This past weekend I did quite a bit of baking!  'Tis the season for baking and gaining about 10 pounds, right?  Ha.  December is probably the worst time of the year to start a diet.  So, if you're a last minute baker, here are 20+ Delicious Christmas Cookies to inspire your holiday cookie tray.  No drooling!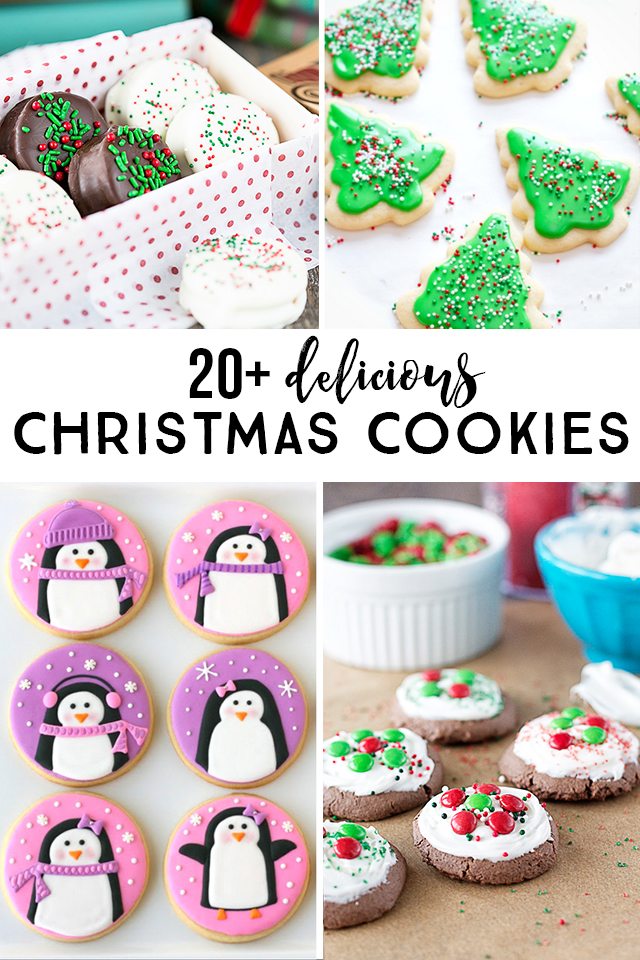 20+ Delicious Christmas Cookies
So many options and so little time!  Do you have a favorite Christmas cookie that you make every. single, year?  We almost always make Russian Tea Cookies and Cream Wafers.  This year I made some truffles for the first time too — mmmm!  Caramel Corn is also a favorite around here, BUT, it's not a cookie.
Wishing you the merriest, friends.  May the cookies taste great and the calories seem low.  Boom!

Be sure to visit with me here too:
Facebook | Instagram | Pinterest | Twitter | Google+