Hey friend! Happy Saturday…. anyone else excited to see the weekend arrive? I'm planning for a lazy Saturday and a busy Sunday. Do you have fun plans?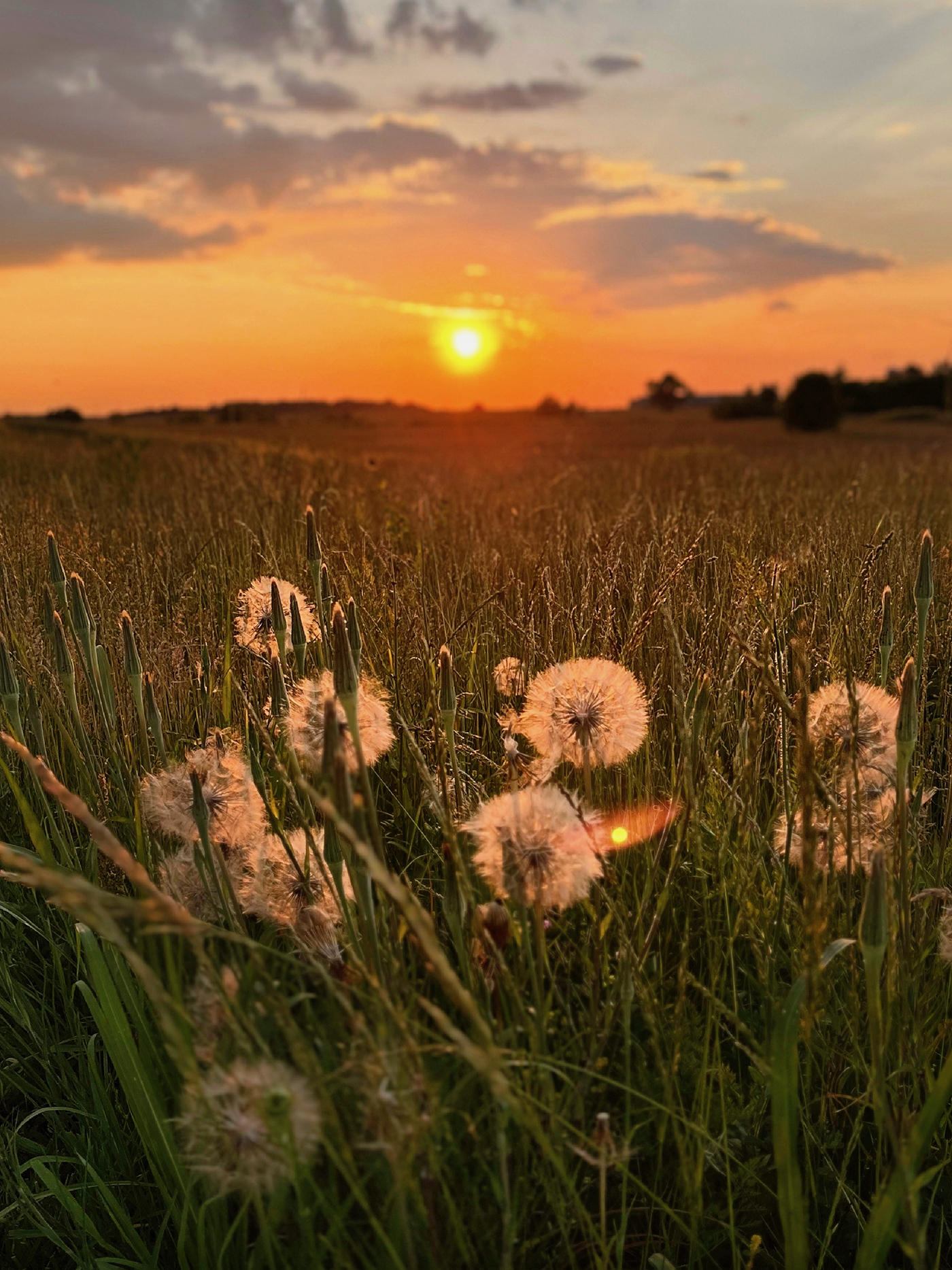 Isn't this picture just lovely? Last weekend my sister snapped this with her iPhone while grabbing a Peach Slush at Sonic. Sometimes I take for granted living out in a rural area.
Miscellany:
1. Garage Sale. I didn't show up in your Inbox last weekend because that whole week became Garage Sale focused. However, it paid off… and many thanks to my sister for helping me out.
I'm considering writing a post: How to Host an Epic Garage Sale. What do you think? One of my friends texted me, saying your garage sales are always epic. Haha.
Anywho, we started with a pre-sale on Thursday night. We made about $600 in less than 2 hours. We were open from about 7:30-8 a.m. till about noon on Friday and Saturday mornings.
The sale ended with a total of about $1500 between the two of us. I made about $1200. Remember the purging I did in my workroom and garage? It was A LOT of stuff.
I was so glad to wrap things up, and I think I've spent this week in lazy mode — recuperating. 😂🤣
2. Nash. Golly… he got to one of his incisions last weekend, so we're in week three of him wearing all the things. He wears the watermelon dog cone and BellyGuard onesie most of the day, and we have him sleep with the vet's cone at night.
It's all scabbed over again, but we'd like that to fall off before we give Nash the all-clear. We NEED normal around here…. please pray we can wrap up this season of recovery by Monday. 🙏🏻🙏🏻
3. Wedding Anniversary. Yesterday, June 9th, my parents celebrated their 50th wedding anniversary! That is something to celebrate, friends. I was happy they took a few days to head up to Branson and rest and relax.
The family will be coming over for dinner on Sunday to celebrate them! We're all hoping to go on an Alaskan Cruise next year too!
4. FREE CASH! I know I've shared about this app (Upside) before, but they have a great referral deal right now! If you download the free app Upside and spend $10 on gas, you'll get an extra BONUS on your first purchase of $20.
Use promo code KELLY875365 to get the extra $20 bonus.
You usually see the bonus show up in the app within 2-3 days, and you can transfer it to your bank — or get an e-gift card (there is a large variety to choose from). I've cashed out a couple of different times this year. I love this app, and who doesn't like free cash?
5. New Mattress. Since we did a cleanout in Steve's office, we've had a twin bed frame sitting in their empty for several weeks. This week we headed into town after dinner one night to do a little mattress shopping at Croft. We had heard good things about them and thought we'd check it out.
We're also in the market for a new bed for our bedroom. We got a memory foam a couple of years ago, and it's been awful. Soooo, we were pretty impressed with the service and how they "fit" us to a bed.
We even decided on an adjustable base with all the fancy things — massage, incline, under-bed lighting, and more. I found the zero gravity position to feel pretty amazing. Fingers crossed, this is the bed of our dreams. Haha.
6. Shiny Happy People. If you have Amazon Prime and enjoy watching documentaries, check out this four-part docu-series! It's called Shiny Happy People: Duggar Family Secrets.
One word: WOW!
I learned about Bill Gothard and IBLP (Institute in Basic Life Principles). As well as eye traps, Quiverfull, the buddy system in raising children, and Michael Pearl. Each episode blew my mind.
Pssst. Enjoying the content? Buying me a coffee or two occasionally is a fabulous way to support all my hard work and the content I provide. Thank YOU!

Around the Web:
These Jello Pudding Pops.
These Roasted Garlic Parmesan Chickpeas.
This Cotton Linen Jumpsuit.
This Oatmeal Scrub and Mask (a favorite)!
Loving this Tan Boosting Facial Serum.
For Father's Day:
This Word Search.
These Father's Day Printables.
This Massage Gun.
Mason Jar Treats for Father's Day.
These 3×3 Father's Day Quotes.
This Best Dad Ever 4-in1 Tumbler.
This Grillfather T-shirt.