Happy hellos from Missouri! And Happy Father's Day to all of our dads out there. I don't think we have too many male readers, but let's be sure to tell them they are appreciated and loved. ❤️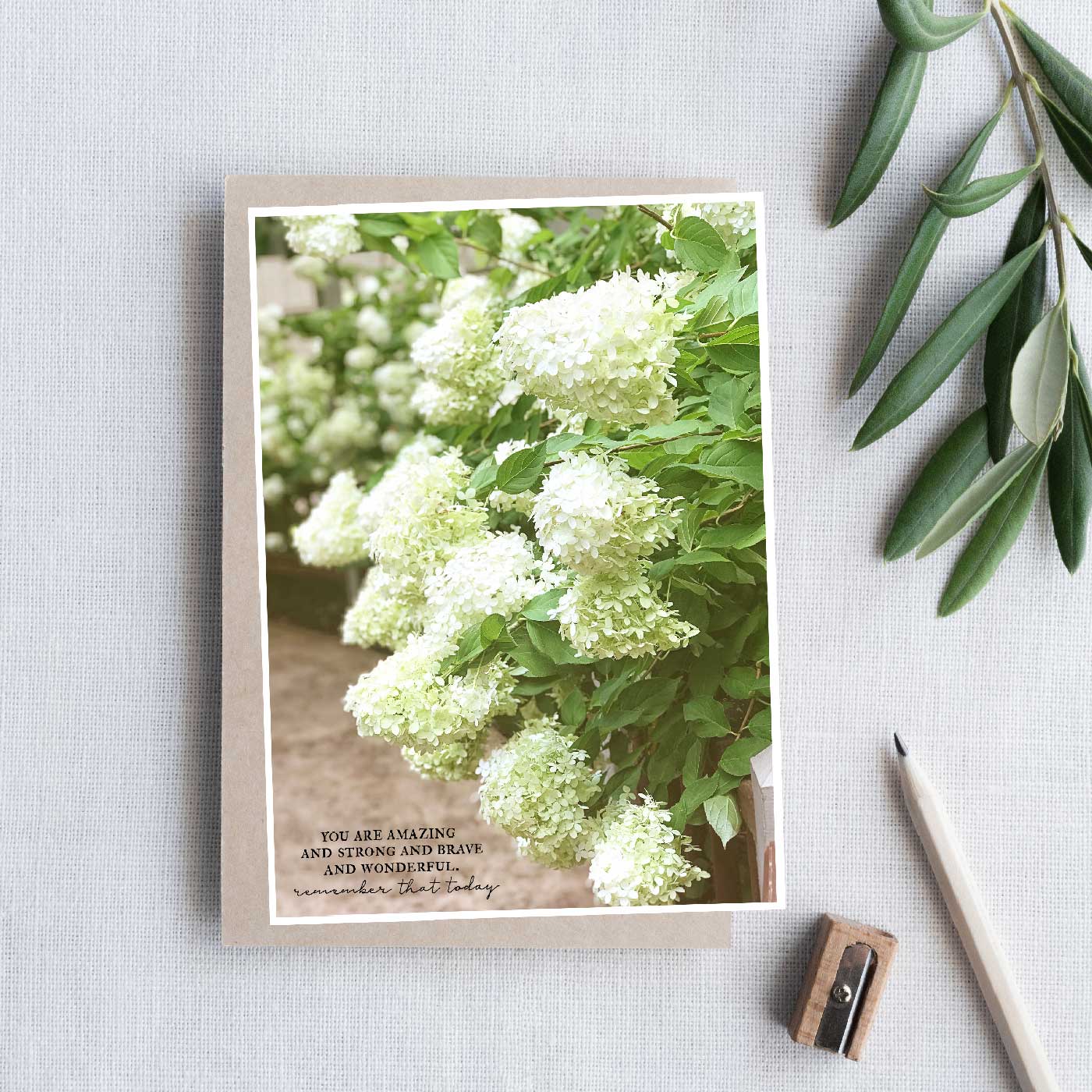 The square (picture) above is a throwback to an encouragement printable I offered readers back in 2018.
Miscellany:
1. Strawberry Picking. I mentioned last week that I was wanting to kick off the week with some Strawberry picking. My plans came to fruition! I recruited my brother (Dan) to come with me. Yay!
I picked him up around 8:30 a.m. We grabbed a Starbucks and made it to the strawberry fields by 9 a.m.
We may or may not have forgotten how back-breaking strawberry picking can be. Haha. Nevertheless, we picked 10 lbs. 🍓🍓
We had a good time, and I ended the picking sesh with a strawberry ice cream cone for breakfast. It was yummy!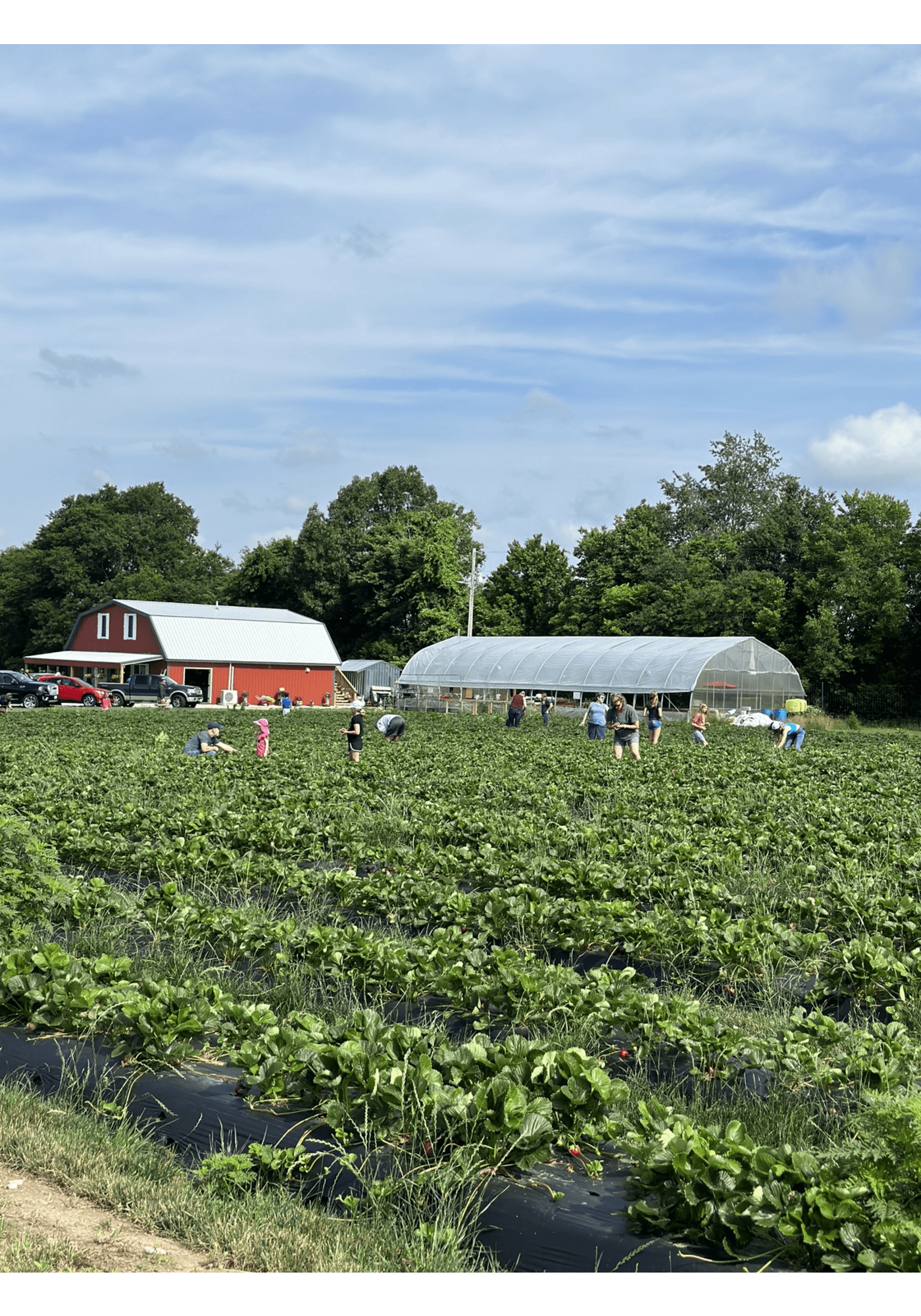 2. So, as you can imagine, the week consisted of putting those strawberries to good use. On Tuesday, I made my very first batch of Strawberry freezer jam. And later in the week, I made this Simple Strawberry Pie Recipe.
If the freezer jam turns out, I'll be sure to share the recipe with you. It tasted pretty darn good before I put it in the freezer.
A bonus to my jam-making project was getting to talk to my Aunt Terri (she lives in Batavia, NY). She's been going through a bad divorce and had a terrible work fall at work which has her recovering at home. So, she's been through a lot over the past year.
My mom told me that she had a delicious freezer jam recipe. I text her — then gave her a quick ring to be sure I knew what I was doing. She sounds like she's doing better, but I did encourage her to move this way.
3. Nashville (Nash) gave us another surprise last weekend when he got to his one incision and licked it raw. I almost started crying. We decided to buy some New Skin to seal it up and reach out to our vet on Monday. Of course, the vet wanted to see him.
Honestly, I was ready to get reprimanded. However, our vet is the kindest man… I told him that I kept feeling bad and had tried a few different options, but he always found a way to get at his incisions. He said this to me…
"If you think you're being cruel, you're doing a good job."
Ummmm, why didn't somebody say this to me when we picked Nash up from his neuter? Well, this past week, I've been doing a GREAT job. Haha. I think we're in the final stretch. Praise the Lord!
4. Hair. I finally got my hair done this week. There were a lot of gray hairs popping up. Gulp.
I've decided to try to go eight weeks between appointments. It's better for my hair due to how dry it's become. Good ole' menopause. I'm trying to embrace my natural waves too. Sometimes I wonder if it's just laziness. 😂
5. Self Tanning. I think I mentioned that I tried the Jergens Sunless Tanning Wet Skin Moisturizer for use after showering. It worked pretty well.
However, I'm on a journey to try different products. So, I tried the Jergens Natural Glow Tanning Mousse in Light Bronze. Worked well, but I ended up doing a couple of applications due to the lightness. I was pleased. I also tried the Jergens Natural Glow Tanning Mousse in Deep Bronze.
Applying the foam to the face isn't ideal, so I did a little research and learned that tan-boosting facial serums are a great way to add color to your face. I found St. Moriz Advanced Pro Formula Tan Boosting Facial Serum at Ulta, and it works GREAT! I love that you add the serum to your moisturizer, mix it well and apply it like you would your lotion.
There are a TON of different tanning drops out there — some are for face only and others for all-over coverage.
Trial and error is key to finding what works best for you and, most importantly, what you like. Once I feel like I've got this process down, I'll share a post, but here are a few tips.
Prepping for Tanning Foam Application:
Shower and be sure to exfoliate (I use this mitt) and shave. This will allow for a smoother application.
Do NOT moisturize before application; this will create a barrier between your skin and the self-tanner (unless, of course, you're using tanning drops).
Application of Tanning Foam Application:
Use a lined tanning mitt to avoid a mess. This mitt was recommended by another influencer. I love that the elastic keeps the mitt on my hand while applying the foam.
Applying foam tanners to your hands and feet is much easier and goes on much more evenly with the use of a tanning brush. I highly recommend this self-tanning brush.
If you try any of these, I'd love to know how it works for you and if you like it. Let me also reiterate that I'm only going for a sunkissed look. No oompa loompa's over here. 🤭
6. Flamin' Hot. This movie was FANTASTIC. You can stream it on Hulu or Disney+. My husband and I decided to watch it on a whim last weekend, and I thought it was great.
It's an inspiring story of a man named Richard Montañez, who was a Frito Lay janitor that went from being an underdog to being a part of the corporate team. Based on a true story, you get to see the real Richard Montañez and his wife in the credits.
I highly recommend it. Great family movie night pick. 📽️🍿
7. Snail Mail Series. Just a quick reminder that the snail mail series is coming up next month! The current plan is a post a week throughout the month of July. Stay Tuned!
Around the Web:
This Tipping Etiquette Guide.
These Summer Coloring Sheets for the Kids.
Dried Flowers in Picture Frames (Great DIY Project!)
4 Tips for Choosing Containers for Houseplants.
These Handwritten Fonts.
Condiments you shouldn't eat after they expire.
These Texas Sheet Cake Bites.
S'mores Cookie Cake, anyone? 😋
These BBQ Party Ideas for Father's Day.
These Caramel Apple Grapes. (Who knew?)