Dads can be tough to buy gifts for sometimes, right? So, how about giving him a few of the BEST Father's Day Quotes to display on the refrigerator, in his office or even in his car? These 3×3 printable quote cards are perfectly sized to place in his briefcase, lunch bag or wallet too.
The BEST Father's Day Quotes | Free 3×3 Printables


Father's Day is quickly approaching and, at times, we put a lot more emphasis on Mother's Day. I'm not sure why that is, but I was thinking about that lately. Random, I know.
However, both parents play a vital role in parenting, don't you agree? Over the years I've shared a lot more gift ideas (and printables) for mom, and I'm intentionally trying to add more to the Father's Day archives around here (on the blog).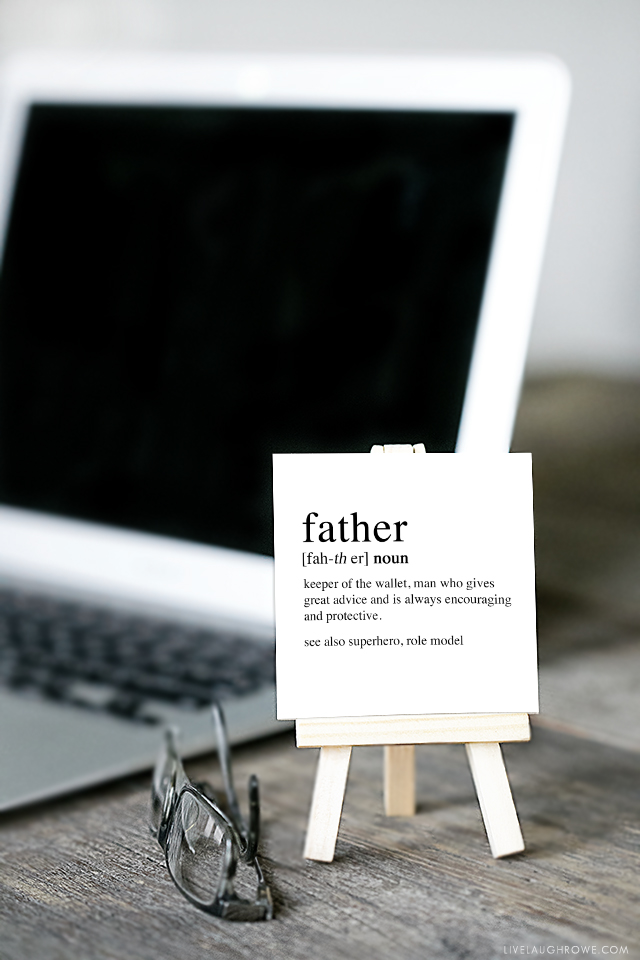 Men don't seem to care about celebrations as much, surprise surprise — but it's a day set aside to celebrate their role in the family. Whether he's the bread winner or Mr. Mom, without him we wouldn't be here. (wink)
As many of you may know, I love quotes. I thought this was a great way to present a small gesture of love in words. These printable cards have quotes and scripture to remind all dads just how important they are in our journey.
We need our dad's protection, example,
wallet (when younger), support,
training and so much more!
I hope you find a way to put these to good use. Simply print off the sheet of quotes onto a white cardstock (see printable down below), trim them to size (using scissors or a paper cutter) and gift. Here are few simple ideas as to where you could place them:
Stick one on his laptop.
Hang one on the refrigerator.
Place one in his briefcase.
Add a little TLC to his lunch bag.
Use a little easel stand to display them (like the 3×5 pictured).
Set one next to his coffee mug on Father's Day.
Tape one to the mirror in his bathroom.
Stick one on the steering wheel of his car.
Place one on or in his wallet.
etc. etc. etc.
And be sure to add a short written note of love and appreciation on the back too.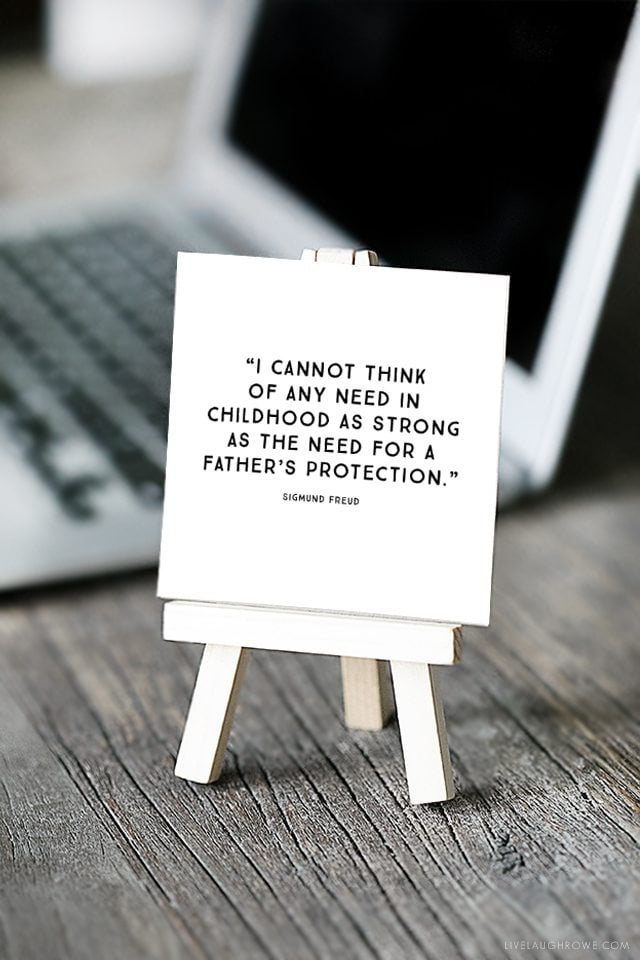 Words are powerful, friends! Let's use them this year to tell dad how much we love and appreciate him and cheer him on with some of the best Father's Day quotes.
I love what Billy Graham said, "A good father is one of the most unsung, unpraised, unnoticed, and yet one of the most valuable assets in society."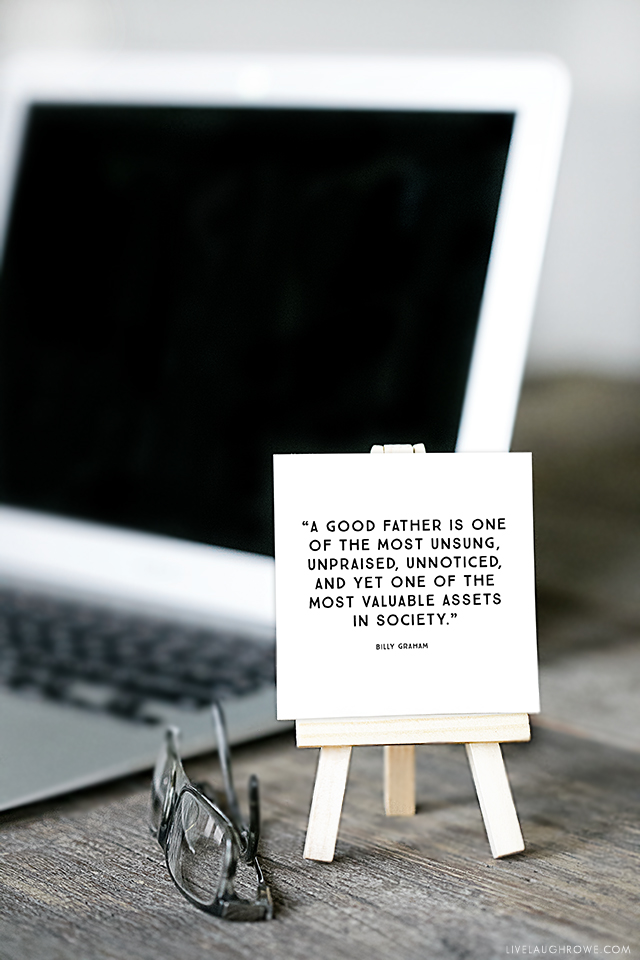 Let's be sure we tell dad what an asset he is to the family. Thank him for all his hard work and dedication. My dad has been such a godly example and worked hard for his family (and his calling) over the years. As a result of that, I'm grateful for my upbringing and continue to pray that he is blessed beyond measure for his faithfulness now that he's retired.
Ready to grab your printables?
*Please Note: All printables and downloads designed by Live Laugh Rowe are for PERSONAL USE ONLY. Please do not alter the file or claim it as your own. Files are not intended for resale, nor are the printed versions of this file.
Father's Day Printable Quotes

Maybe you didn't have the best of dads or your dad has since passed. I pray that this will be the year where you find forgiveness for his shortcomings and are covered with a perfect peace for the loss you've endured.
Other Father's Day inspiration:
Nuts About You Printables
Classic Father's Day Cards
Hats Off to Dad Printable Card
Mason Jar Treats for Dad

Be sure to visit with me here too:
Facebook | Instagram | Pinterest | Twitter | Google+