Since we moved into our house almost 5 years ago… I've ALWAYS wanted an oversized kitchen chalkboard! I was going to just buy one — which would cost hundreds of dollars.
Well, I'm happy to report that I finally got around to teaming up with the hubs and we made one for under $30. Woot!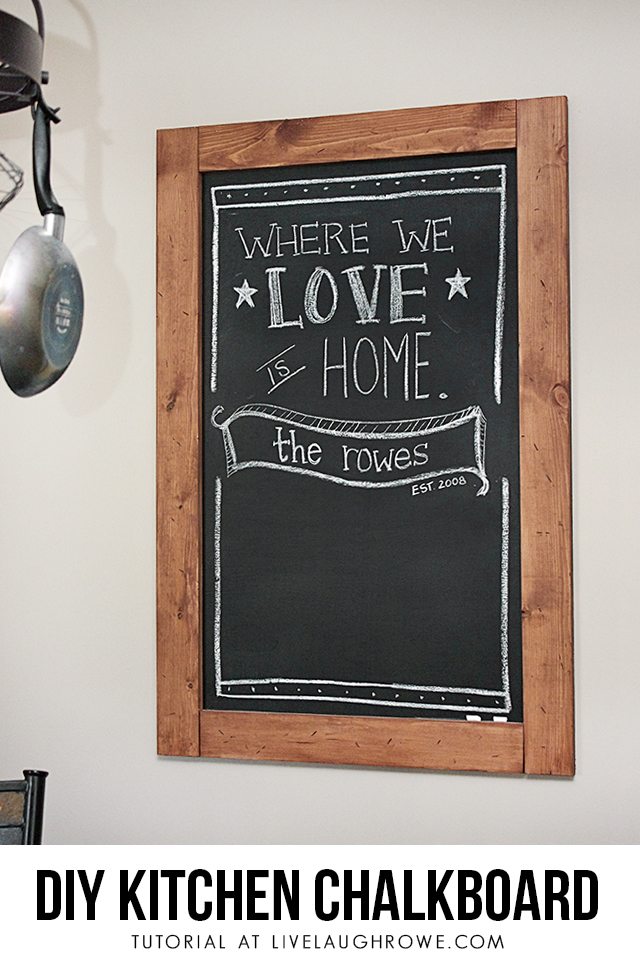 You can purchase all of the following supplies for this project at your local hardware store.
Three 1×4's
Sheet of plywood (32″ x 48″ and 1/4″ thick, see below)
Chalkboard Paint
Tacks or Staple Gun
Mini Rollers for painting
Rags or Brushes for staining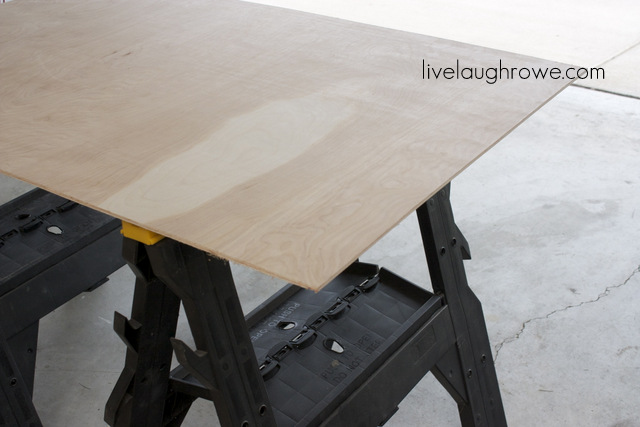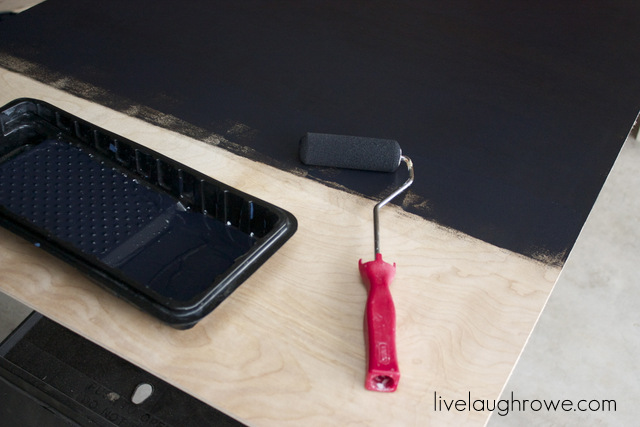 Step One: Apply the Chalkboard Paint
Go ahead and put a couple of layers of chalkboard paint on your plywood. While that's drying, let's take a few minutes to beat up our 1×4's a bit. Note: This is optional.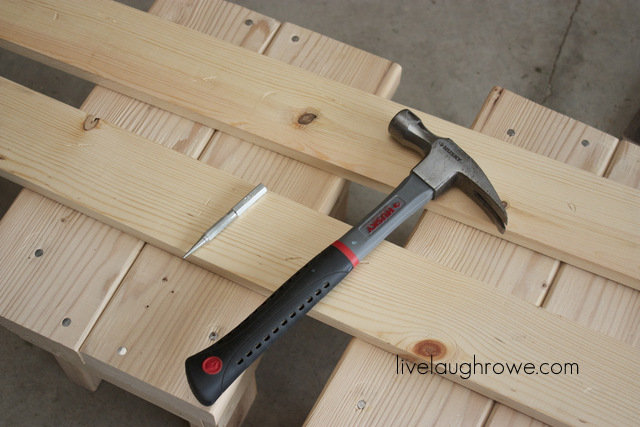 Step Two: Distress Wood for Frame.
These two tools will create some character. A few gouges and dings here and there.
Step Three: Stain Wood for Frame.
Stain the wood, I used a Chestnut color; however, your favorite stain will work.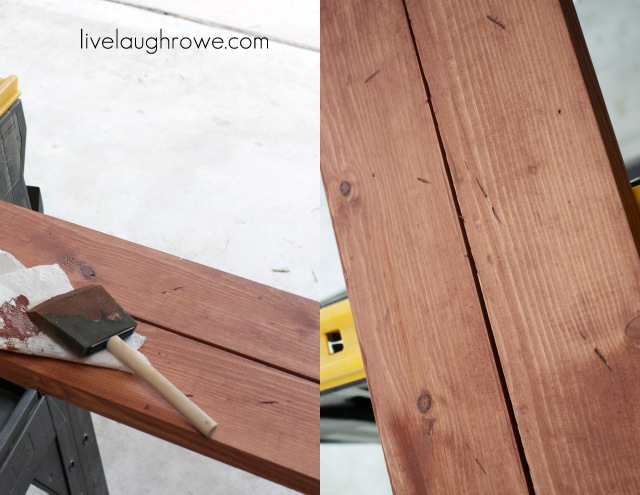 Step Four: Attach Plywood to Frame
Tack the plywood on to all four sides with small nails or a staple gun.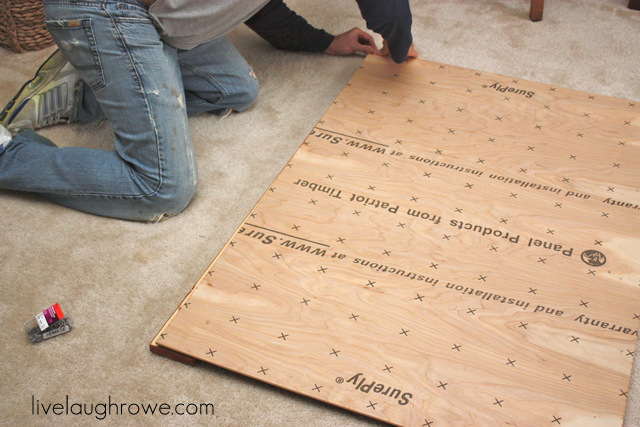 …and you have yourself a fabulous chalkboard!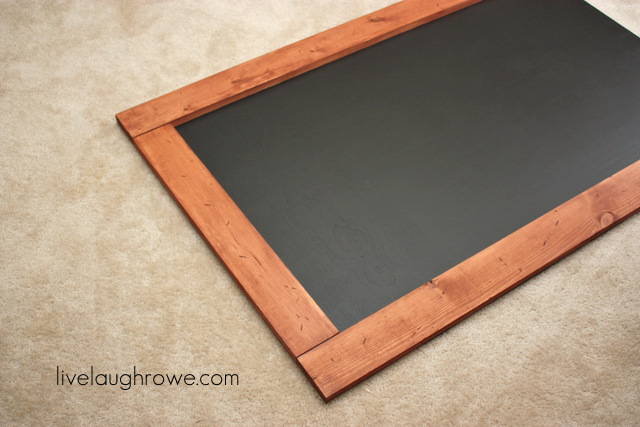 Check out the before and after.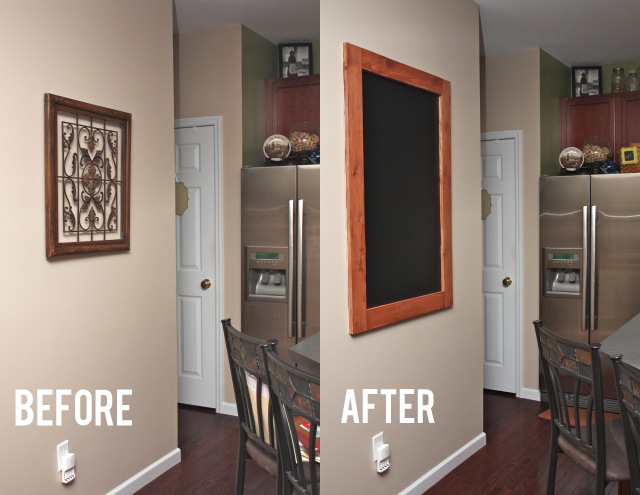 I think it was always meant to be — such a shame that I waited so many years. Right? I couldn't be happier with how it turned out. Oh the fun… quotes, love notes, etc.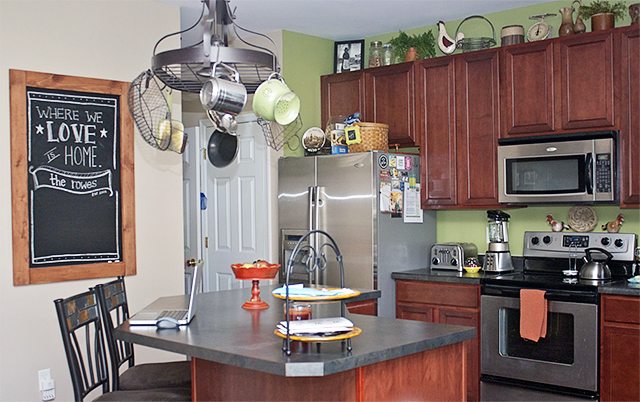 What do you think of my kitchen chalkboard? I'd love to hear from you in the comments below.

Be sure to visit with me here too:
Facebook | Instagram | Pinterest | Twitter | Google+