Howdy, friend! Remember me? Yeah, I sort of fell off the face of the earth for a couple of weeks. Dang, May kind of kicked my butt. I'm officially running on empty, BUT I wanted to be sure to check in and catch you up on all that's been happening. Mmmkay?
Hey there — let's be pen pals. Click that SUBSCRIBE button in the upper right-hand corner, or use the subscription box in the sidebar. As a result, you'll get some happy mail in your Inbox from me. I promise not to spam you — or sell your info.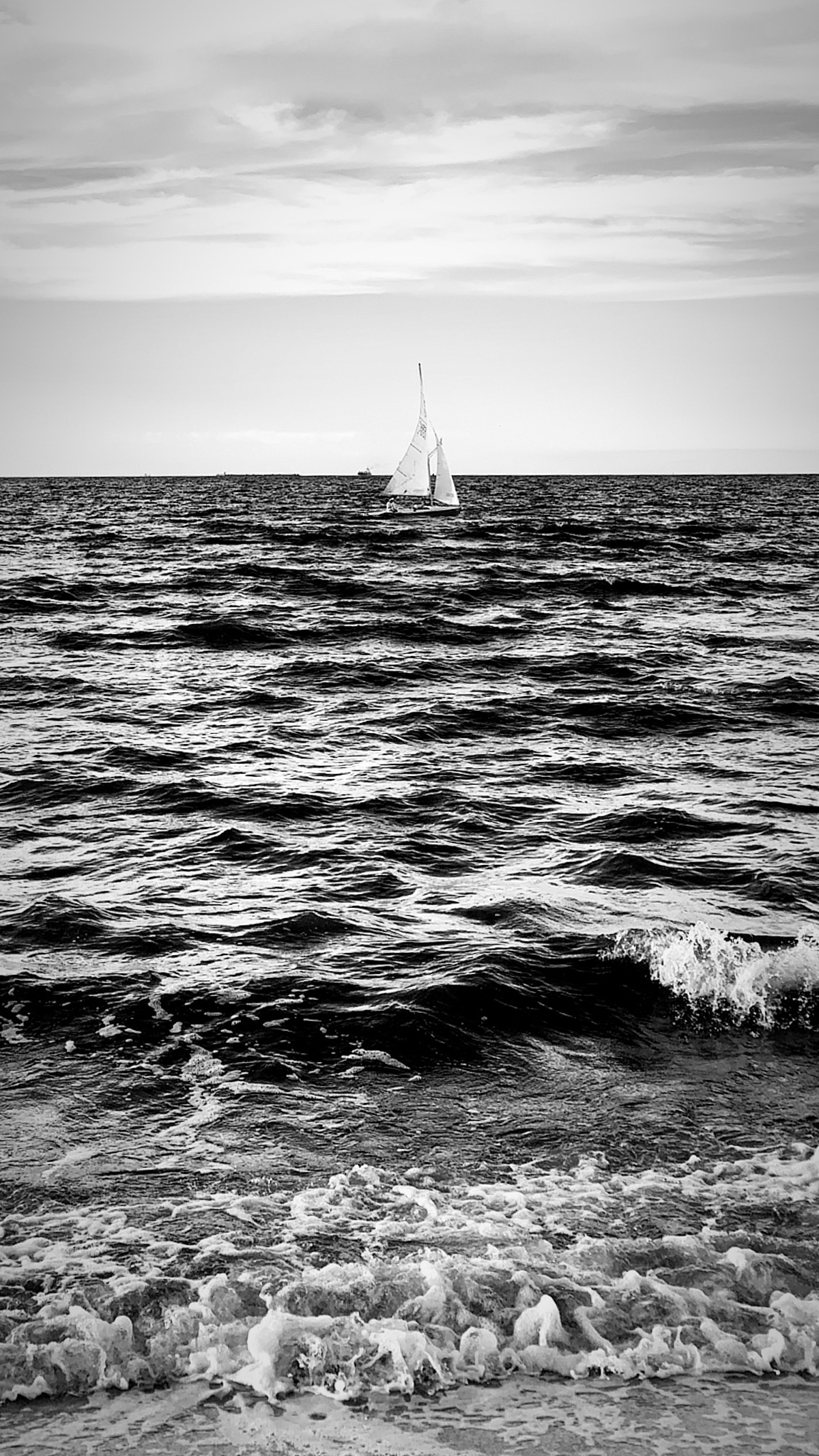 Miscellany:
1. Gulf Shores Vacation. Beignets, need I say more? Haha. No, seriously, we had a great time away. It rained a little more than we hoped, but we enjoyed some time on the beach, biking trails, eating out, retail therapy, and more. I think it's safe to say that I'm ready for retirement. Hee-hee.
We tried a new spot this time around called Flora-Bama. Now that was a good time. They had three different stages with different bands playing. We settled into the one that reminded us of a piano bar, taking requests, etc. Wet a few ladies that let us crash their table, and we laughed and sang the night away. It was a hoot.
I'm still in a tropical state of mind. We're looking forward to our return visit in October.
2. June Book. Last month I finished up When No One is Watching by Alyssa Cole. I'd give it 3.5 stars. It was different but good. There is no closure at the end, which kind of bugs me. Ha.
And my June book is Good Company by Cynthia D'Aprix Sweeney. It's a new author for me, but I'm enjoying it so far.
3. Garage Sale. After returning from vacation, I plunged into full-blown garage sale mode. We hosted the sale last Friday and Saturday, and I made about $700. It was worth it, but I'm ready for another vacation. You know what I mean.
4. Remember that I took on a new job back in October? It's been a growing experience for me. I started full-time and tried to resign after one week. Yep. Epic fail. I couldn't do full-time work plus the blog plus life, so they let me stay part-time.
While it's been a whirlwind of fear, uncertainty, and finding my fit within the company, I believe it was all God-ordained.
I'm reading 100 Days to Brave by Annie Downs as my morning devotional. Honestly, the timing couldn't be better. The book has made me think differently about some things and has challenged me to step outside my comfort zone.
Sometimes we must be brave enough to say yes when we want to say no because it's scary or uncomfortable. I'm probably talking in riddles here, but I'm learning to step outside my comfort zone and put some of my talents to good use in other areas.
Sometimes it's just easier to stick with what's comfortable — and for me, that's being home and self-employed, etc. However, I feel the Lord brought this opportunity to fruition for a reason. I'm leaning into him for humility and strength as I continue to explore this new season in my life.
I'm currently an e-mail ideator and copy editor. This coming week I'll start managing their Instagram.
5. Welp. I made a reasonably unwise decision the week of my birthday. I decided to take the week off from Weight Watchers (WW), which I decided to extend into the vacation. It's been three weeks, and I finally decided to face the music scale.
Gulp. Oh boy, it was a very rude awakening. Let's just say I have my work cut out for me.
However, I also want to reiterate that I've missed being on track and felt the change in my stamina (and clothes). I'm ready to get back on track, that's for sure.
6. The Joshua Bell and New York Post Experiment. While this happened in 2007, I just heard about it on the radio. It's a crazy and insanely interesting short read. Enjoy.
7. Are you on Pinterest? My feed is blowing up with Christmas inspiration. What in the world?!?! Maybe it's because of the Christmas in July concept, or maybe people are thinking about the holidays already. 🤷🏼‍♀️
I don't know about you, but I'd rather focus on these warmer, sunny days for the time being. What are your thoughts?
8. Upside. So, I've been using Upside's free app to save money on gas and other everyday errands. I love it! It's super easy to use, and it's free money that can add up. You'll get up to 25¢/gal cash back on the gas in addition to this bonus I'm about to give you. Interested in giving it a try?
Use this link or enter my promo code KELLY875365 to get an extra $4.22 bonus the first time you use the app. And full disclosure, I'll also get bonus cash back after you use the app (so thanks!).
9. Do you enjoy an iced coffee in the summer? I know I do. I love using these clear disposable cups when on the go. And with prices surging — this allows me to keep some costs down and make less Starbuck runs. #winning.
Around the Web:
These Easy Salmon Patties with Dill Butter.
This Lemon Yogurt Bundt Cake.
These Banana Pudding Shots.
This Easy 4-Ingredient French Onion Chicken.
These Hands-Free Freezer Bag Holders (for freezer meals).
How-to Bleach Wooden Bowls (I need to try this).
This DIY Ikea Dresser Hack.
These Houseplants anyone can Grow.
This Nature Walk Cardboard Vase Activity.
This Bugs and Insects Scavenger Hunt.
These Shoe Organizers. 🥰
One Last Hoorah:
Father's Day is just around the corner! Let him know how nuts about him you are (wink-wink) with this Nuts About You, Dad printable.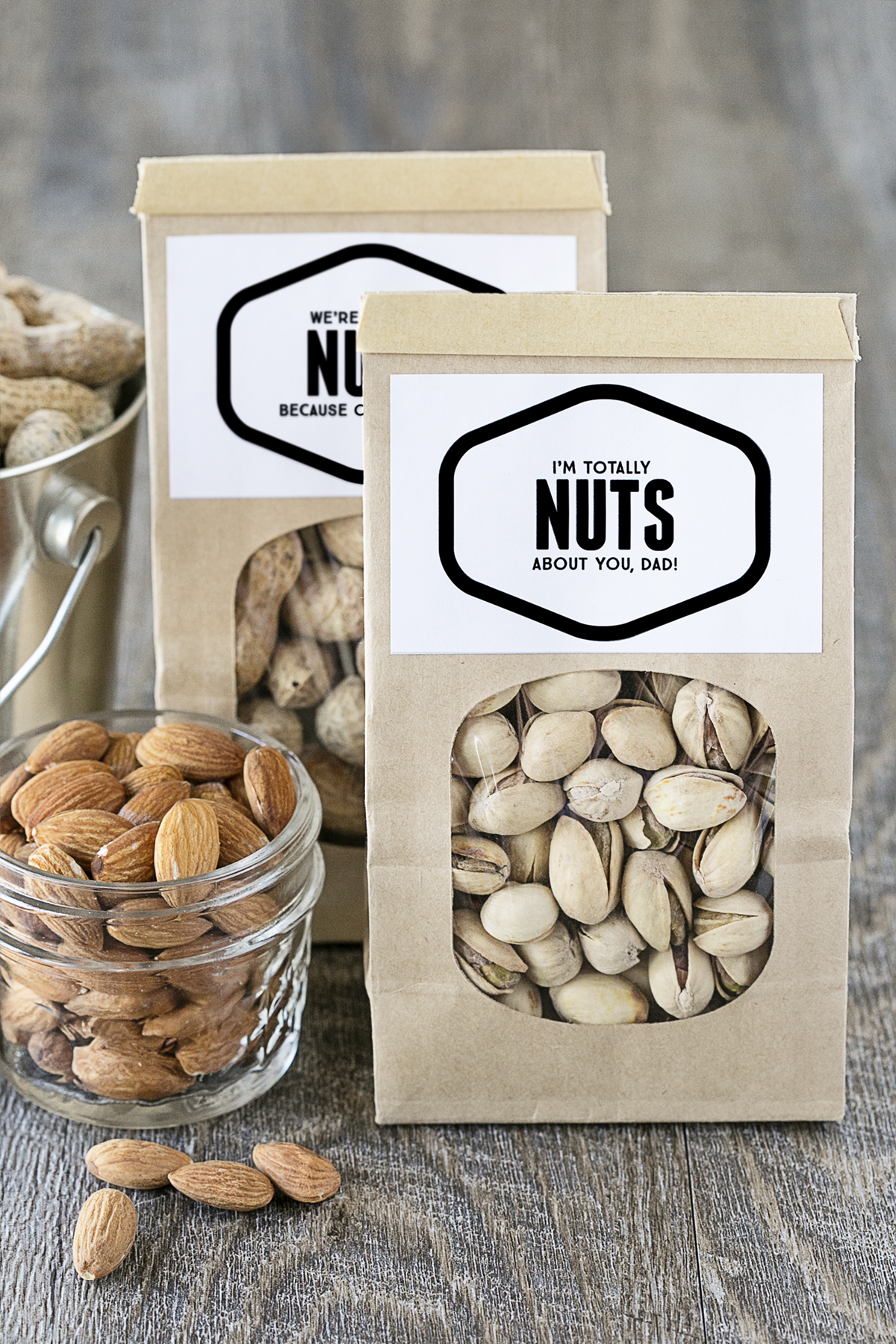 Check out these additional fabulous Father's Day ideas too!