Happy hellos, friends. And Happy July 4th too. Any exciting plans for the weekend? My husband's birthday is on July 4th, so we have twice the fun. Haha.
The family will be gathering here at our house and we'll be grilling out with some smoked wings and brats. Side dishes include homemade potato salad, cottage cheese jello salad, chips, and Buckinghams Beans (a local joint). Aaand cake for dessert. Duh. Haha.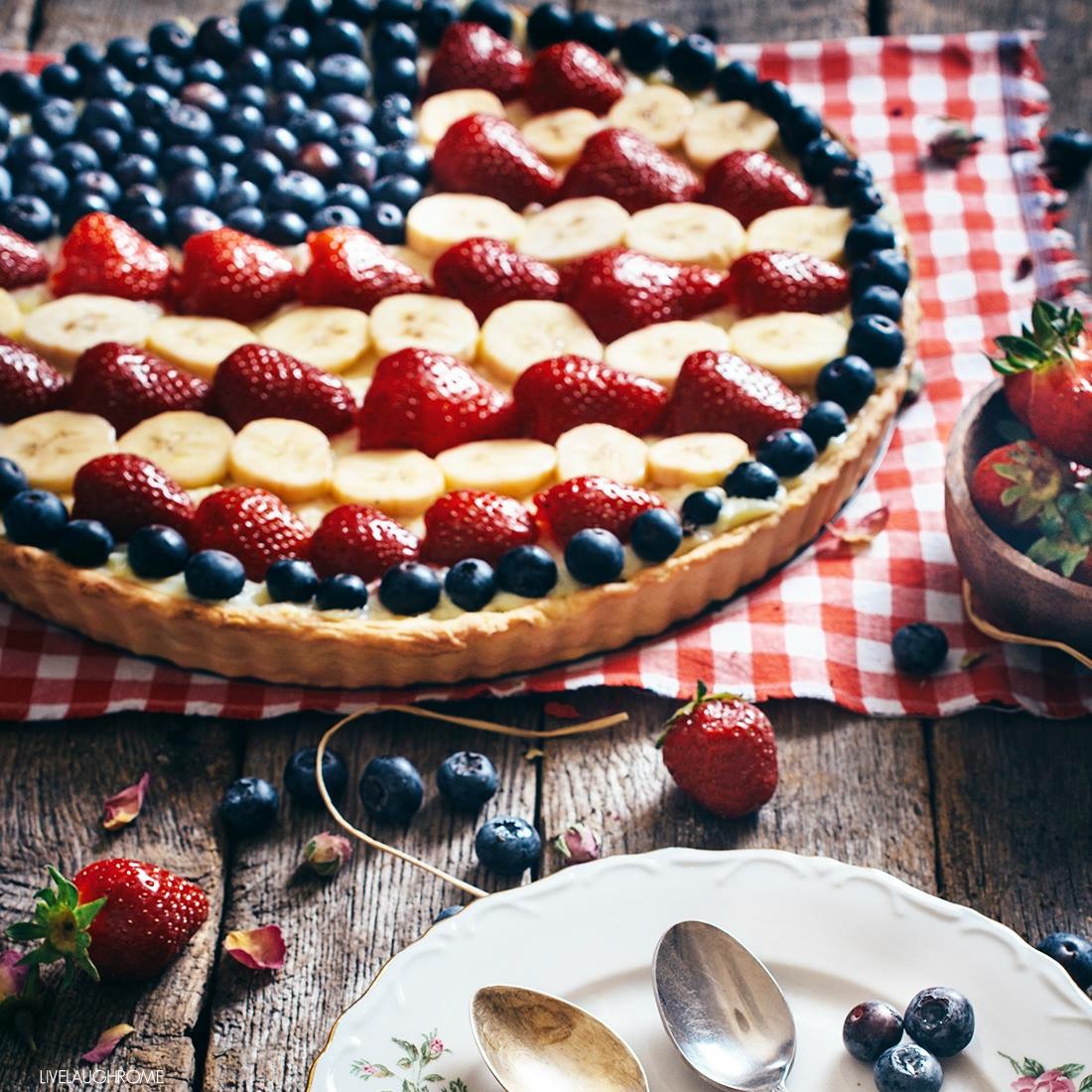 Miscellany:
1. I joined WW again this week. It's time for a BIG change and I'm 100% uncomfortable in my own skin these days.
My mom just hit her 15-pound mark. I'm so happy for her and she'll be my WW buddy.

I need cheerleaders while doing this. Why? Because I'm an emotional eater. I eat when I'm happy or sad and everything in between. #notgood.
And let's be honest, the great pandemic of 2020 did not help my waistline. Womp womp womp.

So, I would imagine that I'll be sharing some healthier recipes every now and again too. Maybe you'll be inspired to join me on my journey.
2. The worst part of this week was that I was in a car accident on Thursday afternoon. It was the worst. I was heading into town for a grocery pick-up. It was drizzling out and I already hate driving in wet weather.
Now let's add an ambulance to the story…
What do you do when you see an ambulance in your rearview mirror? You pull into the right lane (if that's an option) and slow down OR you pull off onto the shoulder of the road and stop.
Well, a lovely someone decided to STOP in the right lane on a highway where cars are going 60+ MPH. I noticed the braking lights and began to slow down…. then had to slam my brakes to avoid rear-ending the car in front of me. I had a second or two of feeling victorious since I was able to come to a complete stop without hitting another car, then BOOM!!
Yep, I was hit from behind and it wasn't good.
I called my husband and asked him to come since I was 5-10 minutes down the road. Then I called 911. For some reason, no one else called 911. I wanted a state trooper to document the accident for insurance purposes, etc.
The picture below doesn't really show all of the damage. However, the trunk is buckled up inside, there's a little damage on the front of the car, and the locking system is all messed up. 🤦🏼‍♀️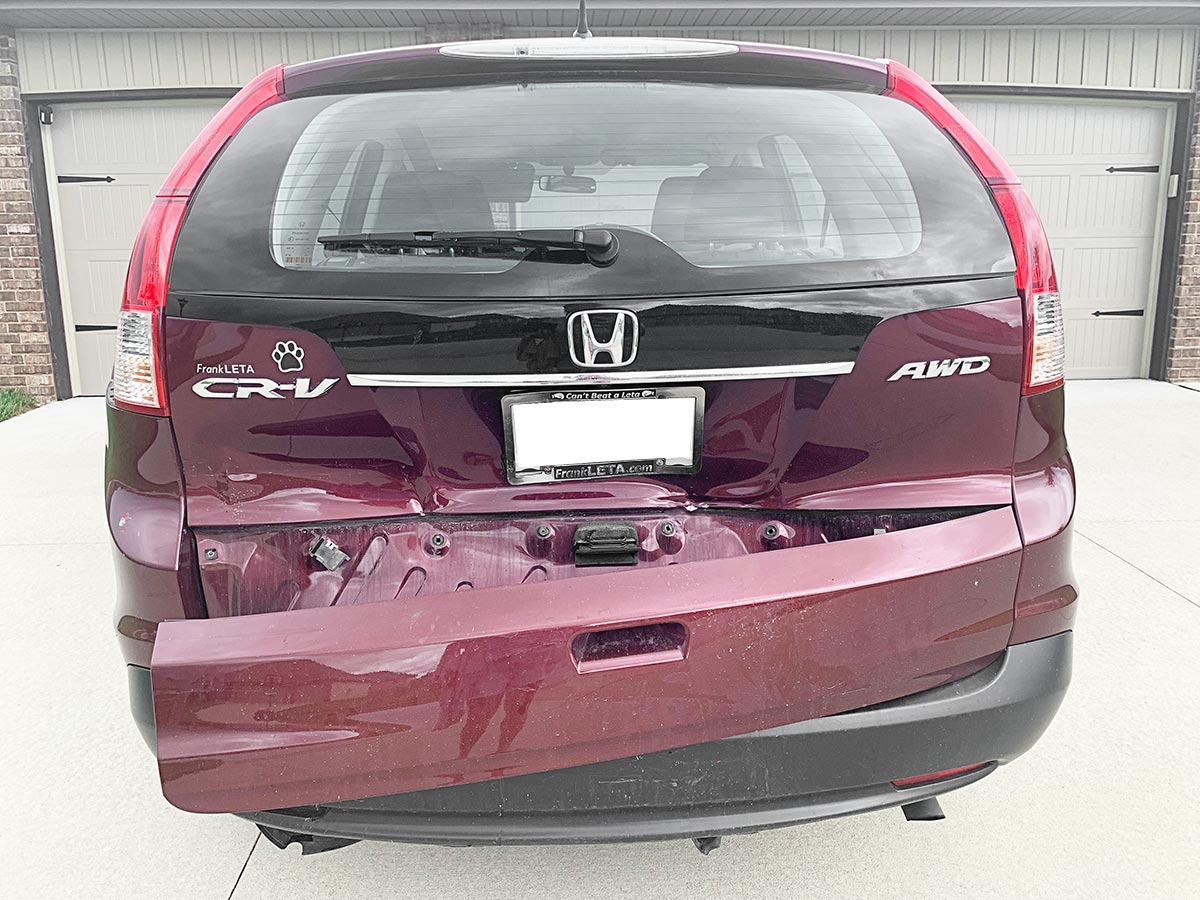 *Side note: I cried throughout all of this. I was shaking like a leaf and riddled with anxiety (probably some shock too). Everyone kept asking me if I was okay. Honestly, every single person was incredibly kind and calm.
On Friday Steve took the car in for a quote and it's going to be about $6500-$7k for the repairs (and that's if they don't find anything else wrong). Thankfully, the guy who hit me was insured and will be responsible for any damage done to my car.
Honestly, I'm incredibly grateful that no one was seriously injured. However, I think I'm going to have to see my doctor on Monday. My neck and right shoulder are a hot mess. I don't want to keep masking the pain with Ibuprofen either.
I felt bad for the guy who hit me too. I'm pretty sure they totaled their SUV. Anti-freeze was pouring out from under the vehicle and he could barely get in and out of the driver's side door.
Anywho, the truck that had originally stopped for the ambulance (and initially created this mess) wasn't hit and left the scene. I found that to be completely disappointing, his/her choice had a terrible impact on three other parties.
p.s. I didn't make it to my grocery pick-up. I called the store and they were incredibly kind and understanding. I then asked my parents if they would pick it up for me. I was so grateful for their help.
3. Last weekend I finished the master bedroom closet refresh. Holy cow, that was a lot of work. Piles of clothes and shoes are now sitting in my garage (haha). But, my closet looks pretty darn amazing.
I added some of these fabric bins and already had a couple of these hanging fabric organizers. For the higher wire shelving, I purchased these wire shelving dividers. They're awesome sauce and keep clothes, sweaters, etc. from falling over.
4. Did you see my new canvas wall decor that I shared this past week? I was so excited as to how they turned out. Be sure to check them out — and there's a promo code if you're interested in updating your wall decor (wink-wink).
5. Have you heard of Grove Collaborative? Sustainability is at the heart of everything they do. I order a lot of my cleaning products, hand sanitizer (their blood orange is amazing), Mrs. Meyers soaps, and more. Take a looksy! And guess what? There's a free gift for new customers too.
Around the Web:
These Mini S'mores Cups.
This Pineapple Fritters Recipe. Yum.
Ditch the sugar, try these Infused Water Recipes.
These Flower Box Ideas + Inspiration.
This fun Paper Plate Backdrop.
These unique, cheery lemon and lime coasters.
…for July 4th
These Firework S'mores (fun for the kiddos).
This Patriotic Table Decor (using Bandanas).
These Red, White and Blue Marshmallow Pops.
This 4th of July Mantel. I ❤️ the simplicity!
Add this July 4th Word Search to your festivities