Summer is officially here! Tis the season for frozen treats, BBQ's and all things S'mores. How about we take a look at a s'more recipe for kids? More specifically, Fireworks S'mores for the win!
Red, white and blue sprinkles and M&M candies create an explosion of flavor!
Firework S'mores

I don't know about you, but I LOVE s'mores! They're just mouthwatering. Recently I started adding peanut butter to the mix. Being an avid peanut butter lover, that simple addition to the s'more is AMAZING.
Oh my glory. Anywho, I digress, but soooo good.
This s'more recipe for kids is a kiddos dream — extra marshmallow, sprinkles, and M&M's! Hmmm, who could turn that down?
These are incredibly easy to make and each bite is packed with flavor. Kids of all ages will enjoy these. Aaaaand I might have made one behind the scenes with peanut butter. Mmmmm!
Let's take a look at how you can make these at home without a hot grill or oven!
S'more Recipe for Kids
Ingredients
16

graham cracker halves

1

cup

marshmallow creme

Fluff

8

S'more marshmallows

1 4

oz.

bar semisweet chocolate

Sprinkles

M&M's

optional
Instructions
On a cooling rack over a baking sheet, lay down the 16 graham cracker halves.

Place 1 s'more marshmallow on 8 of the graham cracker halves. Top with the remaining graham cracker halves.

Melt semisweet chocolate as directed on packaging.

Pour 1-2 tablespoons of the melted chocolate on top of each s'more, letting the chocolate drip down the sides.

Add additional sprinkles to top of each graham cracker (with additional candy, optional).

Let the chocolate harden at room temperature for an hour. In a hurry? Set in the refrigerator for 15 minutes.
You're ready to nose dive into the computer screen, aren't you? I can't say that I blame you. If I had to be perfectly honest, I thought the uncooked marshmallow might have been a little overwhelming (I'm not a big fan of raw marshmallow); however, the semi-sweet chocolate really perfects this s'more recipe!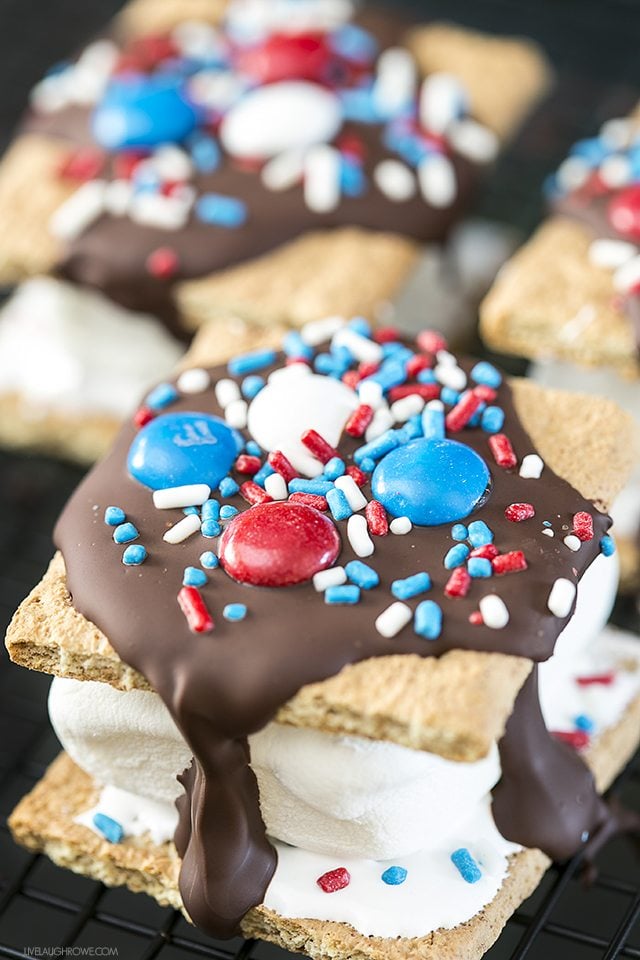 Let me know what you think! And, here's a version of this s'more recipe for kids without the patriotic theme. Just adding sprinkles makes them pretty darn cute, huh?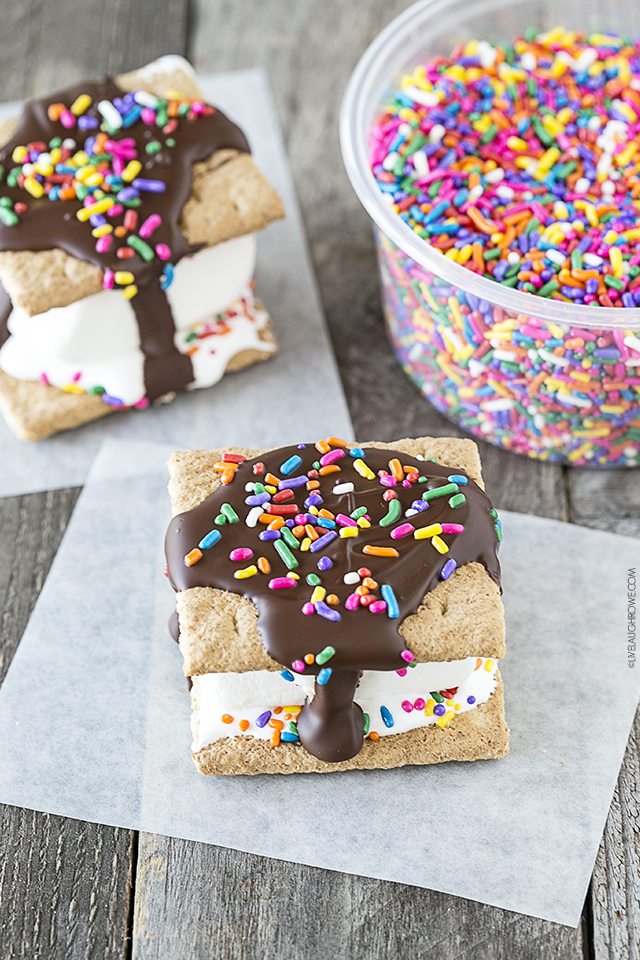 Are you a real s'mores enthusiast? You might enjoy this Turtle S'more Cake too!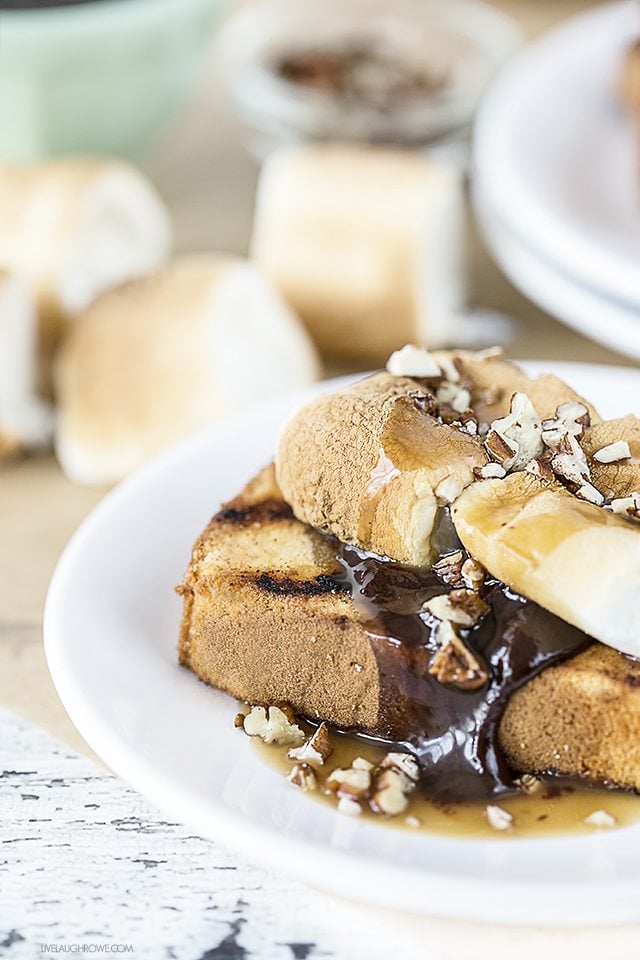 Be sure to visit with me here too:
Facebook | Instagram | Pinterest | Twitter |Google+