Traeger Smoked Chicken Wings
These smoked chicken wings are made on a Traeger Pellet Grill using a flavored salt for the seasoning. They may not have the bite of the Baked Buffalo Wings; however, these are simple to make and easy to devour… just wait, you'll see.
A Perfect Appetizer: Crispy Wings


My husband doesn't buy a lot of things for himself… he's a jeans and t-shirt kind of guy who usually wears sneakers. And working from home doesn't require an elaborate wardrobe. If and when he does buy something, it's usually an electronic toy (new computer screen, a raspberry pi, etc). I forgot that he does like Allen and Edmond shoes, and they're not cheap. Regardless, in the big scheme of things — he buys very little for himself.
So a couple of years ago, when he turned 50 I gave him $500 to put towards something I knew he really wanted: a Traeger Pellet Smoker. In my heart of hearts, I knew it was something he would continue to talk about wanting, but he wouldn't buy it. He would talk himself out of purchasing it, like he always does.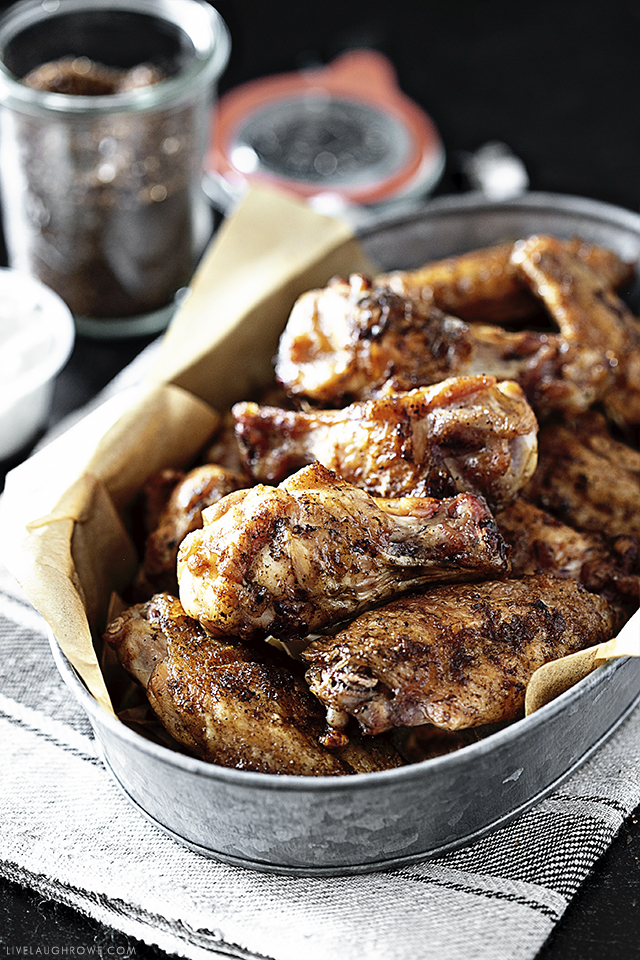 Upon moving to Rogersville (the Springfield area), he FINALLY bought a Traeger Pro Series Pellet Smoker from Bass Pro Shop. And let me tell you , it's been put to good use. We make a lot of ribs — and, as featured in todays post, smoked chicken wings. It's great for making chicken breasts too. That smoky flavor is so delicious.
For this mouthwatering recipe, we used the Apple Wood Traeger Pellets and one of our favorite flavored salts from Los Poblanos Farm Shop in Albuquerque, New Mexico.
How in the world did you find that place?
I know that's what you're thinking. Haha. We took a trip to Albuquerque a couple of years ago — and this place was a highlight for me. Sadly I never wrote about the trip, but I still might. We'll see….
Anywho, it was a beautiful lavender farm and had the most adorable little shop (think Magnolia-ish). The lavender products are amazing — I have the salve on my nightstand.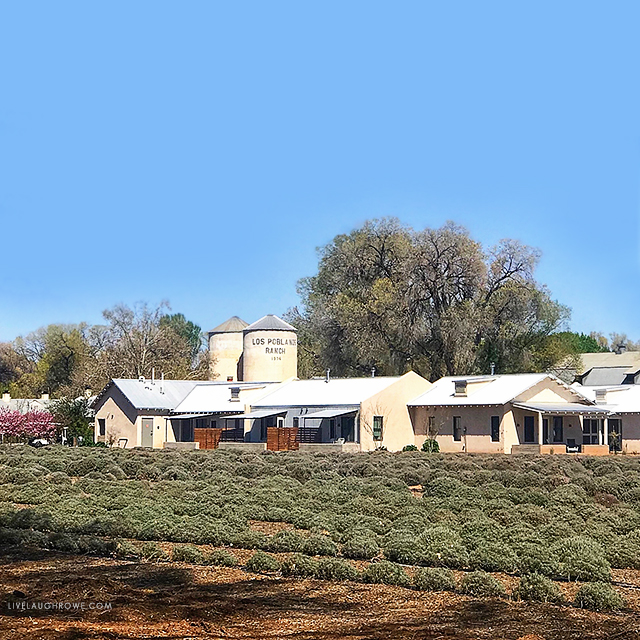 And the salts and spices… oh my goodness, so good. And guess what? You can order online. You're welcome.
So the combination of the smoker and the Woodfire Smoke Salt is amazeballs on these chicken wings.
Then we ran out of the Woodfire Smoke Salt (insert face palm).
Womp womp womp….
However, I was lucky enough to find a local shop that sold Mesquite Salt — and that was equally as good. Phew! Regardless, we'll be ordering more salt from Los Poblanos.
Simple Appetizer Recipe
All that to say, I hope you'll give these Traeger Smoked Wings a try. I'm 99.9% sure that you won't regret it. My sister sometimes requests these over ribs. Plus, they're so easy to make. That in itself is a win-win.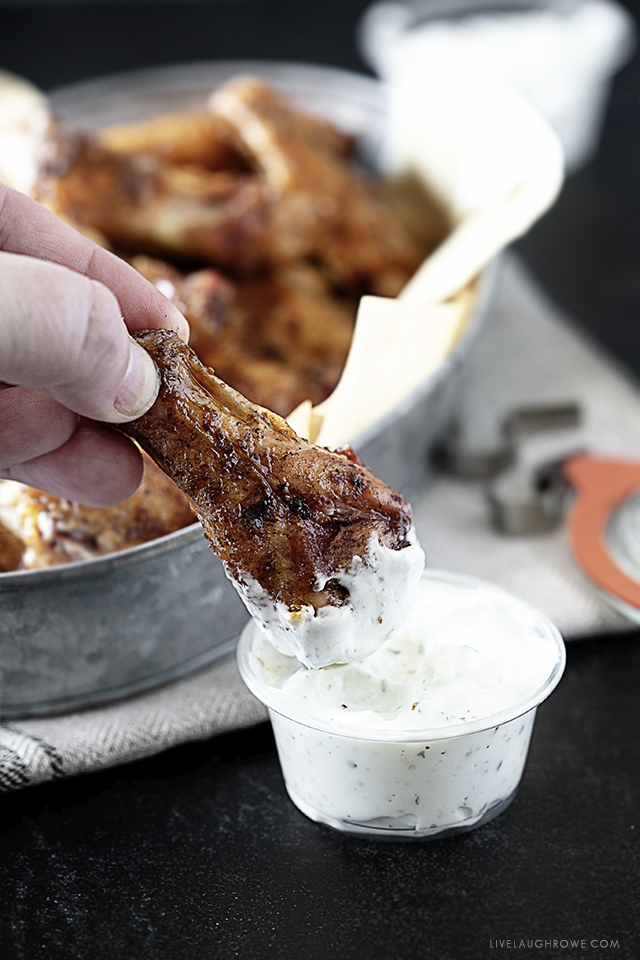 Add some ranch dipping sauce and I'm ready to roll! What is your favorite dipping sauce for wings?
It's time to get this par-tay started! After picking up the two ingredients, you're ready to roll. Enjoy, friends.
How to Make Smoked Chicken Wings on a Pellet Smoker
Smoked Chicken Wings
Instructions
Warm up the pellet smoker per your smokers instructions.

Cut and prep wings, discarding the wing tips.

Sprinkle wings with flavored salt, using discretion.

Smoke wings for approximately 40 to 45 minutes, turning halfway.

Serve with dip of choice, optional.
Other amazing chicken wing recipes:
Baked Buffalo Chicken Wings
Slow Cooker BBQ Chicken Wings

Be sure to visit with me here too:
Facebook | Instagram | Pinterest | Twitter | Google+