A genius idea for some patriotic table decor using bandanas.
Patriotic Table Decor


Are you hosting a Memorial Day or July 4th BBQ this year? Will you be decorating with splashes of red, white and blue? Believe it or not, my Canadian hubbies birthday is on July 4th. So, there will be a celebration times two! Usually we don't do much with the red, white and blue, but it's a new year and I have some fun up my sleeve. Why not, right?
Let's talk about bandanas, they have so many fun uses. From wearing them to using them in crafting, the possibilities are quite endless. While getting lost on Pinterest one day, I saw this idea and thought it was genius. A simple idea that makes for some perfectly patriotic table decor!
Supplies for this Patriotic Table Decor:
Mason Jars
Red, Blue (and White) Bandanas
Silverware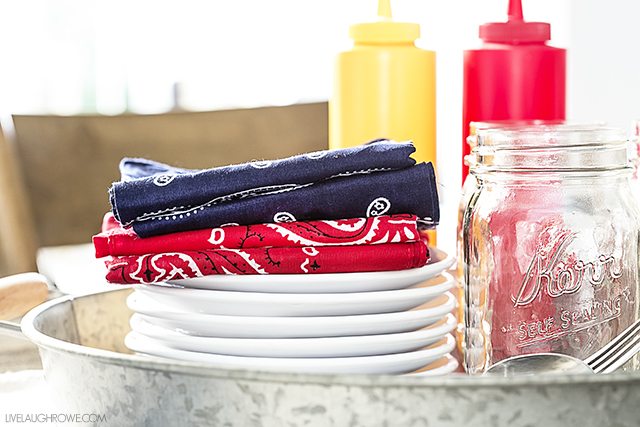 Sure, you could just set out the bandanas and call it good, but why not make it a teeny tiny bit cuter? Place the bandanas in the mason jar with the silverware. Tada!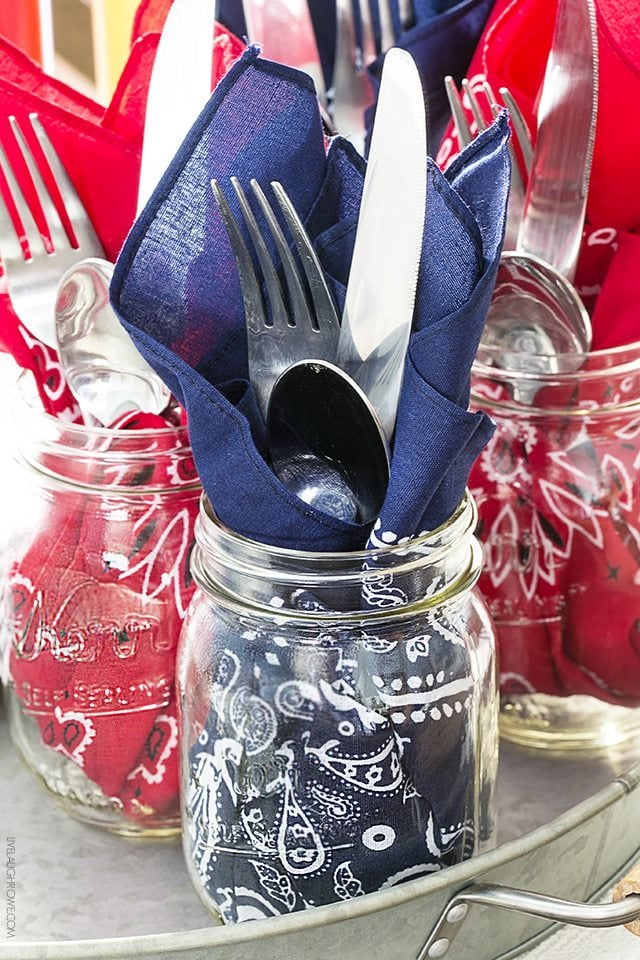 Placed on a galvanized tray with plates, makes this perfect for your upcoming patriotic themed party! Perfect for July 4th or Memorial Day, right?
Looking for a fun patriotic favor? These are made using muslin bags — adorable!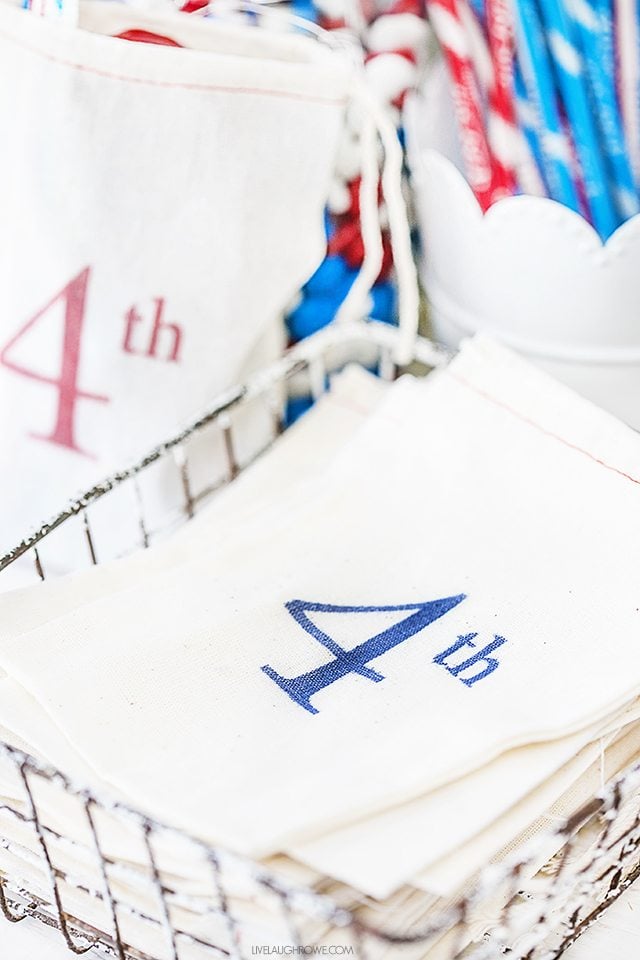 Also, here's a fun patriotic themed dessert? These Firework S'mores should do the trick!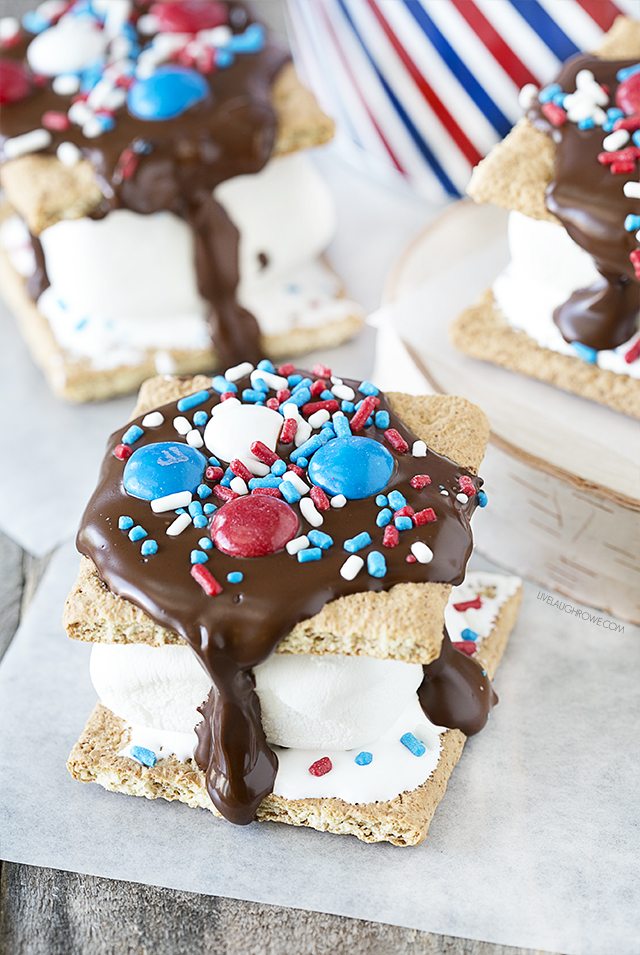 Here's to red, white and blue — a symbol of our freedom!

Be sure to visit with me here too:
Facebook | Instagram | Pinterest | Twitter |Google+