Well, hello there! Long time no see… It's been a couple of weeks, huh? How've you been? I've missed you.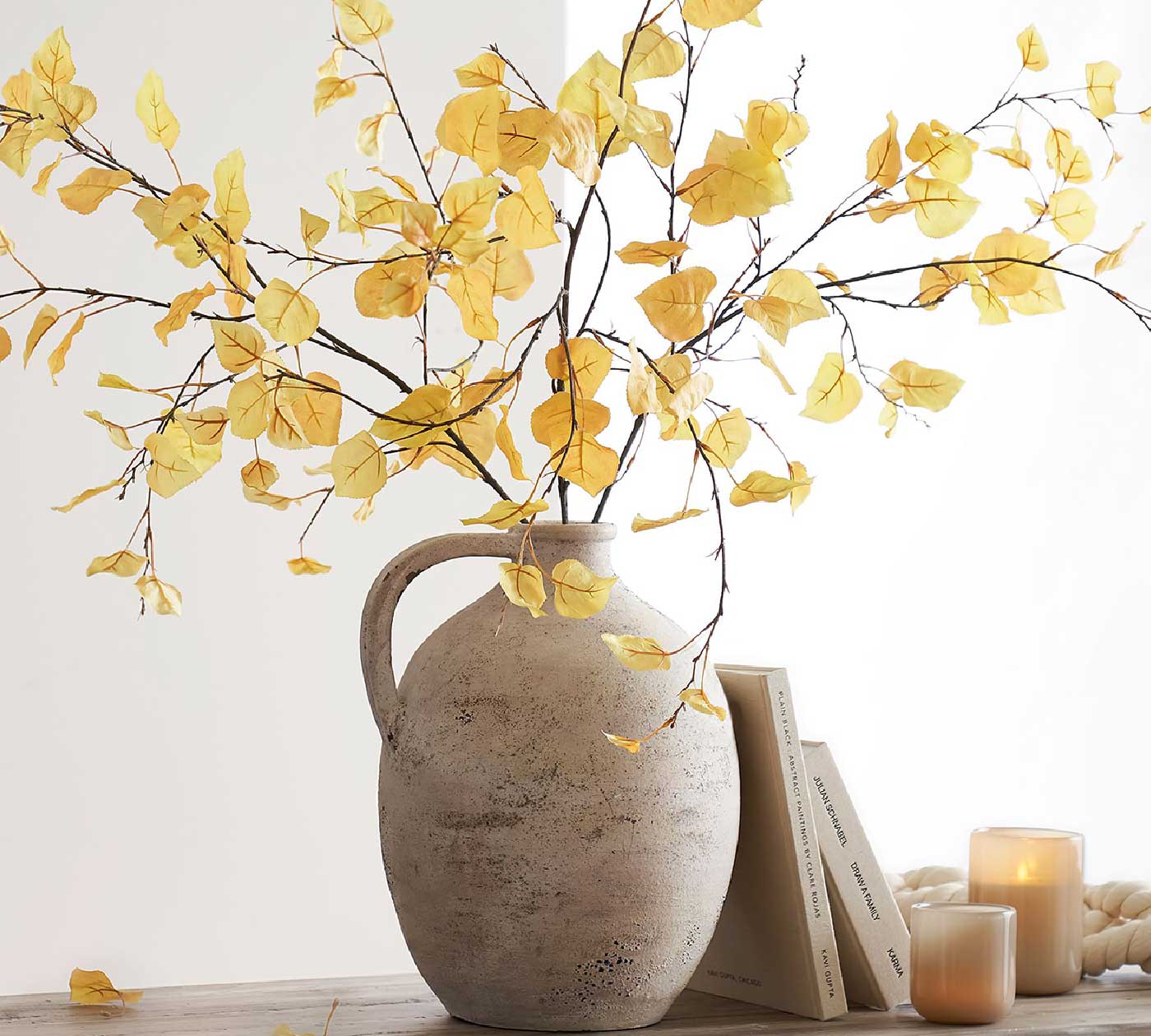 Photo Credit: Pottery Barn
Miscellany:
1. I know it's been a little quiet around here. I jumped right into the Seint makeup side hustle, and it's been a blast. I've far exceeded my first goal, too!
I'll have to find balance, which will most likely require setting a schedule. I honestly stink at finding balance and setting boundaries. However, I love the makeup and my blog, so I need to find the balance..
Thanks for always being so patient with me. You are some of my biggest cheerleaders, and I can't thank you enough for sticking with me on this roller coaster ride called life.
2. Of course, I'm going to make a shameful plug. Don't hate me, but if you've never tried Seint and want to try it, let me know. I can provide a complimentary color match and a personalized shopping link — keeping things super simple and pressure-free.
It's clean makeup stored in ONE compact and gives you a beautiful glow. There's a fantastic amount of versatility, and the list goes on and on. Plus, did I mention they have an incredible 30-Day Money Back Guarantee?
3. Last weekend, I hunkered down in front of the television and binge-watched The Summer I Turned Pretty. It's on Amazon Prime, and I really enjoyed it.
Have you watched it? If so, are you Team Conrad or Team Jeremiah?
4. My allergies have been off the charts, friends. My left eye has been weeping so much that I have a small red rash in the outer corner of my eye. I'm on Zyrtec, Flonase, and Benadryl. Have any tips or tricks? 😩
5. Remember when I mentioned buying pasta attachments for our Kitchenaid? We made spaghetti and fettuccine! It was a huge success. YAY!
We also made fettuccine with homemade alfredo sauce. Oh, my goodness. It was delicious. Steve and I were pretty proud of ourselves.
I snapped a quick pic with my iPhone (see below).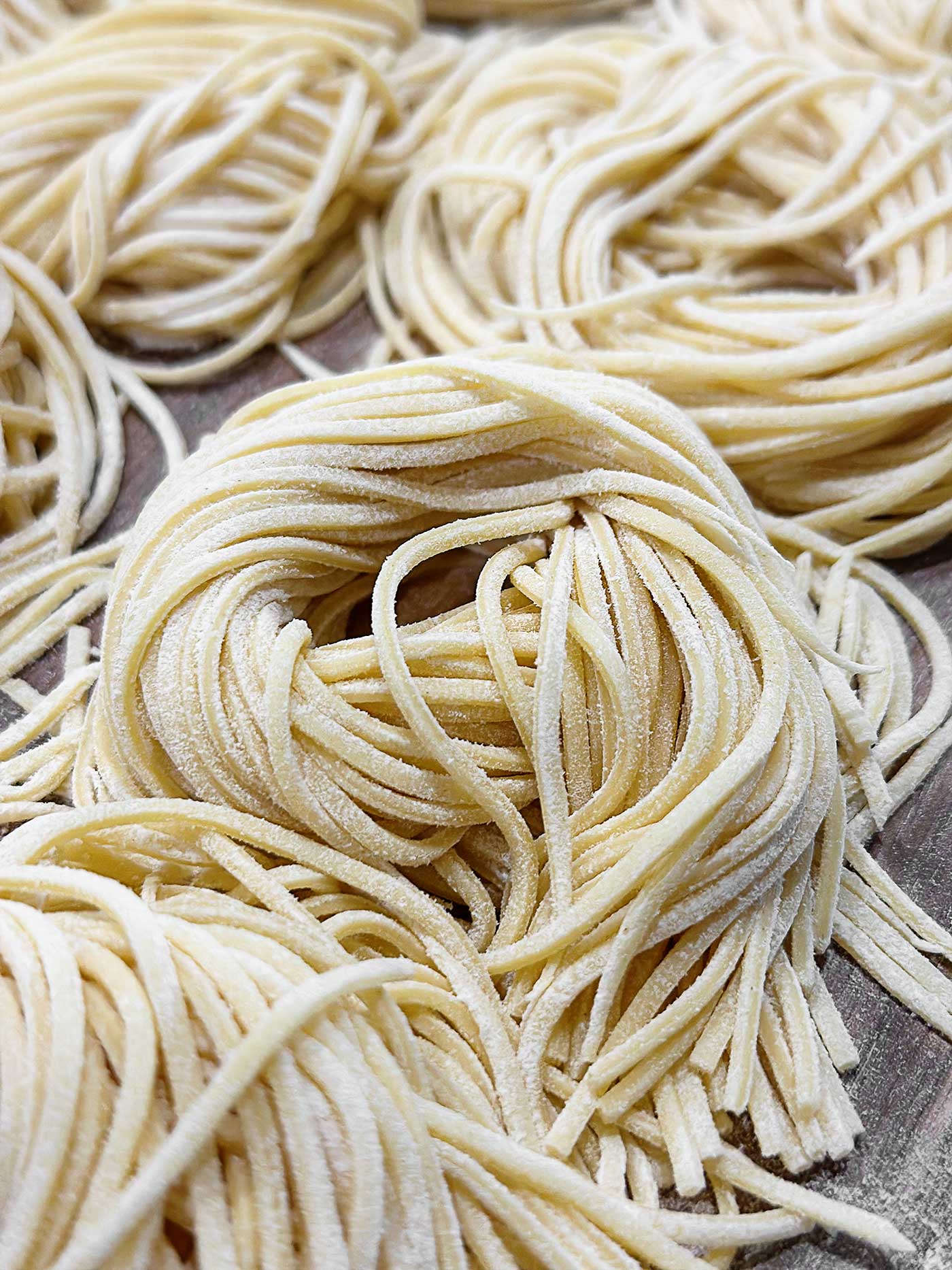 6. This is 100% weird. Agree or Disagree?
7. Nash is ONE today (Saturday, August 26th). I bought him this darling little crown and will make him a dog-friendly dog cupcake or cake. I'm having the fam-bam over for cupcakes.
I doubt I will do this yearly, but I want to celebrate him BIG this year. While he's exhausting 99% of the time, he brings us great joy.
Who doesn't love an adorable Mini Goldendoodle protecting you from the USPS and Amazon delivery peeps? Haha.
Stay tuned for a picture or two next week.
8. Fall is just around the corner, and I'm getting all kinds of giddy! Bring on the cardigans, all things pumpkin and apple. As a matter of fact, I enjoyed my first Pumpkin Cream Cold Brew last night. Eeeeeks!!
Goodbye heat advisories. Hello, FALL!
Are you as ready as I am? The other night, I was preparing a grocery delivery order, and the International Delight Pumpkin Pie Spice Coffee Creamer was in stock.
Add to cart — please, and thank you. Holla!
9. Random Fact. The bullfrog is the only animal that never sleeps. Ummm, I can't imagine NEVER sleeping. The poor bullfrog. 😜
10. My favorite Faux Autumn Aspen Tree Branches are back at Pottery Barn (pictured above). I scored a few of these on sale last season. I can't wait to display them in our dining area. 😍
….and with the fall excitement, let's do an all-things-fall round-up!
Around the Web:
This Printable Fall Bucket List.
These Little Cinnamon Pumpkins.
These Pumpkin Cheesecake Cookies.
These Maple Glazed Pumpkin Poptarts.
This Easy Apple Crisp.
These Easy Apple Cinnamon Muffins.
These Fall Hanging Mason Jars.
These Handpainted Earthenware and Glass Hurricanes.
How-To String Indian Corn Seeds.
These Thankful Grateful Blessed Stickers.