While summer isn't officially over, there is something sneaking up on us — Fall! I love fall, it is one of my all time favorite seasons. Crisp mornings, fall foliage, hot apple cider, fall projects and more! I also enjoy decorating for the season.. I was recently browsing and purchasing a few items from Pottery Barn and saw their hanging mason jars styled with acorns. I knew I had some hanging mason jars from Consumer Crafts and acorns in my own fall decor — so I went to work on some DIY Fall Decor with Hanging Mason Jars giving you a few options! pssst… if you stick around until the end, you'll see the price comparison for this fabulous Pottery Barn hack too!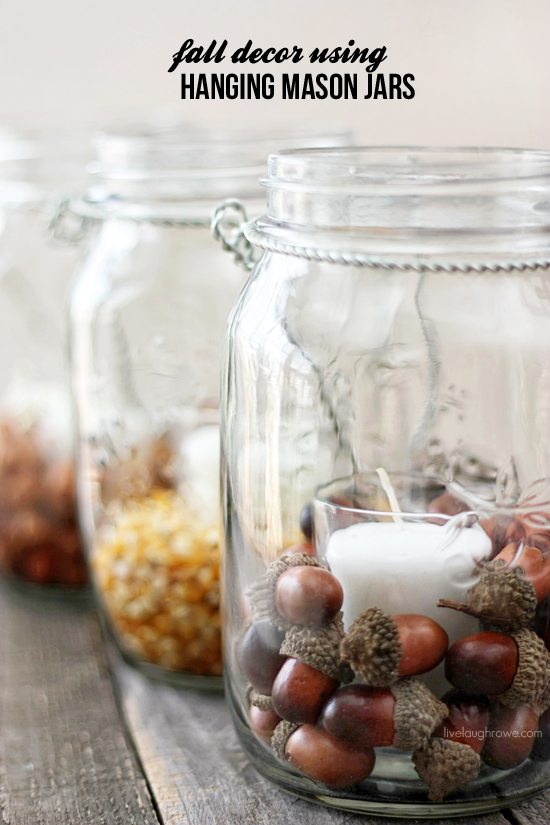 Supplies:
Hanging Mason Jars* (or mason jars and wire handles)
Acorn Vase Filler, Popcorn Kernels, Mini Pumpkin Pods
Votive Candle Holders
Votive Candles
*PLEASE NOTE: I purchased my jars with the wire from Consumer Crafts. You can buy the wire handles on-line or find them at your local craft store. I've seen them at both Joann's and Michaels.
Start with your hanging mason jars and votive candle holders. You're going to place the votive inside your jar.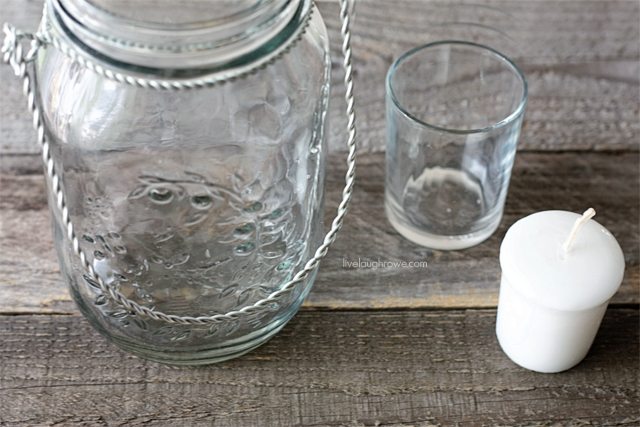 Then you're going to add your vase filler of choice. I used popping kernels, acorn filler and mini pompinos.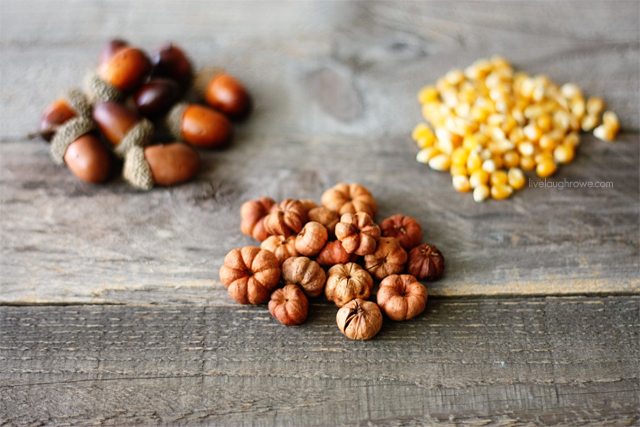 Slide your fillers into the jar, around your votive candle holder. You might use a piece of paper to create a funnel for the popcorn, that can get a little tricky. Here's a quick look into one of the jars.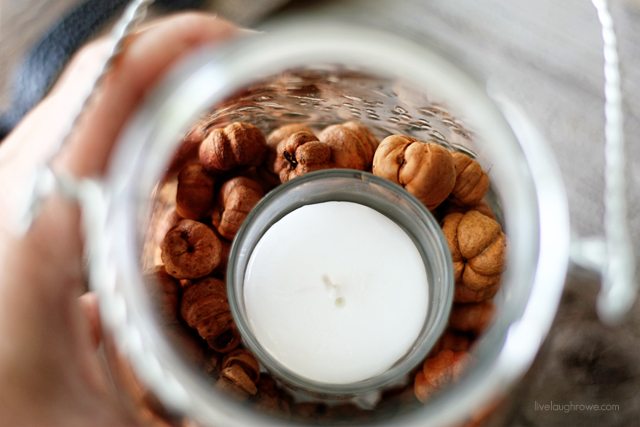 Did I mention how easy this project is? I don't think I did. Well, friends, it's a 10-minute fall piece that makes a fabulous statement. Don't you think?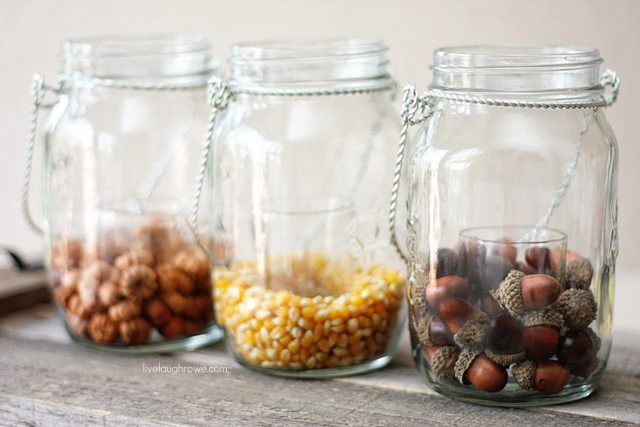 Add your votive candles or tea lights and you're officially done!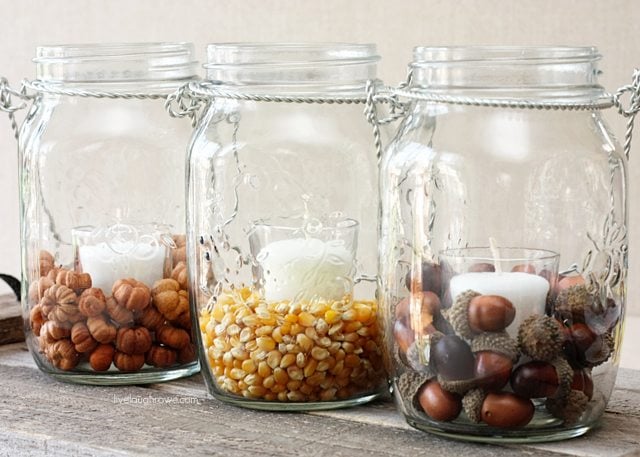 And now that we're officially done, I'm going to share the price differences between my piece and the one from Pottery Barn that inspired this post. Ready?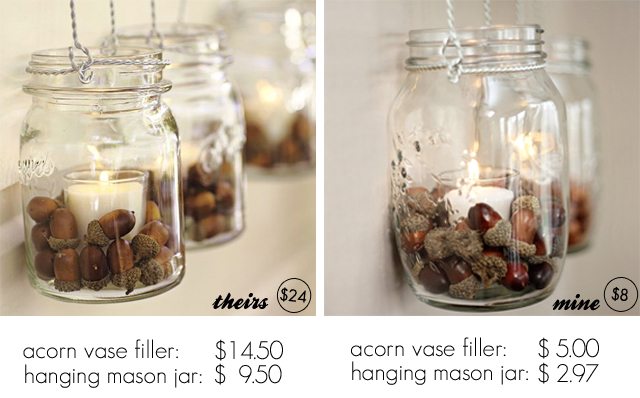 Now tell me that doesn't make your heart go pitter patter! I love Pottery Barn and, as a matter of fact, I just bought myself some additional fall decor from there; however, this is one piece I can save some money on and brag about my savings! What do you think?
Do you have a favorite fall decor hack?
Be sure to share in the comments!

Be sure to visit with me here too:
Facebook | Instagram | Pinterest | Twitter | Google+