Hey Barbie! It's so good to see you — happy hellos from my Barbie dream house to yours. 😂 After seeing the movie, I couldn't help myself.
I missed hanging out last weekend, but I'll make up for it today. Mmmmkay?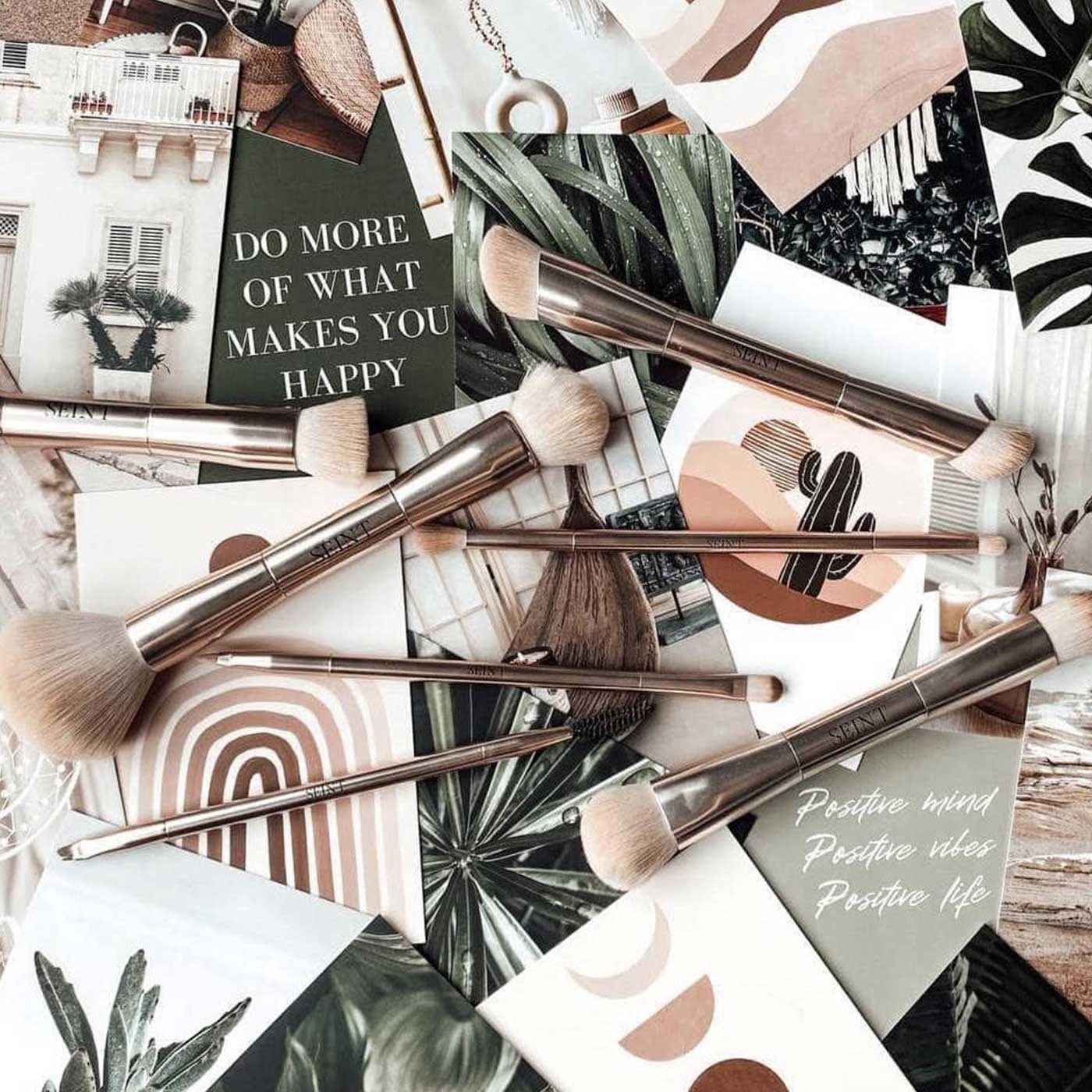 Miscellany:
1. Yep, my sister and I saw Barbie. It was cute. As I mentioned before, I love Ryan Gosling, and he played a GREAT Ken. While the movie has an adult-themed storyline, I enjoyed it and laughed a lot.
I thought you might enjoy seeing the matching Barbie t-shirts that we wore. Fun, right?!?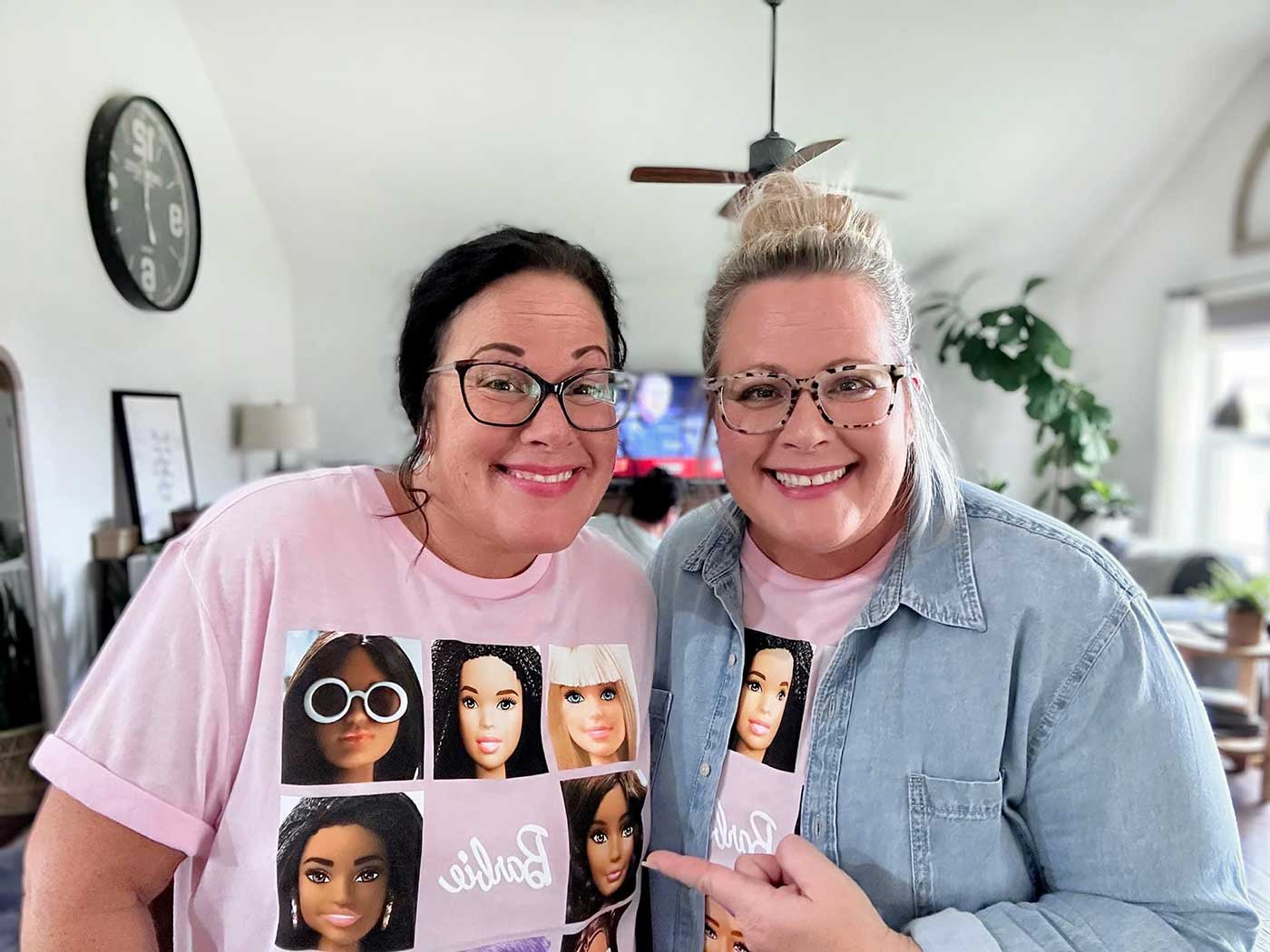 2. Would you travel or live abroad alone? My husband and I recently watched the documentary, Missing: The Lucie Blackman Case on Netflix. It proved why women shouldn't travel or live abroad without a strong circle of friends.
I understand that many individuals have the spirit of adventure, but there are so many creepers in today's society. I also learned some fascinating things about Japan.
3. I had my eye exam recently. Call me crazy, but I find those appointments to be so stressful. Haha. "This one… or this one?" over and over again.
During or after college, I tried wearing contacts, and my eyes just didn't seem to adjust well to them. I'm giving it another go to see how things play out. I'm not very hopeful if I were being 100% transparent with you. Time will tell…
Here are the glasses I'm looking to order on Zenni:
I've been buying from them for years and have had nothing but good experiences.
4. Ch-ch-changes! Drum roll, please.
I've decided to start selling my favorite makeup — Seint. I may or may not incorporate some beauty posts here and there on the blog, but my goal is to go hard on social media with pictures, videos, lives, etc.
I fell in love with Seint makeup in 2019. Makeup has evolved into something I love. So, I'm choosing to share what I love and remind women they're beautiful, strong, and worthy.
I saw this quote on social media the other day:
There is a powerful
shift when you
choose to let go
of what is holding you
back and you
embrace the moments,
the opportunities,
and the people
in front of you now.
(original words by Rachel Marie Martin, findingjoy.net)
I'm choosing to live in the moment and embrace this opportunity. Join me on Facebook by clicking here.
Below is a before and after picture I took a week or so ago. Let me know if you want to be color matched and try out Seint.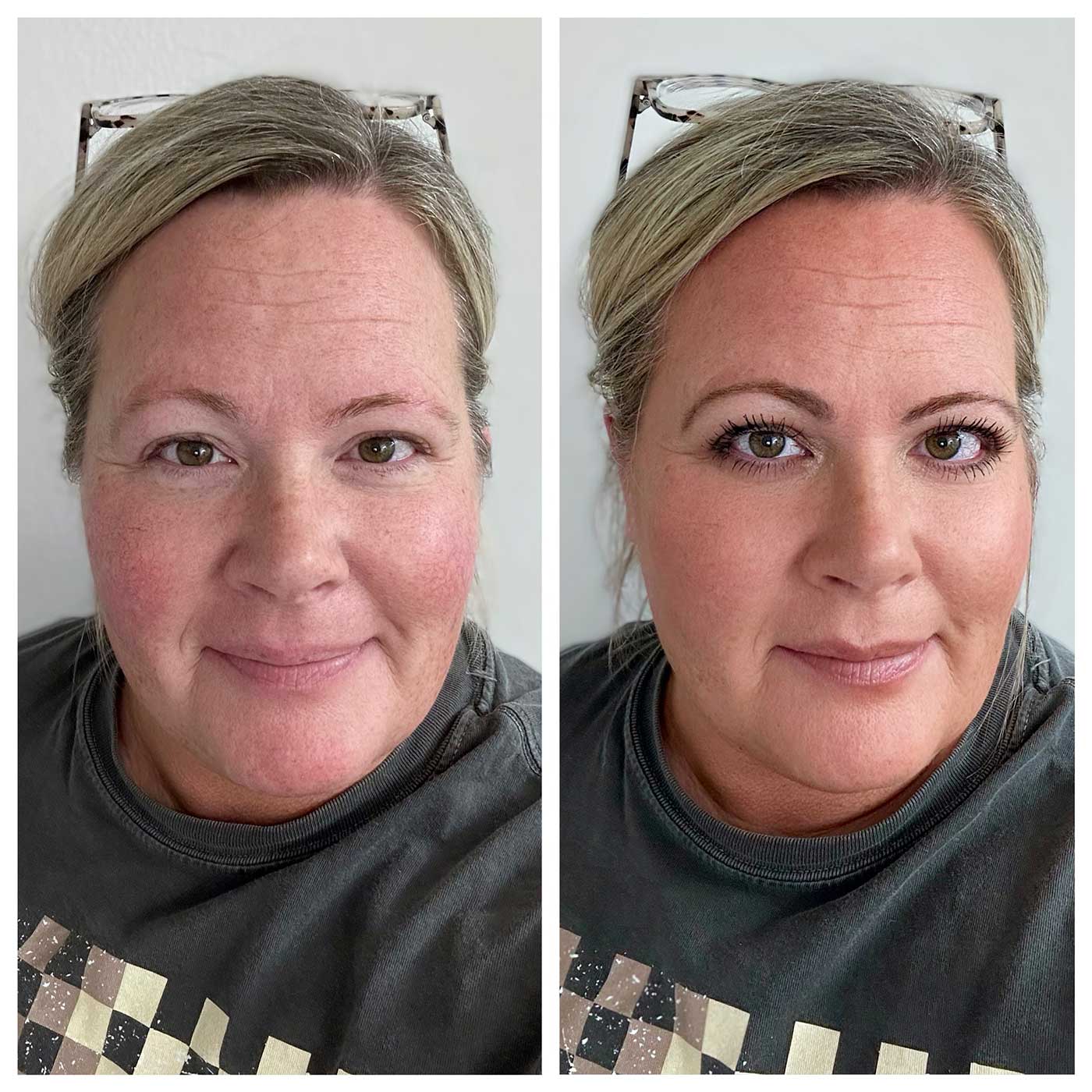 This makeup is fantastic and feels weightless on your skin. As you can see, I have some rosacea, and the makeup covers it so well without being thick and heavy.
p.s. I was also trying my hand at the latte makeup look. Not too shabby, right?
5. Nash had his first-day camp adventure at PetSmart this week. I didn't realize it, but dogs get 50% off their first day — so that was a pleasant surprise. His "progress report" said he had fun playing and making friends. Yay!
The best part is that he comes home absolutely exhausted. Is that awful? LOL.
6. I shared this lovely Butterfly Garden Printable earlier this week. Butterflies are magical to me. They've been on my mind because of my sweet Parker, our Maltese, who passed away a couple of years ago. A white butterfly has lingered in our backyard since he left us. Another one often joins us on our walks too. While it might sound ridiculous, I always say it's Parker.
7. Have you heard of Cash Stuffing? This is a pretty amazing article.
Around the Web:
These Girls' Night In Craft Ideas.
Are you more resilient than most?
This Cube Measuring Cup is fun and cool.
These Pumpkin Spice Cheesecake Donuts.
DIY Air Dry Clay Leaf Magnets.
These Back to School Can Covers (fun craft for kiddos).
This Fall Bucket List (I'm sooo ready for Fall).
These Linen Blend Tanks (great under cardigans for Fall).
This Stanley Tumbler in Peat Moss Green. 🥰
This Fall Lookbook. Gorgeous!