This post is sponsored by The Home Depot.* All opinions are 100% my own.
When life hands you lemons, you make lemonade, right? As many of you know, we recently sold our house. It all happened so fast! I wanted a couple of carpets (area rugs or bound carpeting) for our living room and breakfast nook that were pet friendly, so ordering the new PetProof carpet seemed to make sense.
I decided to order the Sawyer pattern in the color Yearling. My goal was to find a color within the jute (lighte beige) family. This color would allow a little more versatility in matching decor, etc.
Then our house sold super fast, so I wasn't even able to use them. Womp womp womp. Of course the carpets came with me in the move, but they may have found a different home.
The BEST Pet Friendly Carpet by PetProof


We officially moved/arrived her in Springfield on the 13th of September. We'll be staying at my parents home until October 3rd — then we'll be in an Airbnb for a couple of months. We're counting down the days until we're in our new home, that's for sure.
Since we're homeless right now, I decided to let my parents give this beautiful carpet a try! Life happens, right? I'm still debating if I want to let them keep it or if I should try it in our new house. We'll see.
My parents had a smaller and darker area rug in their living room. See below (this picture was taken last fall).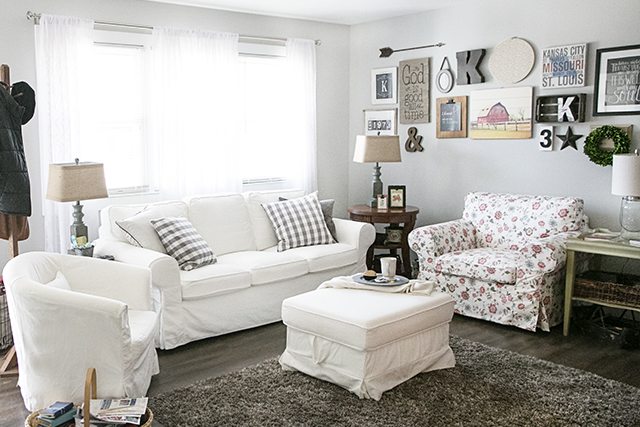 I think it's important that we're not only prepared for pet messes, but that we can have furniture and carpets to match our style as well. Tell me this carpet doesn't look amazing in their space? It really brightened it up.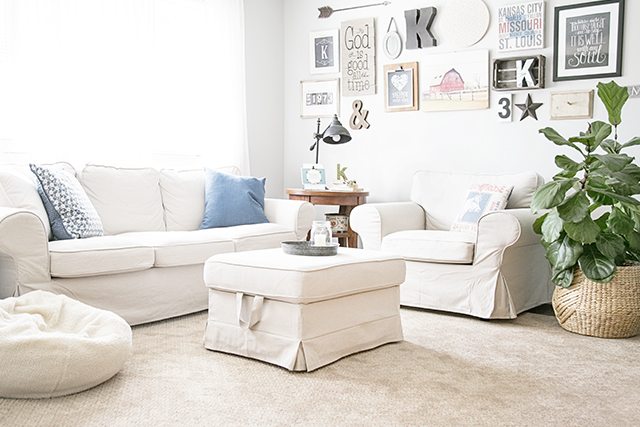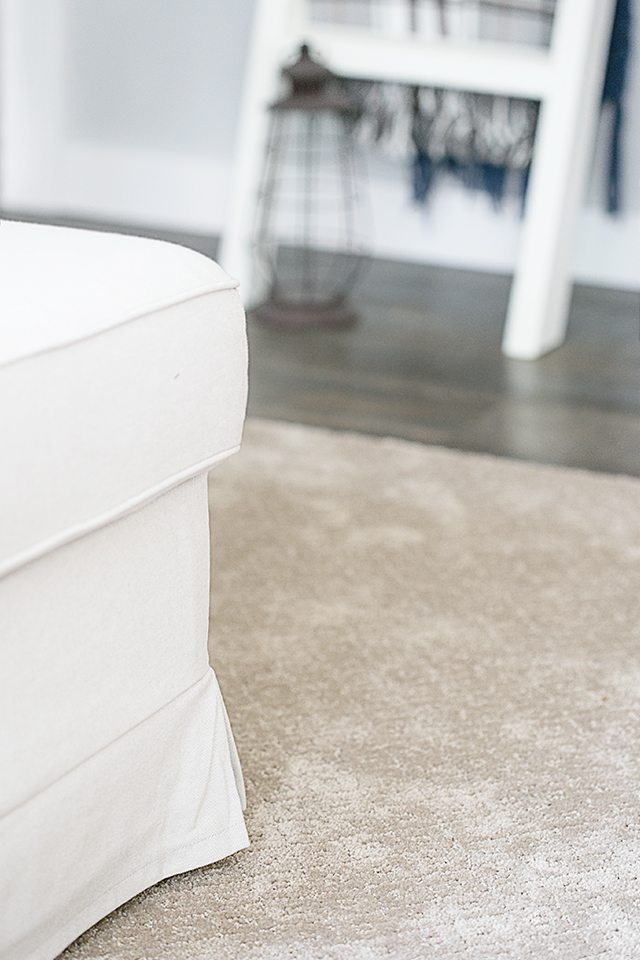 My parents have a little Havanese (Bella) and she has such a nervous tummy. I think this carpet is a perfect addition to their animal-friendly home. Guess what? My parents agree (wink).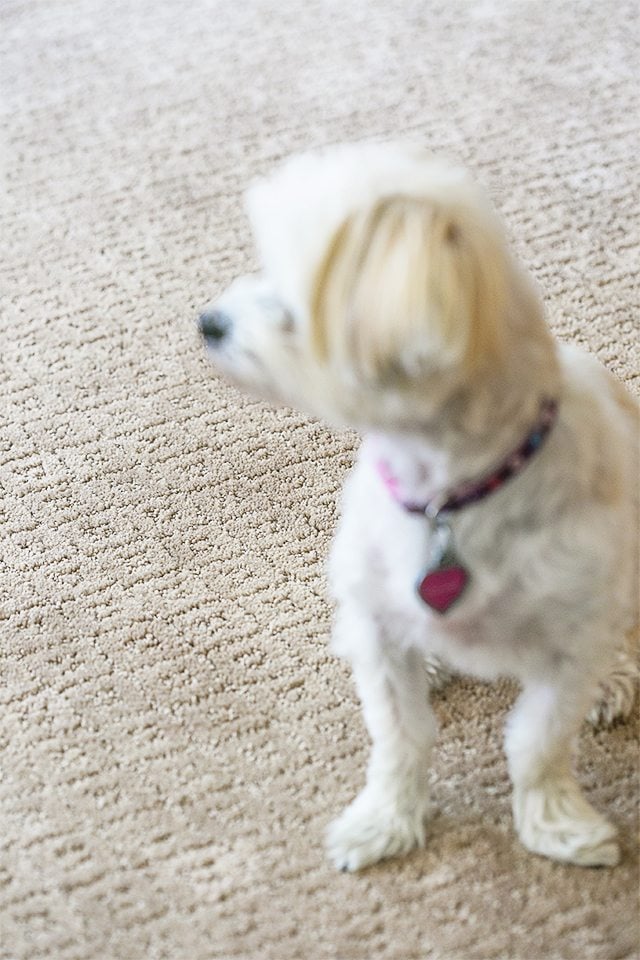 My boys LOVE carpeting — the minute we laid this bound piece down, they made themselves right at home. On any given occasion, you'll find them rolling on their backs and trying to give themselves little back rubs and massages. Haha!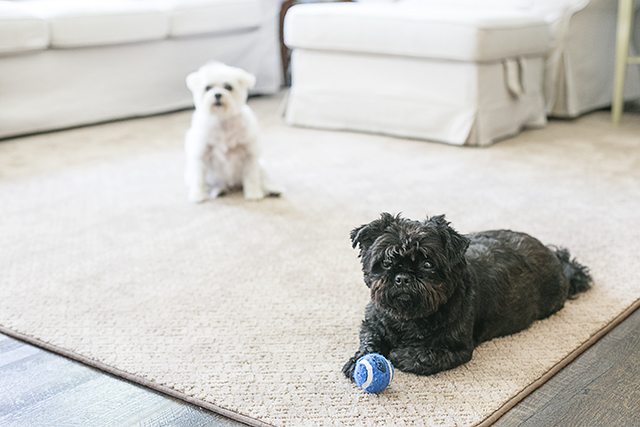 Buster loves to play with his ball or chew toys on the carpeting too. I think the laminate flooring sometimes makes him slip and slide a little too much — wait till he finds out our new home is all hardwood flooring. Rut row.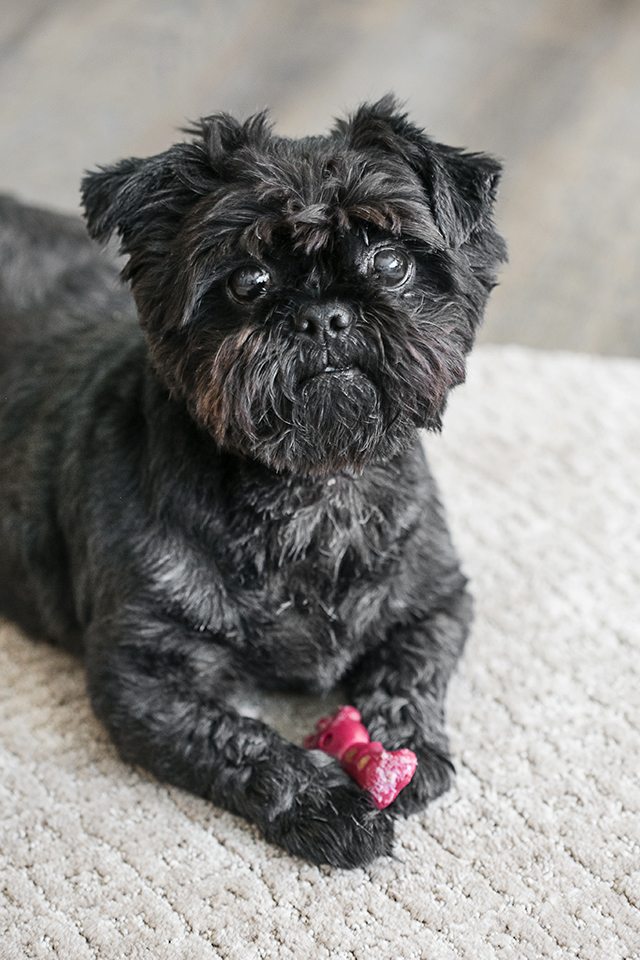 As pet owners, we all have to expect the unexpected. That is exactly why I chose this carpet! It's not only beautiful, but it has a large number of color options and patterns to choose from. A carpet that can fight the toughest pet stains is a win-win in my book. The PetProof carpet also has these fabulous features:
– 0% moisture absorption to reduce pet odors in the carpet fiber
– Nanoloc™ spill and soil shield for quick and easy cleanup
– 3X easier to clean dirt, hair and pet dander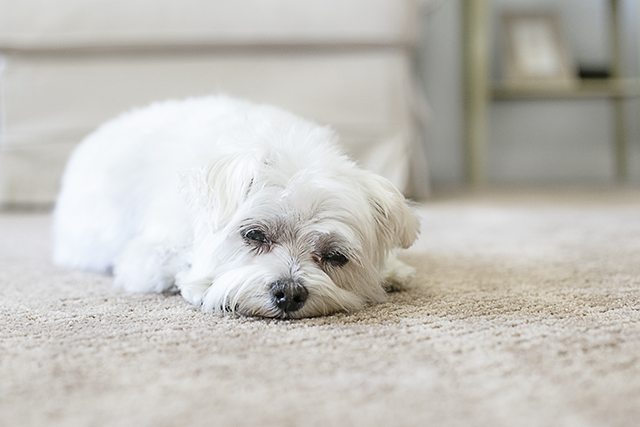 We all have non shedding hypo-allergenic dogs, but they all tend to bring in lots of dirt and more from the great outdoors. Whether they're playing or sleeping, this carpet was a great choice!
I hope you'll considering swinging by your'e local Home Depot so you can not only see the sample — but touch and feel them as well. I'm in love and I'm fairly certain you will be too!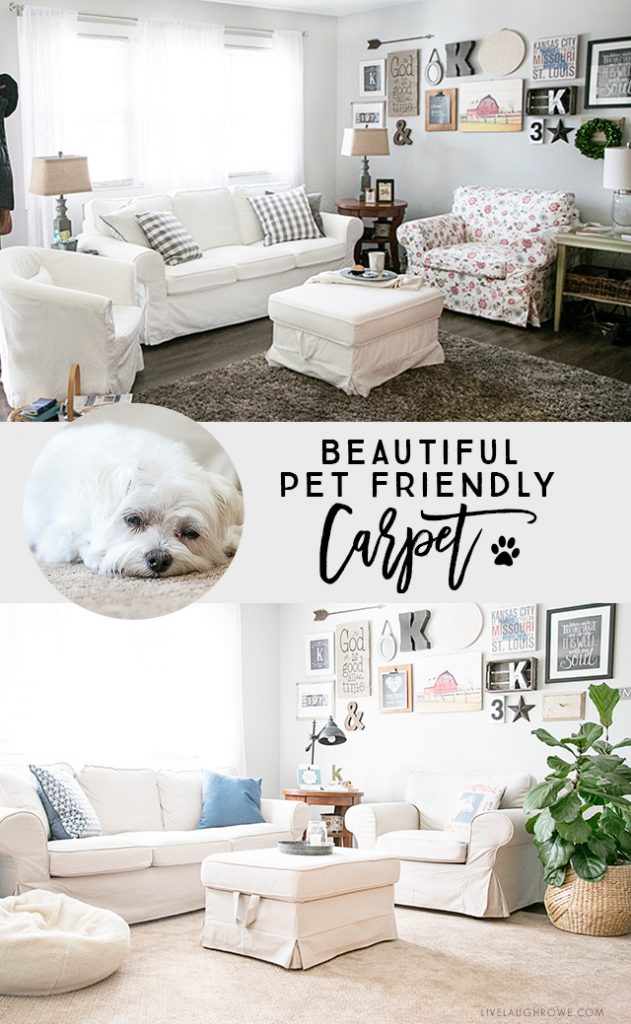 Be sure to visit with me here too:
Facebook | Instagram | Pinterest | Twitter | Google+
I acknowledge that The Home Depot is partnering with me to participate in this PetProof Program (the "Program"). As a part of the Program, I am receiving compensation in the form of products and services, for the purpose of promoting The Home Depot. All expressed opinions and experiences are my own words. My post complies with the Word Of Mouth Marketing Association (WOMMA) Ethics Code and applicable Federal Trade Commission guidelines.