This is a sponsored conversation written by me on behalf of Lipton. The opinions and text are all mine.
Memories made around the table will last a lifetime — whether it's on a backyard date night, at a picnic table or the family gathered for dinner. These opportunities are priceless in memory making.

Backyard Date Night — A Picnic for Two
I am convinced that the older you get, the more sentimental you become. Please don't tell me I'm alone here. Looking back on childhood memories, I often wish I relished in the moment a little more, rather than taking some of those moments for granted. Does that make sense?
Recently, I was reminiscing with my husband about one of my absolute favorite memories with my family. We would got to Darien Lake (an amusement park in upstate New York) for the day. Mom would always pack fried chicken, potato salad, chips and delicious brownies for dessert. The beverages varied, but ice tea was usually in the cooler. Every. single. time — every single year!
We would pack up the cooler and leave it in the car until lunchtime. Then the entire family would pitch in on getting the picnic table set, prayers were said and we'd enjoy a time of recapping what had already taken place that day and what rides we looked forward to checking out next. The Viper (a roller coaster) was ALWAYS a subject of deep discussion. Wink-wink!
Picnic for Two, anyone?
So, I had an idea to have a backyard date with the hubs, a picnic for two. I would recreate most of the menu and we would enjoy it picnic-style on our deck. Since I was hoping for a little more privacy, everything was set up on our deck rather than in our yard.
I recently purchased a table in a bag to use this fall; however, I thought it would be a perfect fit for this date night. Don't tell, but I was secretly looking for any reason to use it — hee hee.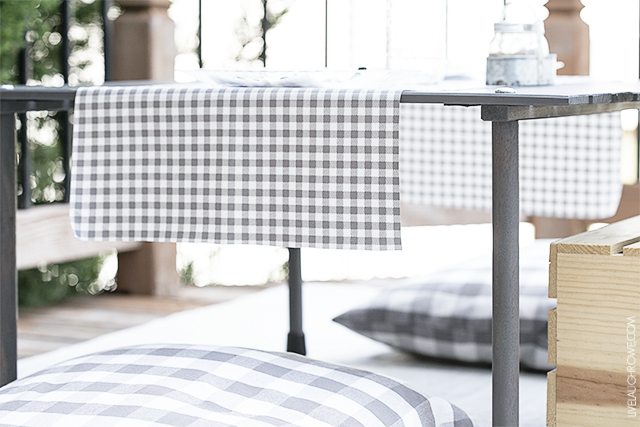 Setting up the table was a breeze, using disposable plates, napkins and silverware. I just couldn't use plastic or styrofoam cups, so I used my mason jar glasses for our iced tea. They seemed to fit the bill for a super casual dinner in our backyard anyway. I kept everything simple, but I wanted it to feel a little more comfortable too. Adding a couple of pillows (with washable slip covers) did the trick.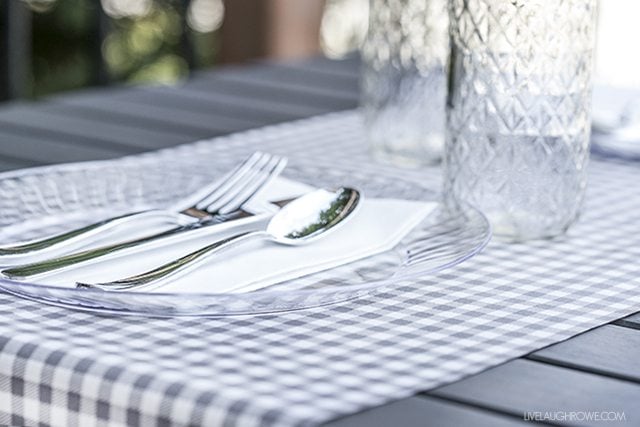 On the Menu:
Fried Chicken
Potato Salad,
Lipton Sweet Tea Flavored Ice Tea (and other Lipton iced tea products)
Brownies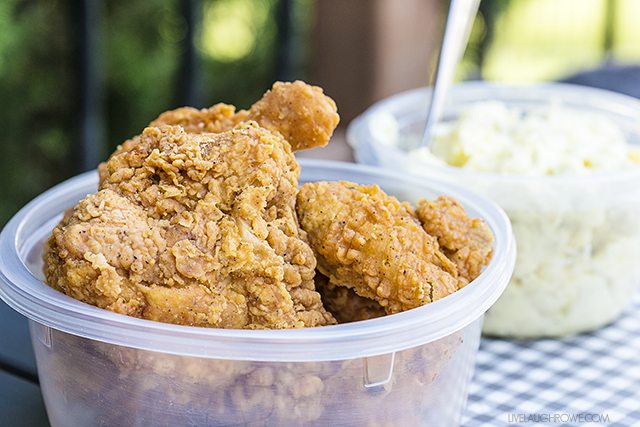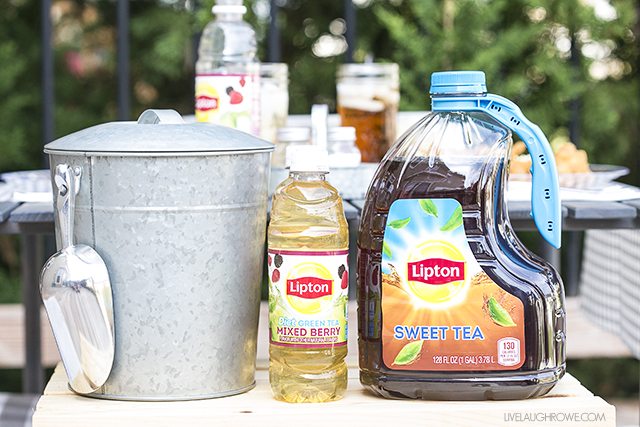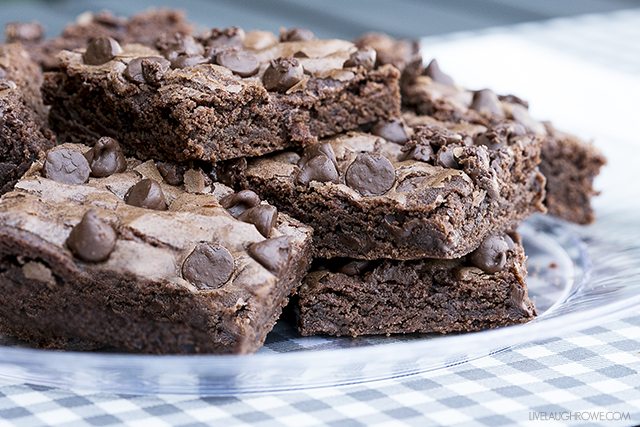 I'm not sure I can imagine fried chicken and potato salad without iced tea! A perfect combination.
As a result of less stress and simplicity, we had a GREAT time and it's a memory that will last a lifetime. Sometimes keeping things simple (and disposable) is necessary to decompress. Spending time together enjoying good food, good drinks and, most importantly, good company was the perfect end to the day.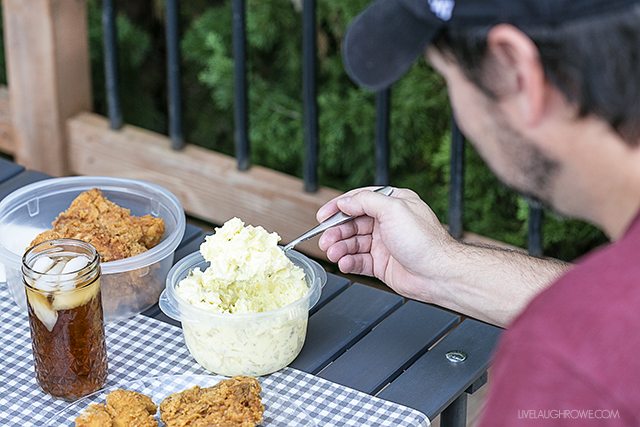 Of course Parker felt the need to be included (wink). I love this little guy.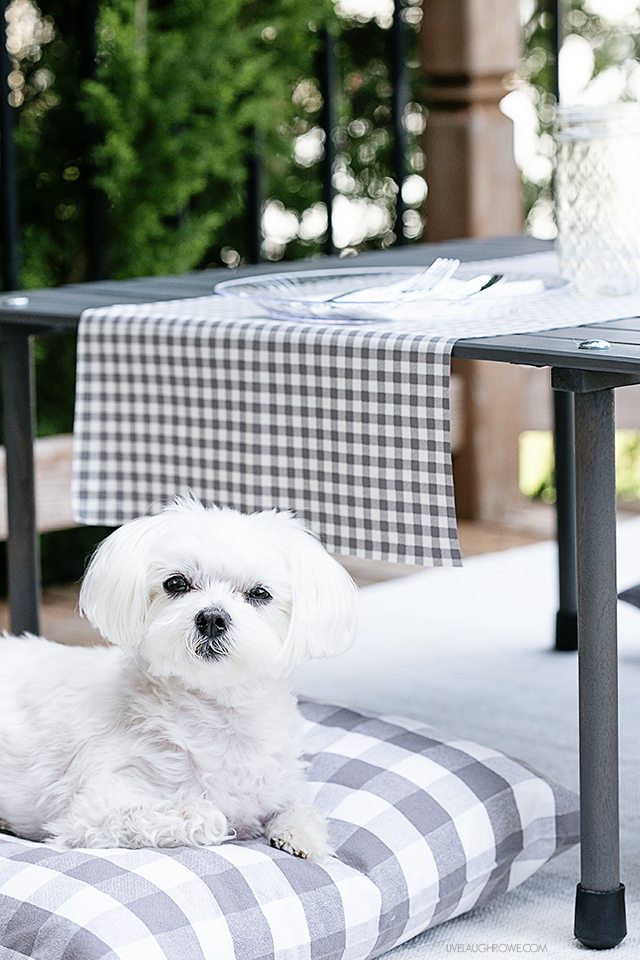 I'm grateful that Steve (the hubs) and I take time for moments that matter — time shared together and memory making. So, how would you plan a backyard date?

Be sure to visit with me here too:
Facebook | Instagram | Pinterest | Twitter | Google+