When it comes to unwinding, relaxing and enjoying some quiet time — I think of a nice long hot bath! I've enjoyed making some bath and body goodies to pamper myself (and gift to friends and family), so I recently tried my hand at a homemade bath tea. This rose scented bath tea is easy to make and the scent is not only soft, but relaxing. You know what that means, right? Perfection!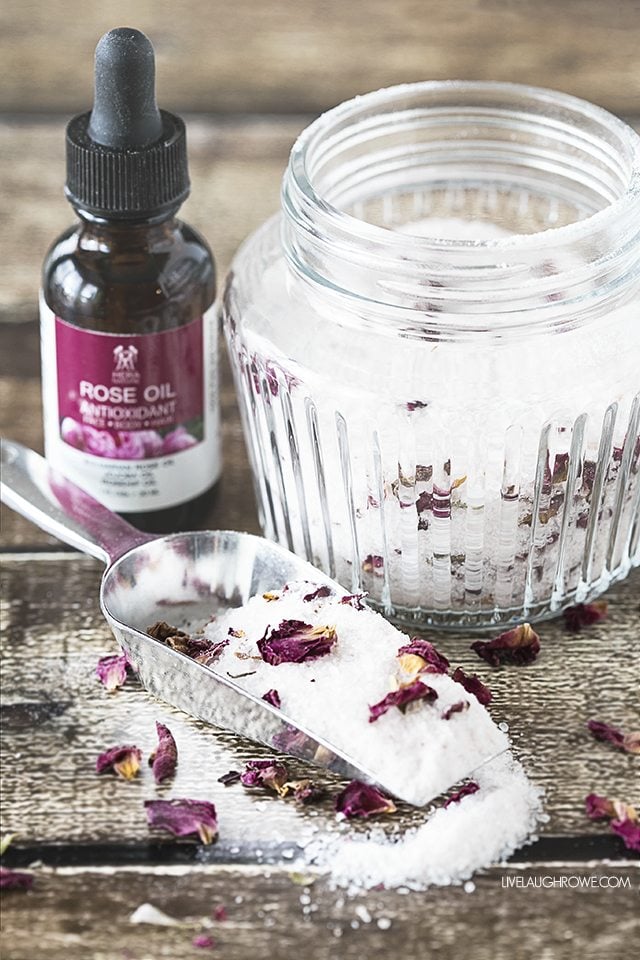 Like I mentioned earlier, this is super easy, so there aren't any 'tutorial' photos, but I pinky swear promise you'll understand why.
Supplies for Rose Scented Homemade Bath Tea:
1-1/2 cups epsom salt
1/2 cup Pink Himalayan Sea Salt (I used Sherpa Pink brand)
1/4 cup baking soda
Rose Oil
1/2 cup dried rose petals
3×5 Muslin Herb Bags (or mason jar)
Combine epsom salt, pink himalayan sea salt and baking soda in a bowl. Mix thoroughly.
Add 10-12 drops of rose oil and mix again, add dried rose petals.
Scoop into muslin bags, will make approximately six bath tea bags.
Soak in tub 20-30 minutes. Enjoy!
Additional Notes:
*If you decide to place in a mason jar, you'll add about 1/2 to 3/4 cup of this mixture to your bath water.
*For a more vibrant pink color, add red food coloring while combining ingredients in step one.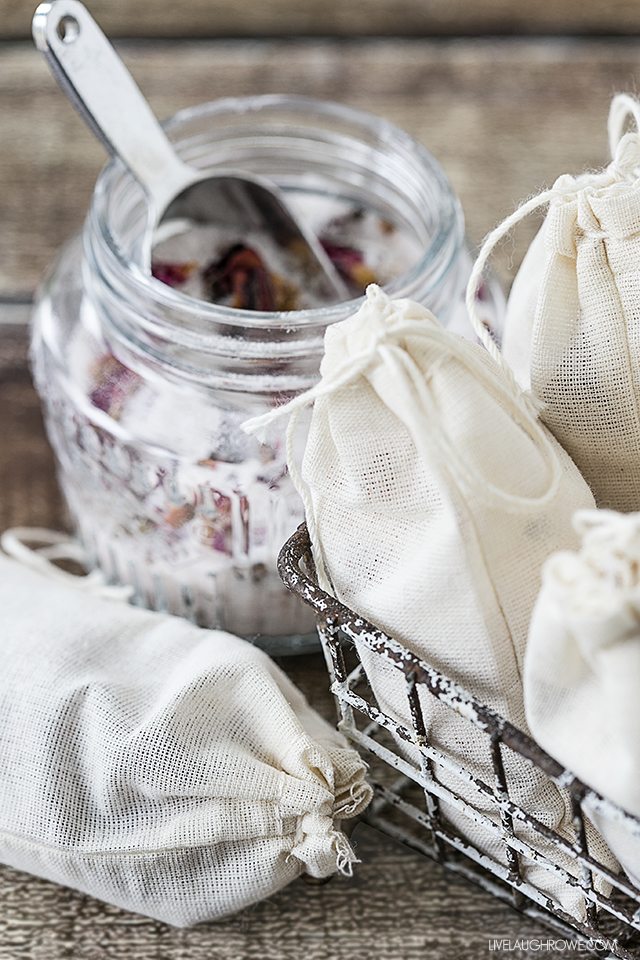 I put some of the rose oil on my wrists before typing this post — I just love how soft and relaxing it is. The rose oil I used is a mix of bulgarian rose oil, jojoba oil and rosehip oil. I haven't jumped on the essential oils bandwagon, but I have found this to be a lovely oil that will be put to good use!
These would make a great gift too! Hmmm, Mother's Day is coming up (wink-wink).
Looking for some other homemade bath and body ideas? I've got you covered!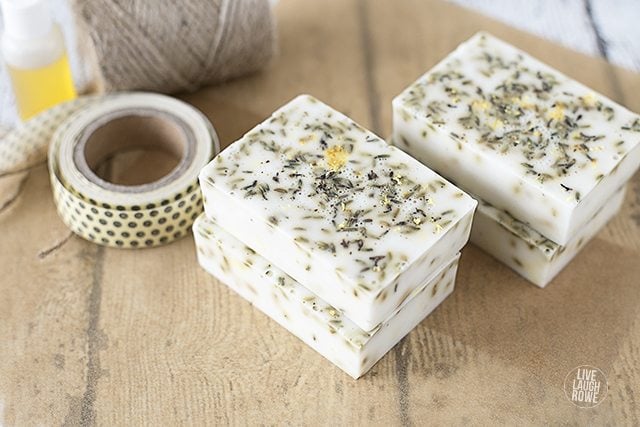 Lavender Honey Soap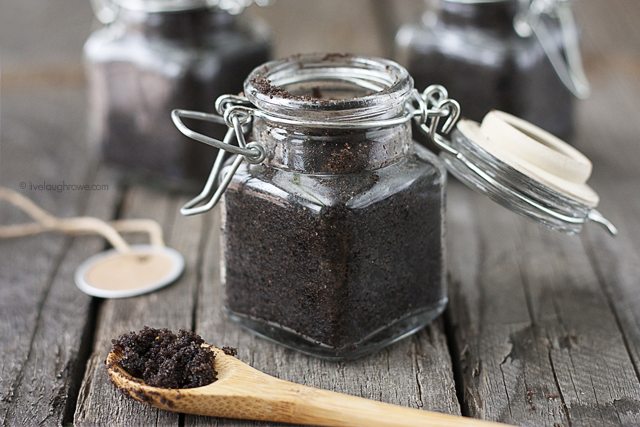 Homemade Chocolate Sugar Scrub

Be sure to visit with me here too:
Facebook | Instagram | Pinterest | Twitter |Google+
Linking up to Between Naps on the Porch