It's incredibly hard to believe that July is almost here! We're officially 7 months into the year. Doesn't it feel like yesterday we were ringing in the New Year? Wow! So, who's ready for the July 2017 Calendar with a great inspirational quote?
July 2017 Calendar


When choosing a quote for this months calendar, I pondered on the week. It's been a rough one emotionally. I had a doctors appointment with some "unknowns" and additional testing will be necessary. That always sucks! And then my sister learned that her sweet pup is battling progressive kidney failure and was given approximately 6-12 months to live.
When unexpected storms of life come our way, we're usually struck with fear, stress, tears and more. So, this quote by Dolly Parton spoke to me:
"Storms make trees take deeper roots."

It's the storms of life that help us grow. We have to dig our heels in and weather the storm. While sitting in the doctors office, I happened to see this scripture: "God watches over your coming and your going, now and for always." Psalm 121:8
I'm so grateful for my faith. While I know the storms are a part of the journey, I will trust the Lord and stand on His promises. Will it be easy? Nope! However, imagine how much stronger you'll be for the next storm? Unfortunately, they come and go so unexpectedly, but each has a purpose.
I hope this calendar serves as a reminder that your storm will pass and only make you stronger!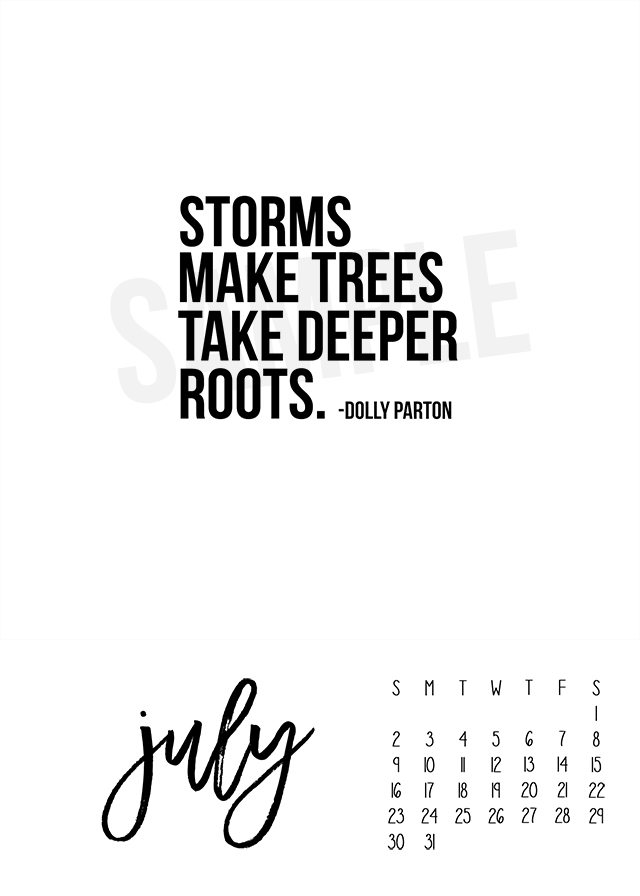 Please Note: All printables and downloads designed by Live Laugh Rowe are for PERSONAL USE ONLY. Please do not alter the file or claim it as your own. This file is not intended for resale, nor are the printed versions of this file.
If you've been with me the past six months, you might remember that I also have beautiful Botanical calendar prints, so be sure snatch a copy of the July Calendar from my Vintage Botanical 2017 Calendar.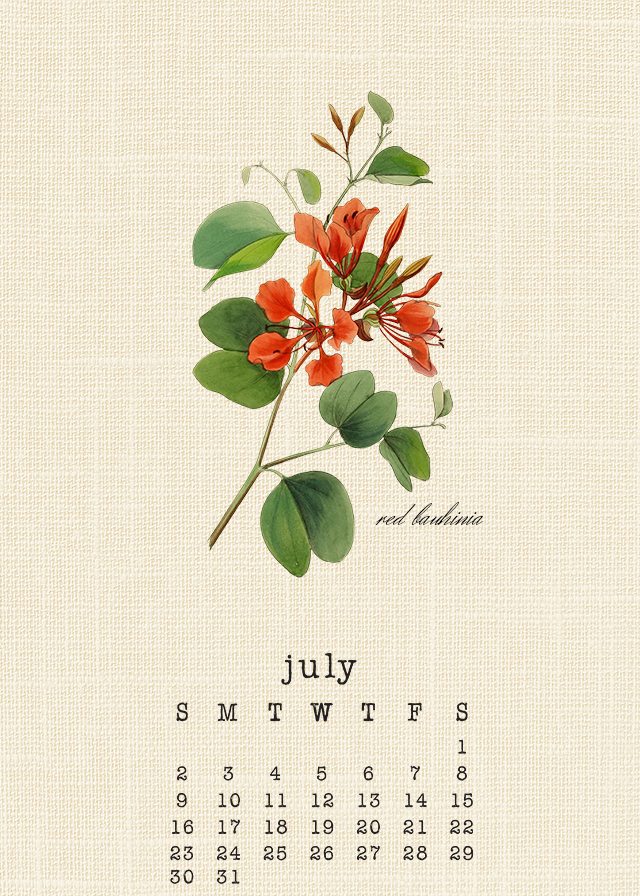 Happy July, friends!!

Be sure to visit with me here too:
Facebook | Instagram | Pinterest | Twitter | Google+