Storms, strangers, loud noises, and travel: these are all common triggers that can cause canine anxiety and lead our dogs into doing unwanted behaviors. If you're anything like me — your dog isn't just a pet, he/she is a part of the family!
My boys (Buster and Parker) are getting older and really don't have too much anxiety. They're pretty chill (haha). However, parent's dog, Bella, is high anxiety. The poor thing stresses over storms, travel, flies, loud noises and more. As a result, my mom and I have been trying to understand more about what causes dog anxiety and finding ways to help Bella relax during these times of high stress.

Understanding Canine Anxiety


With the holidays right around the corner, it's more important than ever to make sure that our furry friends are calm and stress-free, so the whole family can make the most of the season.
Of the owned dogs in the US, 75M dogs experience anxiety at some point, 55M dogs are afraid of loud noises, and 24M dogs suffer regular anxiety issues! Isn't that a shame?
Common Symptoms of Anxiety:
Hiding
Inappropriate Urination
Digging
Chewing
Vocalizing
Pinned Ears
Panting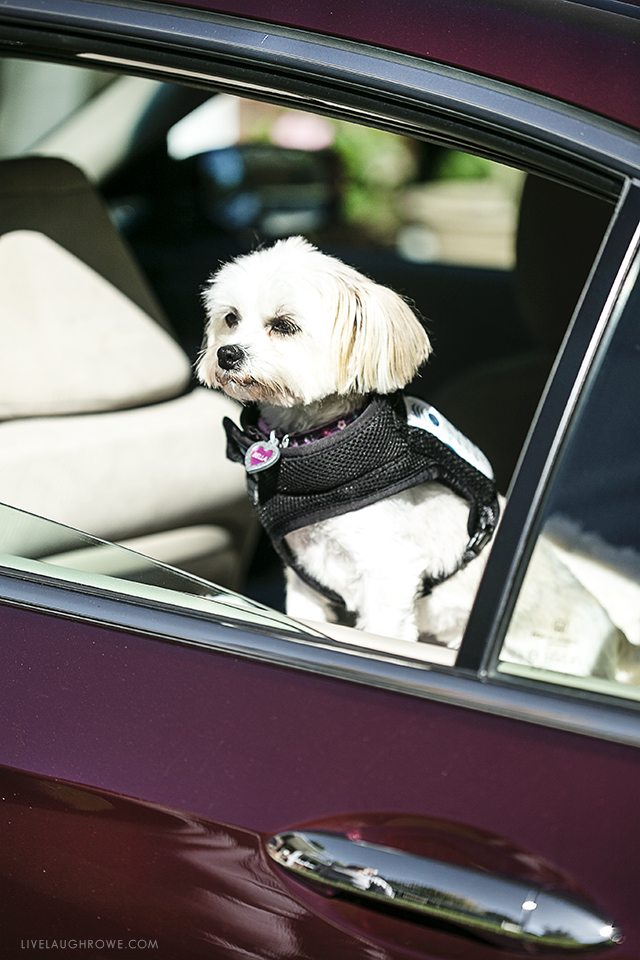 Common Anxiety Triggers:
Thunderstorms
Travel
Strangers
Vet visits
Loud Noises
All too often these triggers and symptoms appear out of nowhere and we don't know what to do! There are several resources out there and, of course, you should always consult with your vet. Here are a few that I've had experience with.
Meds from your vet
Thunder Shirt
Heavenly Hounds Peanut Butter Flavored Relaxation Square
Lavender Oil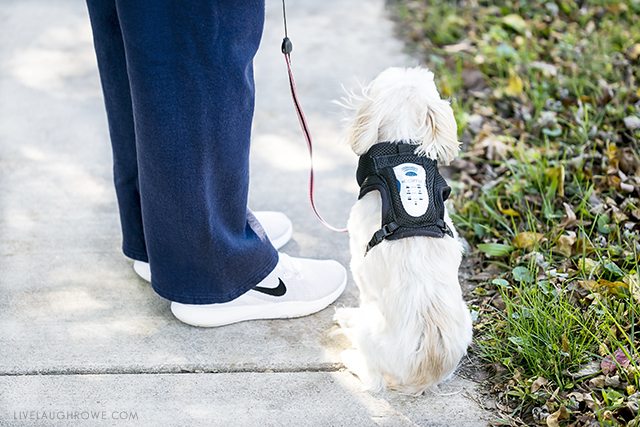 My mom and I have used or tried all of the above. Each worked but had different outcomes and medications always have side effects.
We're currently acclimating Bella to the Calmz Anxiety Relief System. It's veterinarian-tested and 91% of the vets who tested it said they would recommend Calmz to relieve canine anxiety.
The Calmz Anxiety Relief System is a non-invasive, drug free therapeutic anxiety relief system that uses a comfort fit vest and calmz device to deliver a combination of classical music, tonal and vibration therapy over calming acupressure points on your dog's spine to reduce anxiety and associated unwanted behavior in your dog.
During a stress event, there is a decrease in blood flow to the brain as your dogs' adrenaline and anxiety increase. By placing the device over the key acupressure points located on the spine, the blood flow is restored to the brain allowing for normal neural firing, which helps reduce anxiety.
We're still new to trying this out on Bella. There are specific instructions on how to acclimate your dog to the device, so it does take some time. However, we're hopeful this will help her with her anxieties.
"I believe a calm dog is a happy,
obedient dog that won't get into trouble."
– Cesar Millan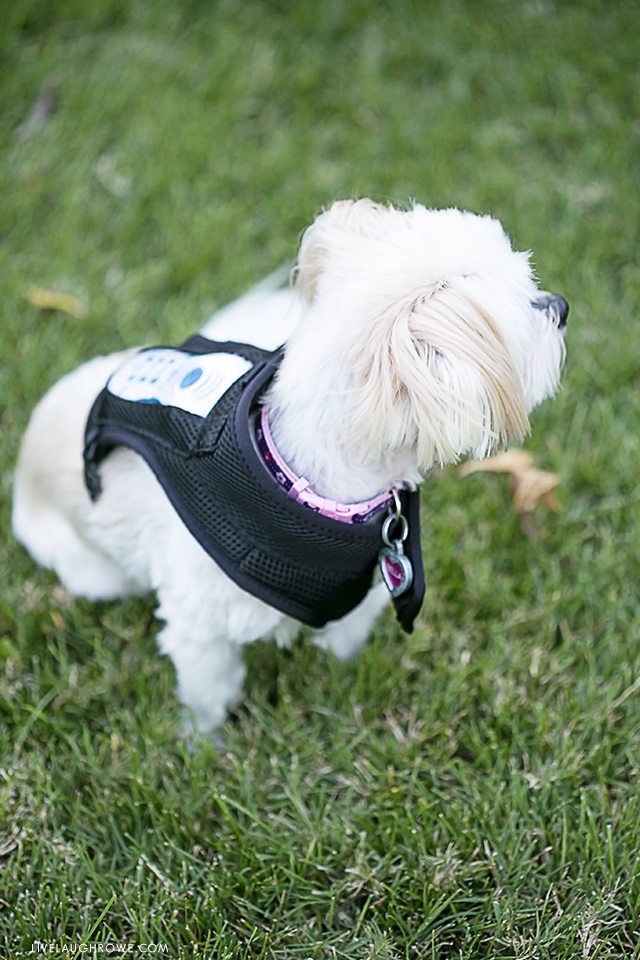 Whether it's with trick-or-treaters ringing the doorbell this Halloween, experiencing the first storms of the season, traveling to visit family for the holidays, or friends and strangers coming to your home for holiday get-togethers, the Calmz Anxiety Relief System can help you manage your dog's anxiety so the whole family can relax! You can't beat that peace of mind, right?

Be sure to visit with me here too:
Facebook | Instagram | Pinterest | Twitter | Google+