If only you could smell my home right now. I currently have this mulling spice recipe simmering on the stove. It's heavenly… making the house feel so warm and cozy.
So if you're looking for a last-minute gift idea or maybe you want to gift something with a homemade touch, today's post is for you! I'm not only sharing the recipe for the mulling spices, but I also have a couple of printable labels and/or tags for you as well.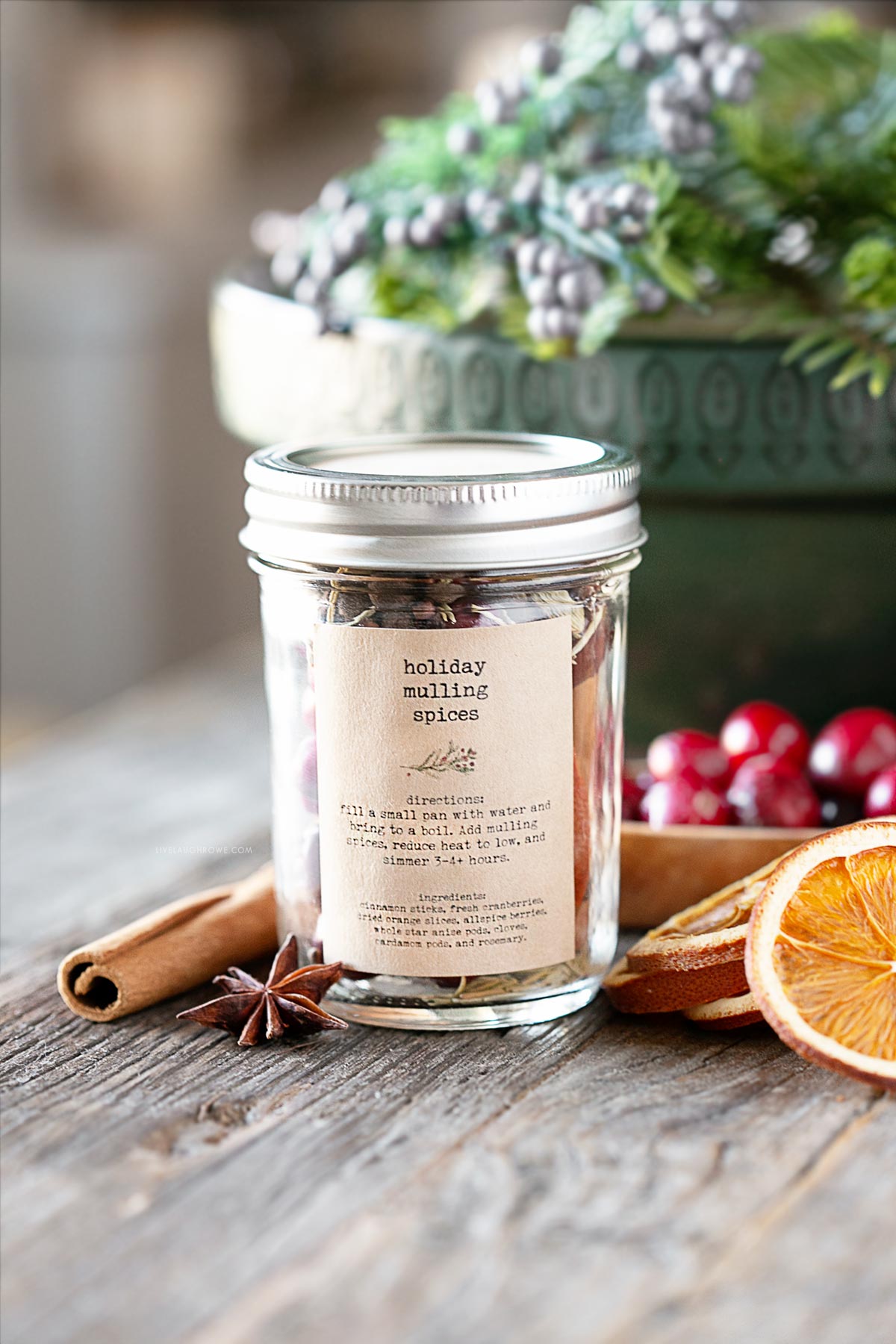 Procrastinate Much?
For the longest time, I've wanted to try my hand at making my own mulling spices or simmering spices. I love to keep my house smelling seasonal, but I usually do that with candles. Balsam fir is a favorite holiday and winter scent of mine.
A couple of years ago my sister gifted my mom and me with a small jar filled with a special mulling spice blend she put together. I thought it was not only thoughtful but delightful too.
Ahem. Here we are two years later.
Procrastinate much, Kelly? Apparently. Haha.
Consequently, I bought all of the spices back in October. Yep, I was going to get to work on this and post it with plenty of time for all of you to make it, enjoy it and gift it.
Unfortunately, things did not play out as I had hoped. Such is life…
Nevertheless, I'm pretty excited to finally be sharing this with y'all today. It may have taken me longer than I wanted and I may be posting it much later than I planned, but today is the day. Can I get a woot woot?!?!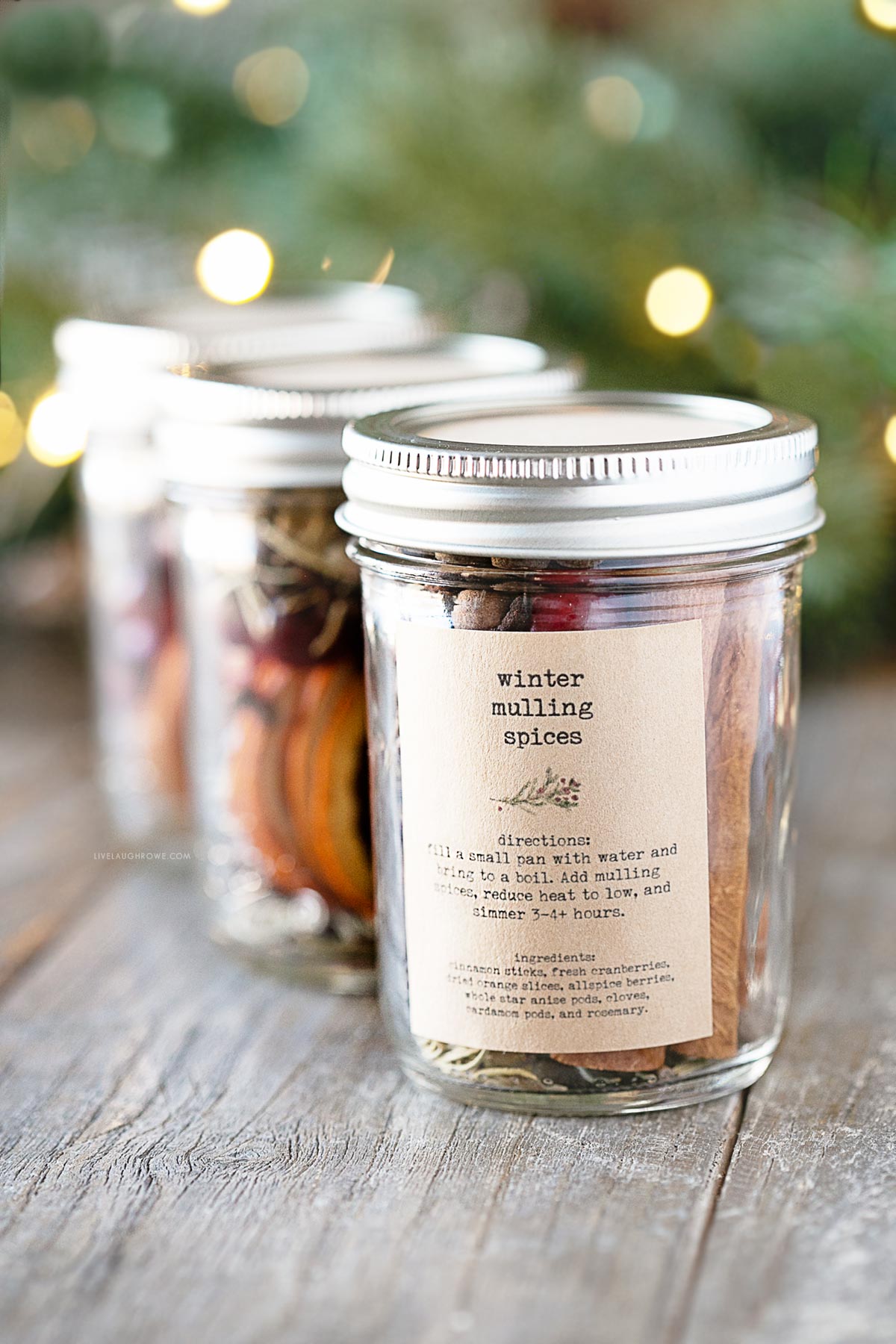 Mulling Spice Recipe
Ingredients:
Cinnamon Sticks
Fresh Cranberries
Dried Orange Slices
Allspice Berries
Whole Star Anise Pods
Whole Cloves
Cardamom Pods
Rosemary Leaves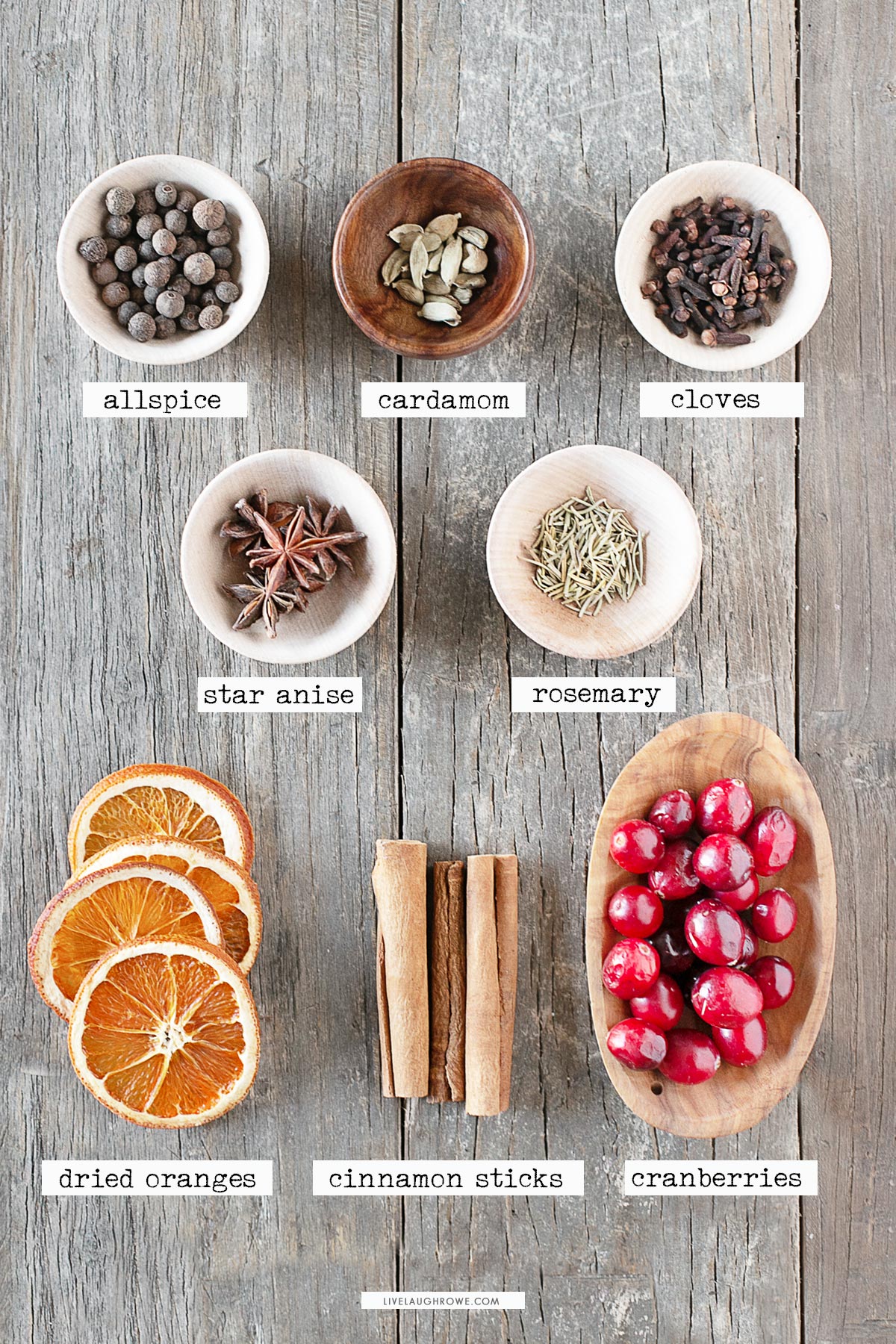 Supplies:
8 oz. smooth Ball Jars
Kraft Cardstock or Sticker Sheets, for tags/labels
Instructions:
Place cinnamon sticks, dried orange slices, and cranberries into the jar first. After that, add all of the dried spices and place the lid on the jar. Add tag or label.
For Simmering:
Fill a pan or crockpot with water. Add the entire jar of mulling spices, set heat to low, and allow to simmer for several (3-4ish) hours.
That's it! Easy peasy. And, of course, you can tweak the recipe, fill up larger jars, etc.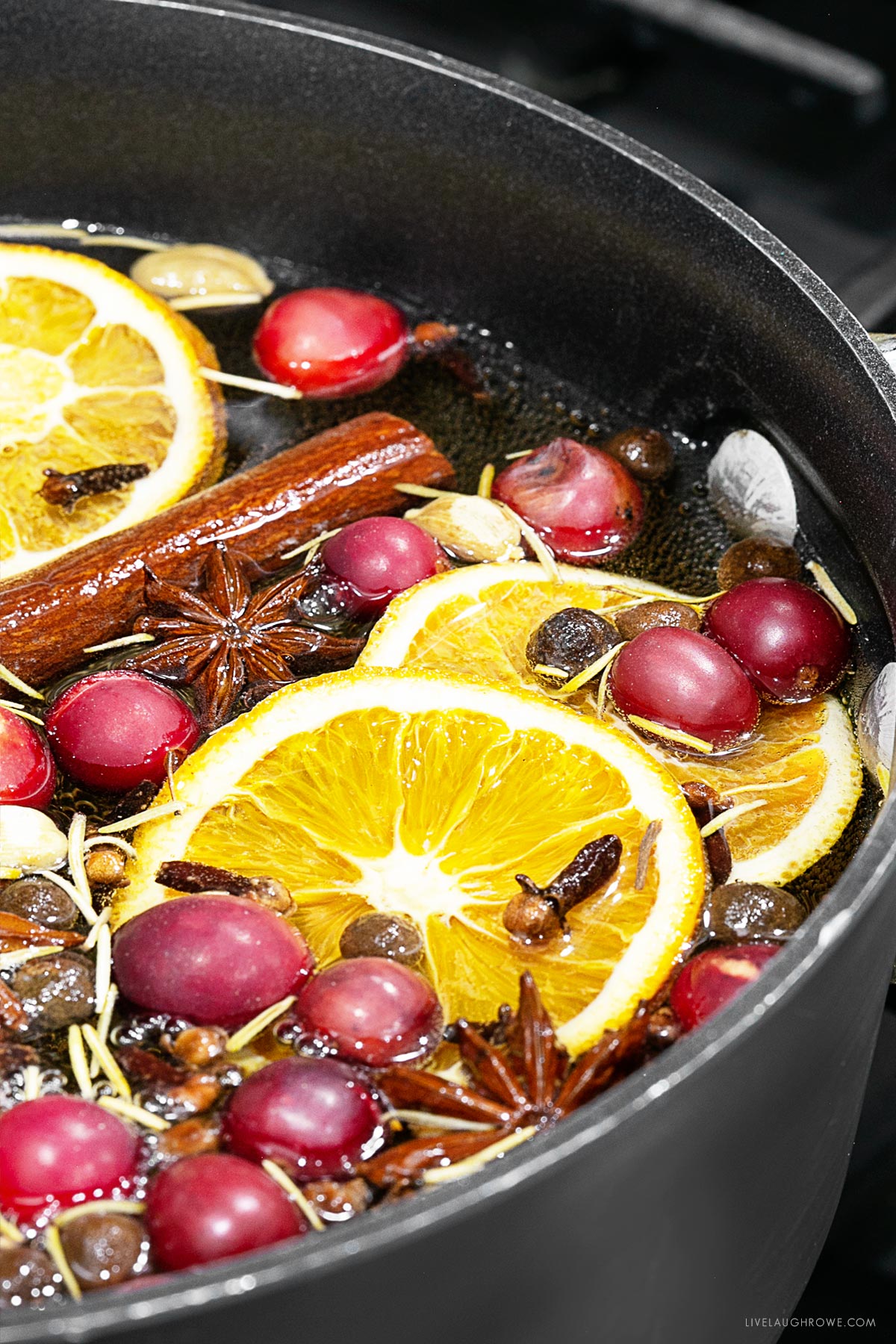 Additional Tips:
Make your own dried orange slices. Thats what I did.
Add more or less spices and adjust the size of your jar/container.
Making it for yourself? Ditch the jar and add fresh orange slices.
Add fresh spices, like rosemary.
Keep costs down and gift the mulling spices in gusseted cellophane bags.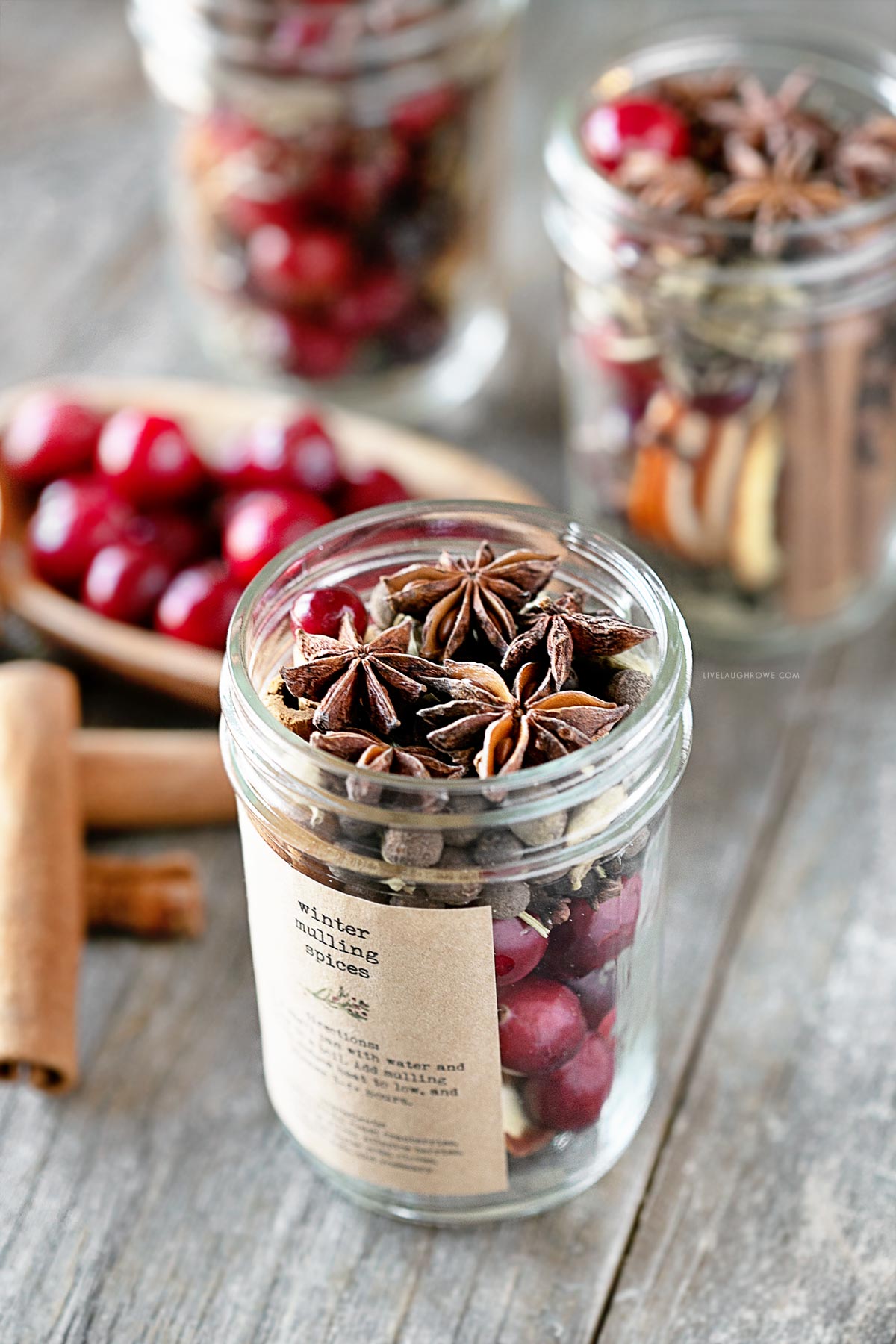 Mulling Spices for the Home
Equipment
8 oz. Smooth-Sided Canning Jar

Kraft Sticker Sheets, for label
Ingredients
3-4

cinnamon sticks

1/4-1/2

cup

fresh cranberries

3-4

dried orange slices

5-6

whole star anise

1

tbsp

allspice berries

1

tbsp

whole cloves

1

tsp

cardamom pods

1

tsp

rosemary leaves
Instructions
Assembling the Jar
Place cinnamon sticks and orange slices upright into the jar. Holding the jar slightly sideways, add cranberries into the jar.

Top with the remainder of dried spices (anise, allspice, cloves, cardamom and rosemary).

Place lid on jar. Add tag or sticker label.
Simmering
Place water in a small sauce pan and bring to a boil. Add jar of spices and simmer on low for 3 to 4+ hours.
These make such great homemade gifts. Attending a holiday party or two? Give the gift of this lovely holiday scent in a jar. Just keep in mind that the fresh cranberries will get soft, so be sure to gift them sooner than later.
Other handmade and homemade gift ideas:
DIY Little Wood House
Hot Chocolate Gift Box
Slow Cooker Candied Pecans
Dilly Oyster Crackers
Yarn Wrapped Star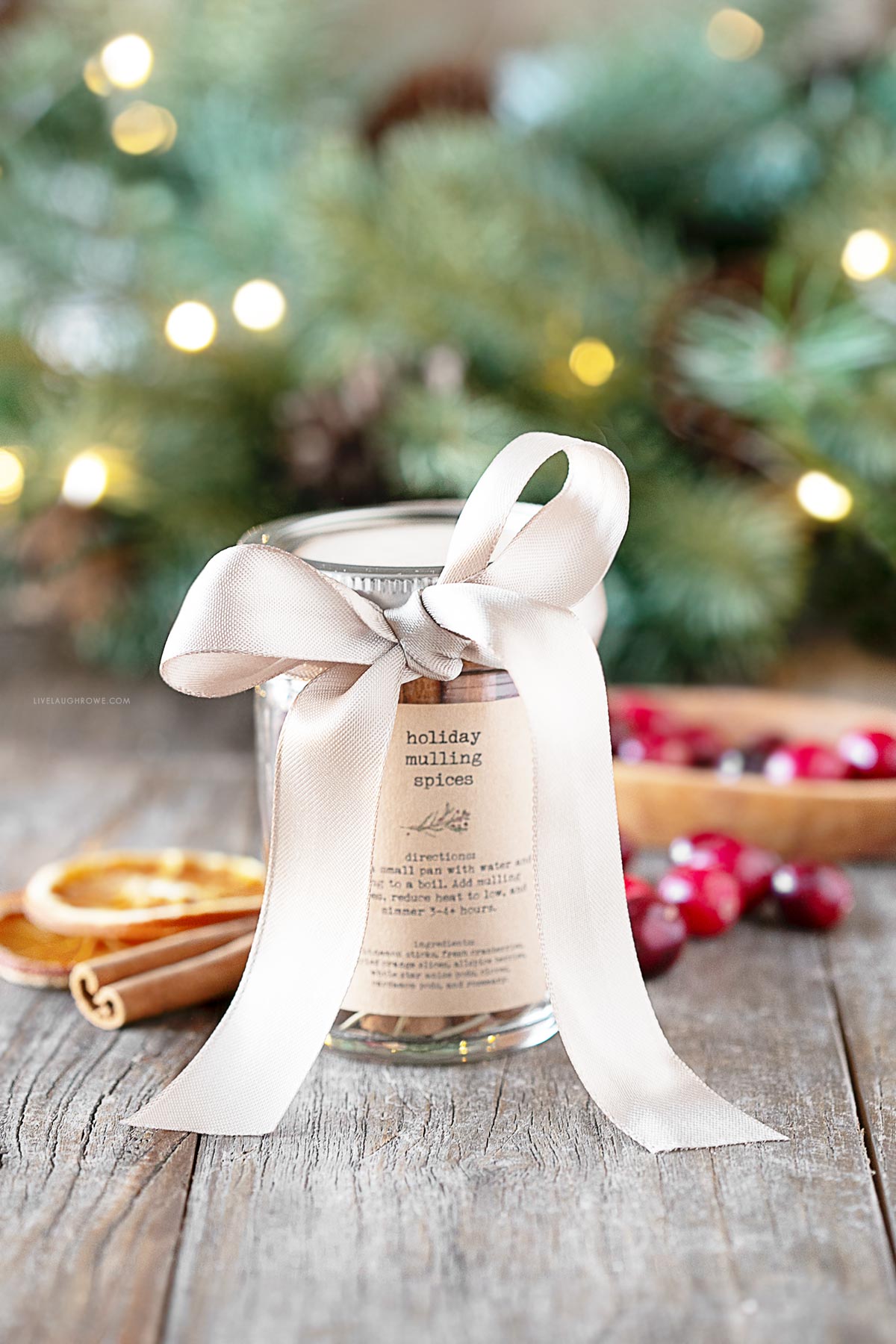 Printable Labels or Tags
In addition, I created two versions of these labels for the mulling spice recipe. One says Holiday Mulling Spices for use around Christmas and the other says Winter Mulling Spices for winter gifts. I know that I appreciate the options, I thought you might too.
So simply print on cardstock and hang as a tag from the jar with string or print on a kraft sticker sheet and place it directly on the jar. A simple, yet perfect gift for friends and family. Enjoy.
Print or Save Holiday Labels
Print or Save Winter Labels