Celebrating a birthday? Tomorrow is the first blank page to a new 365 page book!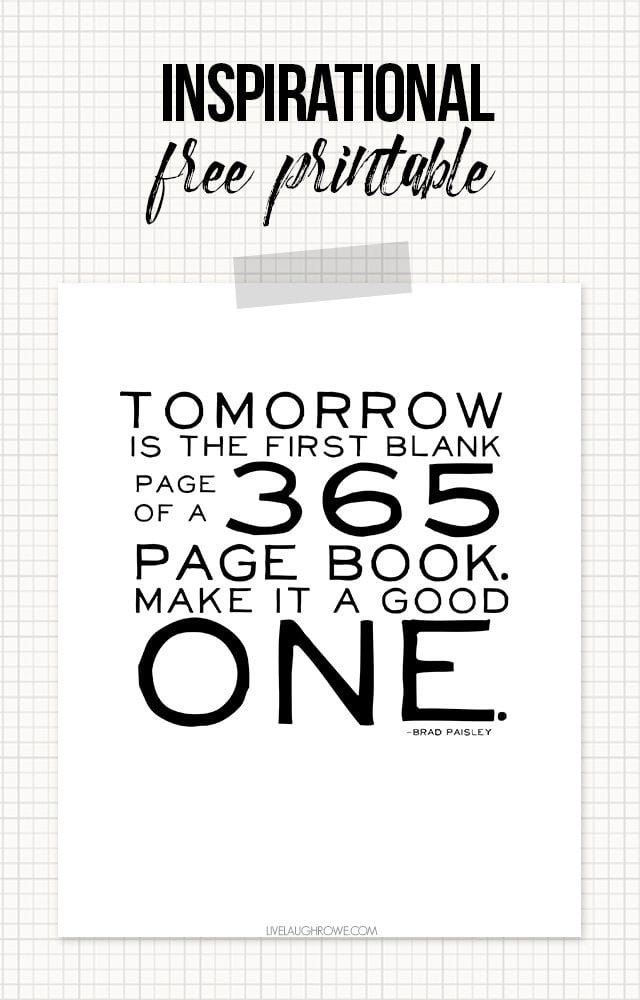 Today is my BIRTHDAY! Regardless of age – or how old I might feel, I love-love-love my birthday. It's a day to celebrate my entrance into this world. It's a day to celebrate the day my mom went through the joyous (and excruciating) experience of childbirth to bring us into this world. That is something worth celebrating, don't you agree?!?
Something even cooler for me is that I've had a partner in crime on this big day for 42 years – my identical twin sister! We're also mirror twins. I'm right handed, she's left handed, etc. Boy, have we been through a lot over the past 42 years (and nine months). The good, the bad and the ugly. Happy Birthday, sis!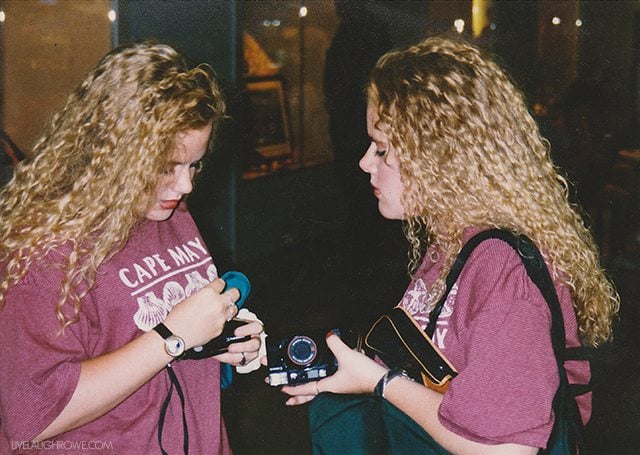 (Circa 1993)
Years ago, someone shared this quote with me by Brad Paisley: "Tomorrow is the first blank page of a 365 page book. Make it a good one." Isn't that awesome? Every single year I think about that quote and I reflect on how lucky I am to start another 365 day adventure. I like to think as life being the book and each year is another chapter in that book. Same difference, right? Or am I totally confusing you?
I find the older I get the more sentimental and reflective I've become. I often wonder where the years have gone. I remember the day I turned 16 – I got my drivers license and a brand new Fossil watch (actually pictured above, I'm on the left) and had a lovely lunch with my sister mom and dad. I remember graduating from high school and singing a duet with my sister at the ceremony, praying I could keep my composure. We sang Friends, by Michael W. Smith.
I remember turning 21 in Springfield, MO and sipping on my first alcoholic drink in some random hotel room (I think it was a wine cooler). I remember turning 25 and thinking, "How could I possibly be a quarter of a century old?" There were days that I thought I would never see 21, let alone 40 – they seemed sooooo far away.
Yet, here I sit, a 42 year old, wondering where in the world the years have gone?? I can't believe I've been married for almost 8 years – when I could've swore I was just planning the wedding, like yesterday! Gulp. Do you know what? The years may go by quickly, but they've been a pretty fabulous 42 years. Sure, life has its ups and it's downs, but I've been blessed to get through those times with the love and support of my family and friends.
Anywho, regardless of how you interpret this quote – tomorrow is a new day and the start of a new 365 page book! I'm sharing this printable to remind us that tomorrow is a new beginning – make it a good one!
Here's to birthdays, celebrations of life and quotes!
I hope you're inspired, friends. Hugs!

Be sure to visit with me here too:
Facebook | Instagram | Pinterest | Twitter |Google+
Linking up to Between Naps on the Porch