Hey there, dessert lovers! Today, we're diving fork-first into the world of one seriously scrumptious treat: honey bun cake. If you've got a sweet tooth that just won't quit and a love for all things cinnamon, you're in for a mouthwatering adventure.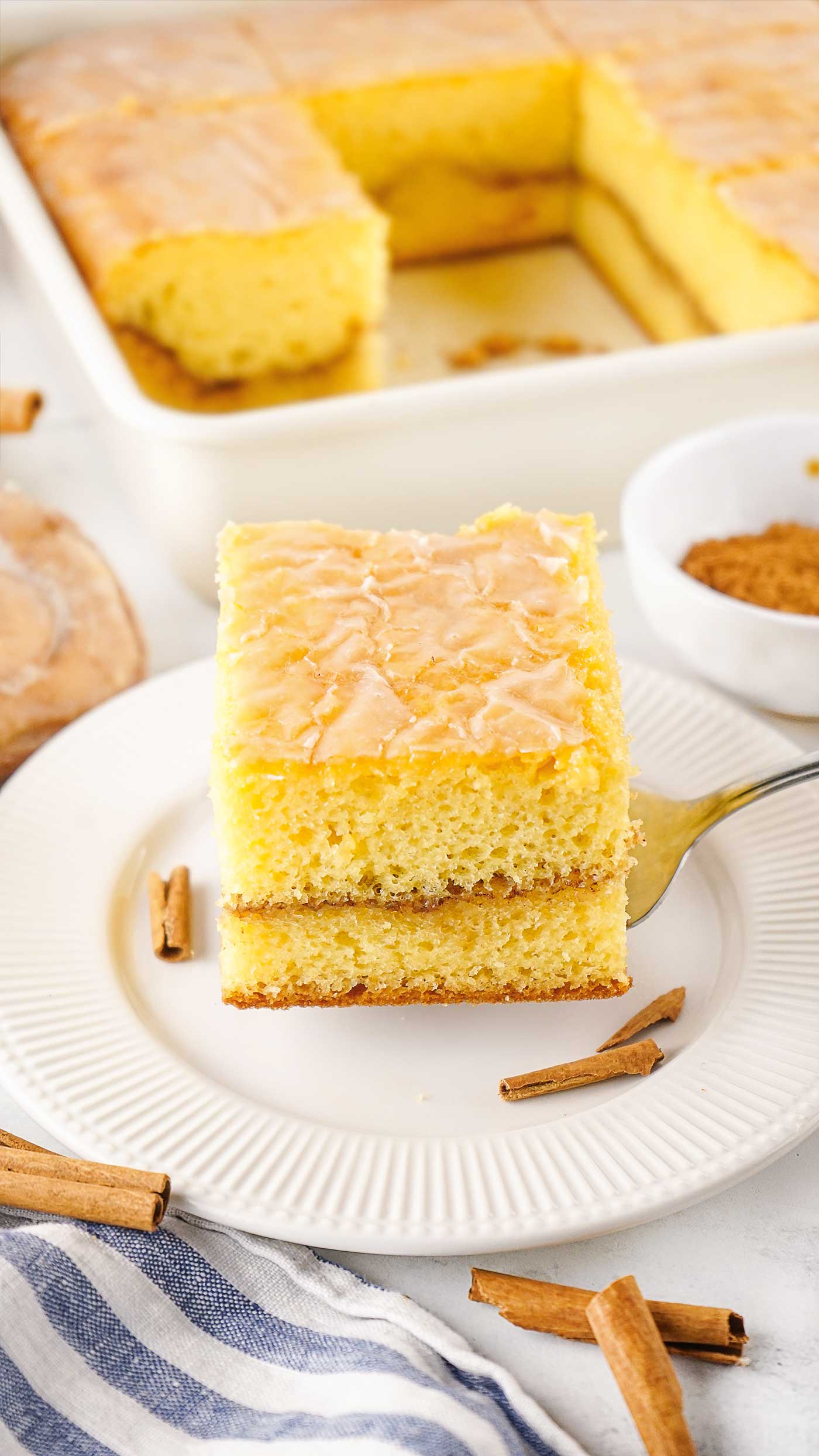 First things first, let's talk about the history of this dessert. You see, honey bun cake is like that cherished family recipe passed down through generations, where Grandma's secret ingredient is pure love. It's all about comfort, nostalgia, and the kind of sweet satisfaction that makes you want to put your feet up and savor every bite.
The origins of honey bun cake are a bit of a mystery, but it's widely recognized as a Southern favorite. Picture this: sweltering summer afternoons, front porch swings, and a slice of honey bun cake to make the heat bearable. It's perfect for a cold night by the fireplace, too.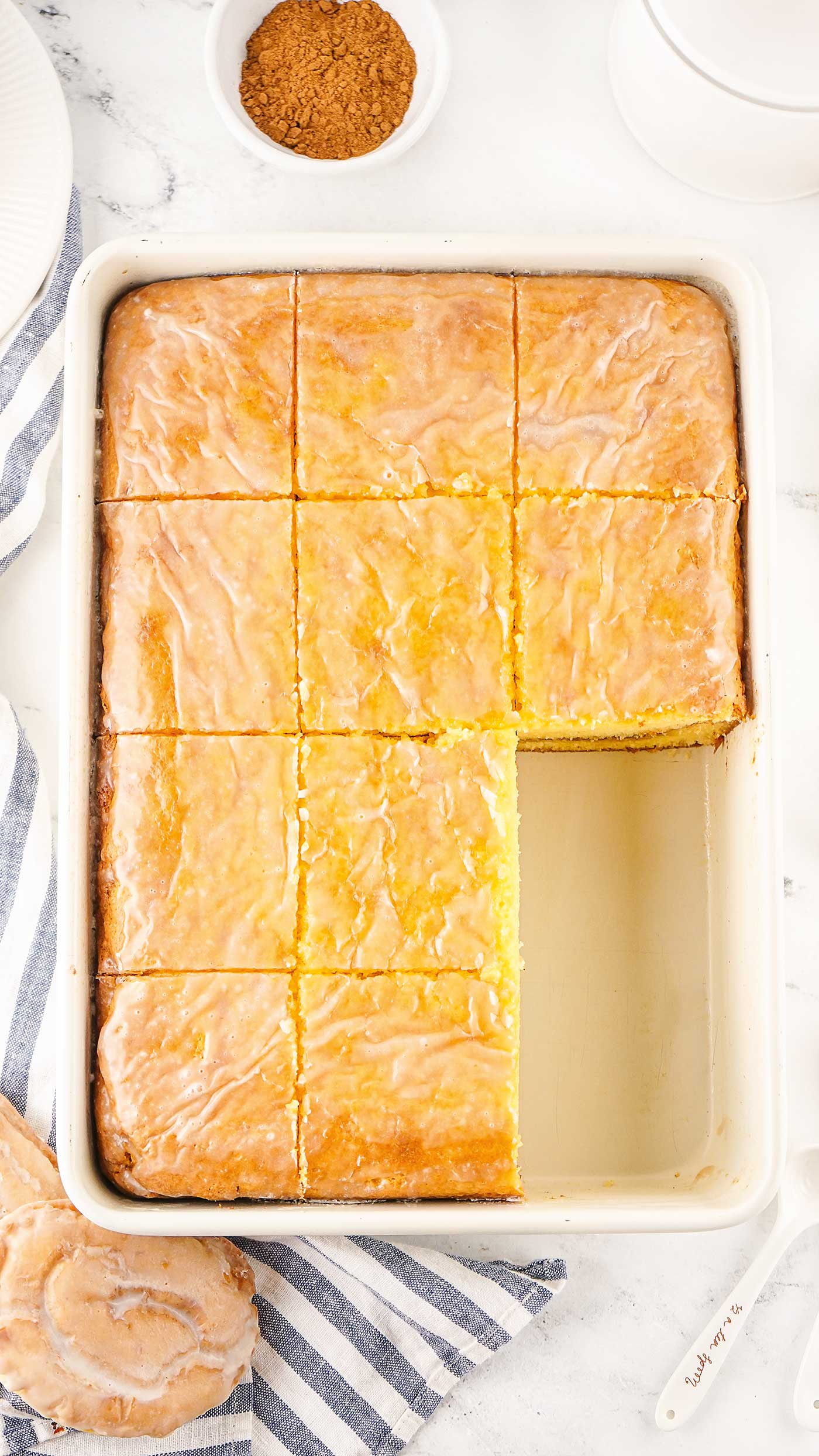 This is the kind of cake that brings folks together, whether it's at a family reunion, a potluck, or just a laid-back gathering of friends. You know you're in for a good time when you spot this golden, glaze-topped delight on the table (wink-wink).
What Makes It So Darn Delicious?
Now, let's get to the heart of the matter: what makes honey bun cake so darn delicious? All the ingredients create the layers of flavor and textures that create a symphony of yum.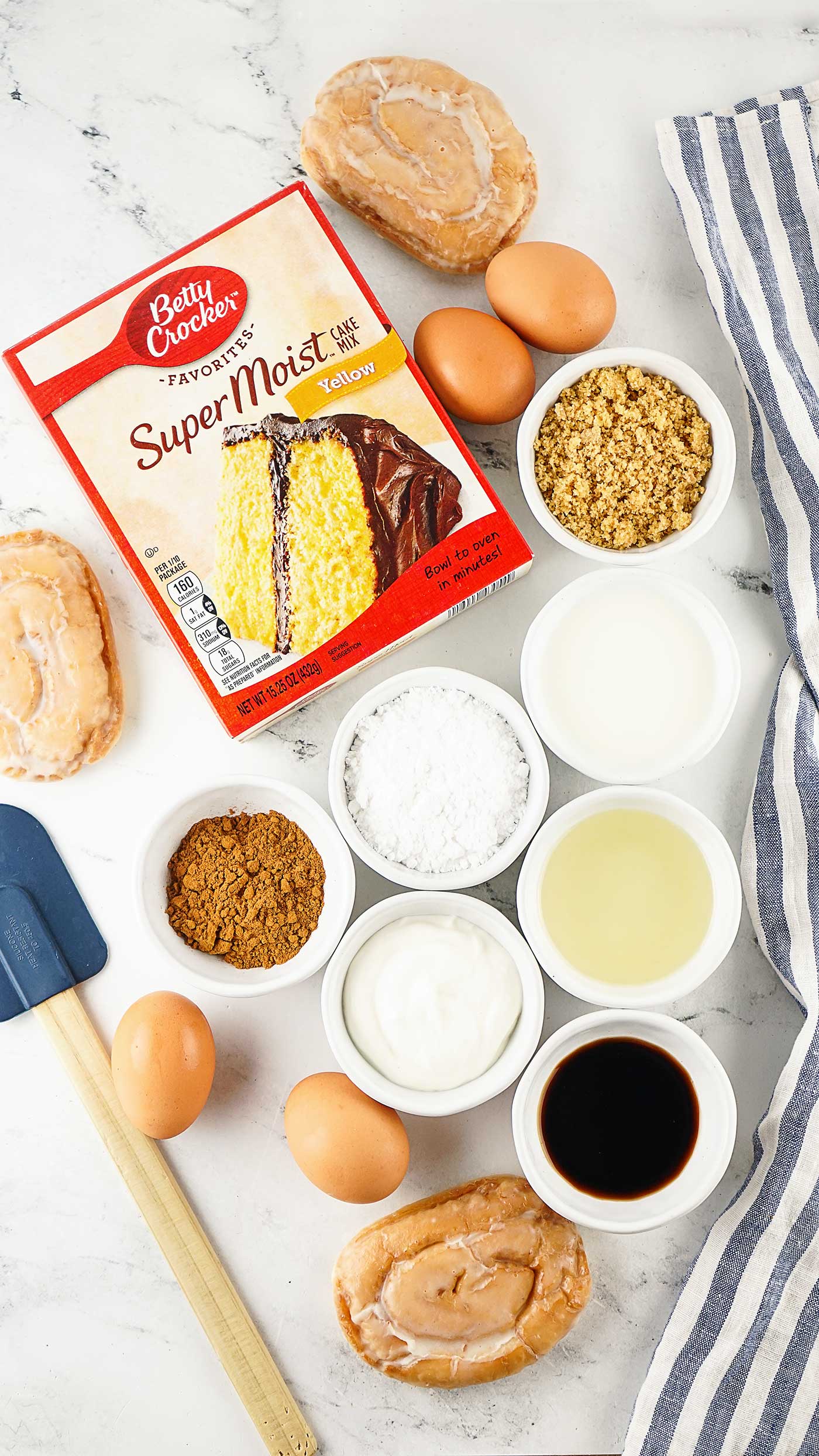 The Honey Bun Cake Base
At its core, honey bun cake is essentially a coffee cake that's been kicked up a few notches on the flavor scale. It's moist, tender, and incredibly welcoming. You can thank ingredients like sour cream and vegetable oil for that velvety texture. It's like a warm, sweet hug from your taste buds.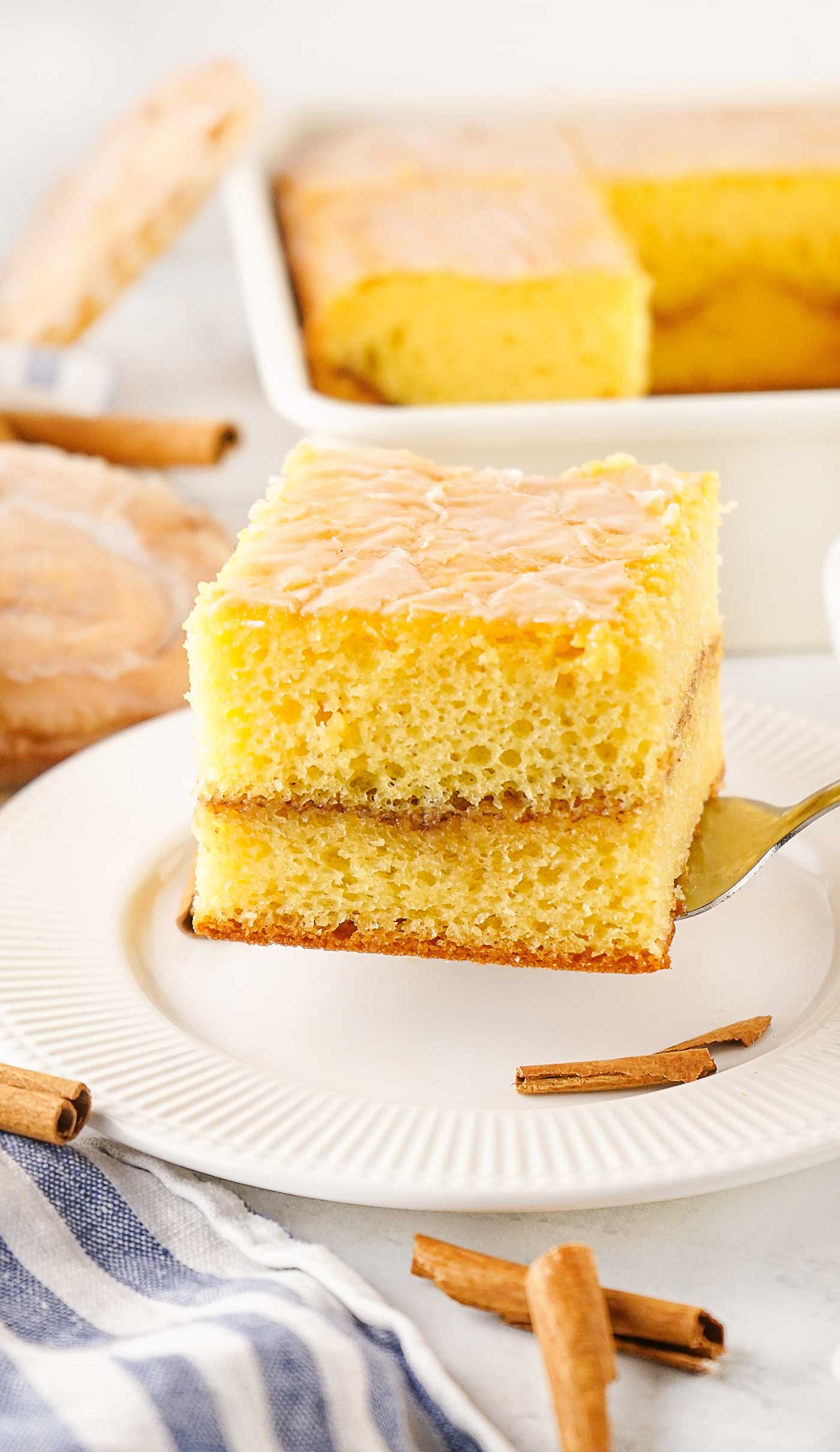 The Cinnamon Sugar Layer
But wait, there's more! The cake has a generous layer of sugar, cinnamon, and (sometimes) pecans. And we're not talking a timid sprinkle here; we're talking a tasty infusion that permeates every crumb.
As this cake bakes, your kitchen becomes a fragrant paradise of cinnamon goodness. If you're lucky, that aroma might just transport you back to cozy mornings at Grandma's house.
The Glaze That Rules
Now, here's where the magic happens. The most noteworthy part of a honey bun cake is undoubtedly the honey glaze. It's a glorious concoction of sugar, milk, and vanilla extract. It's poured over the cake while it's still warm. The result? A sweet masterpiece that oozes its way into every nook and cranny of the cake. It's like a waterfall of pure bliss.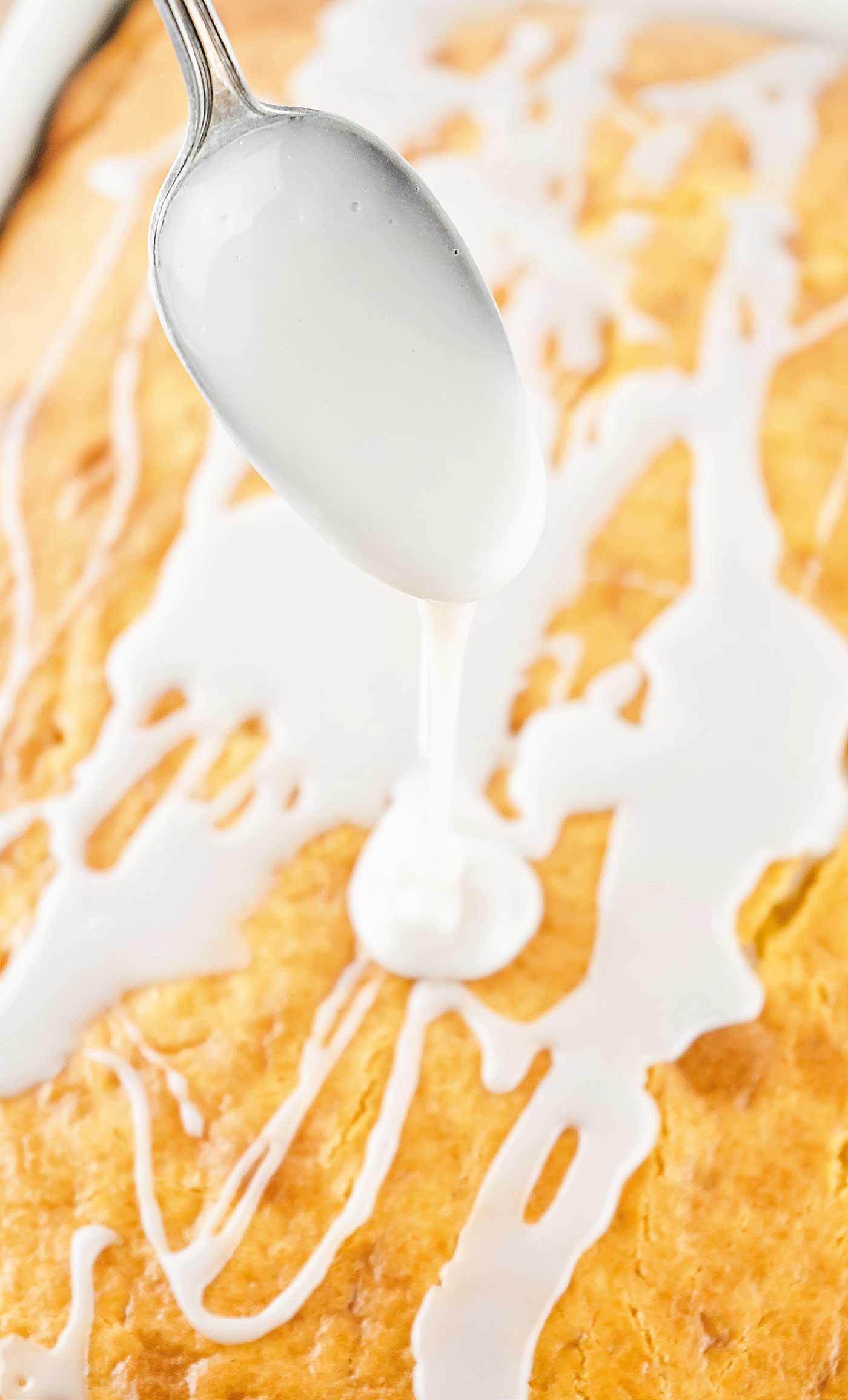 The glaze transforms this cake from a run-of-the-mill coffee cake into a dessert fit for royalty. Each bite is an adventure in contrasts: the slightly crunchy exterior meets the soft, tender crumb, all wrapped up in that heavenly glaze. It's like a sweet symphony in your mouth.
Nostalgia Served on a Plate
But honey bun cake isn't just about the ingredients; it's about the memories it stirs up. You see, this dessert has the power to whisk you away to simpler times. It's the dessert your grandma used to make when you visited, a symbol of love and warmth. It's the cake that unites generations, sparking stories and laughter around the dining table.
Think about those moments when you'd sit on the porch, basking in the sun, with a slice of honey bun cake in one hand and a glass of sweet tea in the other. It's like a sweet time machine that takes you back to cherished childhood memories.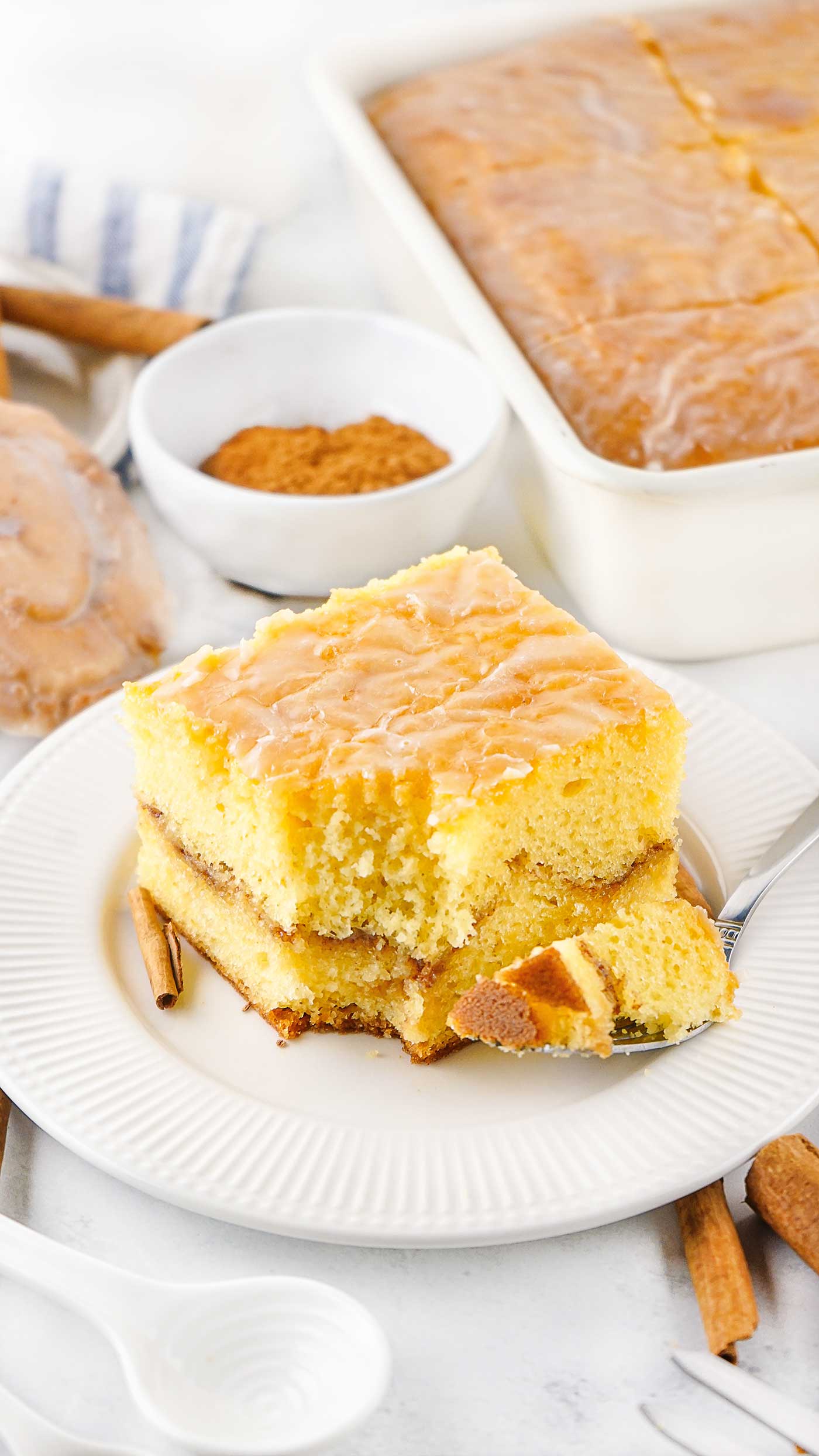 Versatility, Thy Name Is Honey Bun Cake
One of the beautiful things about honey bun cake is its versatility. It's a dessert that welcomes experimentation and personalization.
Feeling adventurous? Throw in some chopped nuts for added texture and flavor. Want to take it to the next level? How about a layer of cream cheese filling hidden in the swirls? The possibilities are only limited by your imagination.
And there are no hard and fast rules when it comes to serving. Some folks prefer it warm, fresh out of the oven, while others like it at room temperature or even straight from the fridge.
It's fantastic on its own but can also play well with a scoop of vanilla ice cream, a dollop of whipped cream, or a piping hot cup of coffee. Talk about dessert versatility!
As we wrap up our sweet journey through the world of honey bun cake, one thing's for sure: this dessert is a slice of pure happiness. It's not just a cake; it's a reminder of the simple joys in life. It's a testament to the power of nostalgia and the way food can connect us to cherished memories.
Other Delicious Cake Recipes:
Bisquick Coffee Cake
Pineapple Dump Cake
Strawberry Lemonade Poke Cake
Holiday Gift Cake Recipe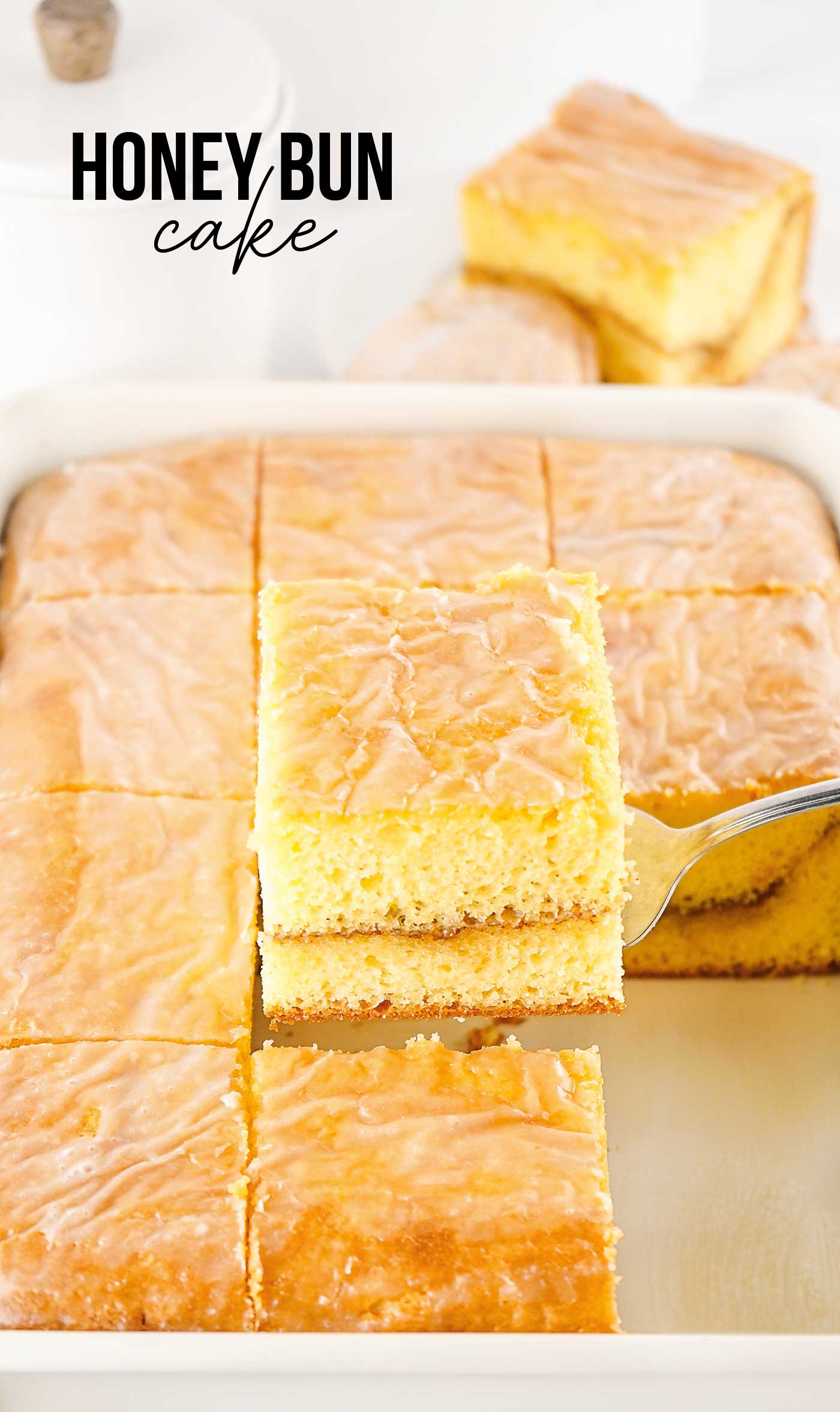 LIKE THIS CAKE RECIPE? PIN IT!
Honey Bun Cake
Honey bun cake isn't just a dessert; it's a taste of nostalgia and a comforting embrace. This cinnamon-infused coffee cake is hard to resist.
Ingredients
Instructions
Preheat the oven to 300 degrees Fahrenheit. Spray the cake pan with nonstick cooking spray and set aside.

Add all the ingredients for the first cake layer in a large mixing bowl. Using a hand mixer or stand mixer, mix until no lumps appear.

Using a paper towel, lightly dab any pooled or excess puddles of cooking spray that have settled in the bottom of the pan. Do not wipe all of it away; just dab at it.

Pour the cake mixture into the bottom and spread evenly.

In a medium mixing bowl, combine the sugar and cinnamon. Mix until fully combined.

Sprinkle the sugar mixture, evenly over the top of the cake batter. If you're using the chopped pecans, sprinkle them over the top of the sugar layer.

Very lightly (and gently) press down on the cinnamon sugar layer with your hand (use a food-safe glove, if desired). You're basically patting it into the batter below, very lightly, which evens it out nicely. DO NOT PRESS HARD.

Add all the ingredients for the second cake layer to a large mixing bowl and mix until no lumps appear.

Gently pour over the top of the sugar layer. Do not dump it all in one spot. Try to drizzle it in various spots around the cake for easier spreading.

Using a rubber spatula, slowly and gently spread the batter until it fully covers the entire top of the sugar layer and rests against every side of the pan. If you go too fast or hard, it will rip up the sugar layer.

Gently tap it on the counter and shake it lightly so the top batter levels out.

Place the cake in the oven and bake for 1 hour or until a toothpick inserted into the middle of the cake comes out clean. If you go too deep, you'll hit the sugar layer, which will definitely come back gooey, and that's a good thing. So, make sure if you see a gooey toothpick come back, it's not the sugar layer causing it. You don't want a burnt cake!

Once the cake is finished, pull it out and leave it to rest as you make the icing.

Immediately after pulling the cake from the oven, add the powdered sugar, milk, and vanilla to a small mixing bowl and stir until combined.

Pour it over the top of the hot cake. Using the back of a spoon or a rubber spatula, evenly spread the icing to cover the entire top of the cake.

Leave to cool for about 2 hours, uncovered. Do not place it in the fridge.
Notes
Serves: 12-16
It's extremely important that you check the ounces of the cake mix you're working with. Sizes have changed and may change. This recipe should work as-is, with 15.25 oz cake mixes as well.

Do not attempt to cook this cake at a higher temperature to make it cook faster. Due to the thickness of the cake, it must be baked low and slow. The fluffy, moist cake is worth it. If you bake it at a higher temperature, the sides and bottom will burn before the top can finish.
Use clear vanilla instead of regular to prevent the icing from getting a brownish tint.
If your icing seems too thick, add ½ teaspoon of whole milk at a time until it reaches the desired consistency. You don't want it to be too thin since the hot cake will thin it out once it's applied. Whole milk works best for the icing.
You can cut the cake sooner. However, just note that if the sugar mixture hasn't cooled, the cake slices might try to come apart at that section. The cake is still warm at the two-hour mark, but it won't fall apart.
A scoop of vanilla ice cream is a divine pairing with this cake.
So, next time you encounter that golden, glaze-topped beauty, take a moment to savor the sweetness. Appreciate the history, the flavors, and the feeling of contentment that it brings. And remember, honey bun cake is more than just dessert; it's a delicious slice of life itself.
Pssst. Enjoying the content? Buying me a coffee or two occasionally is a fabulous way to support all my hard work and the content I provide. Thank YOU!