This Pineapple Dump Cake consists of two ingredients with toppings being optional. It's light, fluffy and has less guilt when it comes to those sweet cravings.
If you're a regular reader around here, you'd know that dessert is my love language. Haha. Just kidding. If dessert could be a love language, it would be one of mine though — that I am certain of. Insert big cheesy grin!

Light and Fully Pumpkin Dump Cake


My sweet tooth is a very real thing. I just love dessert. While I was recently planning to work on some recipes, I started browsing through the recipe box that I got at one of my bridal showers over 10 years ago. It's full of recipes from friends and family.
I tried a lot (if not most) of these recipes in our first year of marriage. Some of the recipes became favorites and a few still lie in wait, hoping to get tried one day. There are now a lot of recipes in that box as I've added several more over the years.
It was a thoughtful gift that I will always hold close to my heart. While perusing through the recipes, I happened to stumble across this Pineapple Dump Cake recipe that my mom had written for me. I honestly didn't recall making this one before, nor did I remember my mom making it.
However, I did decide to give it a try! And guess what? It didn't disappoint.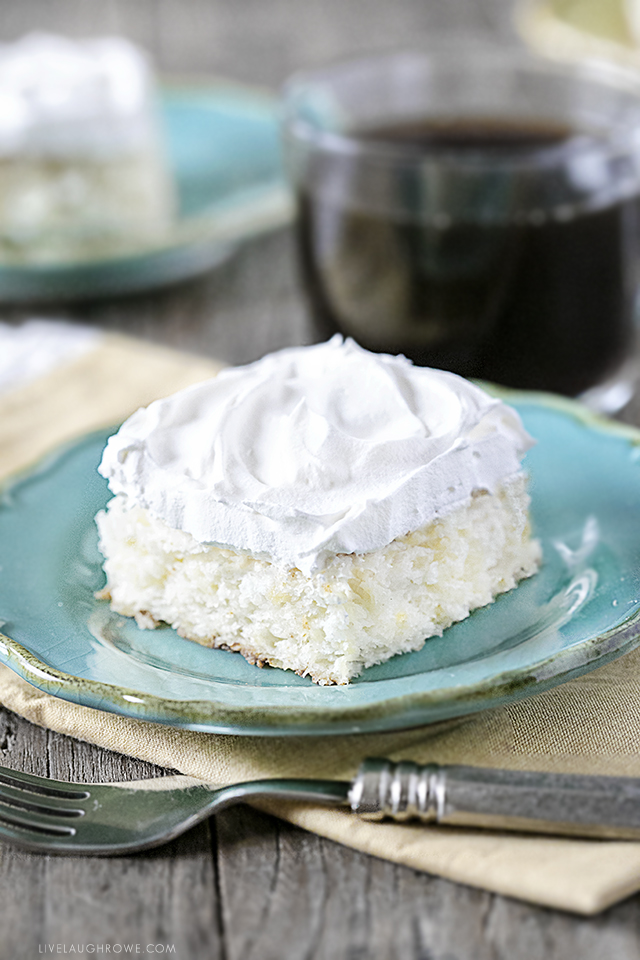 This isn't the typical dump cake, being they're usually similar to a cobbler. Even so, I didn't want to give it a new name… and kept it as Pumpkin Dump Cake.
With only a couple of ingredients, it sounded easy enough (and yummy). Served with afternoon tea or after dinner with a cup of coffee, this is a perfect sweet treat.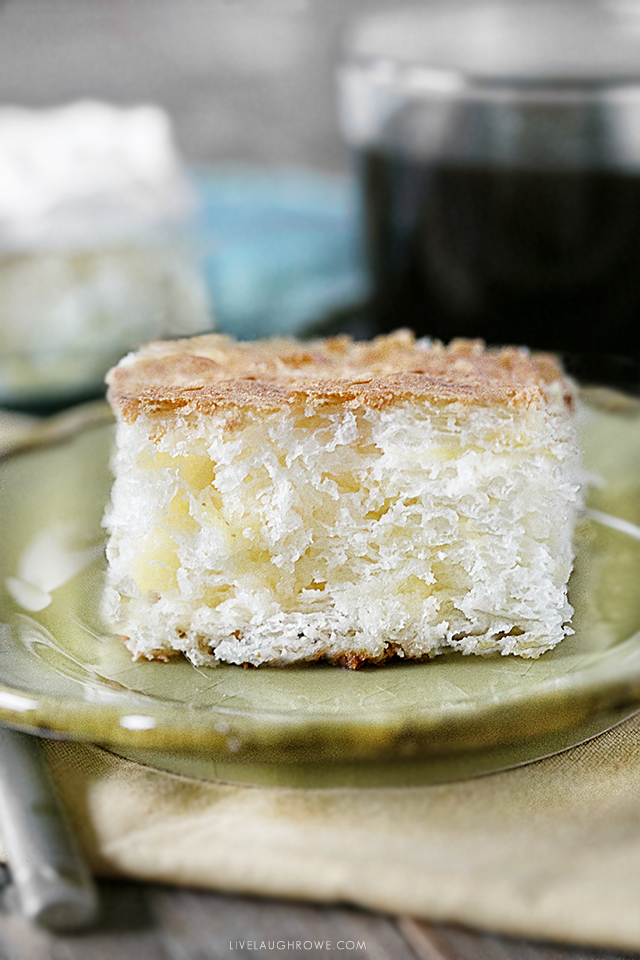 Serve warm without cool whip topping (the less attractive option) or allow for the Pineapple Dump Cake to chill and use cool whip for frosting. Either way, you won't be disappointed!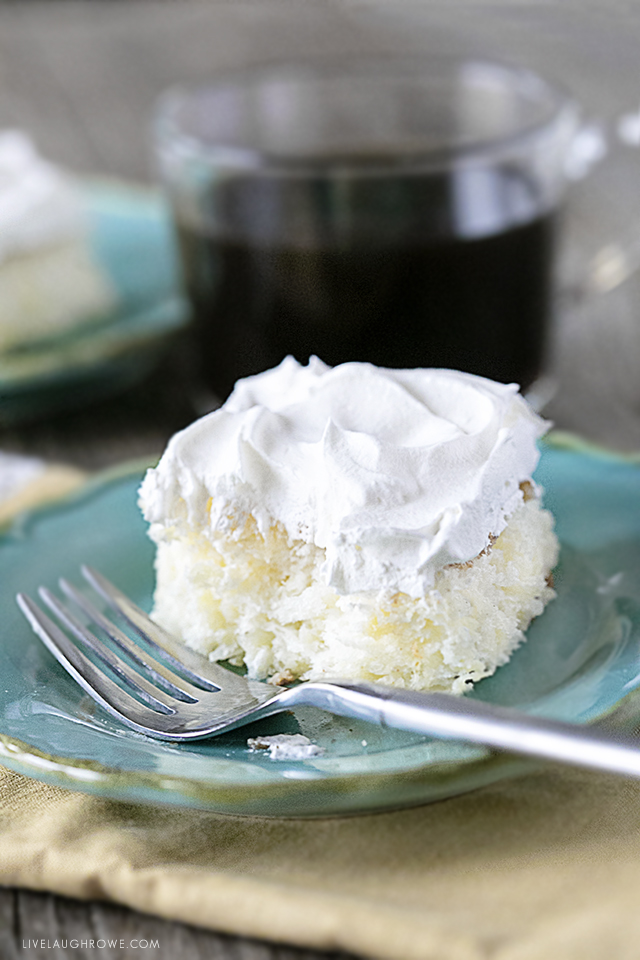 If I had some extra fresh pineapple, I think I would have added them to the dish as well. Mmmm. I love fresh pineapple. How about you? I think strawberries would be another delicious option for a topping as well.
Pineapple Dump Cake
Ingredients
1

box

Angel Food Cake Mix, Fat Free (add water only mix)

1

large can Crushed Pineapple (in it's own juice)

1

tub Lite Cool Whip, optional
Instructions
Mix cake mix and pineapple in large bowl with spoon or mixer until fluffy.

Pour cake mix into ungreased 9x13 pan.

Bake at 350º for 35 to 40 minutes (or until golden brown and cracked on top).

Allow to cool. Add cool whip for topping, optional.
Other delicious Dump Cakes you might want to try:
Pumpkin Dump Cake
Peach Dump Cake

Be sure to visit with me here too:
Facebook | Instagram | Pinterest | Twitter | Google+