Hi friends! Happy Saturday from Rogersville, MO. I hope to hit the Farmers Market this morning for some of my favorite goat cheese and fresh produce.
The rest of the day is 100% filled with white space — I'm going to wing it! Yes, and Amen! How about you?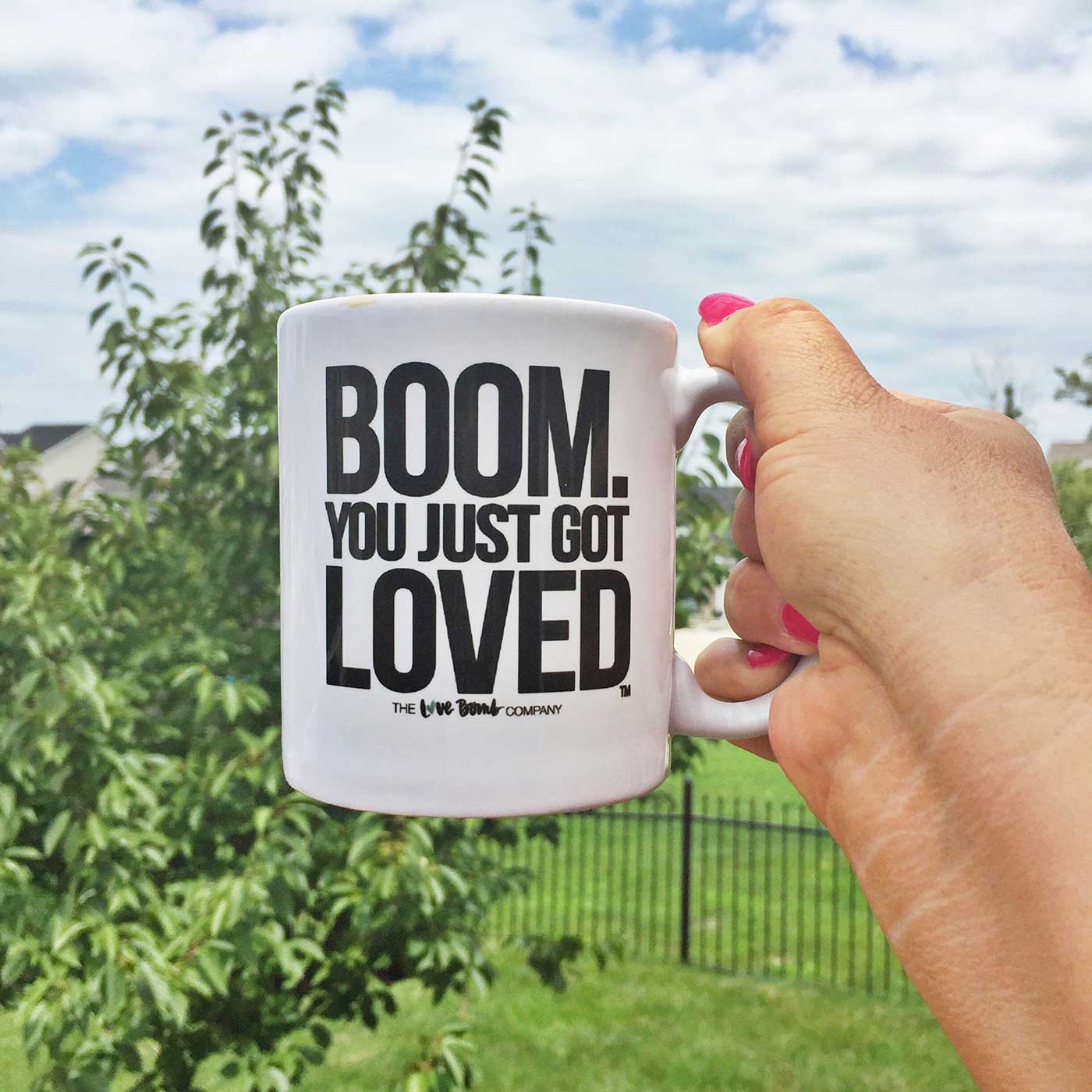 This photo is a throwback to 2016. I loved this mug… and the message it spread. Unfortunately, the company has since closed down.
Miscellany:
1. Titan Submersible. WOW! As I'm sure all of you know, this story dominated the news most of the week. On Thursday afternoon, a press meeting announced that the debris found allowed officials to conclude that passengers and crew were deceased—such a horrific and unfortunate accident.
Steve and I talked about this off and on throughout the week, contemplating whether such a significant investment in adventure and exploration was worth the possibility of this outcome.
For me, the answer was a hard no. You could give me a million dollars to do it, and I'd still say nope.
What do you think? Would you do it?
2. Nash is finally and fully healed. PRAISE THE LORD! He's back to being the excitable little pup he's meant to be. Haha.
We resumed playdates and headed to Bark Yard to do a little playing with his cousin Max this past week. After about an hour, they were tuckered out! Winning.
Next week, he'll get to go back to Doggy Daycare a couple of days too. Did someone say spoiled? He definitely is.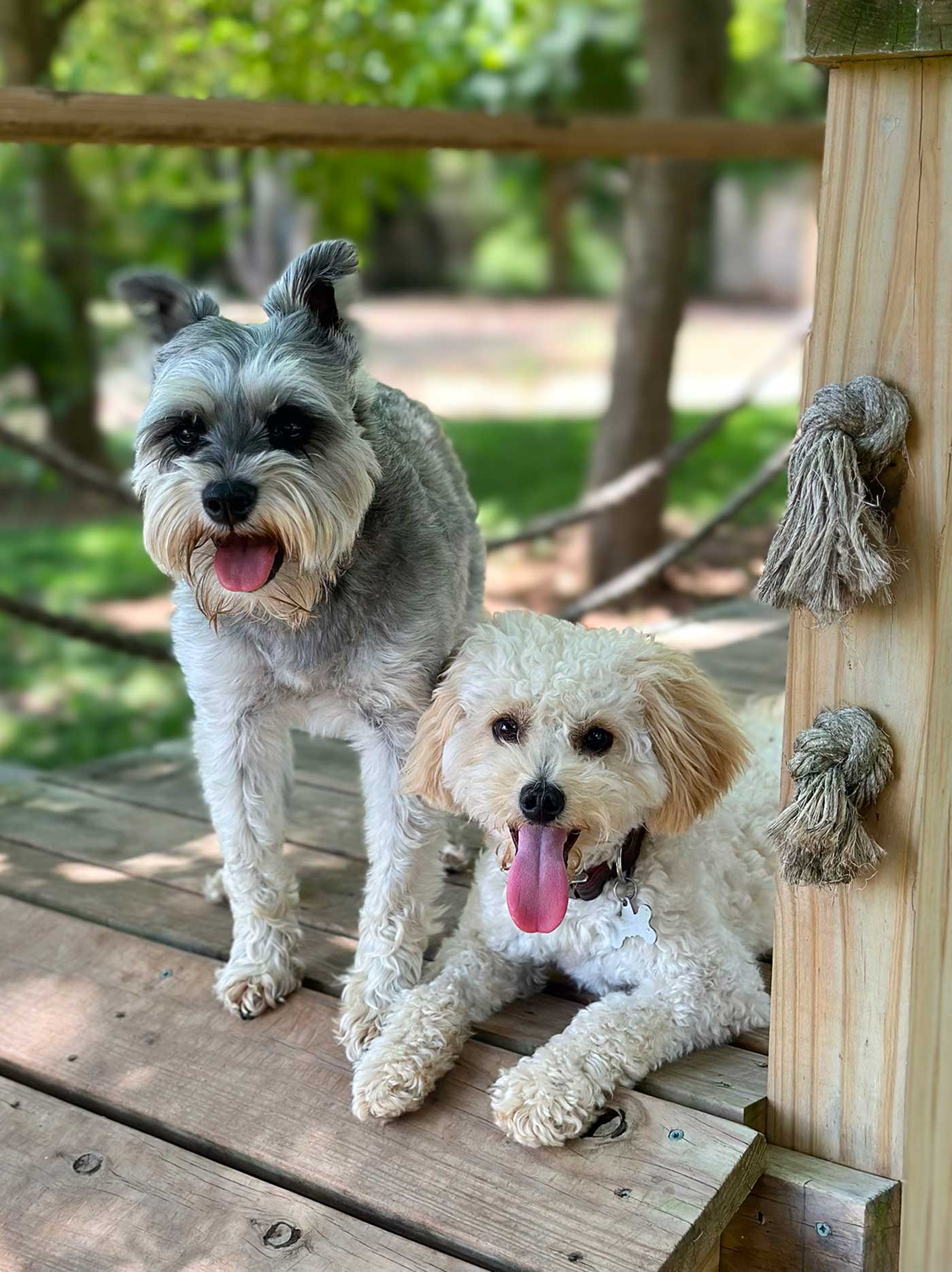 3. One of my current obsessions is the Sonic Peach Slushie. It's not too sweet and 100% refreshing on a hot and steamy day like we've been experiencing around these parts.
I always order ahead on the app and get them 1/2 off. I HIGHLY encourage you to give it a try! There are a gazillion other flavors, but I landed on the peach as my favorite. 😋
4. Let's talk about shows. As you know, I'm a bit of a TV buff.
I started watching Jury Duty on Prime Video this week and enjoyed several hardy chuckles. It's a comedy, and the premise of the show is a little non-traditional. If you're a Prime subscriber and need to laugh, check it out.
Gordon Ramsay's Food Stars. It reminds me of The Apprentice, except it involves culinary entrepreneurs. I enjoy watching the challenges and eliminations. If you're a cable or Hulu subscriber, give it a looksy. I'd love to hear what you think.
Master Chef: United Tastes of America. A gal from Springfield, MO, made the cut. Woo-Hoo! I love how they have 4 or 5 contestants from each region of the United States. Go Midwest!
Project Runway is back too! That has always been a favorite of mine. I'm fascinated by the creative and innovative minds behind each designer. This season brought back previous contestants, so it's been fun to see what they're doing now, how they've evolved, etc.
5. I tried starting a day without coffee once — my court date is pending. 😂😂
It's a joke, of course. My sister sent this to me in a meme this week. I thought it was pretty funny. Morning coffee is a necessity for me. How about you?
6. LTK. Do any of you follow influencers on LTK? If so, I hope to start using that platform to share outfits, jewelry, home products, favorite things, etc. If you're already using the platform — I'd love for you to follow me! ❤️
If you're new to the platform — I'd highly recommend downloading the app.
7. A friend that I follow on Instagram shared a screenshot from Case Kenny @thecasekenny that said:
"idk who needs to hear this, but you get back exactly 0% of the time you waste trying to be normal.
Make the joke, do the "dice thing," say hit to all the dogs you want, be a hot mess, triple-text that person, and eat cereal for dinner.
Being weird and real makes your soul happy."
AMEN, AMEN, AMEN! You know what? I am a hot mess 99% of the time, I eat cereal for dinner more times than I'd like to admit, and I say hi to alllllll the dogs allllll the time.
Sometimes the things that make us happy are exactly what we need to be doing, even if it's weird or not normal.
9. SHRINKY DINKS! I ordered these recently and hope to have some crafty fun with a couple of youngsters in the next week or two. Worst case scenario, I'll be doing them alone. Haha.
I love Shrinky Dinks; this will be a blast from the past! Shrinky Dinks for the win.
Pssst. Enjoying the content? Buying me a coffee or two occasionally is a fabulous way to support all my hard work and the content I provide. Thank YOU!

Around the Web:
These Biker Shorts. Soft as butter, friends!
This Black Metal Plant Stand.
This Wicker Egg Chair. ⭐️⭐️⭐️⭐️
These Linen Sheets. Yes, please!
This Handy Little Label Maker.
These Darling Fabric Gift Tags.
This Whimsical DIY Summer Flower Garland.
This Summer Pie Recipe.
These Neopolitan Pops.
These Strawberry Banana Frozen Yogurt Bars.
This Crescent Roll Breakfast Casserole.