How about a super easy craft that even the crafty-challenged could do? A couple of years ago I bought a set of tags from Raising Up Rubies. Soon thereafter I decided to start making them and I've been using them ever since! I make these for everyday use, Christmas — and Valentine's Day (of course). I thought I would share these fabric gift tags with all of you!
Be sure to sign up for my email to get
new recipes and creative ideas
sent right to your inbox!

DIY Fabric Gift Tags
Supplies:
Manila Tags (mine are sized at 4-3/4 x 2-3/8)
Fabric Scraps
Pinking Shears
Hemp Cord
To/From Tags
Sewing Machine, optional
This is easy enough that I don't have detailed pictures; however, I think the pictures give you a general idea of how they come together. Once you've gathered all of your supplies, you're ready to get started.
Step One: Cut your fabric using your pinking shears. Of course, you can use any scissors, I just love the extra fun it adds to the fabric (and it prevents fraying overload).
Step Two: Attach your fabric to your manila tag. If you have a sewing machine, this will take you all of 5 minutes. If not, feel free to stitch by hand. It might take a few minutes longer but will look just as cute.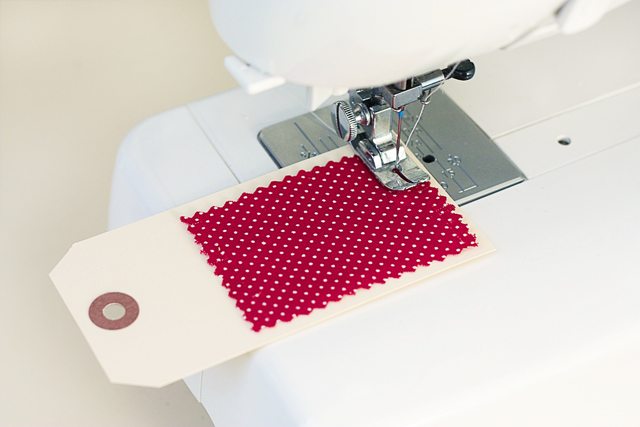 Step Three: Apply To/From Tags and Hemp Twine for attaching to gift.
And that's it! Seriously, think of all the ways you could use fabric on these — get creative because the possibilities are endless. I'm hoping this got your creative juices flowing.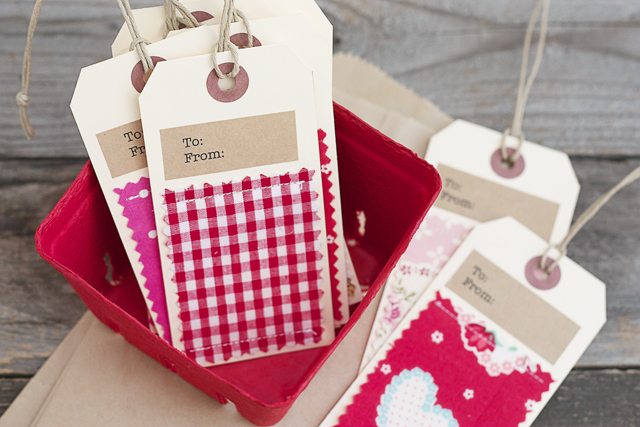 They pair perfectly with kraft bags or kraft wrapping paper too!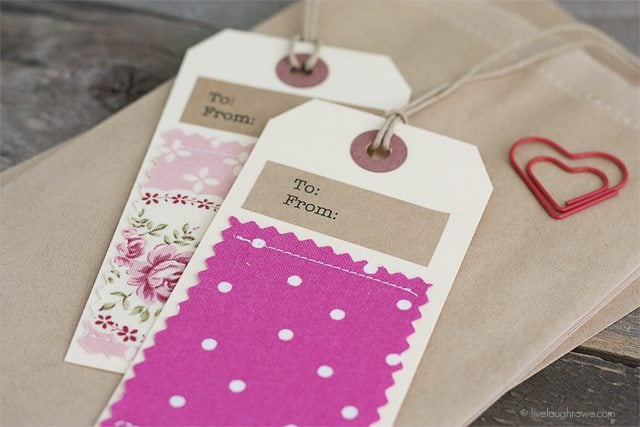 Below are a few I've made for Christmas.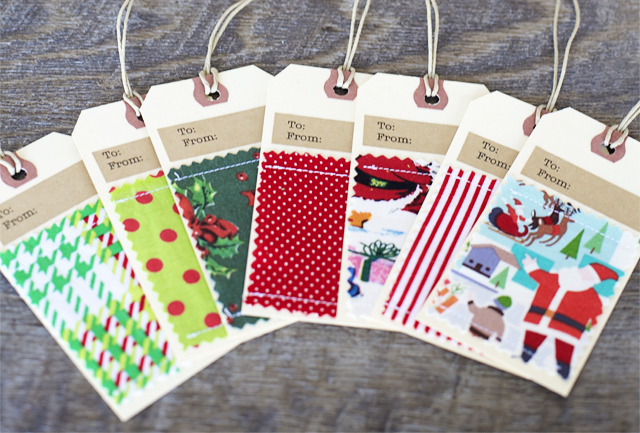 Happy creating, friends!
Hugs all around.

Be sure to visit with me here too:
Facebook | Instagram | Pinterest | Twitter | Google+