Hello friend! I missed catching up last week… but I'm super excited to be back in the saddle today. Are you ready?!?!
Do you know what my favorite flower is? The daisy. Kathleen Kelly in You've Got Mail said it perfectly:
"I love daisies. They're so friendly. Don't you think daisies are the friendliest flower?"
That also happens to be one of my favorite movies of all time! 🥰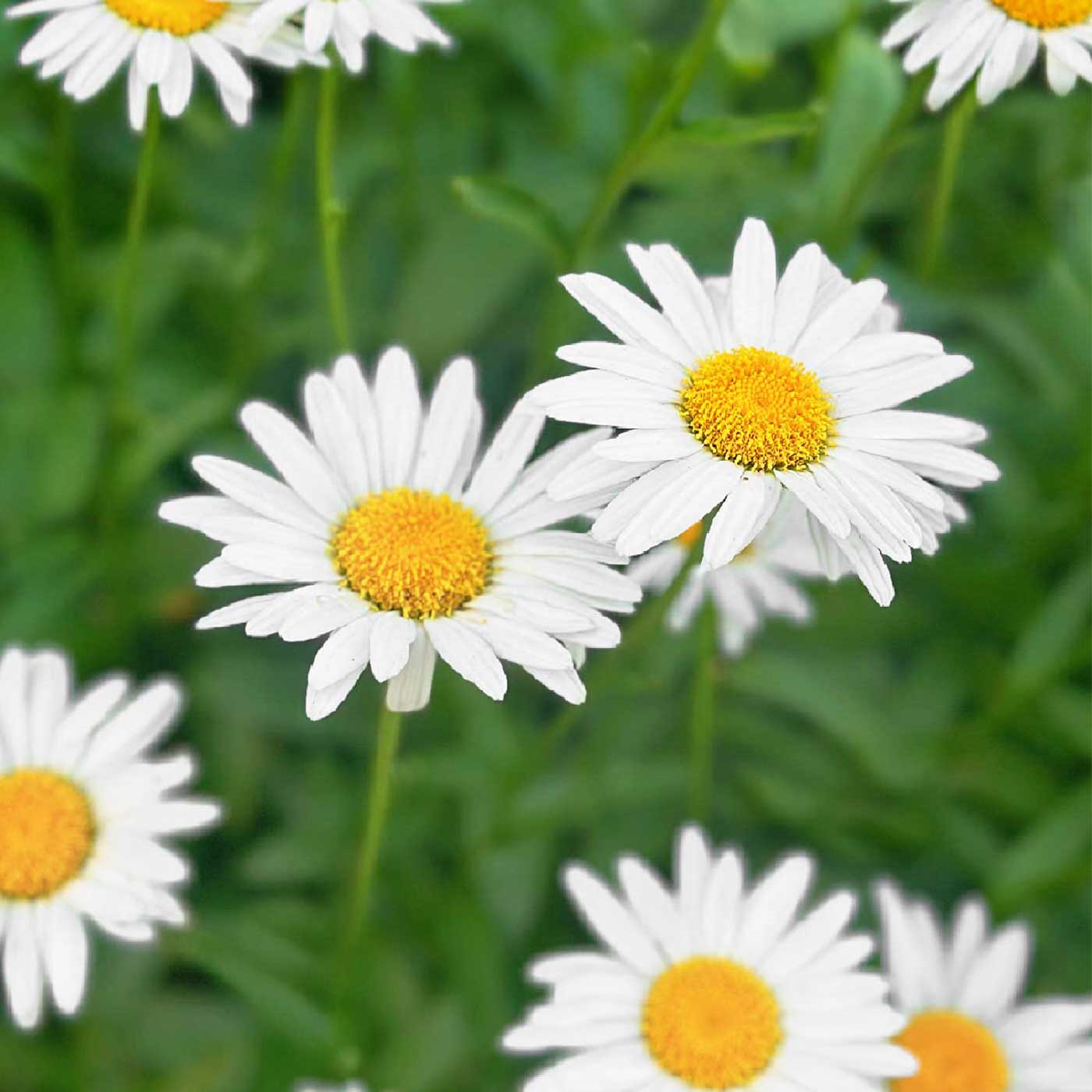 A couple of years ago, my parents planted some daisies. Every summer, they bloom so beautifully and make me smile. My mom always asks if I want to cut some stems off.
Ummm, yes, please!
The picture above is from their daisy plant. I took it with my iPhone in Portrait Mode. So many happy blooms! I imagine little smiley faces.
Miscellany:
1. The week of 6/25, Steve was out of town. I put Nash in doggy daycare on three different occasions, did a lot of online shopping, went out for dinner with the family, gave our guest bathroom a little makeover, watched a couple of movies, and the list goes on.
I had to stay busy. I'm not a fan of being home alone for extended periods of time. My sister came over for a couple of nights — but it was Nash and me the rest of the time.
I couldn't be happier to report that we survived (phew) — and Steve arrived home safe and sound. 🙌🏻
2. Movies. If you're a Netflix subscriber and enjoy action movies like Mission Impossible, you might want to check out Extraction and Extraction 2.
Oh my goodness — so good. 😱
And speaking of Mission Impossible, there's a new one releasing on July 12th. Who is going to see it? With our Walmart+ membership, we'll see it on the 9th!
We rarely go to the movies, so I'm super excited. I'm coming for you, movie theatre popcorn. 📽️🍿
3. Patriotic Celebrations. July 4th may be a national holiday, but it also happens to be my Canadian husband's birthday. Therefore, each year, we double up on the celebrations.
Isn't he a cutie!?! Looks pretty good for 56 too.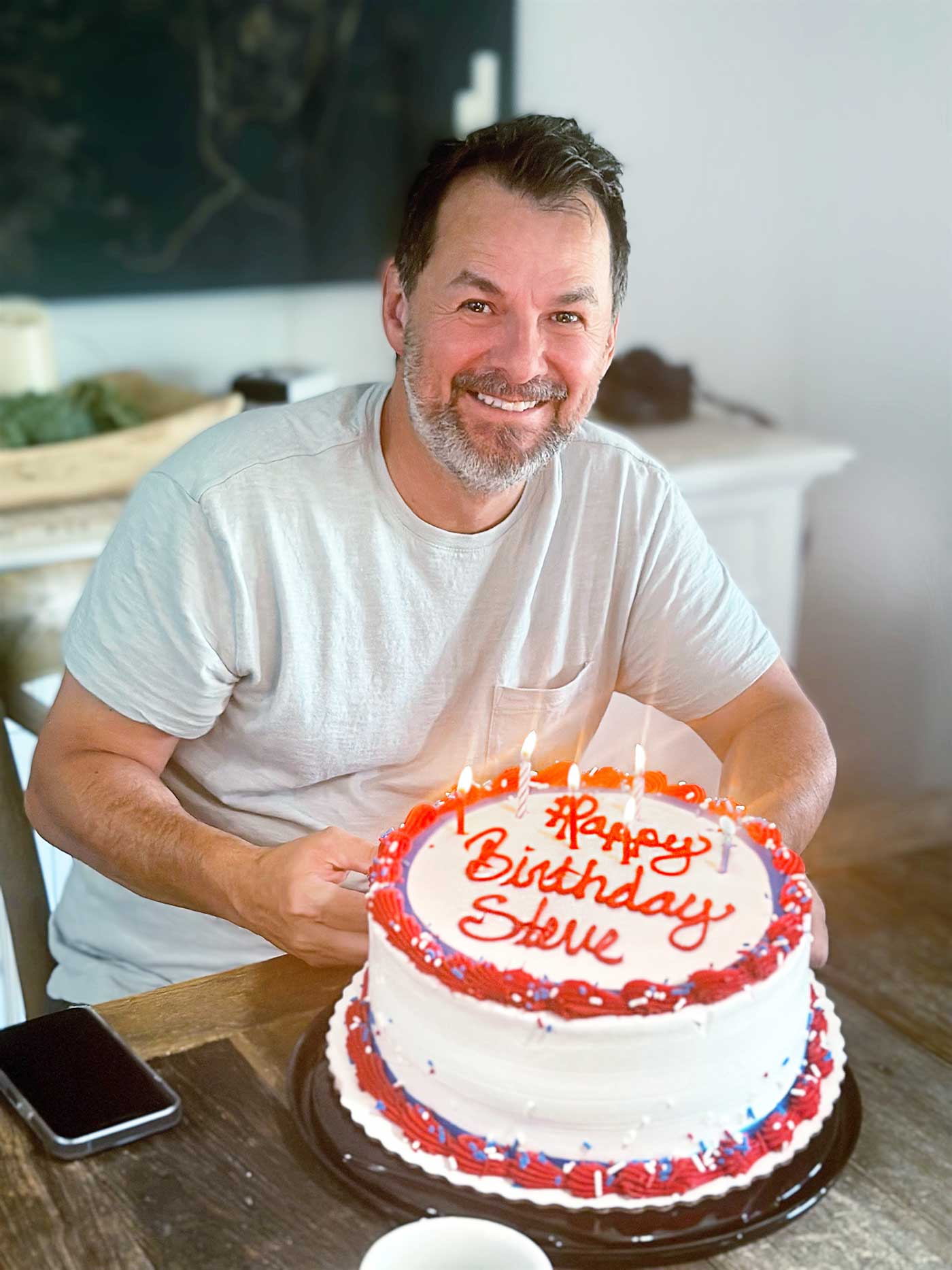 We had quite the spread of food — hamburgers, brats, hot dogs and sauerkraut, potato salad, macaroni salad, corn on the cob, potato chips, watermelon, cake, and ice cream.
4. Solicitors. Do solicitors drive you crazy? Home security systems, lawn care, bug sprays, etc. I'm not a fan — especially the ones who don't take no for an answer. We've had a lame NO SOLICITING sign taped to our front door for the longest time; however, if the door was open — you couldn't see that sign.
So, I turned to Etsy and ordered a decal for our storm door that says:
hello
please no soliciting
I was excited to get this on the door. It's much better than the boring/generic silver one we had. Haha.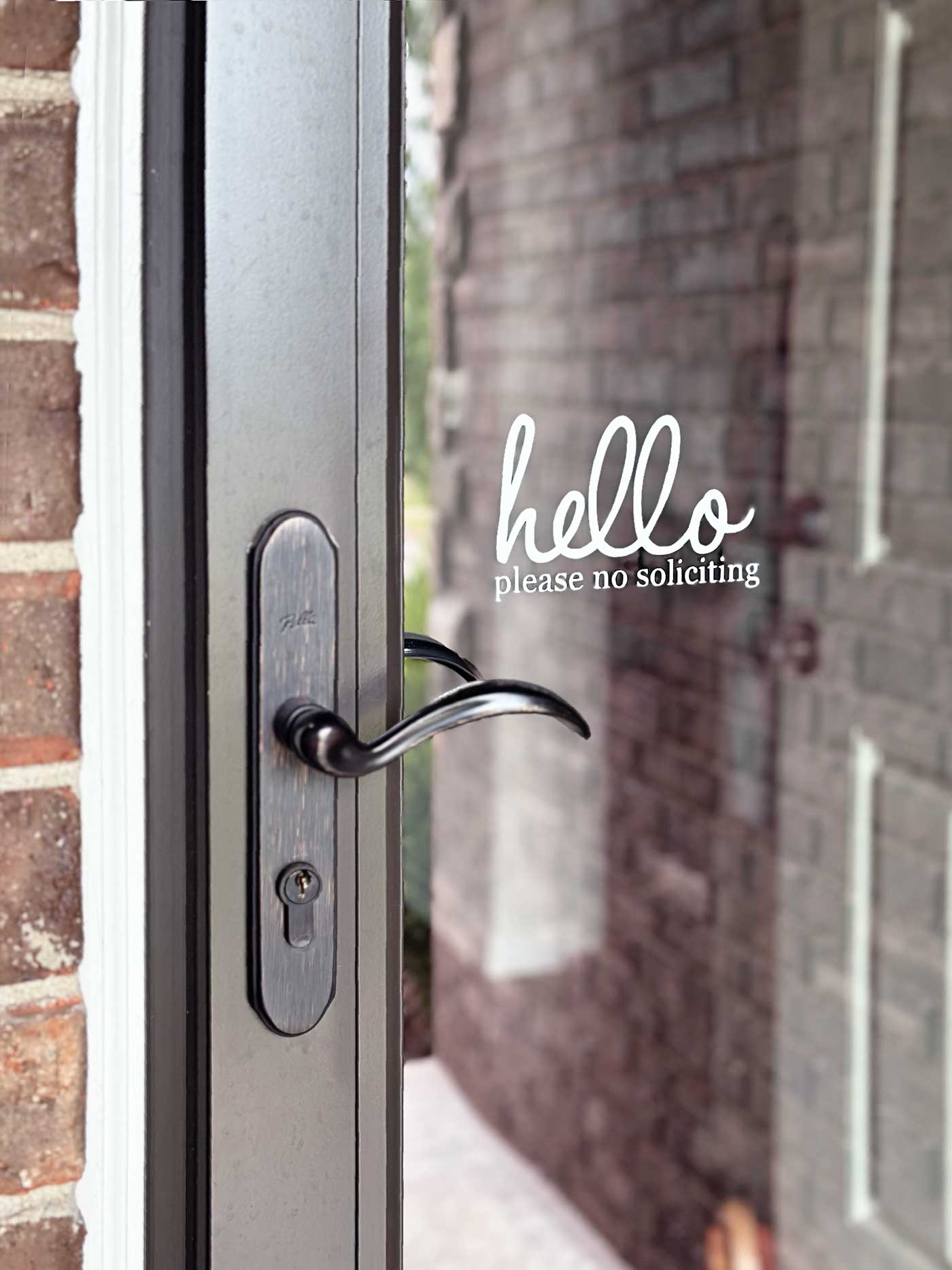 There are a lot of great no-soliciting decal options to browse through. This is a great smaller option for a door, and I love this floral option too.
5. Junk Drawer. When I did the reader survey (or around that time), someone mentioned a post on organizing a junk drawer. STAY TUNED!!
6. Checkered Print. Please don't ask me why, but I've been seeing a lot of the checkered print around social media, and I'm obsessed with it.
It seems popular in different colors, but I'm leaning toward black and white and beige and white. Shein had a TON of checkered products. I may or may not have bought a headband, hair clip, and a bow tie for Nash. 🤭
What do you think about checkered prints? Ya,y or Nay?
Pssst. Enjoying the content? Buying me a coffee or two occasionally is a fabulous way to support all my hard work and the content I provide. Thank YOU!

Around the Web:
This GENIUS drawer organizer for food bags!
This darling "Hello" doormat.
This graphic t-shirt.
These linen blend tank tops. ❤️
This Acid Washed Midi Dress (I purchased the XL).
This Tie-Shoulder Midi Dress (cute and affordable).
These S'more Recipes.
These Caramel Macchiato Popsicles.
This Parts of a Plant Printable Booklet for Kids.
These Screen-Free Activities for Adults.
How many close friends do most people have?