Friends, today I'm excited to share a printable reminder with some words of encouragement with you! Maybe you feel a little defeated or discouraged today. I'm certain we've all been there a time or two.
Sometimes we just need to be told that we're wonderful, strong, brave and the list goes on. It's usually when the hours feel like days, the days feel like weeks and weeks feel like months, etc.
How many times have we come out of those battles (whether they're big or small) feeling defeated? The good Lord knows I have.
Words of Encouragement Printable


A couple of weeks ago I visited Silver Dollar City with my parents and my brother. While walking through the park with my mom, we passed an area where the fence was lined with beautiful hydrangeas.
Friends, they smelled amazing too! Without hesitation, I stopped to take a few photos and inhaled the magnificent smell. At that moment I wished I had my DSLR camera with me, but my iPhone would have to do.
So the following weekend, as I was preparing my weekly newsletter, I decided to add some words of encouragement (aka a quote) to the photo I snapped and used it in my newsletter. If you know me personally or have been a reader for awhile, then you might know that I love quotes. And with that love comes the appreciation of sharing them with others too.
While perusing Pinterest, I stumbled across this quote/reminder:
You are amazing and
strong and brave and wonderful.
REMEMBER THAT TODAY!
I'm not sure why, but those words really jumped off the screen and tugged at my heart. This was inspiring and uplifting, exactly what I wanted.
After sending out that newsletter, a reader replied asking if I would offer it as a printable here on the blog. A reader was blessed and encouraged, so I was happy to oblige.
Would you believe that I recently received a couple of texts with the statement, "you're wonderful" in them? Of course I chuckled (and probably rolled my eyes out of embarrassment). BUT guess what? It really did make me feel all warm and fuzzy inside.
Those texts reminded me that we all need to give AND get some words of encouragement every now and then. Let's bless people randomly, and intentionally, by telling them they're wonderful, strong, amazing and more. How much do you wanna bet that you'll bless yourself along the way too? Yep. High five, friend!
"Be an encourager, the world
has enough critics already."
Below you'll find two sizes for you to choose from: a 5×7 and an 8×10. These would be great to share with a friend, add to some snail mail or leave on a co-workers desk in secret (shhhh). Bless and be blessed!!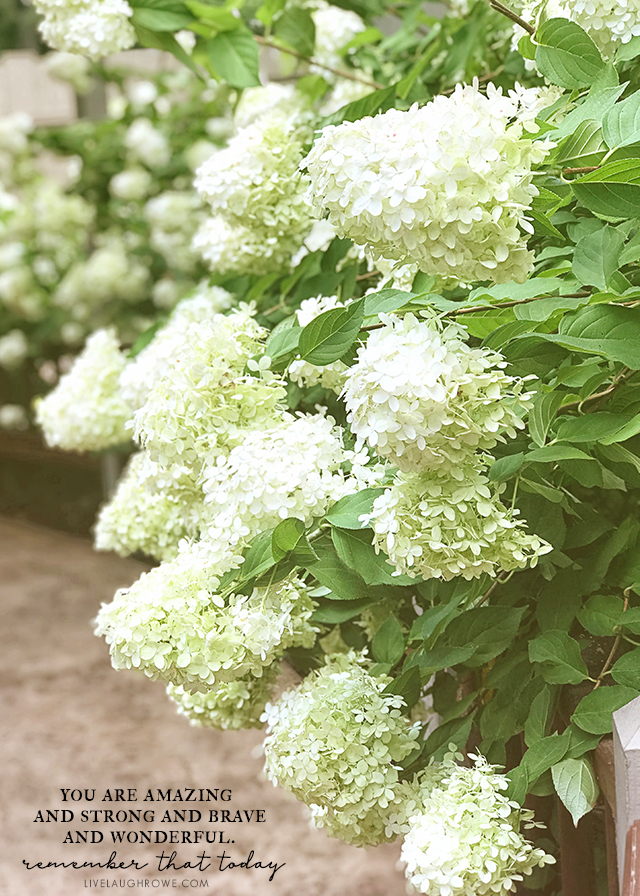 Please Note: All printables and downloads designed by Live Laugh Rowe are for PERSONAL USE ONLY. Please do not alter the file or claim it as your own. The resale of electronic files and printed versions are prohibited.
DOWNLOAD OR PRINT: You Are Brave 5×7
DOWNLOAD OR PRINT: You Are Brave 8×10
*PLEASE NOTE: I share all of my printables in PDF format; however, since this is a photograph — if you're interested in printing these from a JPEG format, please do so here: You Are Brave JPEGs (for personal use only).
Other printable quotes to check out:
Printable Quotes for Teachers
Daniel 3:18
Thankful Printable
Black and White Sailboat Printables
Call It a Clan Printable
Tomorrow | 365 Day Book

Be sure to visit with me here too:
Facebook | Instagram | Pinterest | Twitter | Google+