Happy hellos from a very cold (brrr) and sunny day!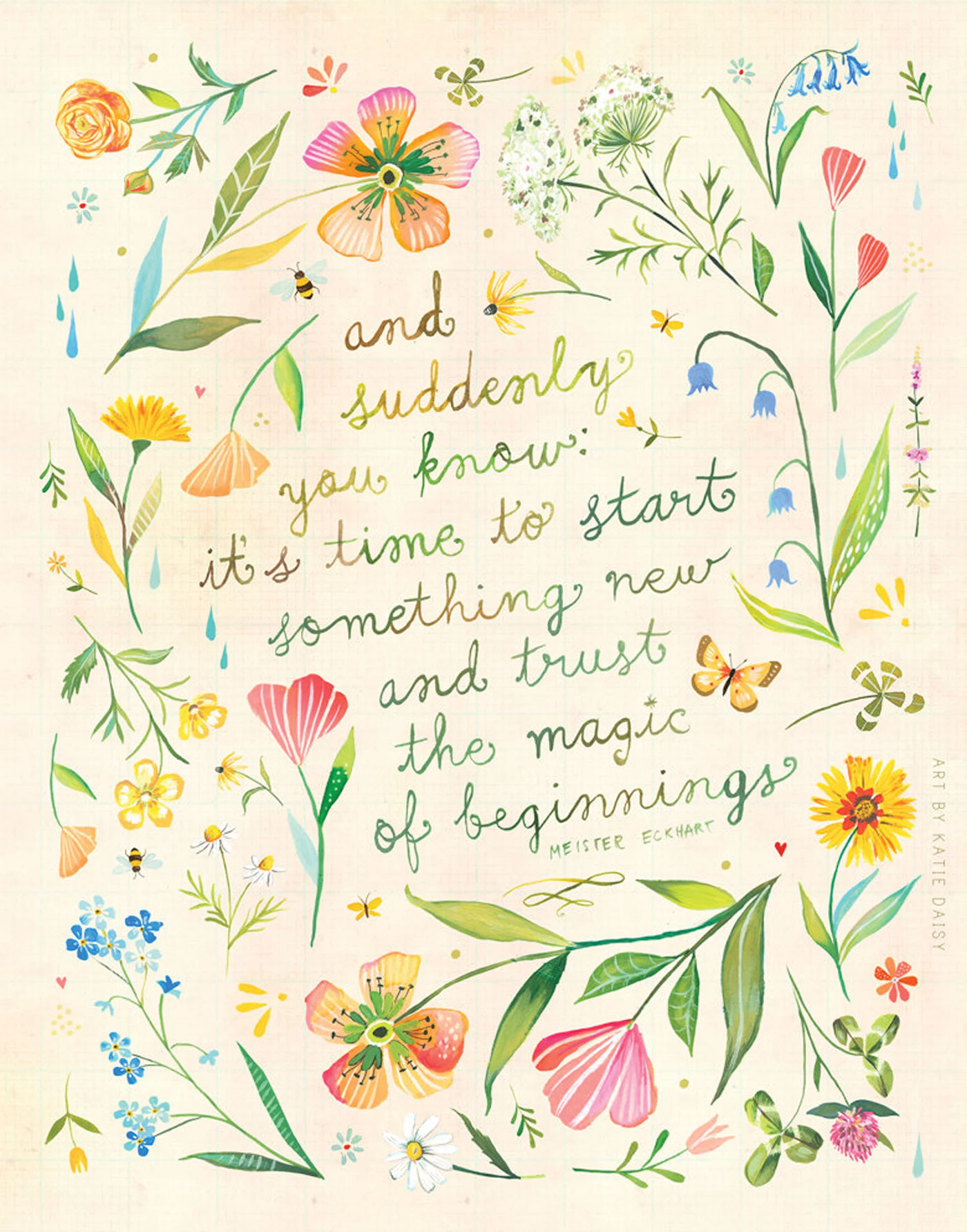 Miscellany:
1. Nash. Let's start with our cutie patootie. He's officially leaving us this afternoon for a board and train program. He'll be gone for 4-5 weeks, and as you can imagine, I'm soooo worried. We better get updates, haha. I'm sure going to miss the little stinker.
So, this past Thursday, he got to have a fun 1/2 day at puppy daycare followed with a groom. He's ready to go, and I'm sure this is much harder on us than it will ever be on him.
2. I'm So Blessed. While running around town, I always have our local Christian radio station playing (88.3 The Wind). While I've heard this song a gazillion times before, I really took the time to listen to the lyrics this past week. Well, I needed to be reminded that every day is a good day because I'm a child of God.
Worry, troubles, stress — they all want to steal our joy. Sometimes we need to pause and count our blessings; they far outweigh anything we might face.
If you haven't heard this song — check it out on iTunes or YouTube by Cain.
3. This Article. I stumbled upon this article a week or so ago and thought it was incredible — and surprising. Considering how Jim Carrey is known for his humor and for making people laugh, this was a powerful message of hope.
4. Terra Cotta Bunnies. I wasn't sure if this project justified a post, so I decided to share my little bunny makeover here. I'm hooked on the Folk Art Terra Cotta paint that is lightly texturized.
A couple of weeks ago, I saw these adorable cement bunnies in the Target Bullseye Playground for $3/each. I'm learning that if I don't have an idea for something I see and love, I DON'T BUY IT. 😂
However, these were perfect candidates for the terra cotta paint makeover! From this set, I used Pueblo and Snowbank. The texture this pain provides is AMAZING. You can see some of that texture in the final beauty shot below.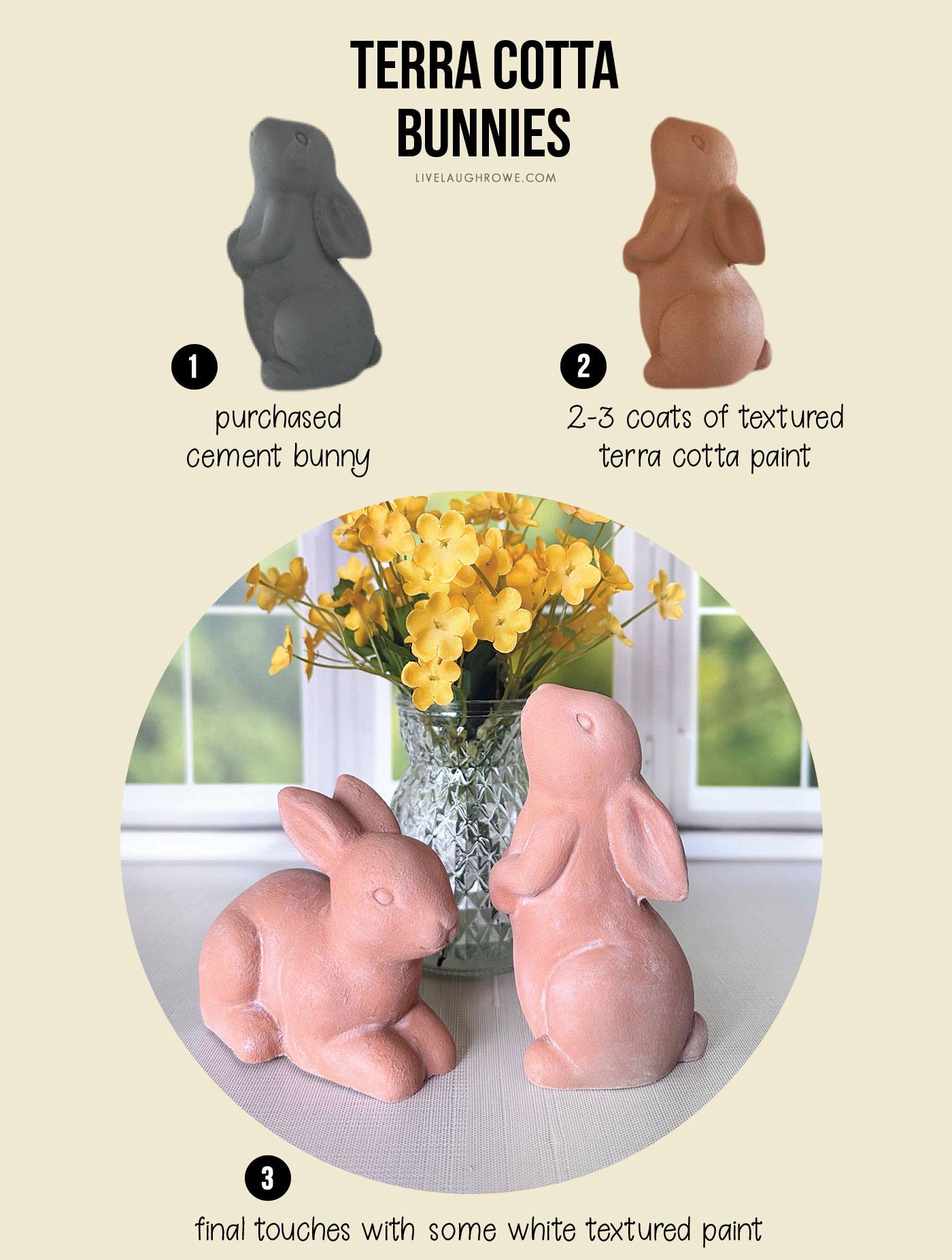 I did 2-3 coats of the Folk Art Terra Cotta paint in Pueblo. Using a slightly damp rag and a fine brush for the creases, I lightly rubbed/stroked on some of the Folk Art Terra Cotta paint in Snowbank.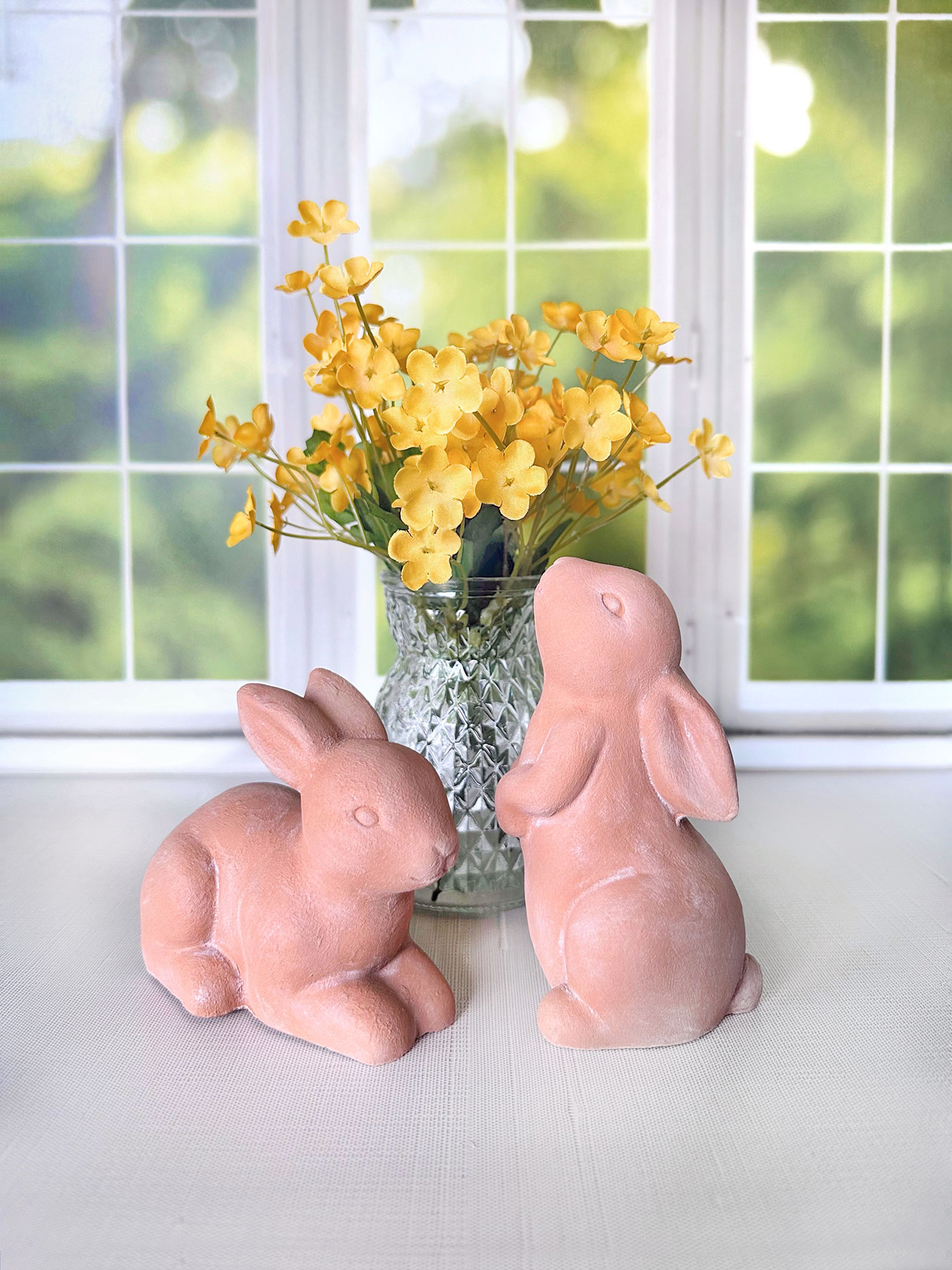 I love the boho vibe; these colors gave these bunnies a darling boho look. If you find some little bunnies that could use a makeover, check out all the fun colors available at your local craft store.
5. On the Blog this Week. Nutella Stuffed Cinnamon Sugar Donut Holes. Did you happen to see this deliciousness? If not, be sure to take a looksy. Yum! It's an easy and delicious recipe.
6. Chinese Cravings. Why is it that every time I crave Chinese food (Cashew Chicken, to be exact), it happens to be around Spring Break? 🤦🏼‍♀️
Weird, right?
Yeah, what's even more bizarre is that this is our second year to drive in and find the parking lot empty, no lights on, and a sign taped to the door — Closed for Spring Break. Seriously, I'm hoping that next year we'll think twice.
Of course, I asked my husband for a rain check. 😂
7. HAPPY SPRING (a couple of days early). Grab your Spring Bucket List, craft something cute for a friend, grab your rain boots, and let's get this celebration of all things Spring started!
Around the Web:
These Spring Printables.
This gorgeous Crepe Paper Poppy.
Want to learn to make Paper Flowers?
These Bird Gift Tags.
This New Beginning Printable.
This Spring Cleaning Checklist.
These Vinyl Siding Hooks (genius).
This cheery Melamine Platter.
Fun Browse: Celebrities without Makeup.
These Easy Knock-Off Decor Ideas.
This Woven Planter (I think I need it 🥰).