Spring Cleaning. Most of us are probably not the biggest fans of all that spring cleaning entails; however, we can all agree that keeping our homes clean makes for cleaner air, better health, etc.
I work best with lists. I'm still a paper and pen kinda gal. I like to make lists and check items off one by one — and do you know what? It's feels goooooooood!
So, today I'm not only talking about spring cleaning, I'm also sharing a FREE 'fancy shmancy' spring cleaning checklist that you get to print off and potentially use year after year! *Drop mic*
From the bedrooms to the bathrooms, there is a lot to do when spring cleaning. Let's start with some cleaning supplies. As I'm sure we all have a different gazillion products that we use, here are few of the basics that you'll always find around my home!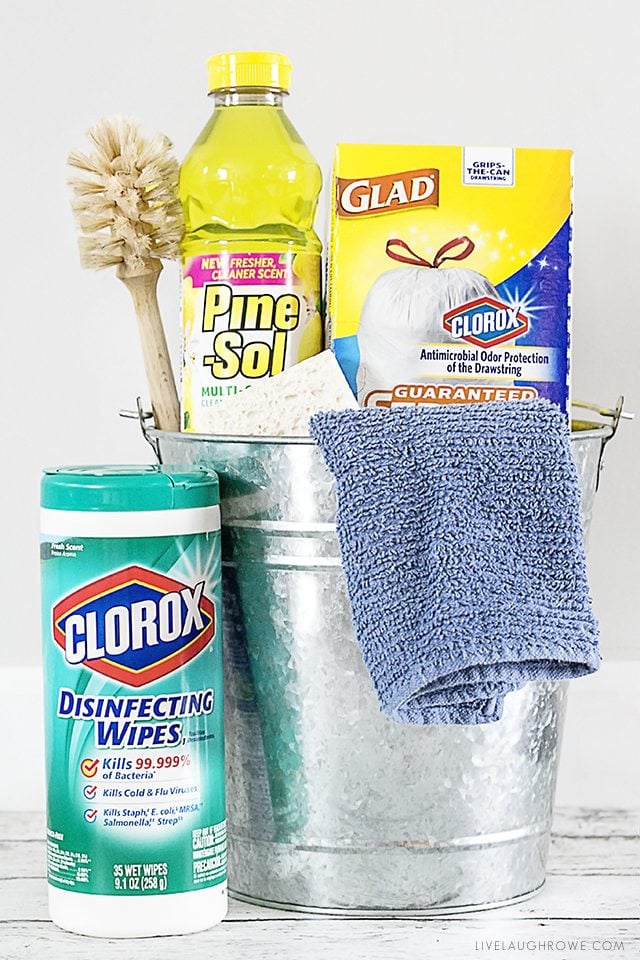 Clorox Disinfecting Wipes.
I love these wipes! I have a bottle in every single bathroom and under my kitchen sink. They clean 99.999% of bacteria, protecting you from viruses and allergens while cleaning your home.
After our last battle with the cold and flu bug around here, I was super glad to know that with a few wipes, I was killing those viruses left and right.
They're the perfect wipe because they can used on just about any surface too! Including stainless steel, finished hardwood, mirrors and glass.
Pine Sol Lemon.
My favorite part of Pine Sol is the fresh clean scent that lingers. Who doesn't love a powerful cleaner that can end the day with a clean smelling scent. From floors to sinks to counters, this is a product that can cut through the grime in a jiffy!
Glad Garbage Bags with Clorox Antimicrobial Odor Protection.
I know what you're thinking… garbage bags? Seriously? Yep. I don't know about you, but I need a guaranteed strong hold — and an assurance that the odors are going to stay at bay. It's especially important when I'm cleaning out the fridge — sometimes it gets straight up pewy!
Along with my cleaning supplies, I like to have some motivating music queued up, diet cokes in the fridge and my knee pads ready to go. With all of these necessities in place, I'm ready to roll!
I'm sure many of us have different priorities when it comes to spring cleaning our homes; however, I think my list covers the basics and leaves some blank spaces for those I might have missed.
I've covered items such as spot cleaning furniture (as well as vacuuming the couches and chairs)…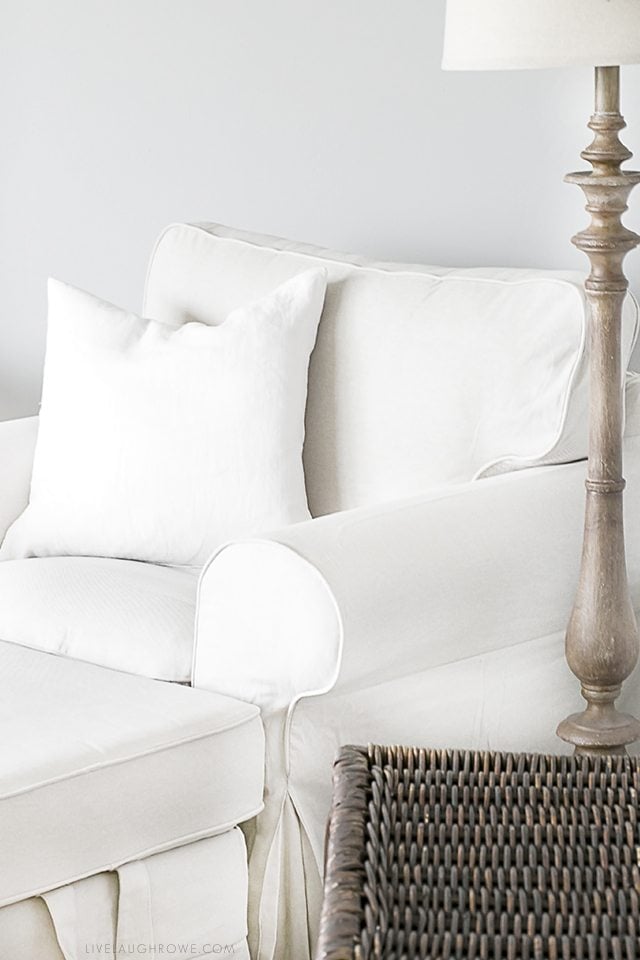 …to cleaning the fireplace and hearth.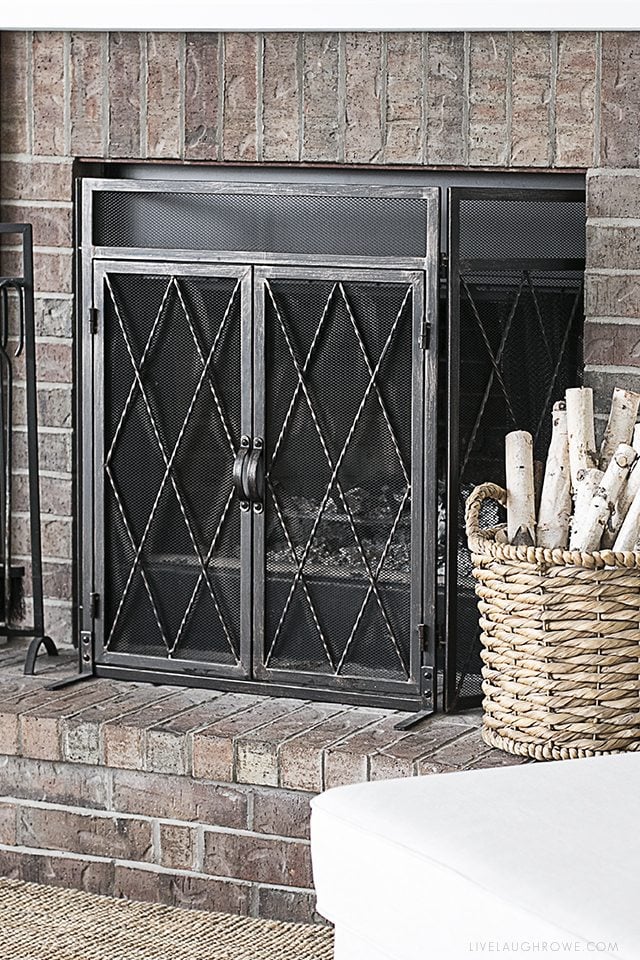 Do you switch your clothes out? I used to do it twice a year (summer and winter), which you'll see on the printable checklist — but that has fallen off the radar a bit. My wardrobe has scaled back and we have a nice sized closet, so that's something that I don't prioritize any more.
I included a few tips on the printable Spring Cleaning Checklist too! One of my favorite things to do is use a lint roller over my fabric lampshades. Who knew a lint roller could come in so handy?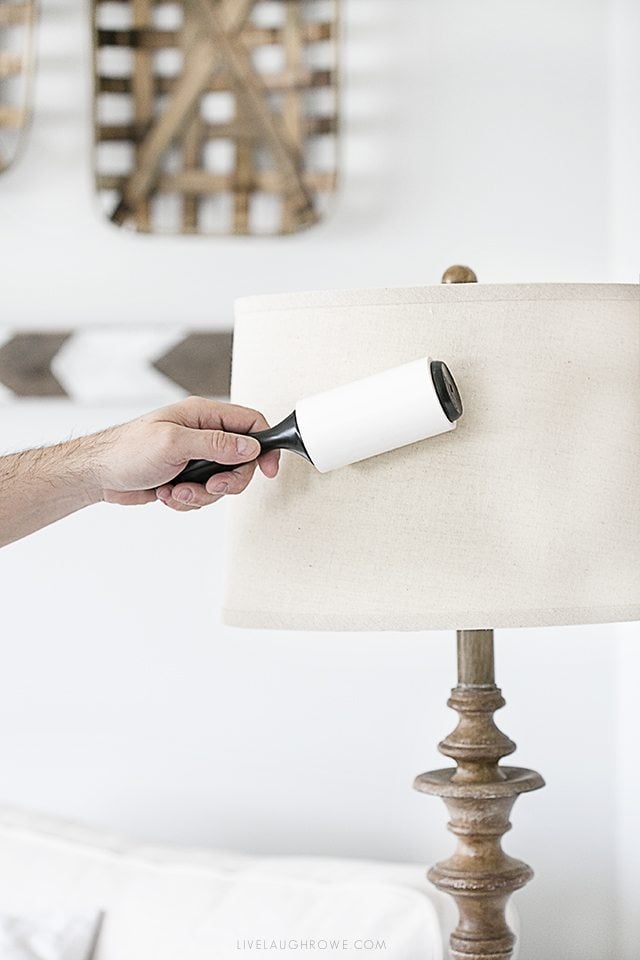 If I could offer another bit of advice, I would suggest tackling your spring cleaning over time. Maybe focus on a room each day, but certainly don't pressure yourself into completing it in a day… you'll stress yourself right out.
For example, washing windows (inside and out) is one of the most time consuming projects — and if I had to be honest, we haven't done ours in years (gulp). This year, I think we'll be hiring help for that daunting task.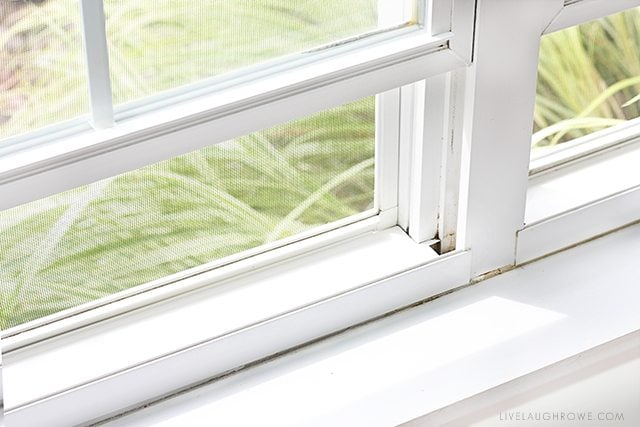 Are you one of the lucky few who LOVES to clean? Can I give you my number? Ha!
The first place to start — gathering your supplies. I purchased mine at Walmart, it has everything you need to tackle your spring cleaning! Be sure to check out this Ultimate Cleaning page for additional savings and special product bundle offers!
Next up, printing your Spring Cleaning Checklist.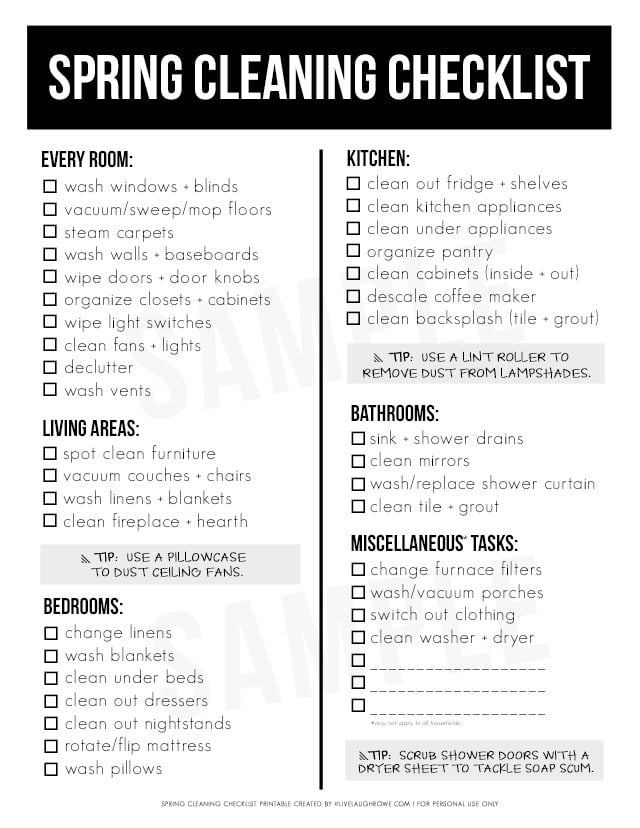 Please Note: All printables and downloads designed by Live Laugh Rowe are for PERSONAL USE ONLY. Please do not alter the file or claim it as your own. This file is not intended for resale, nor are the printed versions of this file.
DOWNLOAD Spring Cleaning Checklist
Let's do this!


Be sure to visit with me here too:
Facebook | Instagram | Pinterest | Twitter | Google+
This is a sponsored conversation written by me on behalf of Clorox. The opinions and text are all mine.