Happy Fall! And I say that with a world of excitement, friends. I'm psyched that we've officially ushered fall in. While it's still a little warmer than I would like, I see some leaves start to change, I put out some fall decor, and I'm sipping on pumpkin-flavored coffee. And I can't wait for bonfires, camping, and enjoying the great outdoors more.
I love fall. ❤️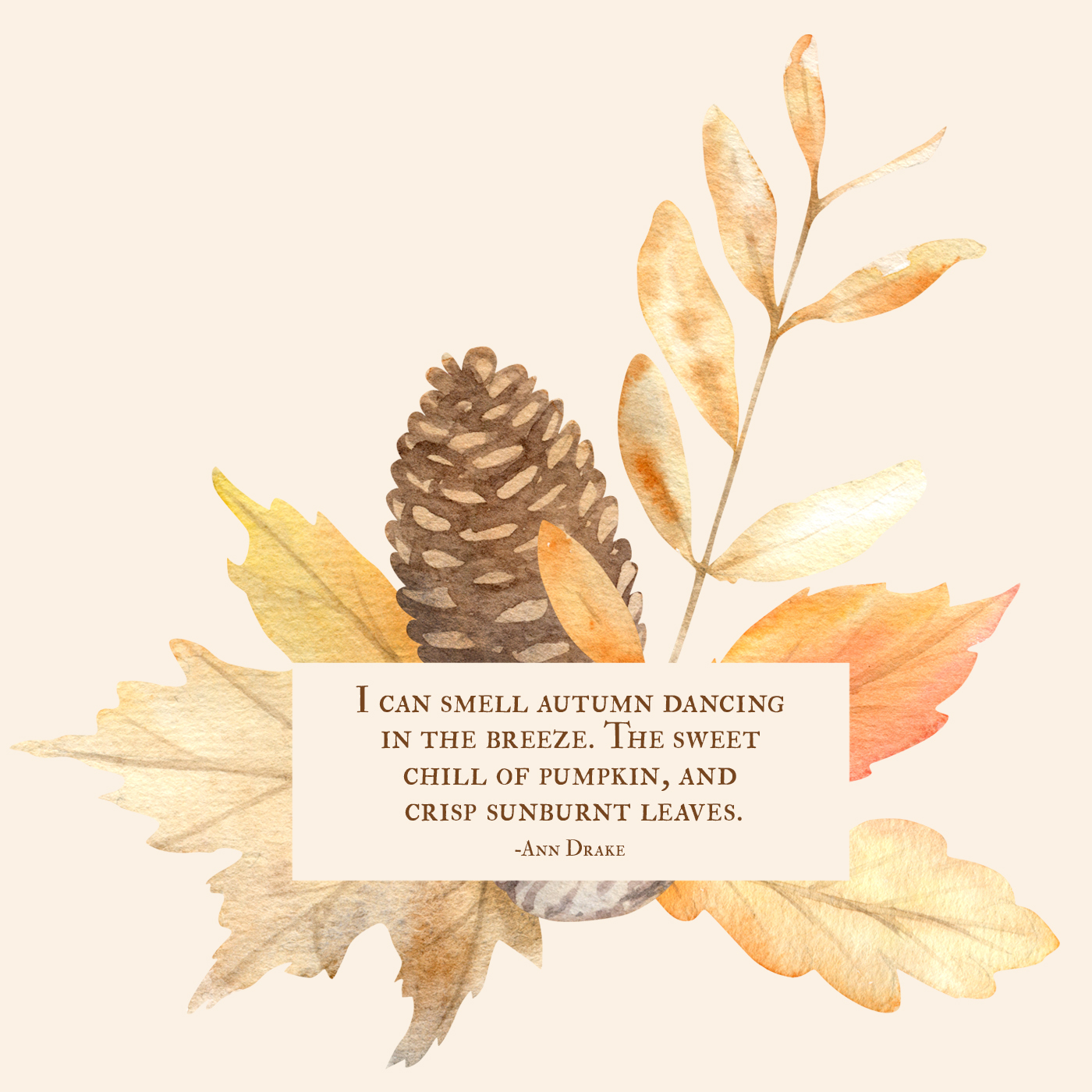 Miscellany:
1. Random Fun Facts. Last week in my e-mails, I asked you to reply with a random fun fact about yourselves. THANK YOU to those who responded. I enjoyed reading every one of them. It was delightful and exceptional reading, from skydiving at 50 to sleepwalking down five flights of stairs to a bearded collie named Chewbacca.
2. New Sunglasses. While I typically get eye exams yearly, I haven't had my sunglasses updated in probably 6-7 years (maybe longer). Haha. At my eye appointment in May, I asked them to price out how much it would cost to replace the lenses (my frames are as good as new, so why get new ones?!?). They quoted me over $400 for just the lenses. GULP. I told them I would need to think about it.
Ummm, I knew there wasn't going to be much thinking — that was ludicrous. 😂
This week I finally made time to go to our local Sam's Club and price out the lens replacement. I've never purchased through their optical department, but I've heard good things.
They quoted me $200. 🙌🏻 Yes, and amen!
My new lenses came in yesterday (Friday), and I was excited to have an updated prescription. If I had a video camera in my car, you all would've had a good laugh… I felt like a new woman. Seriously, my prescription was so old. The lenses were so scratched up that I'm 90% sure I shouldn't have been wearing them while driving. 🫣
3. Dentist. I always get a wee-bit anxious before a dentist appointment. Thankfully there were no cavities or concerns. However, after putting it off for way too long, I have to consider my options for extraction. I'm leaning towards an implant, but we'll see. It sucks when a root canal does the trick, but then it doesn't. I have a lot of sensitivity to the tooth, but I have a high pain tolerance — so I told the dentist that I'd let him know when it was time.
I'm anticipating that time will come in the new year. Boo.
4. For the One. This song from the album, After All These Years by Brian Johnson and Jenn Johnson, is AMAZING!
Quick side note: I can't recommend 100 Days to Brave by Annie F. Downs enough. It's probably one of my favorite devotionals — it's full of truth, authenticity, self-reflection, and more. I may purchase the guided journal and read through it again.
Annie recommended the album (which is excellent), but this song stood out to me… I mean, it's powerful and made me reflect on my testimony and how I portray the love of God.
Help me to love with open arms, like You do
A love that erases all the lines, and sees the truth
Oh that when they look in my eyes, they would see You
Even in just a smile; they would feel the Father's love

For the One, Brian Johnson and Jenn Johson
Do you love others with open arms? It's not always easy, but it's something to strive for. Here is a lyrical video that you can watch or listen to the song.
5. Sushi. Steve and I ordered sushi for carryout this week. It's been a while, and I was craving it. I think I've mentioned it before, but one of our favorite local sushi places is Haruno's, where we ate lunch on our first date.
My favorite roll there, the Oh My God! roll, is soooo good. It has shrimp tempura and crab, topped with Ebi (shrimp) and avocado, a drop of sriracha, mayo, and eel sauce. And it's a symphony of flavor. So good! If purchased in the restaurant, it's served on fire.
6. Question. Any interest in some fall adult coloring sheets? I'm thinking about creating five of them and selling them for $5-6. I'd love to hear your thoughts.
7. New Phone. If I could, I'd probably get a new phone every time they're released. Haha. I do a TON of work on my phone, so keep in mind that it's a right off. However, my husband would never let me do that because it's unnecessary and can be expensive. So I usually wait a couple of years and then revisit the conversation.
Well, Verizon has been texting us that we could trade our phones in and get $800 off the new iPhone 14. The angels sang, the stars aligned, and Steve said, "Let's do it!"
So, I got a new phone this week. My creative side is pretty darn excited to play with some of the new features… the pro camera, cinematic, etc.
8. Urban Grounds Coffee + Plant Lab. I tried a new coffee shop in Ozark this week. Thanks to my gal pal Jamie, I got to try out this fun new spot and catch up with a friend. They had lots of beautiful plants for sale, good coffee, and lots of toast options — I tried the one with apple butter and walnuts. YUM! Good coffee with a friend is a great way to wrap up the week. Thanks, JP. ❤️
9. Pumpkin Spice K-cups. Speaking of coffee, I'm not one to drink a lot of flavored coffees, but I picked these up to share with the family as a little fall treat. Whelp, I must admit that these are delicious. I add a wee bit of creamer, but it's seasonal and gives me all the fall feels. Grab a box and share it with friends and family!
Around the Web:
This small brass tray.
This Oak Acorns and Fall Leaves Printable.
This Terracotta Resin Pumpkin (I bought a couple).
How to String Indian Corn Seeds.
This 3-in-1 Corner Punch.
This t-shirt cracked me up!
These Dress to look Thinner Tips. Yes, please.
This Easy Sheperd's Pie.
This Pumpkin Spice Latte Tiramisu.
These Pumpkin Whoopie Pies.
This Apple Crisp. 😋