Hello-hello from my little corner of the world. How was your week? Mine was good, but busy. Lots of work, errands and I got my hair all prettied up this week too.
Those silly, uninvited gray hairs keep sneaking up on me more and more. Thankfully the blonde is a bit of a disguise, but it's no camouflage. Ha.
Psst! Let's keep in touch! You know you want to. Be sure to sign up for e-mail updates! Click on that SUBSCRIBE button in the upper right-hand corner, or use the subscription box in the sidebar. As a result, you'll get some happy mail in your Inbox.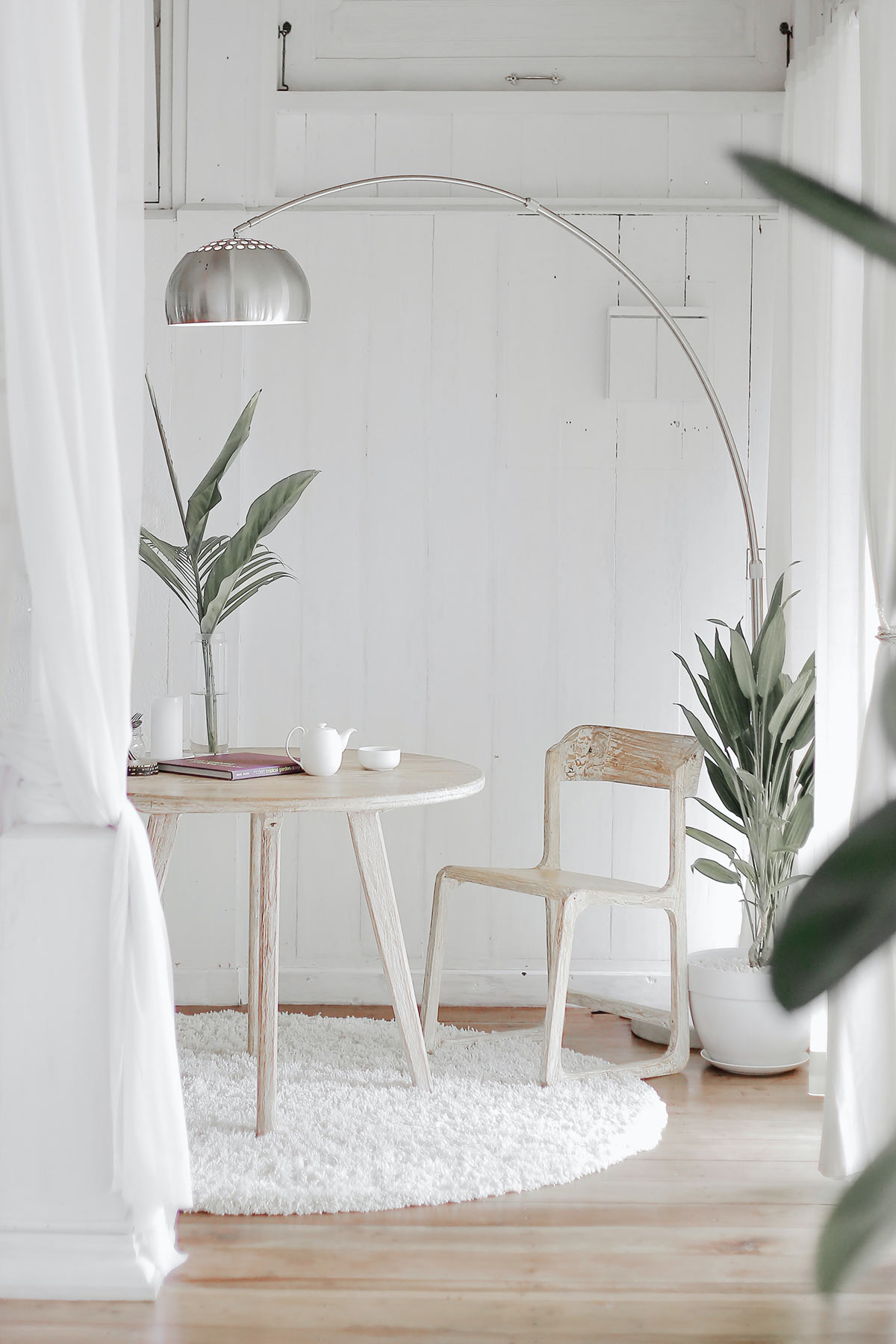 Isn't this space dreamy? It draws you right in and looks so peaceful.
Miscellany:
1. Weight update. It's been a weird month or two with my weight journey. I hit the 35-pound mark at the beginning of February, then hit a weird plateau. I would go down a pound, then up a 1/2 pound, then stay the same. I was feeling incredibly discouraged.
However, this past week I tried to pay attention to a few particular things and continued doing what I've been doing. Plus, I'm not in this to give up — even though it can be so tempting when the scale isn't showing up. Haha.
Anywho, this week I finally made some progress and lost 1.2 pounds, bringing my total to 36.6 pounds lost. 🙌🏻
I'm not sure if I mentioned that the WW program changed back in November and I feel like it's been a much bigger adjustment for my body on this program. So, I find that I'm experimenting a bit to see what is and isn't working.
The journey must go on…
2. Saturdays are for brunch and taxes — right? Well, for us, that's what today is looking like. Brunch with friends and then muddling through all the paperwork for tax preparations. Yay (and I say that with a very flat, monotone, not-so-exciting tone). Hmm, maybe a boo would be more appropriate. Lol.
However, bottomless mimosas sound pretty darn good right about now (wink-wink).
3. I saved a screenshot of this quote on my phone recently. And considering some of the craziness that is currently unfolding in our world, I found that the words rang true.
"Never be afraid to trust an unknown future to a known God." – Corrie Ten Boom
Amen-amen-amen!
4. It's official. Our Oliver Travel Trailer is on the market. While we hate to sell it, we've found that the size just doesn't meet our needs if we want to work on the road.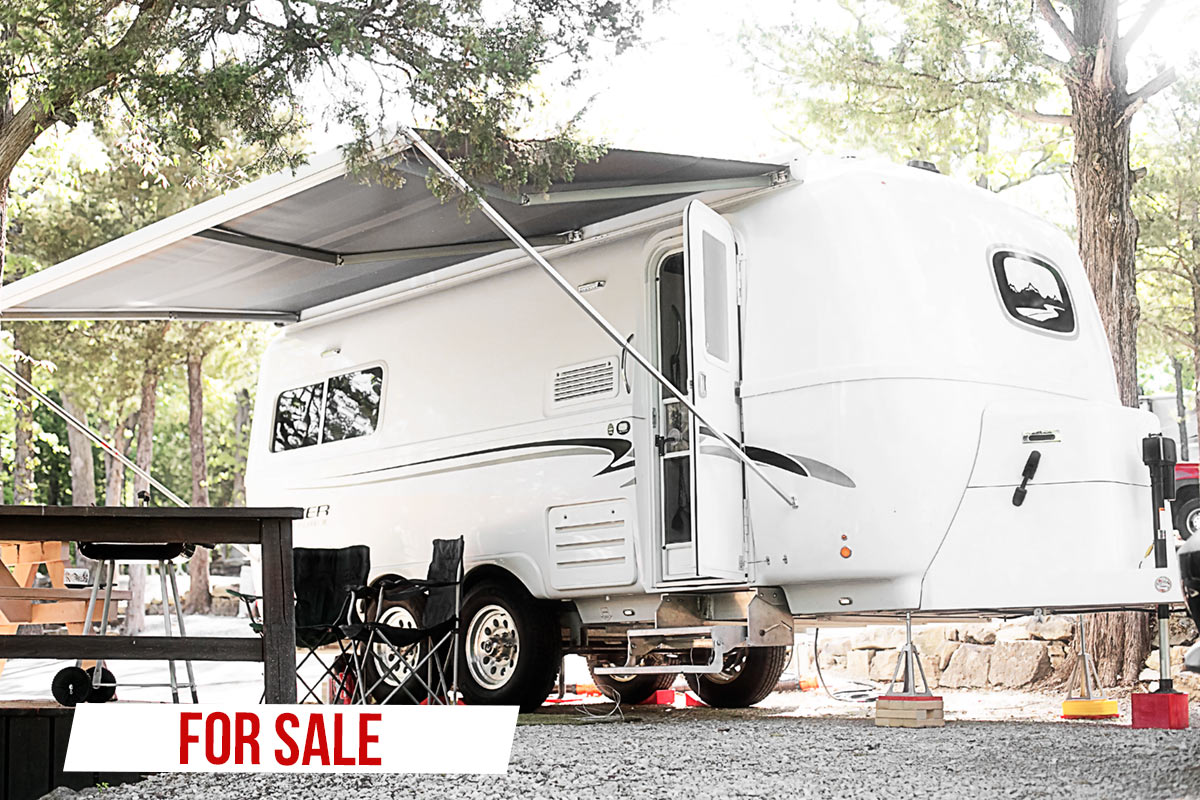 5. Random Fact: Jennifer Lawrence has a tattoo that says "H2O" on her hand to remind her to drink water. Who knew!?? Mad props to her, but I'm not about to tattoo that reminder to my body.
6. OMG! Have you heard of Pam Hupp? Go Google her name. I'll wait here…
Well?!? I remember seeing the story on the ID channel a while back; however, I had to mention that this all took place right down the road from where we lived (when we lived in St. Louis). It's CRAZY town. And Russ and Betsy Faria attended the church we attended, Morning Star.
Anywho, did you happen to see the first episode of The Thing About Pam on NBC this past week? Renee Zellweger is playing Pam Hupp in the series. I think it's going to be a good one. I'm a TV buff, can you tell? LOL. If you do check it out, let me know what you think.
7. Tis the season for diffusing my orange essential oil (and this is one of my all-time favorites). It's such a refreshing smell. I love the fresh citrus scent lingering in our open living space.
Around the Web:
This Vase Bookend Set.
These Recycled magazines and/or Newspaper Baskets.
These Practical Ways to Wind Down After Work.
This t-shirt (I'm the Oldest applies to me). 😂
These Butterfly Stickers.
These Lemon Meringue Pie Bites.
These Flourless Peanut Butter Oatmeal Breakfast Cookies.
These White Chicken Chili Tacos (WW friendly).
St Patrick's Day Inspo:
White Chocolate Irish Party Popcorn
St. Patrick's Day I Spy Printable
Good Friends are like Four Leaf Clovers
One Last Hoorah:
With St. Patrick's Day coming up… this Pistachio Fruit Dip is an oldie, but a goodie and an all-time favorite!