Happy and sunny hello's from my neck of the woods to yours! We had a beautiful week here in the Springfield area. I believe we were in the 70s most days. I hope you got some of that sunshine too! It was just what the doctor ordered.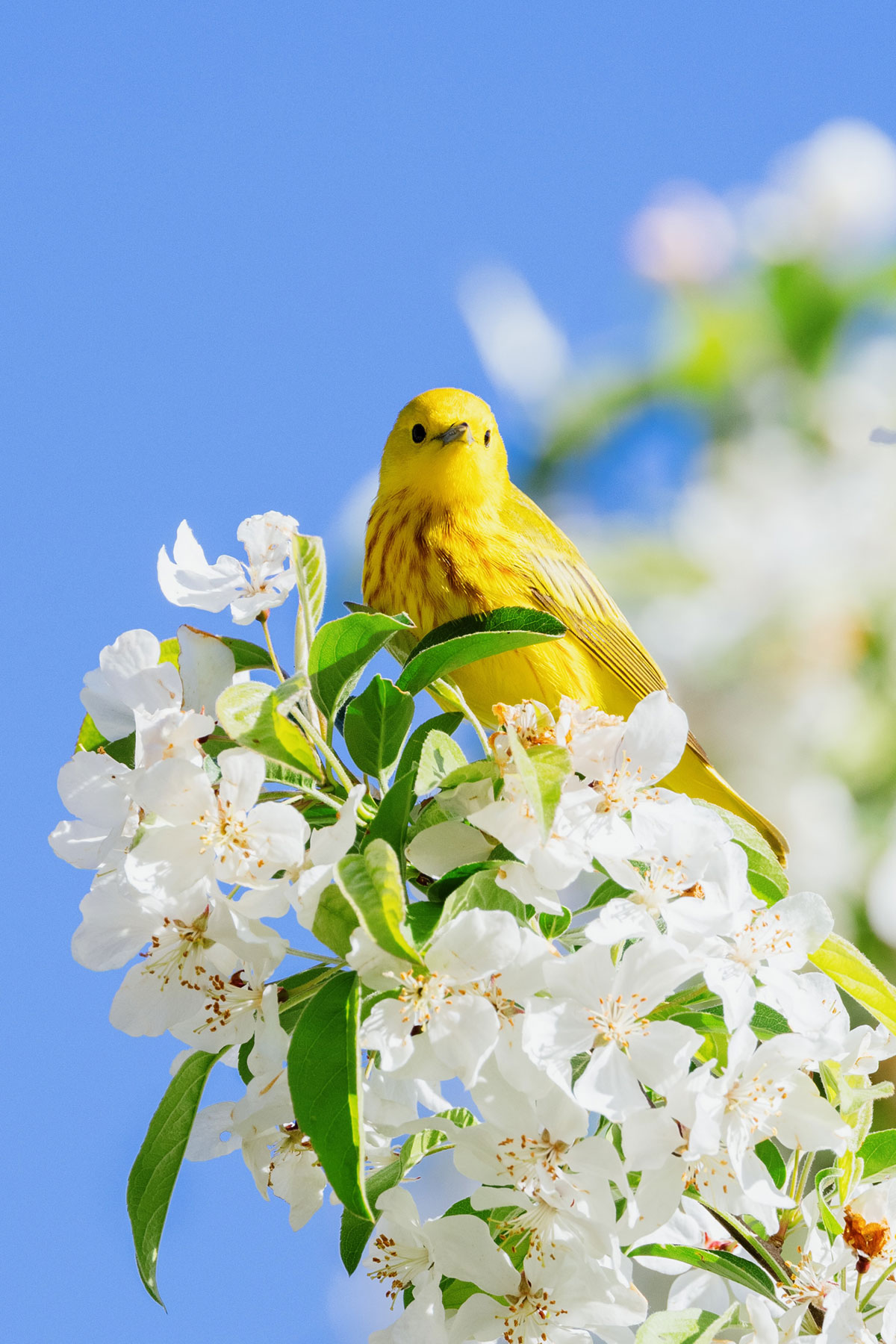 I am so very ready for spring. This picture is dreamy, exactly how I would picture a perfect spring scenario. Don't you agree?
Next week I'll be providing a Spring Bucket List — so stay tuned!
Miscellany:
1. Let's start with the very thing that seems to be in all of the Breaking News reports — the situation taking place in Ukraine. I trust we're all praying for this tragic situation and all the refugees fleeing the country. If you can give to the Ukrainians in crisis, please consider donating to Convoy of Hope. They're already in Poland distributing supplies and facilitating shelter. It's a non-profit organization that I know and trust. Pray for Ukraine. 🇺🇦
2. My March book is Where the Crawdads Sing by Delia Owens. Being a New York TImes Best Seller, I thought it was about time to read it. I'm looking forward to it.
3. Ever shop for women's clothing at Bass Pro? My sister and I stop by our local store occasionally to check out what's on the shelves. We've both found several pieces in the Natural Reflections line of clothing. For example, this Sweater in Oatmeal and this Plaid Full-Zip Vest.
4. Have any of you watched the series Pretty Little Liars? I guess it aired on Free Form from 2010 to 2017. My sister mentioned how much she enjoyed the series, so I started watching it when I could on HBO Max, and, well, it's pretty darn good. The show's audience is probably young adults, but I'm young at heart. Haha.
5. If you've been around the blog long enough, you've probably seen our bistro dining room chairs make an appearance on several occasions. They're from World Market. Man, I miss that store.
Anywho, since moving, we've gone through a gazillion felt pads trying to keep the hardwood flooring from getting all scratched up.
I recently decided to look for something a little more heavy-duty that might slip over the legs of the chairs. However, I didn't want them to look goofy either.
OMG!! Steve and I put these floor protectors on all the chairs (and counter stools). They're amazing if you're in the market.
6. This past week, I received an invite to a Facebook group for the Centennial Celebration of the college I graduated from, Central Bible College. On the page, there was a link to digitized yearbooks. I "thumbed" through a few and found the one from our Senior Year in 1999.
Here is a screenshot of my twin sister and me. It's one of the few times I tried wearing contacts because I only wear glasses now. Anywho, this was quite a blast from the past.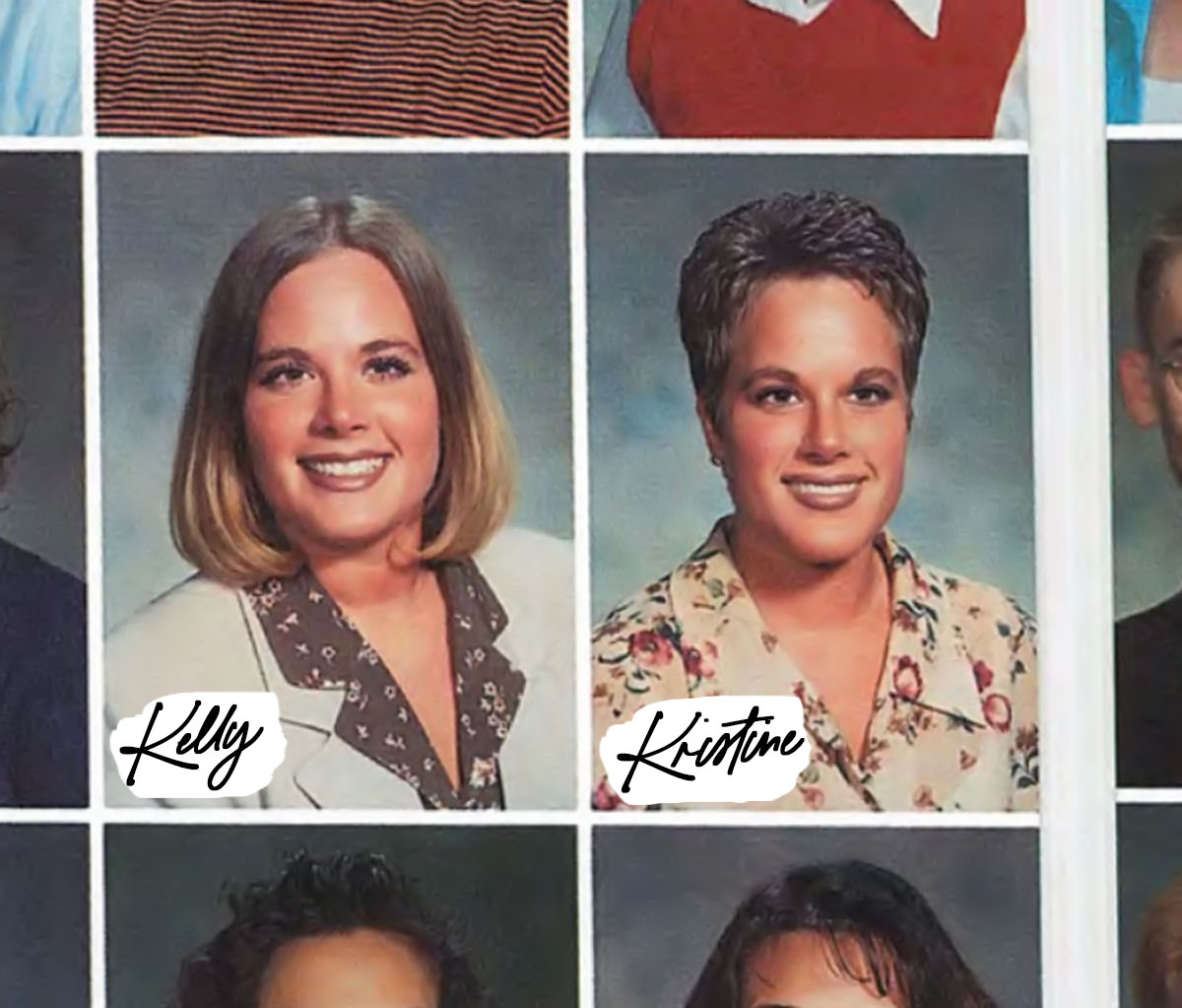 7. Hello, beautiful leopard print sweatshirt! I picked this up randomly on a grocery run but have since fallen in love. It's light, comfy, and you certainly can't beat the price point: $9.50, friends.
8. As of today (Saturday), I'm five days into my no-spend month. No clothes, shoes, jewelry — aka non-essentials. As of right now, I'd say it's easy peasy. Check back with mid-month. Haha.
Around the Web:
How to Clean Ceiling Fans (w/o a mess)
Sprite in Flower Arrangements?
These DIY Rope Coiled Vessels.
These Fiddle Leaf Care Tips.
One Last Hoorah:
I'm a little obsessed with lemon lately — and these Lemon Meringue Cupcakes are the bomb! You have to see the goodness inside. 😋