This post is sponsored by Swiffer. I have an on-going working relationship with them because I love their products.
As a blogger, I've had some pretty awesome opportunities presented to me. When Swiffer reached out, I was thrilled. I am a true-blue Swiffer Fanatic, friends. Since moving into our home back in 2008, Swiffer products are my go-to for dusting the house and sweeping the floors! I keep a hefty stock of product on both levels of our home and can't imagine using anything else. Swiffer confirmed this love of mine upon a recent visit to the P&G Headquarters in Cincinnati.
They 'showed' us the technology and even did product testing against other brands. It was AMAZING to see the how the outcomes were so different. I was proud to know that I didn't necessarily need this proof, as I've always believed in their product, but it was incredibly awesome to see it first hand too.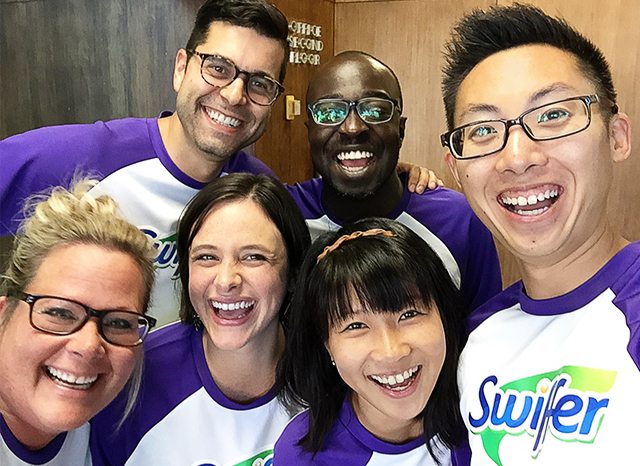 They also sent us out into the community in teams to surprise some of the locals with the Swiffer green box. Above is a picture of my team — and as you can see, we had a great time spreading the #SwifferEffect love.
I am regularly winning the good fight against dirt and dust, so I thought I would spread a little more Swiffer love and have a box delivered to my parents in New Jersey (as a surprise, of course) around the time when I was home for a visit.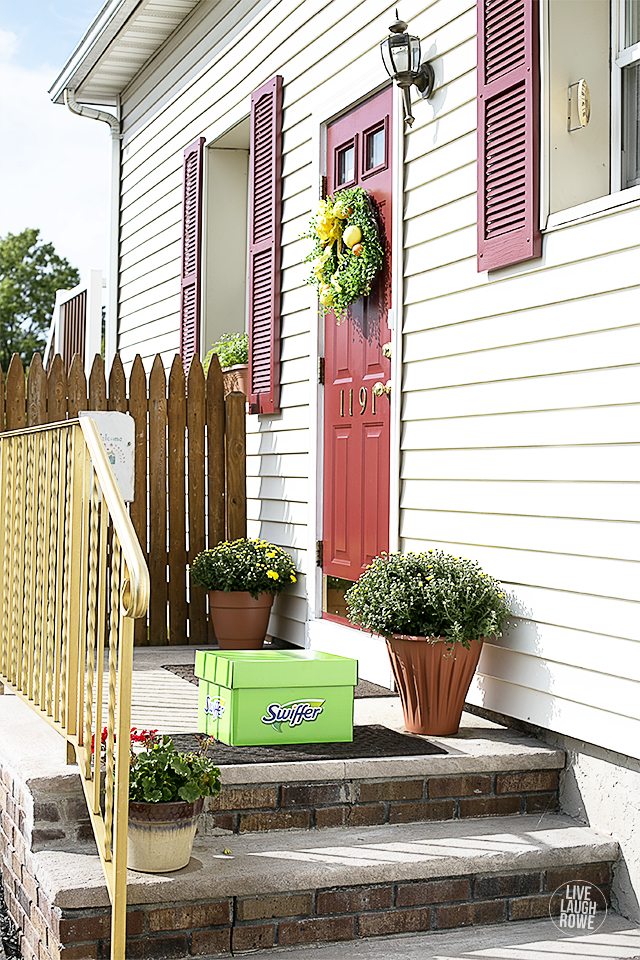 As they get older and approach retirement, some things are getting harder to do — and taking more time to complete. After chatting with them briefly, I knew the Swiffer products would allow them to experience the Swiffer Effect!
They were super stoked — and surprised! I just loved seeing their expressions.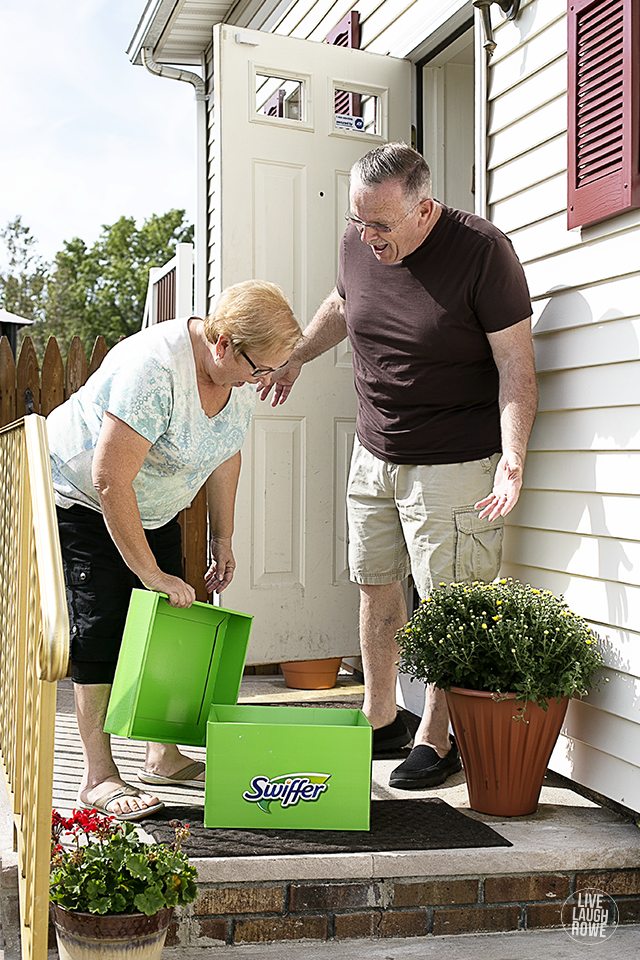 So, what is the Swiffer Effect? For me, it would be having more time to play with my furry friends than having to clean up behind them. For my mom, she said it would be taking more time to read or for the two of them, taking an extra coffee break or escaping for a quick coffee date!
While my mom does most of the cleaning, they both LOVED the products! My mom said she loves that she can eliminate the dusting spray and the Swiffer® 360° Dusters Extender™ Cleaner allows them to clean spots with less reach (and without step stools).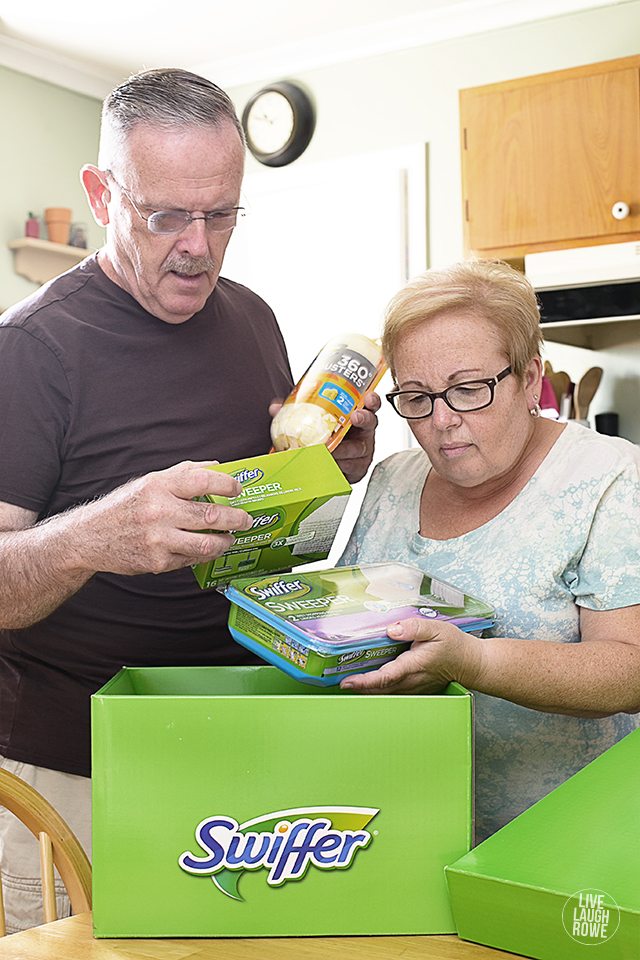 When asked what there biggest challenges are in cleaning, my mom said:
"My biggest challenge is high places and tight areas.
Since I'm getting older, it's harder for me to move furniture
around to get behind and sometimes underneath." -Mom
I'm so excited for the next chapter of their life — retirement! They have given sacrificially over the years to serve in ministry. I know they will put their new Swiffer products to good use too!
Want to win your very own green Swiffer box?
Enter via Rafflecopter below! Good luck!
a Rafflecopter giveaway


Be sure to visit with me here too:
Facebook | Instagram | Pinterest | Twitter |Google+
Linking up to Between Naps on the Porch