Whether you're thinking about getting a pet, recently adopted one — or have had one for years, start planning for pet friendly holidays with Swiffer this year! This post is brought to you in collaboration with Swiffer.
Being a pet owner for over 10 years, finding a way to clean up quickly and easily is a must. Swiffer to the rescue! Swiffer can show even the savviest pet owners how simple it is to #DontSweatYourPet during the busy holiday season.
Pet Friendly Holidays to the rescue with Swiffer Green!


With Christmas quickly approaching, things are CRAZY insane around my house right now. From work messes to shopping for gifts, and from wrapping to preparing to host all the Christmas day festivities, I'm a bit of a hot mess. Ha!
However, if there is one thing that I know to be true, Swiffer helps me keep the house looking clean and makes pet-related clean up a breeze! Regardless of how big or small a mess, Swiffer products help us clean less and cuddle our furry friends more!
I bet you're wondering how, right? Well, the following Swiffer products allow us to have a pet related stress-free holiday!
Swiffer Sweeper: This 2-in-1 hard surface sweeping and mopping tool is a life saver. The dry cloth has deep ridges and grooves that conform to the surface of your floor to trap and lock dirt, dust, and hair. The wet cloth dissolves dirt and grime and traps it away, giving you an amazing clean surface.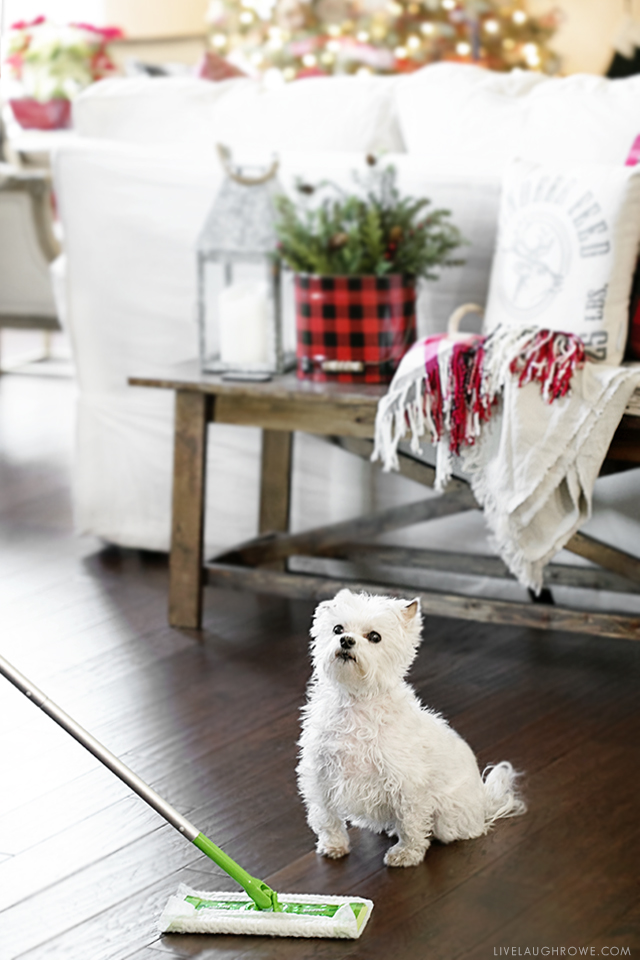 For us, the Sweeper helps with little hair balls, dust balls, treat crumbs, muddy paw prints and more! Did you know the Sweeper Wet Pet Refills have a Trap+Lock PLUS Febreze Odor Defense? Yes, please and thank you!
Swiffer Dusters: With Dust Lock Adhesive™ and 50% more fibers than a regular duster, this amazing all-around design cleans deep into grooves to trap and lock up to 3x more dust than a feather duster.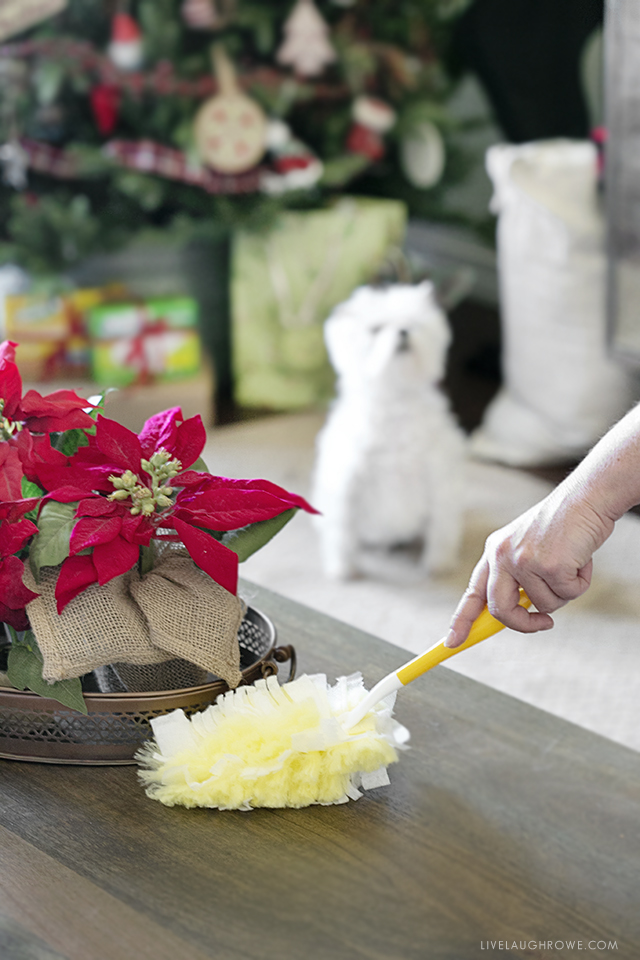 I'm certain that I never want to know what dust is compiled of, but I do know that getting it off the furniture, window sills, ceiling fans and baseboards is something that the Swiffer Duster is perfect for.
Keeping dust at bay is good
for pets — and their owners.
Swiffer WetJet: Another all-in-one system that cleans floors thoroughly using cleaning solutions specially formulated to break up and dissolve tough messes. We don't use the WetJet as frequently, but it's an amazing cleaning tool!
Again, these products are easy-to-use, making clean up quick and help you to not sweat your pet. Spend more time with your family and pets — and less time worrying!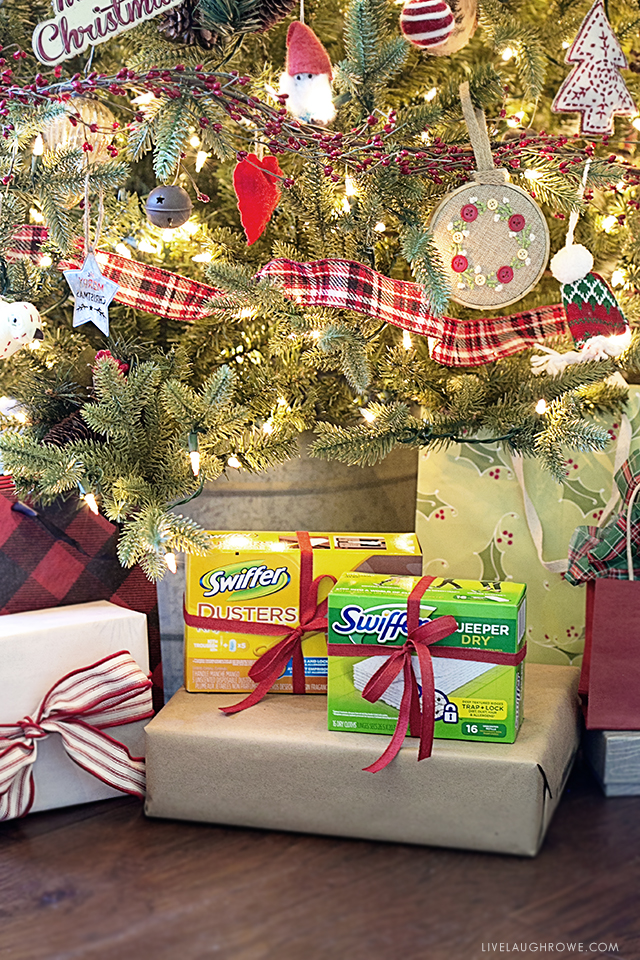 So, this year, let's prepare for Pet Friendly Holidays with Swiffer! And don't forget it makes a great gift for pet owners too! Give the gift of Swiffer green under your tree!
Swiffer products are available at grocery, retail, home improvement and mass merchandise stores nationwide including Target, Walmart, Kroger and now Petco! Don't forget Amazon too.

Be sure to visit with me here too:
Facebook | Instagram | Pinterest | Twitter | Google+