I'm sharing these Tips for Adopting a Dog in collaboration with Swiffer. I am a brand ambassador and I love their products!
Five years ago, my husband and I made the decision to adopt a second dog, so that our Parker Posey would have a buddy. A friend recommended a local dog rescue and we did a little research. After a couple of visits and a lot of conversations, we decided to adopt Buster. He is the sweetest little guy, but boy oh boy did he present us with a few challenges.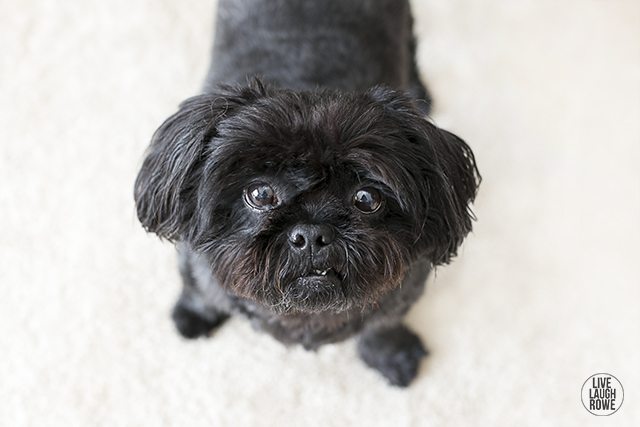 Earlier this month, I had the privelege of participating in the "Welcome Home" pet adoption event with Swiffer, Bark & Co and Scott Foley in New York City (NYC). It was such a blast getting to meet Scott, love on some new furry friends and see a few of them find forever homes!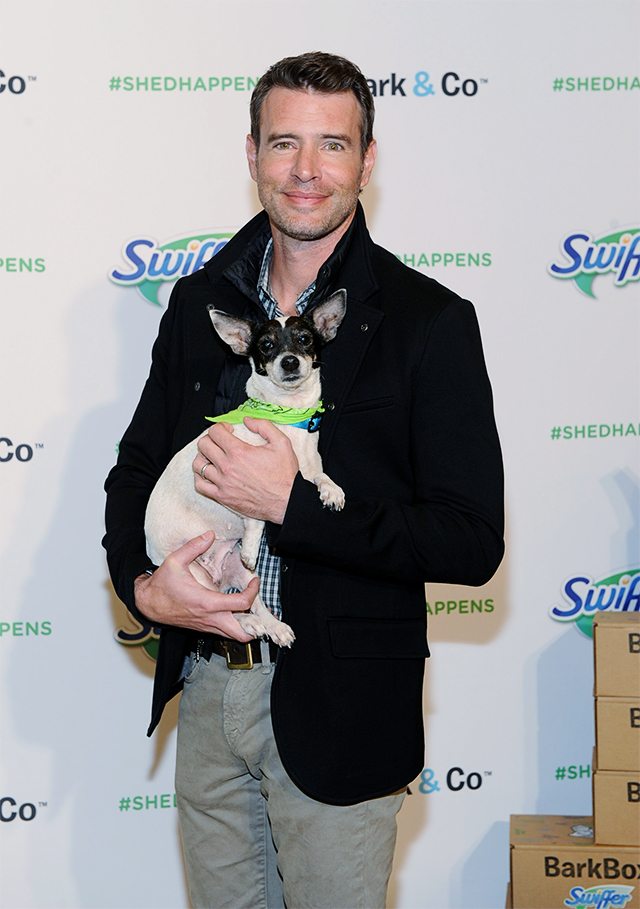 Scott Foley recently joined forces with Swiffer to launch Swiffer's "Welcome Home" child's first pet campaign. The campaign aims to spread the word that cleaning concerns should never be an obstacle to adopting a child's first pet this holiday season. Nothing is quite as merry as finding a new puppy awaiting you around the Christmas tree, right?
Above, Scott Foley delivers the first Swiffer Welcome Home Kit to a local Los Angeles animal shelter.
To celebrate the launch, Swiffer and Bark & Co., the makers of BarkBox, announced that they will be giving away 10,000 Welcome Home Kits to shelters nationwide. Holy cow, right? These boxes contain dog treats, toys, Swiffer coupons and more!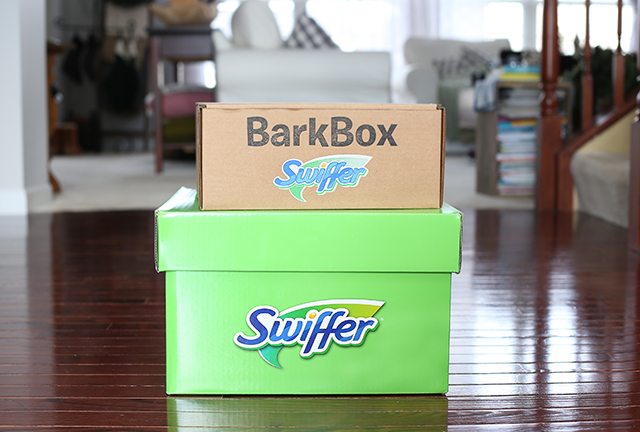 At the NYC Adoption event, there were 16 dogs available for adoption and 5 found their forever homes. If I wasn't so far from home, I would have brought Brownie (see pic below) home with me, he was fluffy and full of life!
While we may not have children, this event was near and dear to my heart. Pet adoption is a great option and I thought I would share some lessons learned and Tips for Adopting a Dog.
Take your time. There is no reason to hurry into a pet adoption. It's a big decision with a lot of responsbility, so prepare to do some research, have an idea of what type of dog you might be looking for and would be a good fit for your home.
Visit the Shelter. After finding a shelter that seems to be a good fit and has potential dogs that might be a good fit, take some time to visit the shelter and chat with the staff. Ask about the dog(s) you're interested in, favorites of theirs, etc. Ask what the dogs story is and why he/she is at the rescue. Visit with the dog.
Observation and Interaction. On a second visit, take some more time to spend with the dog and observe his/her temperament. Consider bringing your children and/or pets with you and see how they interact with one another.
Buy Supplies. Be sure to have food, a bowl, water, a harness, leash, collar, bedding, and consider having a toy or two. The rescue shelter will most likely suggest a food and may supply a toy the dog has become fond of (at least that was the experience we had with our shelter).
Cleaning products for messies will come in handy too! With Swiffer, pet parents can get a thorough clean in minutes, so pet hair mess never becomes an obstacle to bringing home your new pet.
Patience and Consistency. Patience and consistency is key in the transition period. It's a new home to them and a new adjustment for you. Our Buster wasn't potty trained because he was left outdoors. I cried in our attempt to potty train him because I feared he wasn't going to 'get it.' It took a whole lot of patience and consistent behaviors before one day the lightbulb came on — and a celebration was had by all (giggle).
It's a transition for you and the dog, so just continue to love them and show grace.
Now it's your turn! Share your "welcome home" experiences with @Swiffer and @BarkBox using #ShedHappens. If adoption isn't for you, consider being a foster parent — that is just as rewarding!

Be sure to visit with me here too:
Facebook | Instagram | Pinterest | Twitter |Google+
Linking up to Between Naps on the Porch