Do you enjoy creating your own gift tags and packaging? I do. It might sound crazy, but it's kind of nice to present a gift that has its own original packaging. You know, something unique? Well, today I have a shabby chic pillow box template in two sweet colors — pink and blue (with polka dots).
And if we're being completely honest, who doesn't enjoy a free printable? Yep, that's what I thought.
Shabby Chic Pillow Box Template
The other day I was thinking about cute packaging for Mother's Day. Hmmm. With it quickly approaching, I decided that it might be nice to share a pillow box template with a feminine touch here on the blog.
I'm seriously in love with these prints, because I'm not sure that it can get much cuter than these shabby chic florals… with polka dots! Both colors are great options, right?
Planning to buy mom a piece of jewelry? Picking up a gift card? Choose between the pink or the blue, because these pillow boxes are the perfect size for the smaller, thoughtful gifts.
Another fabulous thing about these boxes? They're versatile! Use them for a birthday gift, congratulations, a baby shower or just because. YES!!!!! One printable with possibilities? I'll take both please!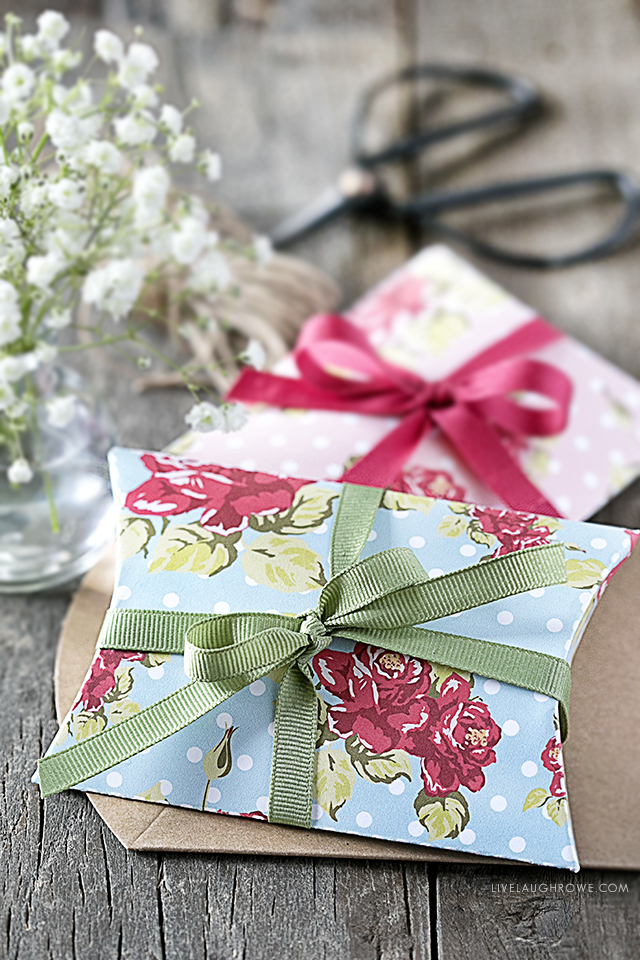 Supplies:
Printer
Cardstock
Scissors
Bone Folder, optional
Glue Stick or Double Sided Tape
Ribbon
Instructions for Assembling Pillow Boxes:
Print pillow box template on white cardstock (or take the printable to your local office store for printing).
Cut out the template using scissors. Carefully cut along the outline of the box.
Score along the curved lines at the top and bottom, and fold the two long edges. You can use a folding bone or scissors to do this. Please note that if you use something with a sharper edge, be sure you don't cut through the paper.
Glue or tape the tab to the opposite side of the box.
Fold down the flaps to make your box a pillow.
Add ribbon and/or additional embellishments.
Voila. You're done!
Lovely Floral Box Templates
Read to download or save? Let's do it! *Please Note: All printables and downloads designed by Live Laugh Rowe are for PERSONAL USE ONLY. Please do not alter the file or claim it as your own. This file is not intended for resale, nor are the printed versions of this file.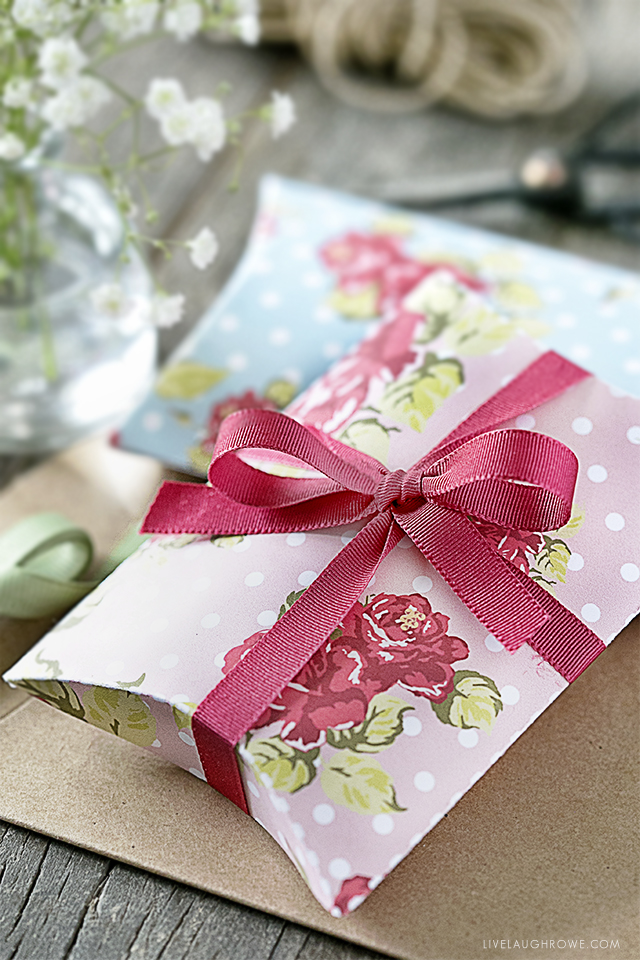 DOWNLOAD OR SAVE PINK PILLOW BOX
DOWNLOAD OR SAVE BLUE PILLOW BOX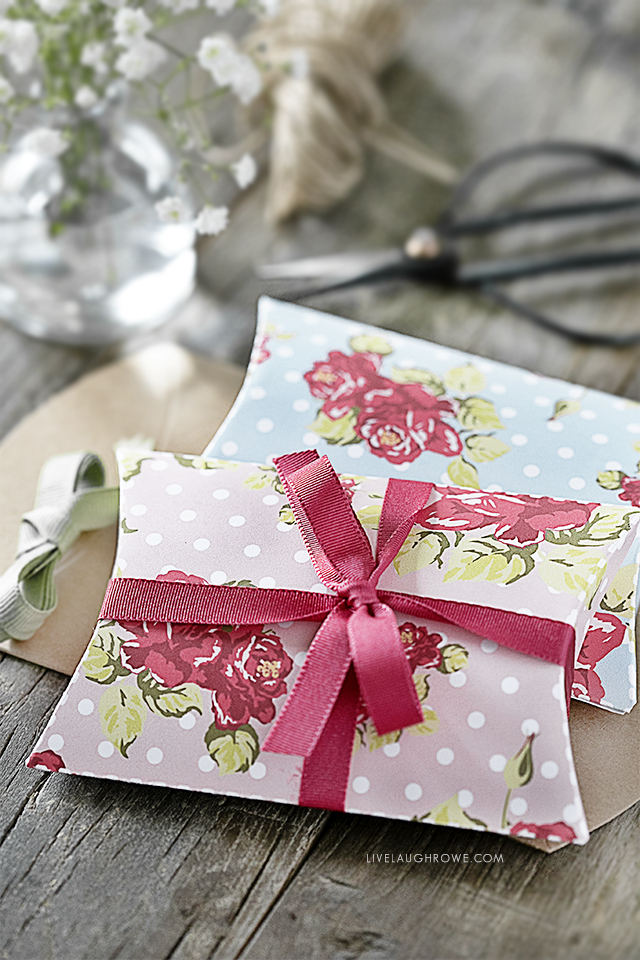 Other lovely packaging related posts that might interest you:
Printable Succulent Terrarium Gift Tags
Simple Gift Tags
Felt Envelope Tutorial
Black Gingham Printable Pillow Box
Floral Printable Birthday Gift Tags

Be sure to visit with me here too:
Facebook | Instagram | Pinterest | Twitter | Google+