These Simple Gift Tags are one of my favorite go-to tags. Now you can add a bit of handmade whimsy to your package in minutes!

Simple Gift Tags
How many times have you had a gift to give — and no gift tag? Oh sure, you can fold a piece of wrapping paper or find a piece of cardstock and make one of what little you might have laying around. And sometimes you just use the card as the gift tag. Ha. Am I right or am I right?
Last year, I found these letter stamps on Amazon and, well, the rest was history. So, as you can imagine, I've been using them on a regular basis for tag making. They're the PERFECT size, in my humble opinion. And they have a gazillion more uses!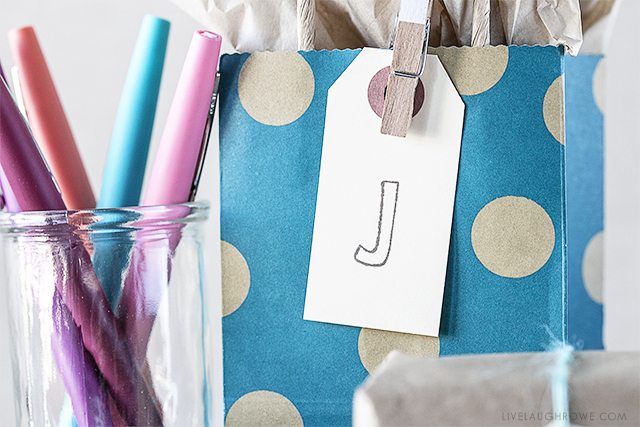 If you enjoy crafting up your own goodies, then you know these types of finds are invaluable.
Supplies for Simple Gift Tags:
Lawn Fawn Capital ABCs Stamps
Acrylic Stamp Block (mine is 1-3/4″ x 1-3/4″)
Stamp Pads
Manila Tags (2 3/4″ x 1 3/8″)
Baby Wipes, for cleaning the stamps
Markers, optional
Truth be told, a tutorial really isn't necessary. These tags are as simple as placing the letter stamp of choice on the stamp block, applying ink and stamping onto the manila tag. Use a letter for their first name or their last name — or both for their initials.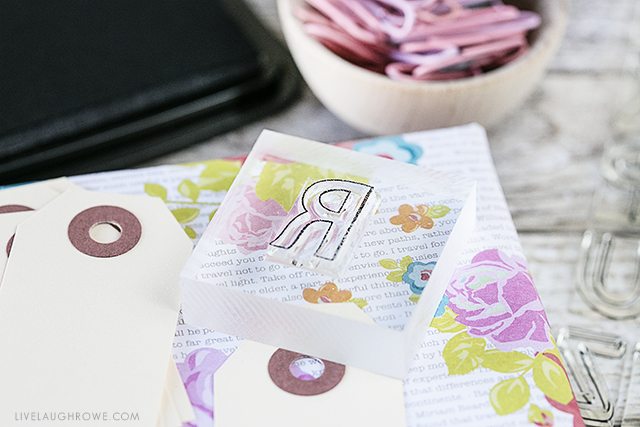 What I love about these stamps is that they are outlined block letters, so you can color them in or leave them as-is. Coloring them is perfect if you're color coordinating your packaging.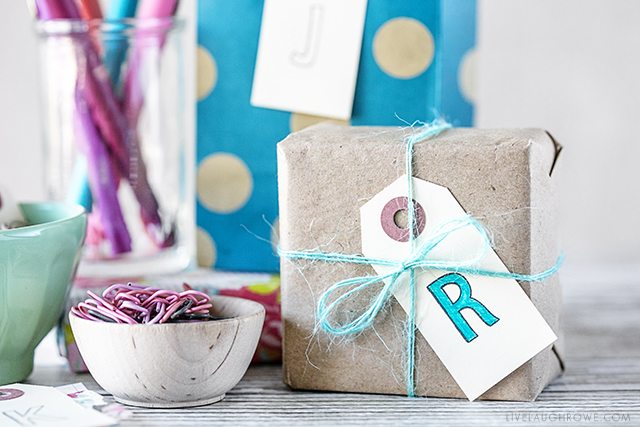 Pretty darn cute, right? You can add scrapbooking paper behind the tag for a little layering fun too.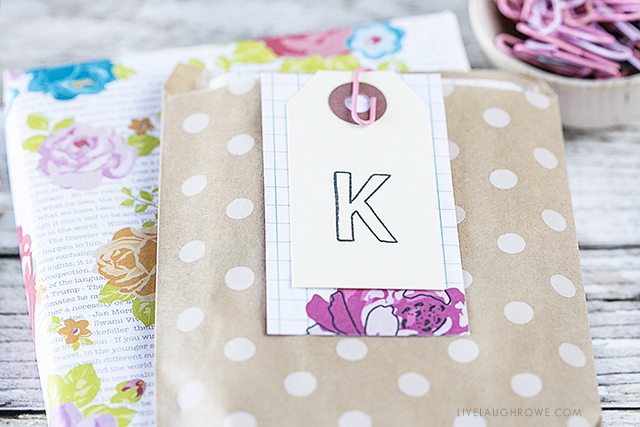 Simple packaging is my jam — kraft colored paper, manila tags with a simple letter stamp and cute colored paper clips? Yes, please. How about adding a little twine or string too? Easy peasy!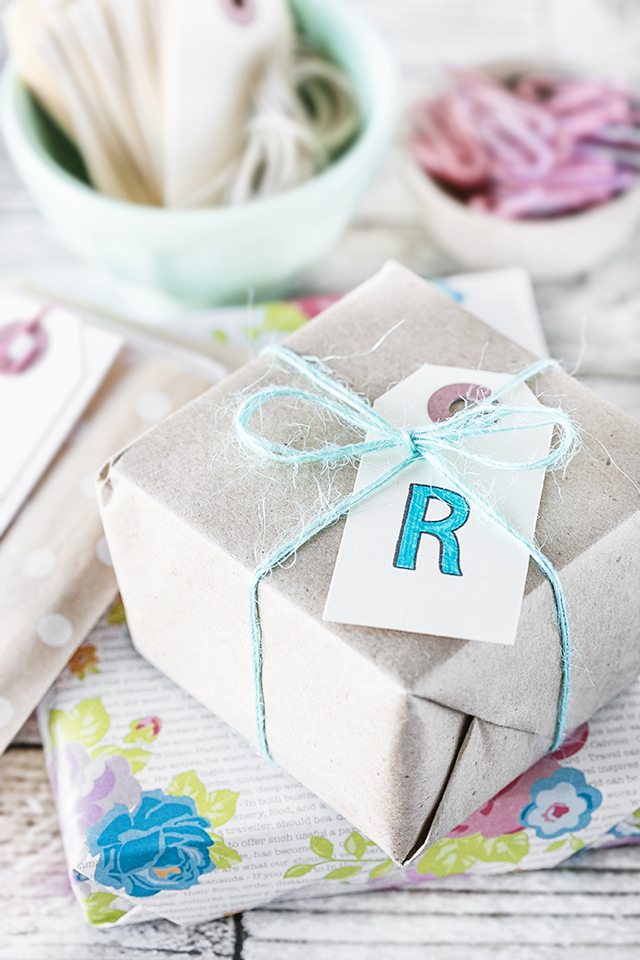 Want to hear something else that's exciting? Lawn Fawn has NUMBER stamps too. Oh my glorious goodness.
If you enjoy wrapping ideas, you might also enjoy these Floral Printable Pennants (notice I'm using those manila gift tags here too).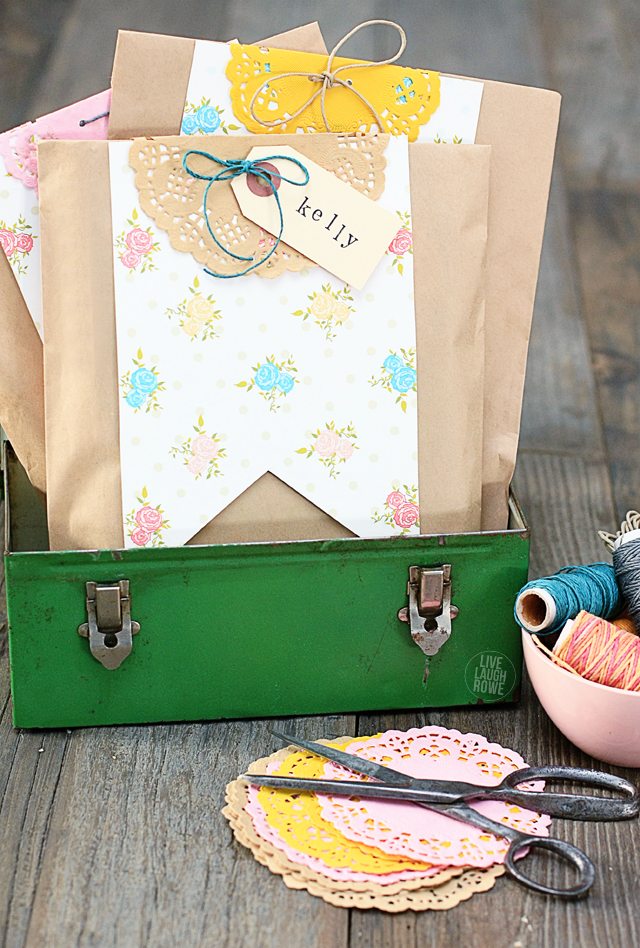 These Printable Birthday Tags are another favorite of mine.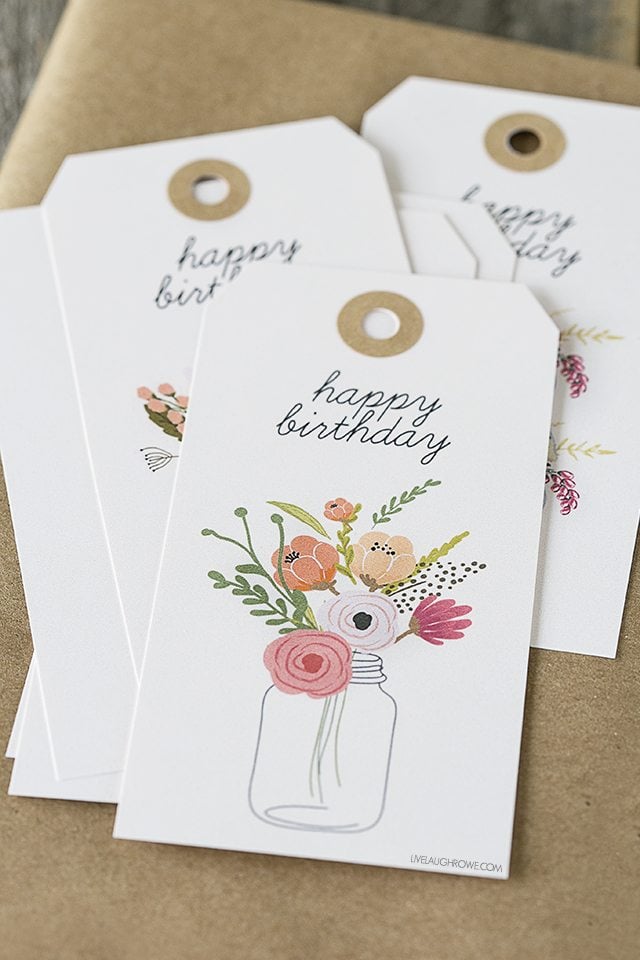 Now, what shall we create?

Be sure to visit with me here too:
Facebook | Instagram | Pinterest | Twitter |Google+