Better late than never is always a great philosophy.  Er, right?!?!  For the past two years I have been creating and sharing monthly calendars with quotes.  I thought about stopping that tradition this year; however, y'all convinced me to keep it going.  So, I've decided to provide all twelve months upfront with this FREE Printable Calendar.  And, yes, it's full of some great inspirational quotes!
2018 Free Printable Calendar


I just couldn't leave you hanging — and, honestly, quotes are one of my absolute favorite things.  I have journals, notebooks, screenshots and notes on my phone full of quotes!  Why not put some of them to good use in another printable monthly calendar?
Some of these quotes are POWERFUL… and others will make you smile.  Like this one by William Shakespeare…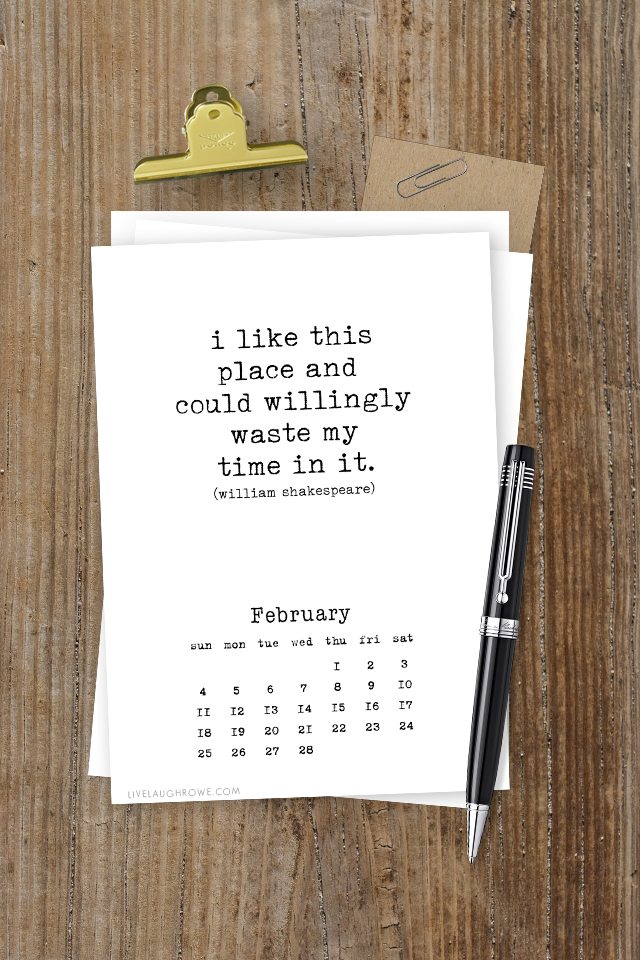 Isn't that great?  Makes me think of some of my favorite places where I can spend hours on end and not think twice about the time!   And this one (below) I saw earlier this year on Facebook or Instagram…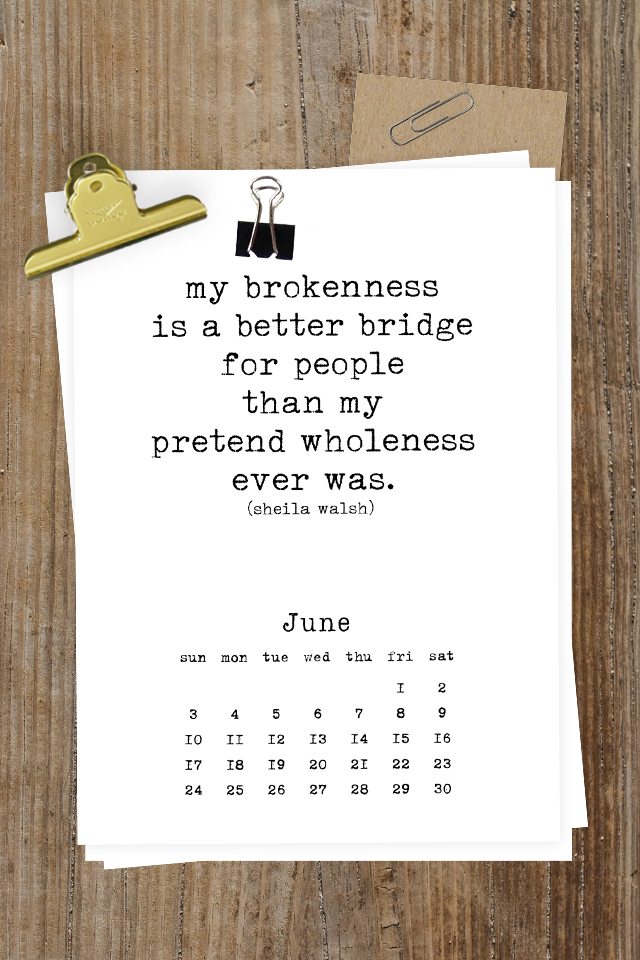 This one really spoke to me (plus I love Sheila Walsh).  That is some POWERFUL truth right there.  Sharing our imperfections, hardships, and/or brokenness is sure to be of more help to others than pretending our lives are whole and perfect.  YES!!  I kind of want to scream that from the mountain tops.  Life is HARD, friends — and we're all fighting our own battles (James 1:2-4).  Let's use them to encourage, bridge the gaps in some of our relationships and stop pretending.
It is a pleasure to be able to quote
lines to fit any occasion. (Abraham Lincoln)
I hope you're inspired each month to reflect on the quotes and how they might speak to your soul — aaaand pass it on!  Send a friend a copy or simply share the quotes.  Words can be so powerful!
Grab all twelve months today or swing by each month to print it off.  Display on your refrigerator, clipboard frame or a bulletin board!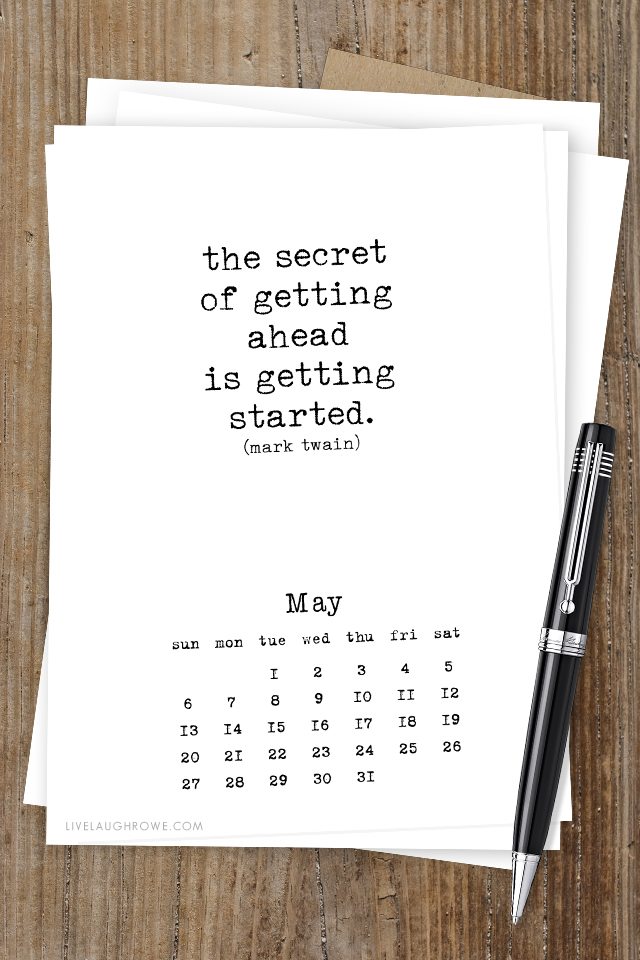 *Please Note: All printables and downloads designed by Live Laugh Rowe are for PERSONAL USE ONLY. Please do not alter the file or claim it as your own. This file is not intended for resale, nor are the printed versions of this file.  
DOWNLOAD 2018 Printable Calendar with Quotes
Don't forget that I have the 2018 Vintage Botanical Fruit Calendar as another great option too!

Be sure to visit with me here too:
Facebook | Instagram | Pinterest | Twitter | Google+