Katie is back again today and, friends, she's done it again! These DIY Citronella Candle with Lavender are an easy homemade recipe that will keep the mosquitoes and bugs away this summer.
Homemade Citronella Candle


Today I am super excited to show you how to make your own citronella candles that are scented with lavender oil. Both citronella and lavender are natural mosquito and insect repellents, making this recipe great for camping, picnics and spending time outdoors.
Did you know that some of the citronella candles you buy at the stores don't even contain citronella oil? It's true! Some candles are citronella "scented". Huge difference. It's the essential oils that are what keep the bugs away.
So, instead of buying citronella candles in the store that probably won't work anyway, just make your own. By making your own homemade candles you'll know for sure that the citronella will repel the bugs.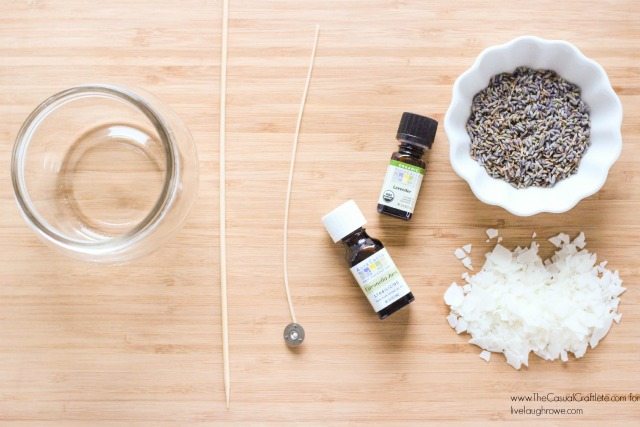 Supplies for Citronella Candles: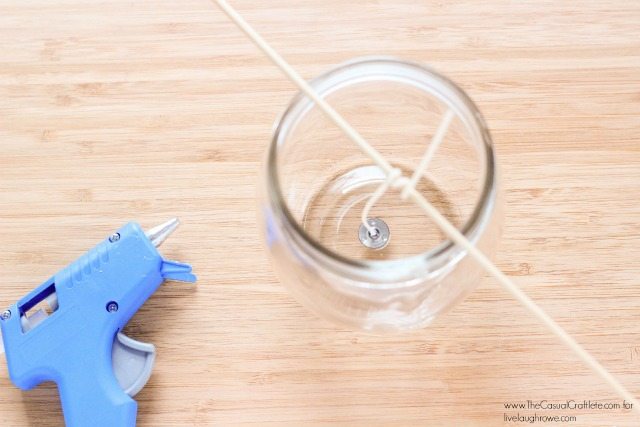 I am making one big citronella candle using a 5 x 4.3 inch glass jar. You can use several smaller jars, if you like. First, start by hot gluing the metal tab on the waxed wick to the bottom of the jar. To hold the wick in place, I wrapped the wick around a wooden skewer. You could use a pencil too. Just make sure it stays in place. After the wick is secure, set it aside.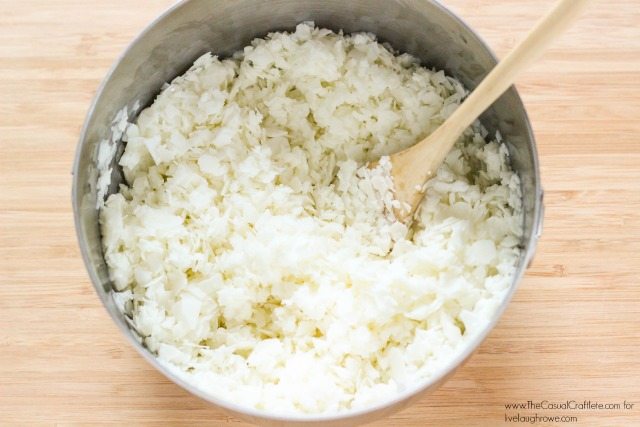 Next, melt one pound of soy wax flakes in a medium mixing bowl over top of a small saucepan of boiling water – similar to a double boiler. The wax took about five minutes to completely melt.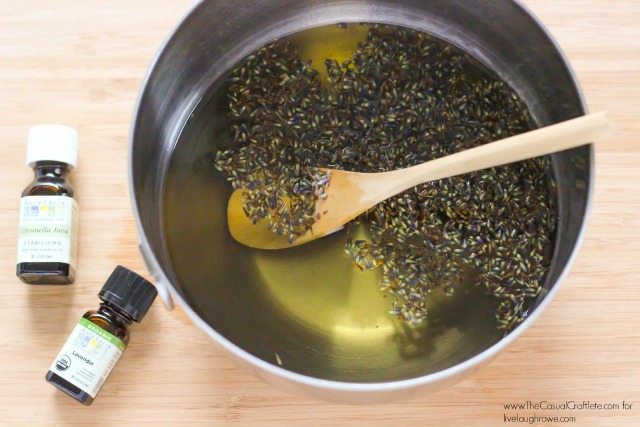 After the wax flakes have completely melted, I added a handful of dried lavender along with 10 drops of lavender essential oil and 75 drops of citronella essential oil. That is a good essential oil to candle wax ratio drops per pound of wax. Stir all the materials until well combined.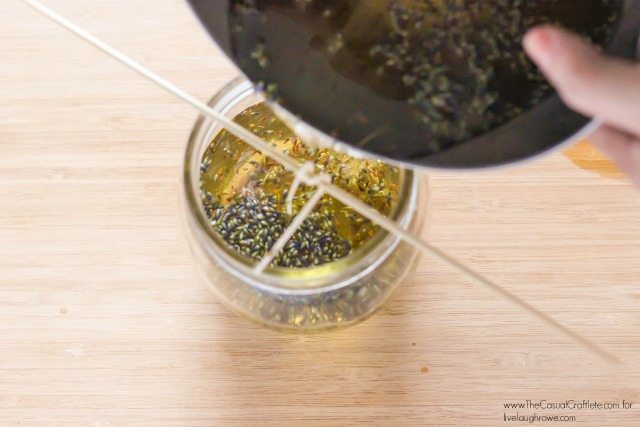 Carefully pour the wax into your prepared jar and let the wax solidify for several hours. Once the wax has hardened, trim the wick approximately 1/4 inch above the wax.
DIY Citronella Candle with Lavender
The citronella candle was very easy to make. The wax hardens into a clean white consistency and it smells wonderful. Cleanup was pretty easy too. I just used hot water and soap to remove the wax. I think using a metal mixing bowl really helped.
Thank you for letting me share my DIY Citronella Candle with Lavender. I hope you have a happy and bug-free summer!
Looking for more inspiration?
Check out these easy DIY's…
Check out these additional DIY Essential Oil gift ideas too! Lots of great ideas. Happy creating!
You can also find me hanging out here:
Facebook | Pinterest | Twitter | Google + | Instagram
https://betweennapsontheporch.net/