This is a sponsored post written by me on behalf of Sonoma-Cutrer Vineyards for IZEA. All opinions are 100% mine.
Oh wine, how I love you (even if I am a lightweight, hee-hee). I'm getting ready to plan a small gathering of friends and decided to call it a wine party. Planning a wine party can be super fun. Since I'm keeping mine small and simple, it's going to easy breezy and stress free. Let's take a look at some of my plans and tips!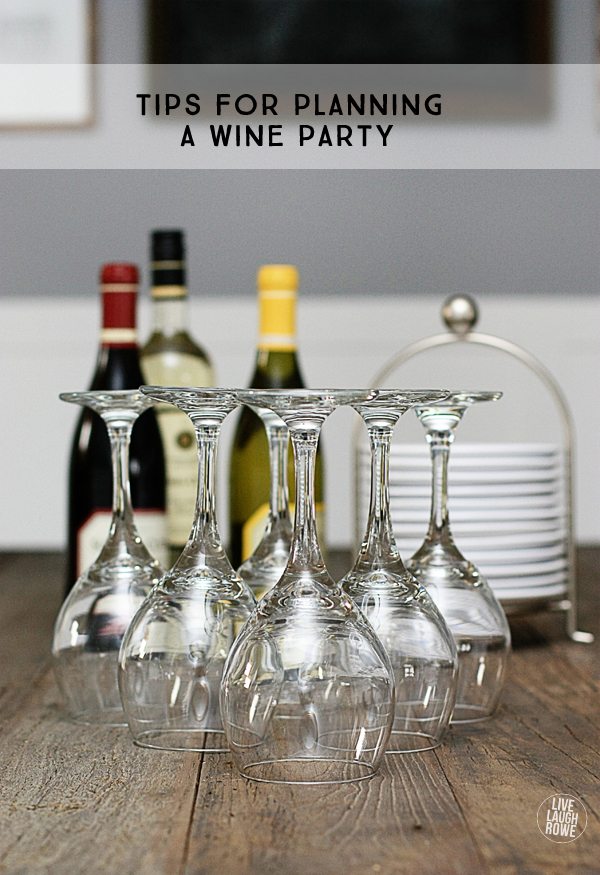 First things first — you'll always want to start with a date! Once you've settled on that, it's time to make a guest list. This will help you prepare accordingly. You might want to snatch up my Party Planning Checklist for use too!
Now to make a list of supplies. Must-haves for me include:
Wine Glasses
Wine Charms
Food Labels
Appetizer Plates
Silverware
Water Pitcher
Plastic cups for water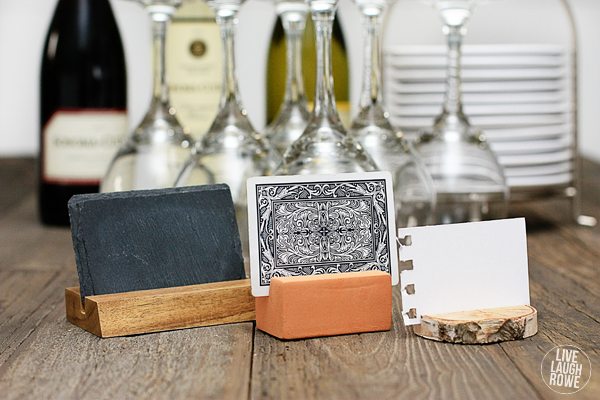 I'm going with a more simple/rustic approach, so nothing fancy schmancy for me. I'm deciding between these food label ideas and leaning towards the DIY Birch Holders. What do you think?
If you are going with a theme or color, you'll want to keep those in mind when shopping for your supplies.
I think planning the menu is the most fun! On my food and drink list, I've started with:
Palate Cleansers (water and crackers)
Wine
Appetizers
I've decided to feature a few wines from Sonoma-Cutrer, which include their recent exclusive Winemaker's Release: Sauvignon Blanc. This is the first-time Sonoma-Cutrer has created a wine outside of the two varietals for which they are known for – Chardonnay and Pinot Noir!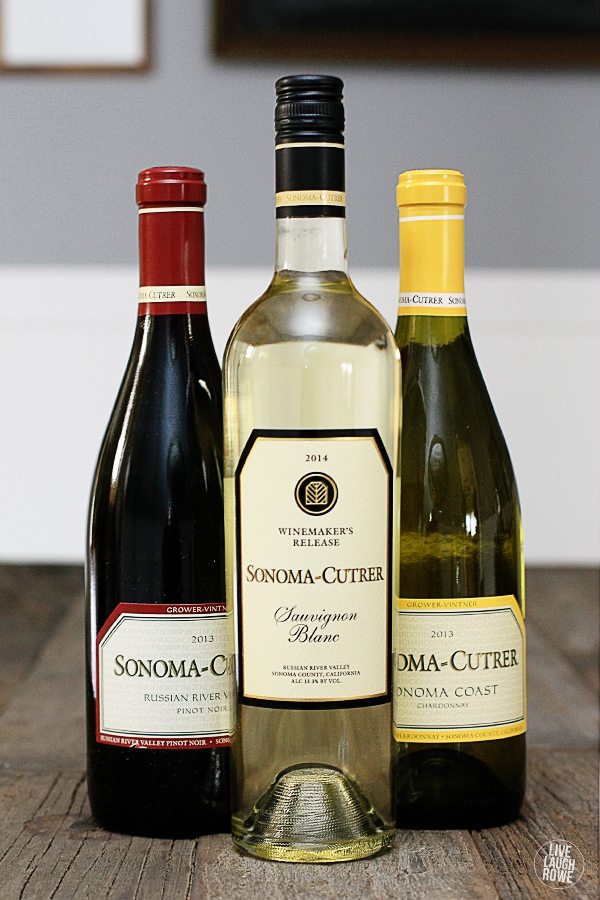 You guessed it — those are the three wines I'll be serving. Two whites and one red. I'm more of a white wine drinker and my husband is more of a red wine drinker, so I think these choices are a win-win. Take a look at their wine tasting notes: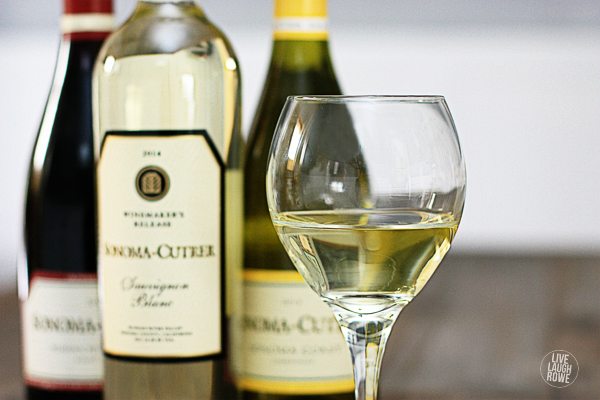 Now for the food. I always like to to do a little research on pairing appropriate appetizers with the wine. So, I'll be picking up some cheese, crackers/pita chips, grapes, sesame breadsticks and I'm thinking about serving a couple of the following appetizers too:
Mushroom Phyllo Bites
Crab Meat Hors D'oeuvres
Italian Stuffed Mushrooms
Roasted Red Pepper with Feta Dip
I think the planning is coming along… and it's been a lot of fun. I've been reminded of the time my sister and I held a Wine and Cheese Party. We had everyone RSVP by signing up for a wine and cheese pairing. I think we had over 15 different wines and cheeses. It was AWESOME! That is a another great way to host a wine party. Just hold it an hour or two after dinner, so no one is starving but willing to snip and snack.
I wanted to share a little more about Sonoma-Cutrer wines. Did you know that they have a wine club that offers exclusive wines and 3 shipments/year to members? You might consider joining and find some of your own new favorite wines.I'd love to hear if you give Sonoma Cutrer's wines a try! Looking to plan a trip to wine country? Sonoma-Cutrer also has vineyard and Winery Tours tours with wine tasting in Sonoma! Yes, please!
I'd love to hear if you give Sonoma Cutrer's wines a try!
Be sure to follow along with them around the web too:
Sonoma-Cutrer Facebook| @SonomaCutrer | Sonoma-Cutrer Instagram
Care to stay in the loop? I'd love to have you!
Catch me snapping + sharing pictures over on Instagram.
Subscribe to Updates | Like on Facebook | Follow on Pinterest
Linking up at Between Naps on the Porch