How to Reduce Common Household Allergens is brought to you by ARM & HAMMER.
Spring and allergy season is tough on most of us, don't you agree? While no home can be completely allergen-free, doing a thorough cleaning on a regular basis can help reduce the number of allergens to which you're exposed. I did a little research on how we could reduce some of the common household allergens. Surprisingly enough, I learned a few things along the way. (And I'm writing this as my eyes are watery and my nose is sniffling due to all the pollen.
7 Tips on How to Reduce Common Household Allergens

Anywho, do you know what the main source of indoor allergens are? I was surprised to see some of these myself.
Wall-to-wall carpet
Soft furniture
Stuffed toys
Pets
Damp areas
Indoor plants
Mattresses that aren't in allergy covers
Pillows and bedding you can't wash in hot water
Here are 7 Ways to Reduce Common Household Allergens:
One: Keep the bathroom free of mold.
Be sure to clean tub and walls/tiles regularly. Wash your shower curtain and liners (if possible). Replacing the shower liner when there are significant signs of mold or mildew is important.
Two: Wash Allergens Away.
Wash your sheets weekly and make sure it's at least 130 F (hot enough to kill dust mites). If your child has allergies, do the same with any washable stuffed animals. I've always washed most of my laundry in cold water; however, I never thought about 'killing' the dust mites in my sheets and bedding. Game changer!
Using allergen-proof covers for your
mattresses and non-washable pillows
is another great way to keep allergens at bay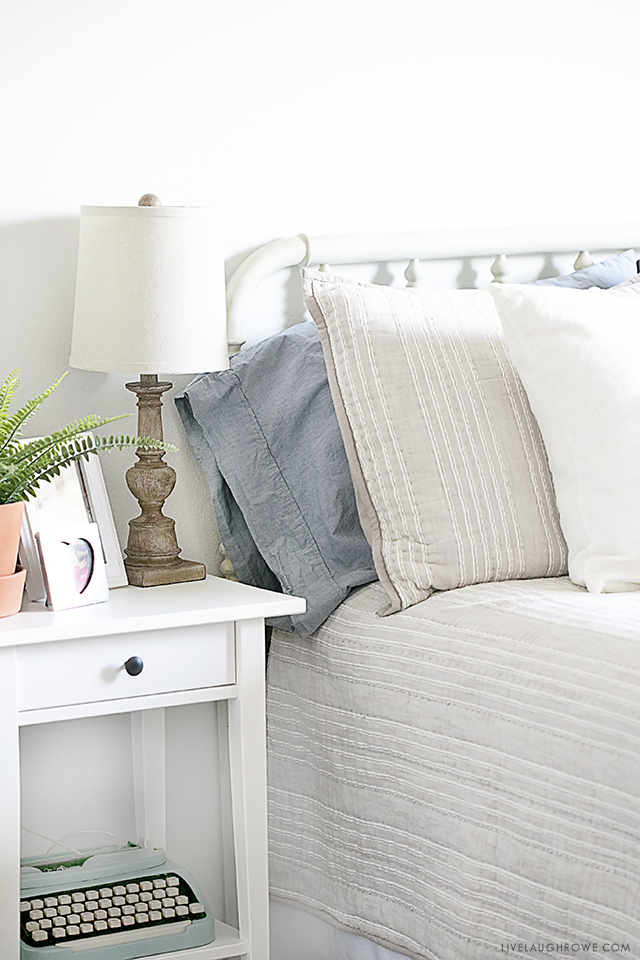 Three: Dusting cloths and mops.
Make sure to use damp dusting cloths and mops. This will attract the dust and allergens instead of scattering them into the air.
Four: Vacuum.
We have limited carpeting in our new home, but it is so important to vacuum once or twice a week. Carpets are a great place for all kinds of allergens (and dirt) to hide out.
When possible, make sure your vacuum has a HEPA filter. Some allergens are so small that they are able to pass right through a regular vacuum filter. That means that every time you vacuum, you could be sucking them off the floor and shooting them right back into the air, where you breathe them in. Yuck!
Five: Replace Vacuum Bags and Filters.
Frequently replacing vacuum bags and filters help surfaces around your home stay clean, removing allergens and dust. Recommended replacement timelines are as follows and will help to maintain peak performance of your vacuum.
ARM & HAMMER Premium Allergen Synthetic Vacuum Bags are specifically designed of synthetic material to help capture even more allergens, dust and pet hair. They capture at least, if not more, than 90% of allergens in the home at one micron or larger including pet dander, grass and ragweed pollen, household fibers and dust mite debris.
Replace vacuum bags every 1-2 months.
ARM & HAMMER HEPA Filters help trap particles 75 times smaller than a human hair, including 99.97% of dust mite debris, animal dander, molds and pollen.
Replace filters every 3-6 months.
ARM & HAMMER has other amazing cleaning products that help to neutralize odors and keep your home smelling fresh year-round, with the help of a little baking soda. These products are geared for those of us with furry friends.
ARM & HAMMER Pet Fresh™ Dry Carpet Cleaner effectively removes odors and stains when used with a vacuum. The cleaner absorbs allergens and eliminates any pet odors by breaking down tough stains, and works like a sponge to absorb pet or human messes in the carpet.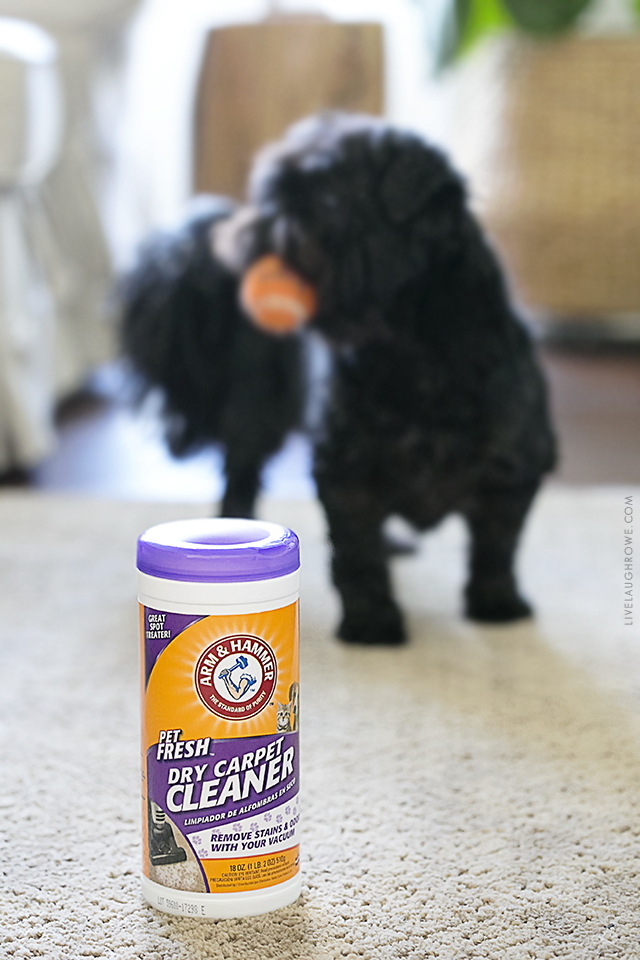 ARM & HAMMER Pet Fresh™ Fresh-Ins are pretty awesome too! Empty a packet into the dust bag or dust cup before placing it back into the vacuum cleaner. Since these packets are perfectly scented to neutralize odors in the home as you vacuum, they leave a fresh scent in the air.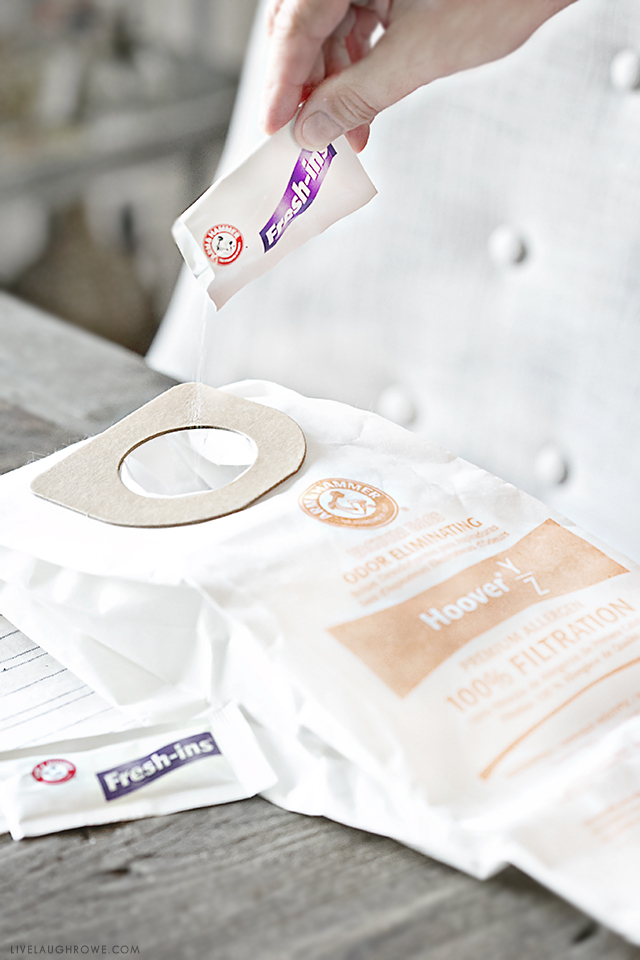 All of these items (and more) can be found on the new ARM & HAMMER website! With a wide range of products to fit any vacuum model and brand, this is a one stop shop where you can search for matching filters, bags and more.
Six: Entryways.
Monitor both the inside and the outside by keeping them swept or vacuum. The cleaner your path or patio is, the less likely someone is to track dust or pollen into your house. Another great idea is to drop your shoes off to avoid dragging in pollens or other allergens into the home.
Common Household Allergens can easily be dragged into the home…
Seven: Keep Pollen Out.
Instead of opening windows when it's hot, use the AC and keep your doors and windows closed (especially at night). An air conditioner will filter the air, preventing dust, dirt, pollens, molds, and other triggers from getting in. Be sure to change out those filters regularly as well.
Did you know that plants typically emit pollen in the morning? Avoid going outdoors between 5 a.m. and 10 a.m. Have to be outdoors when the pollen count is high? Change your clothes and shower when you come indoors (if possible).
Avoid air-drying laundry. Clothing
left outside will pick up pollen and mold.
So, use the clothes dryer instead.
Keeping up with some of the little things (vacuuming, cleaning/washing the carpet, taking out the trash, etc) will help to keep you home clean and running smoothly and effectively. And with the help of ARM & HAMMER, you can reduce common household allergens and focus on some of the more important life events and happenings. You can't beat that!
Additional Cleaning Tips and Articles:
Spring Cleaning Must-Haves and Printable Checklist
Bathroom Cleaning Tips
Spring Cleaning Tips
Exterior Spring Cleaning

Be sure to visit with me here too:
Facebook | Instagram | Pinterest | Twitter | Google+