Hello friends! It's Marie from Blooming Homestead and I am excited to be here at Live Laugh Rowe to share this pretty DIY Woodland Sign. I adore cozy winter decor and I love decorating for the holidays. Sometimes it feels as though I am rushing to decorate from one holiday to another so I love when I can find fun pieces that work for a whole season.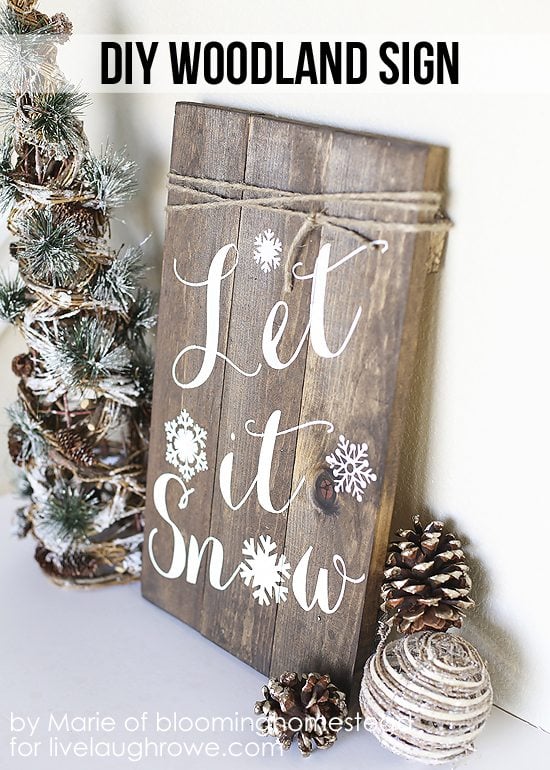 This sign is super easy and I'm going to show you how to make one of your own! First off, here are the supplies you'll need:
1 piece 1 x 3 x 6 ft common wood cut into 3 pieces of 17.5″ lengths each
2 pieces 1 x 1.5 x 10 common wood (for back bracing pieces)
stencil
2 yards jute
To start you'll want to create your board. I wanted a pieced together look so I chose to nail some boards together. You could also just use a solid piece of wood 30″ wide 17.5″ in length. For the piecing, you'll take a 1 x 3 x 6ft common board cut into 3 lengths of 17.5″. You'll also want to have 2 pieces of 1 x 1.5 x 10 to brace as backing.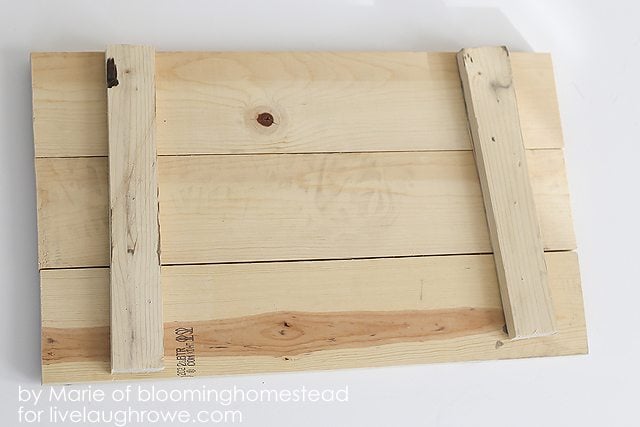 Now you'll nail it together. I used simple flat nails and a hammer to attach it together. After you get it nailed together you'll want to sand it down and then stain it.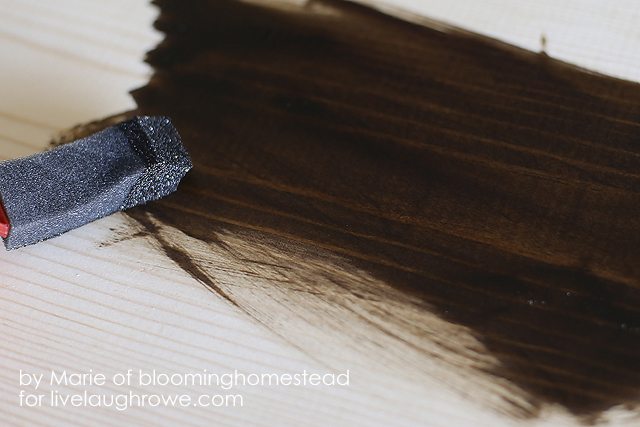 After the stain is cured, you're ready to paint. I am not talented with freehand so I created a (messy) stencil with my craft cutter and self adhesive vinyl. If you don't have a cutting machine you can try the freezer method for stenciling.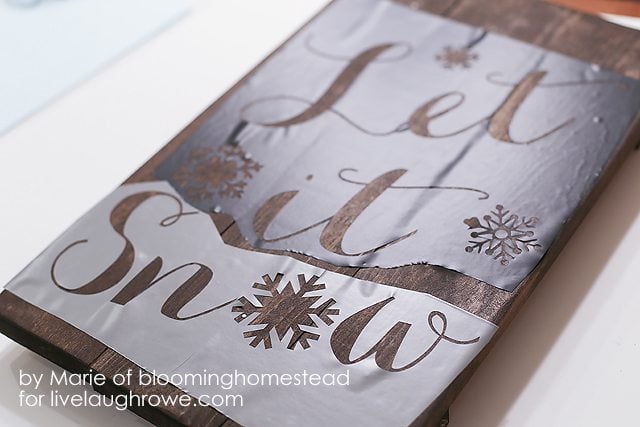 When you have your stencil placed you can start painting. To avoid a lot of paint bleeding it helps to use a paint dauber with a blotting method using a minimum of paint. You can layer it if you need it more opaque.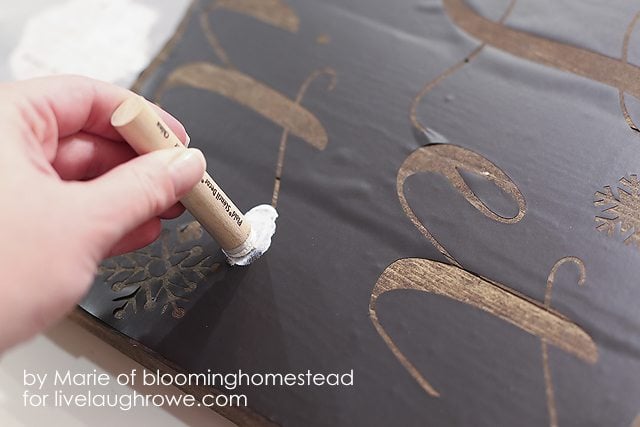 When the paint is dry you can remove the stencil and seal your board. Now tie on some jute for a fun rustic touch.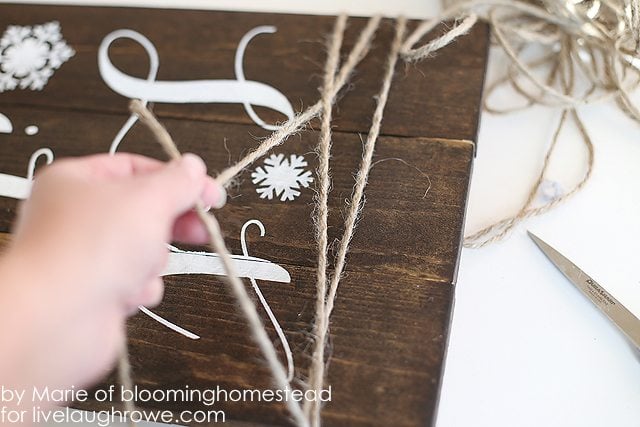 And there you have it, a beautiful rustic woodland winter sign.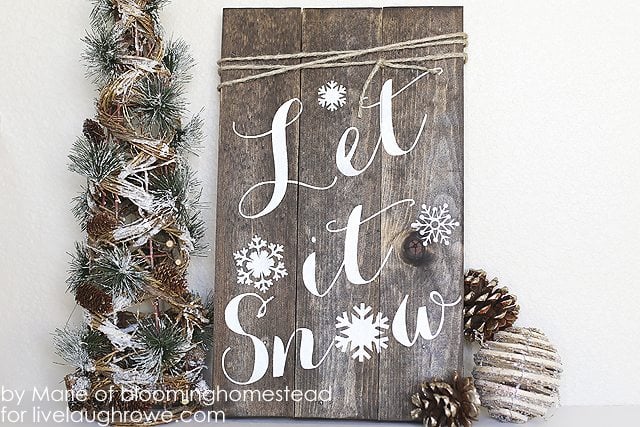 Thanks so much for having me Kelly! I would love to have you visit me over at Blooming Homestead for more fun tutorials.
UPDATE 11/22/15: A sign similar to this can be purchased on Etsy: https://rstyle.me/n/berx3sp8s6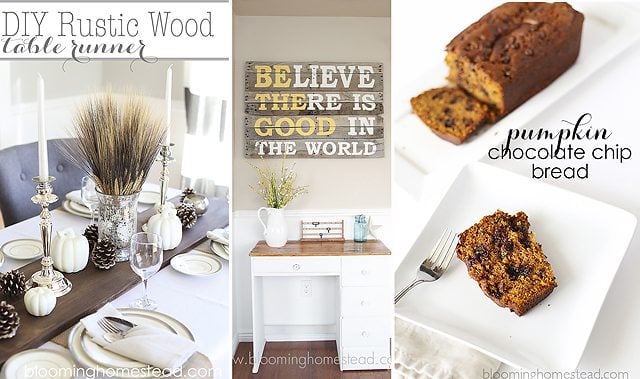 Table Runner | Pallet Wood Sign | Pumpkin Chocolate Chip Bread


Be sure to visit with Marie on her Blog | Pinterest | Facebook | Twitter | Instagram
*PLEASE NOTE: Due to this being a guest post, I'm unable to answer many of your questions. I apologize. Marie graciously shared this tutorial with us, but did not keep the cut file, so providing specifics about the stencil isn't possible. Please read the directions carefully as many of your questions are within the post. Thanks for your understanding.