Looking for some quick and easy Homemade Peanut Butter Dog Treats? Today you're in luck! I found this recipe on my groomers Facebook page and thought I'd give it a try. As usual, they were a hit!
Homemade Peanut Butter Dog Treats


If you've been around here long enough, you might know that my fur babies are the world to me — What they don't know is that they fill a void in my life after facing years of infertility. I love coming home and hearing Parker whimper and whine with excitement and watching Buster run for his ball.
I feel like Parker and I are getting closer as he gets older and is losing his eyesight. He has learned to listen carefully to mommy's verbal cues and I pick him up and carry him to his destinations more frequently. It's incredibly hard, but I'm going to love on him more than ever and not take his presence for granted.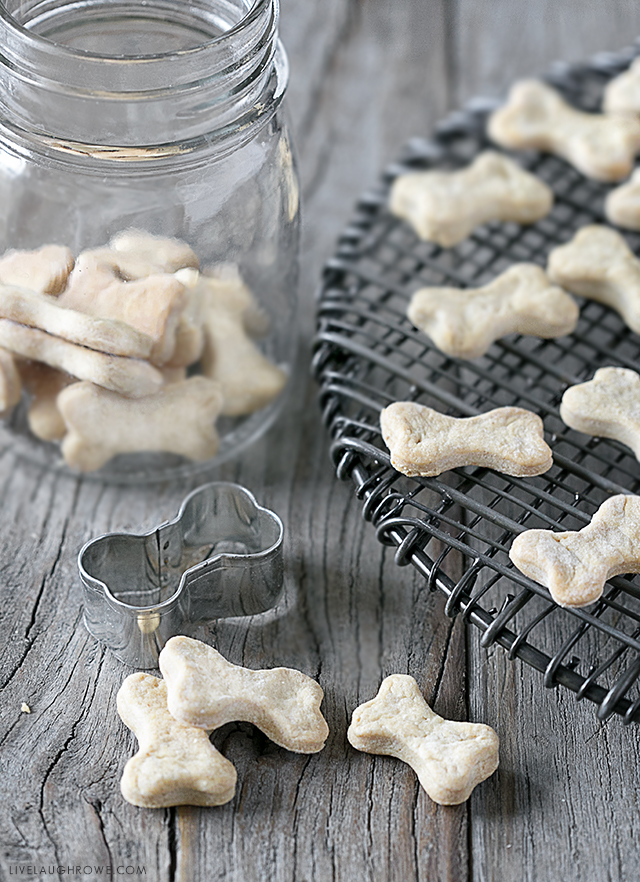 Steve and I kiddingly joke that Buster will live forever. He's active, pretty healthy and is sooooo laid back. I'm amazed at how far he's come with warming up Steve and I too. There was once a time he wouldn't sit on the couch with you or use a dog bed or let you rub his tummy.
So, I guess you could say that I enjoy spoiling them. One of the ways I've done that over the years is by making them homemade dog treats. While I'm sure just about any treat would do the trick (they have a passion for food in general), it's fun to give them something different.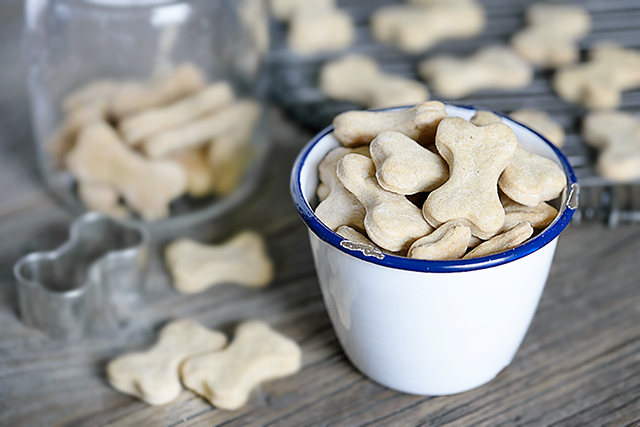 Did they last long? Not really. However, we did share the treats with the all of the other fur babies in the family too.
Give these Homemade Peanut Butter Dog Treats a try — and let me know what your pup has to say (pay close attention to his/her tail). Wink!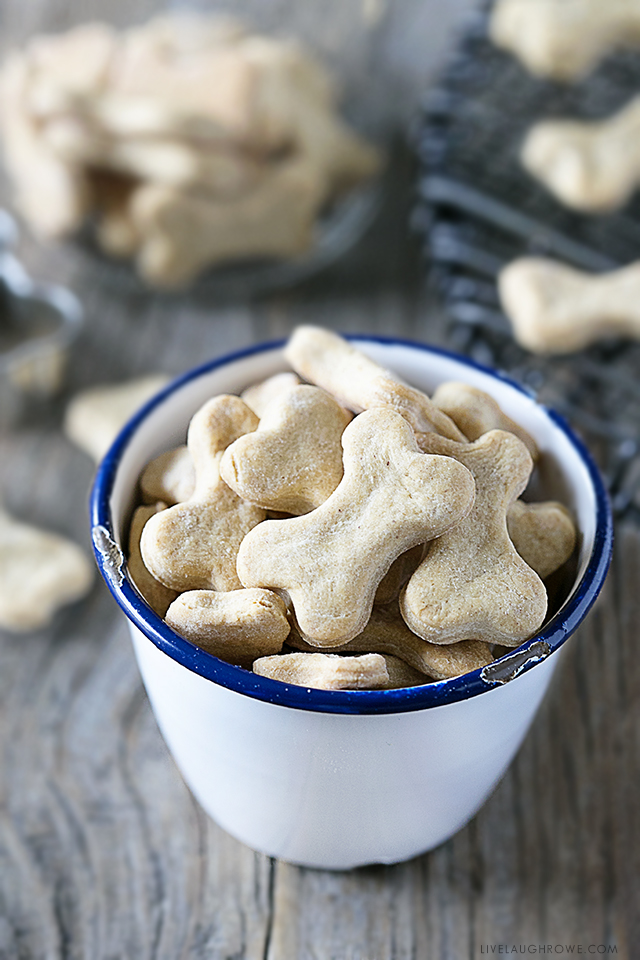 Homemade Peanut Butter Dog Treats
Ingredients
2

cups

flour

1/2

cup

peanut buttter

2

eggs

1/4

cup

water
Instructions
Mix together your flour, peanut butter and eggs in a large bowl until slightly combined.

Add 1 Tbsp of water at a time until the mixture is wet enough to roll out as dough.

Roll out your dough and cut out your favorite shape with some cookie cutters.

Place your treats on a baking sheet and cook for approximately 20 minutes.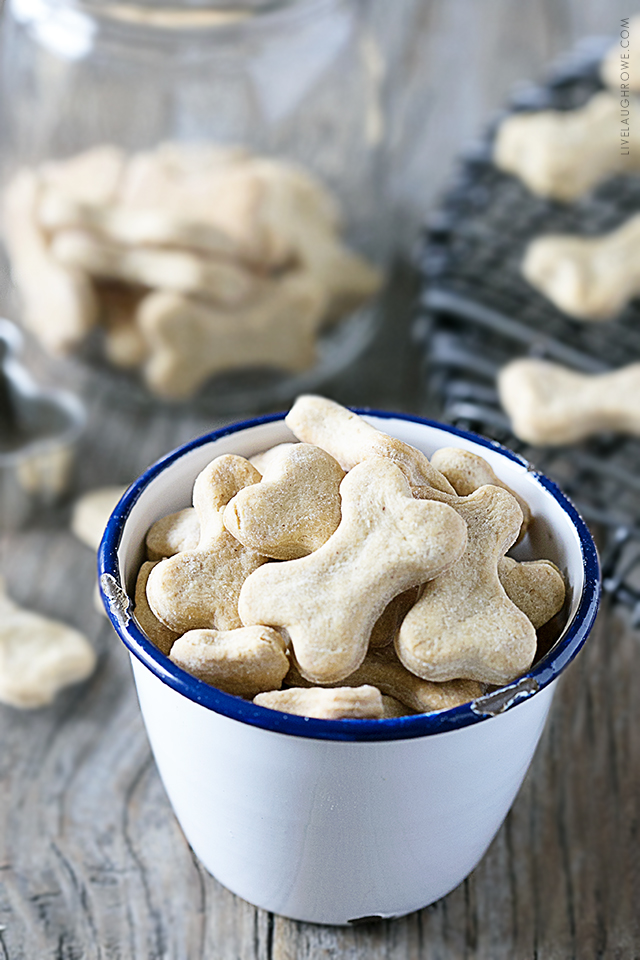 Check out these delicious dog treat recipes too!
Peanut Butter Coconut Oil Treats
Frozen Dog Treats using only 3 Ingredients
Pumpkin Peanut Butter Dog Treats
Homemade Paw Print Dog Treats

Be sure to visit with me here too:
Facebook | Instagram | Pinterest | Twitter | Google+