Spoil your pups this summer with these extra delicious Frozen Dog Treats — trust me, they'll be begging for more!

Frozen Dog Treats using only 3 Ingredients


As many of you may or may not know, I don't have children. So, my fur babies are my pride and joy. The past few months we've been having some troubles with Parker. In December of 2014, he slipped off of our deck and down the stairs due to ice. The stress of the fall caused an episode of White Dog Shakers Syndrome. His head continually shook/bobbled and his eyelids and feet would have little spasms.
We were hopeful that the steroids (over time) would correct the shaking and spasms; however, it never did completely dissipate. Recently we've noticed several other changes in his behavior and we're not sure if it's related to the current condition or another neurological condition. There are some other concerns as well that I won't bore you with.
I'm sure you're wondering why I'm sharing all of this, but I promise there is a reason. Lately, I feel that I'm continually being reminded how life is short. We don't know if and when our lives or our pets lives could be cut short. So, I want to be more aware and make intentional decisions. That means seizing the moment, trying new things, less work and more play — and making special treats and meals for my pups.
"Whoever said diamonds are a
girls best friend never owned a dog."
Here is where this frozen dog treat recipe comes into the picture! I recently made these for the kiddos and they were a hit.
Frozen Dog Treats
Ingredients
1/2

banana

16

oz.

plain Chobani Greek Yogurt

1

heaping tablespoon Jif Peanut Butter

Milk-Bone Small Dog Biscuits

optional
Instructions
Place banana, yogurt and peanut butter into a blender and blend until creamy.

Add Milk-Bone to each poured treat, optional.

Place in freezer until they are frozen solid.
Want to hear a little secret? These are people friendly too. Yep, all of the ingredients (minus the dog bone) are foods we eat. I tasted one. Not too shabby. The yogurt overpowered it a bit, so next time I might make them with more banana and peanut butter, but I'm thinking a popsicle recipe might be in the near future.
Regardless, the dogs loved them! They practically swallowed them whole, before I swooped them up and did a little chopping up. HA!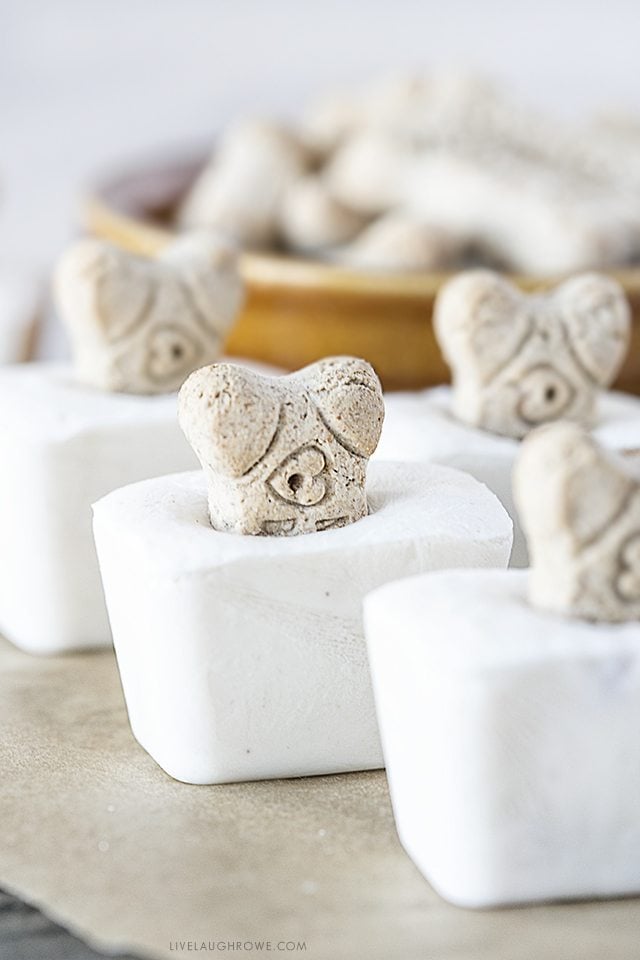 I hope your fur babies love these peanut butter banana dog treats as much as mine did! Life is too short not to spoil them — especially during the hot summer temps (wink).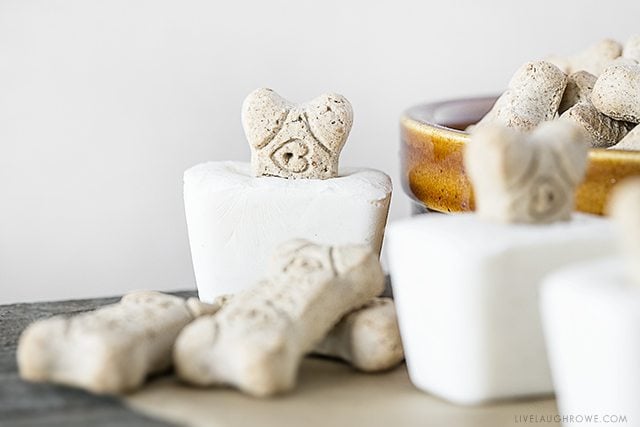 Looking for some more dog treat recipes? These Peanut Butter Coconut Oil Treats are popular around these parts too.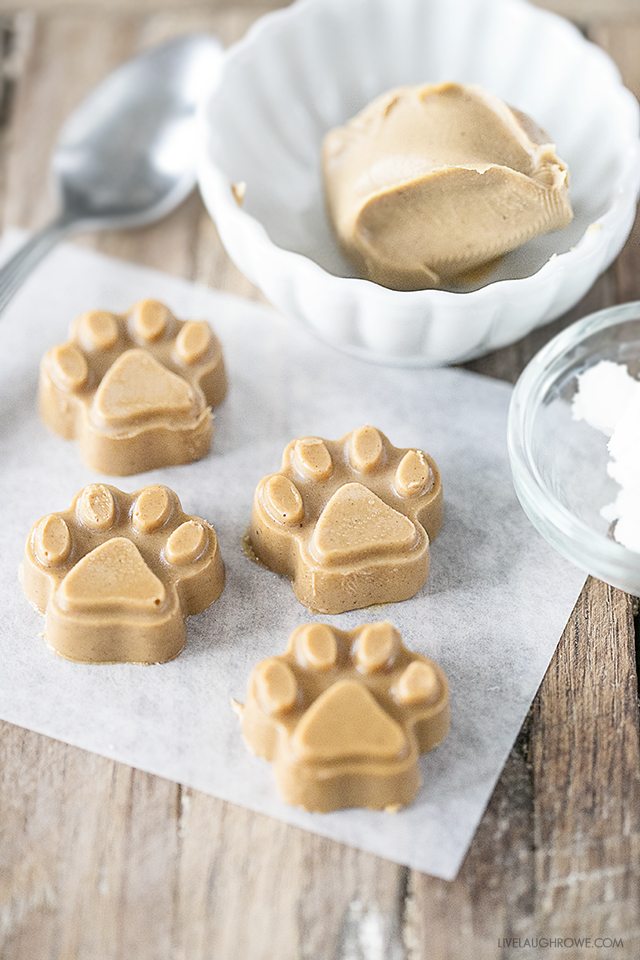 Be sure to visit with me here too:
Facebook | Instagram | Pinterest | Twitter | Google+