This is a sponsored post written by me on behalf of Beneful for IZEA. All opinions are 100% mine.
If you've been around here long enough, you might have noticed that I have two of the cutest little dogs — and they are my fur babies. They're pretty spoiled, they love to sing (aka howl and bark), they'll never turn down a treat and they enjoy an occasional trip to the local dog parks… where we can 'unleash' their energy and joy!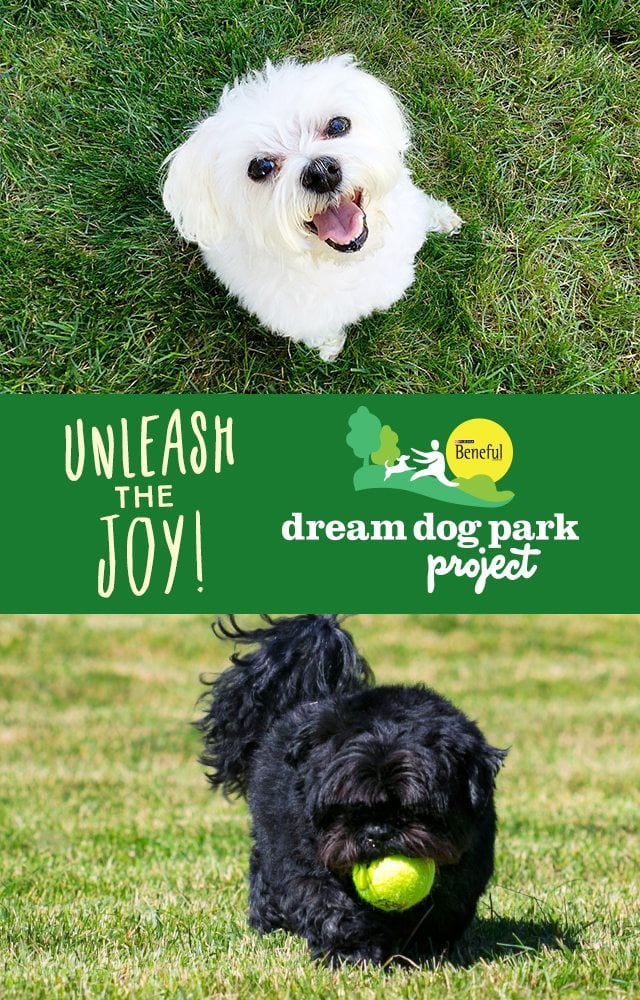 Therefore, I'm super excited to be partnering with Beneful to share a little bit about the the 2016 Dream Dog Park Project. I'm 99% sure that a dog would prefer to have no leash at all times. So, having a place where dogs can have off-leash privileges is a real treat. Therefore, they enjoy the ability to roam (run) free, sniff all things and leave their scent. Am I right or am I right?
We love dog parks! As a result, we've visited a couple that are relatively close to where we live: Broemmelsiek Dog Park and Quail Ridge. Quail Ridge is one of our favorites! The park has a 2.5-acre Off-Leash dog area split into two different designated areas for big and little dogs. Due to the fact that the big dogs intimidate my boys, I love that there is an area where they can be with dogs their size. It's genius!
My sisters dog, Sydney, likes to join us at the dog parks too!
Since 2010, Beneful has been helping to build and upgrade dog parks. Since these parks are unique places for dogs and owners to bond and socialize, improvements and additional dog parks in some communities would be a blessing. The Beneful Dream Dog Park Project goal is to provide financial and hands-on support to at least 12 dog parks in the U.S. this year. Maybe you're not a dog owner or you are but you're not sure what the benefits of dog parks are.
Benefits of Dog Parks
Exercise. Taking your dog to the park allows the dog to play and get some of their energy out. Following your dog or playing with them is great exercise for the dog owner as well.
Socialization. Dogs and their owners can make new friends! Yay… that might even lead to doggy play dates!
A Safe Environment. Dog parks are safe environments. You can't offend non dog lovers, because they're not present. Dogs love dogs (generally speaking) and dog lovers enjoy loving on other dogs. It's a win-win. Quail Ridge park has park rangers, which is another wonderful perk!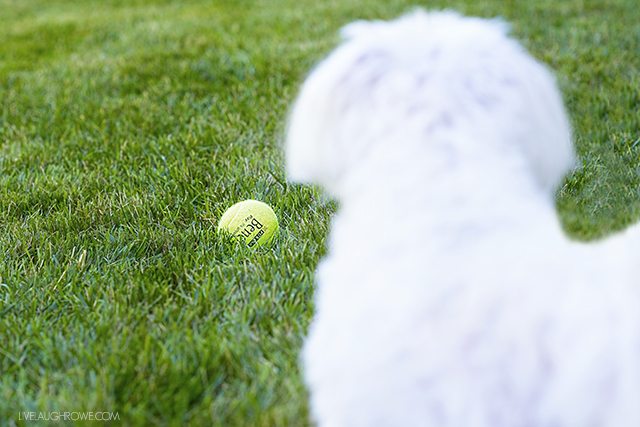 Here is a VERY cool fact! Beneful is working with GoFundMe to encourage dog lovers to create campaigns for local dog parks! The goal is to raise awareness and funds for improvements (or to get a new park off the ground)!
So, how can you get involved? Here are a couple of different ways.
Each month, Beneful will select a new GoFundMe dog park campaign to spotlight on

www.beneful.com/dream-dog-park

and on Beneful's Facebook, Twitter and Instagram. Beneful will provide dollar-for-dollar donation matching support, helping the projects reach their goals.

If you/your readers have a park in the community that needs support, you can encourage them to make a campaign for it on GoFundMe and Beneful might spotlight it and help increase the funds raised!

Share a post on social media. Whether it's for a local dog park or a link to the Dream Dog Park Project website. Be sure to tag @Beneful and use the hashtag #DreamDogPark on social media. Beneful will put $1 towards the Dream Dog Park Projects this year (up to $50,000) for every social share.
I hope this encourages you to help a good cause and unleash the joy in your community!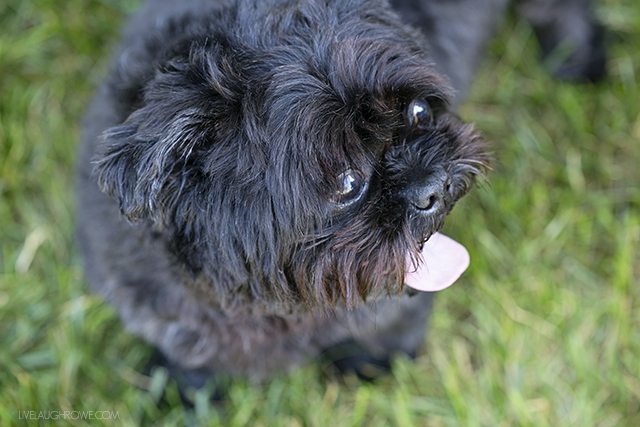 Be sure to visit with me here too:
Facebook | Instagram | Pinterest | Twitter |Google+