Pineapples seem to be all the rage! What do you think of pineapples? I kinda love eating them and I love what they symbolize! I thought I would share a pineapple printable with you guys today!
Did you know the pineapple is an expression of "welcome"? It symbolizes what we all appreciate in our homes: warmth, friendship and hospitality.
Growing up in a pastors home, we socialized with church families A LOT! Many times we would visit with friends in their homes. There would be old slates with stenciled pineapples hanging inside and/or outside the home. An embroidered pineapple hanging in an embroidery hoop was common too.
Eclectic Pineapple Printable
I can honestly say that there was always a sense of friendship and warmth present too. My mom had pineapples hanging home too. Understanding the pineapples meaning as a child is improbable, but identifying the pineapple is something I do remember. The decor was part of the country/farm decor.
Looking back, I can smile on the memories and say that what the pineapple symbolizes has been a part of my journey for a very long time! Such sweet and special memories.
This printable has an eclectic-vintage feel. Sized at an 8×10, I'm hopeful you can find a place for this pineapple printable in your home. It makes a great housewarming gift too! Enjoy, sweet friends.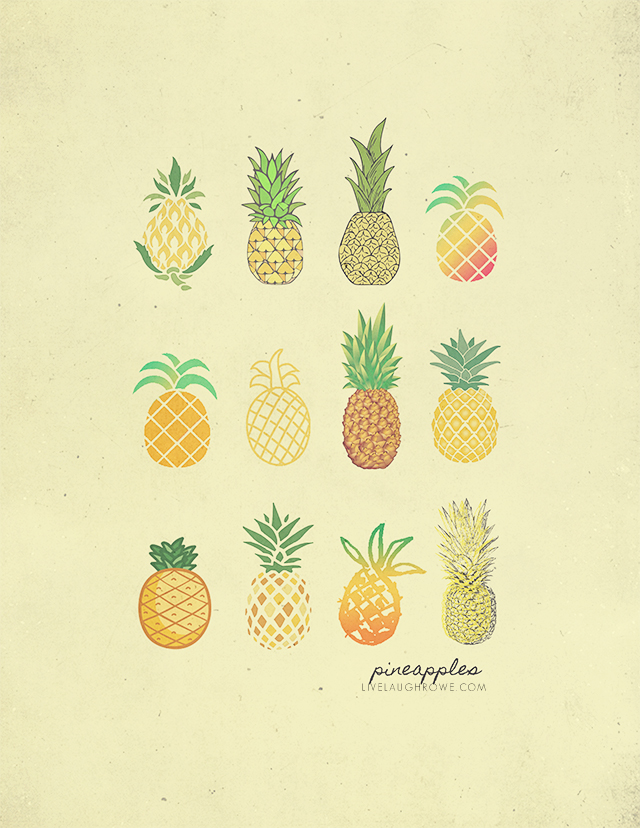 *Please Note: All printables and downloads designed by Live Laugh Rowe are for PERSONAL USE ONLY. Please do not alter the file or claim it as your own. Resale of electronic files and printed versions are prohibited.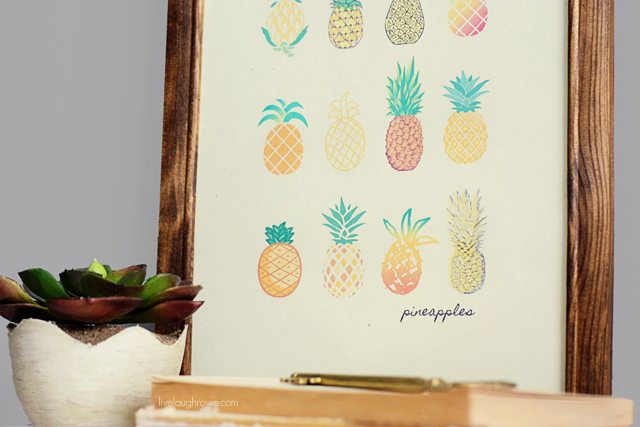 Other printables you might enjoy:
Shabby Chic Pillow Box Printable
Beautiful Friendship Printable
Vintage Camera Patent Print
Free Printable for Teachers
Farmhouse Inspired Printable Menu Planner

Be sure to visit with me here too:
Facebook | Instagram | Pinterest | Twitter | Google+