A farmhouse Printable Menu Planner paired with online grocery shopping can save you time and money! It's time to take time back.
Printable Menu Planner and Online Grocery Pickup


If there is one thing I love about my job (blogging), it's being able to share with you things that I love! This summer I attended Haven and sat in on a session about time management, something I really stink at. However, I took away some great tips like using a menu planner to save time.A
After returning home, I found out that our local Walmart store started offering online grocery pickup. I remembered thinking, wait — what?!?!? I NEED this in my life. Seriously, Walmart's online grocery pickup service saves you so much time by doing all the grunt work for you!
Here's how it works!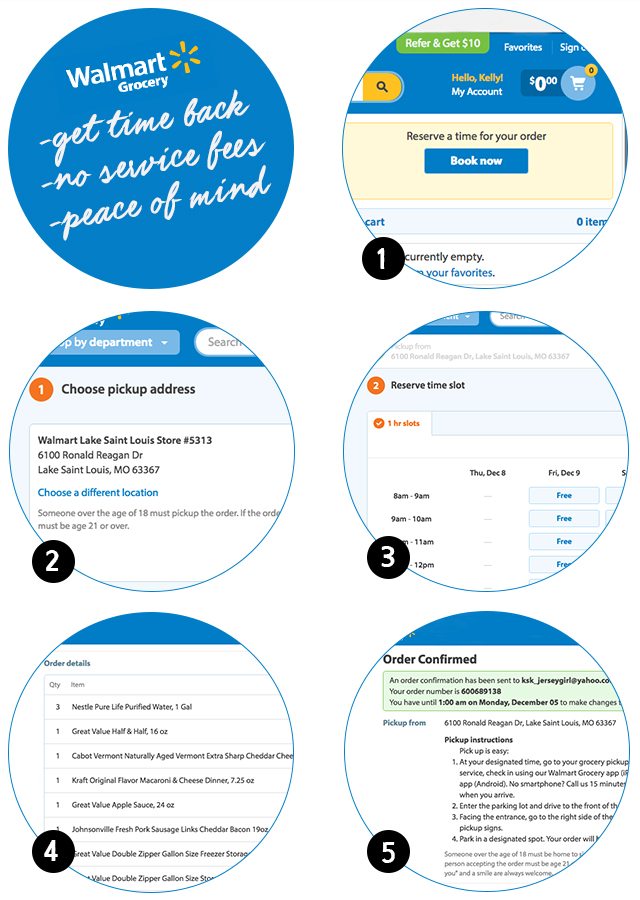 Step One:
Visit walmart.com/grocery and click the BOOK NOW button.
Step Two:
Choose your pickup address.
Step Three:
Reserve a time slot. Pick a day and time.
Step Four:
Shop. Fill that cart up! All orders must be at least $30 to use this service.
Step Five:
Order Confirmation. Another great thing is they give you window of opportunity to make changes to your order. Forgot the milk? Add it on. Boom.
On the day of your pick-up (if you have the app installed), you'll want to check in.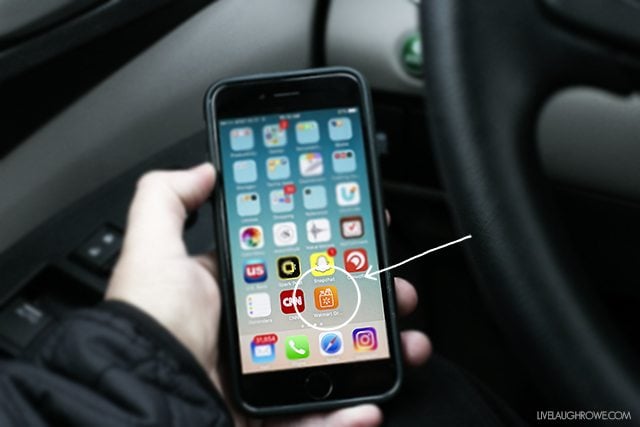 When you open the app, you'll recieve a message saying that your next order will be ready for pickup on specified date and the hour that you chose. It will have a clickable link that says to 'check in to save time.' (see below)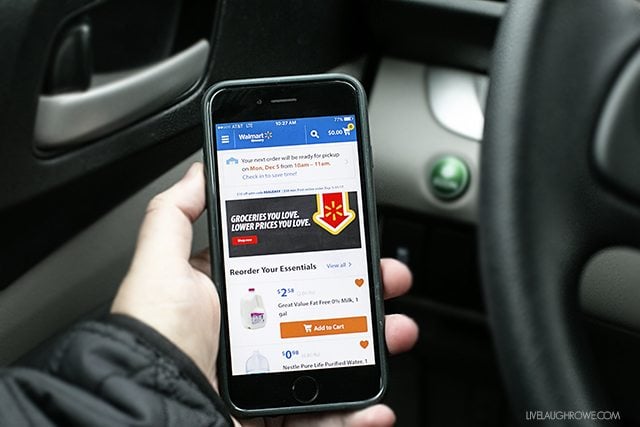 Once you click on that, you'll see a pop up that says you're checked in!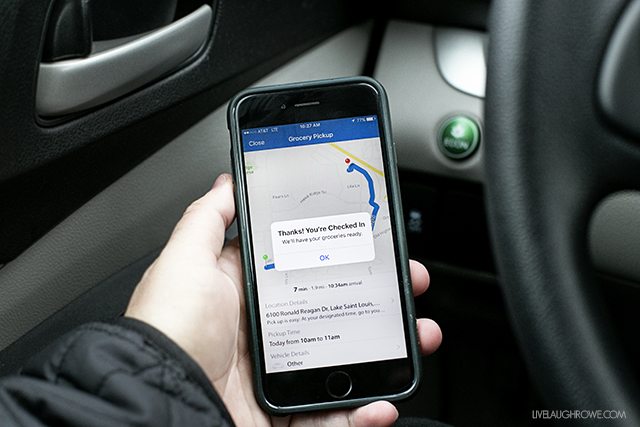 Keep the app open and head to your pick up location. As your traveling, the app will keep the store (and you) up to date on your location. It will notify the store of your arrival — and an associate will meet you at your car in a matter of minutes.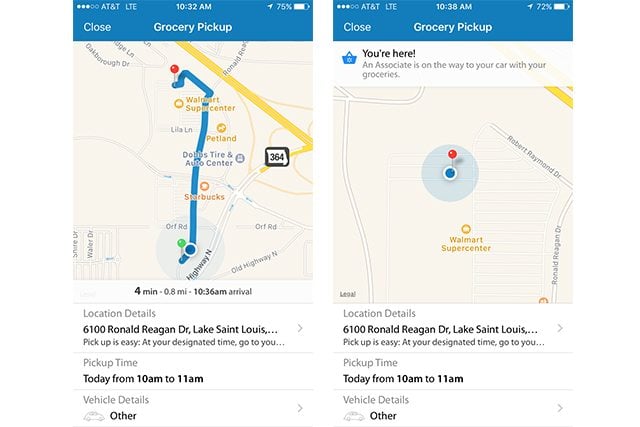 You'll park in one of the reserved online grocery pickup spots. If you don't have the app or choose not to use it, you simply call the number on the sign and let them know your name and the reserved spot you're parked in. Genius, right?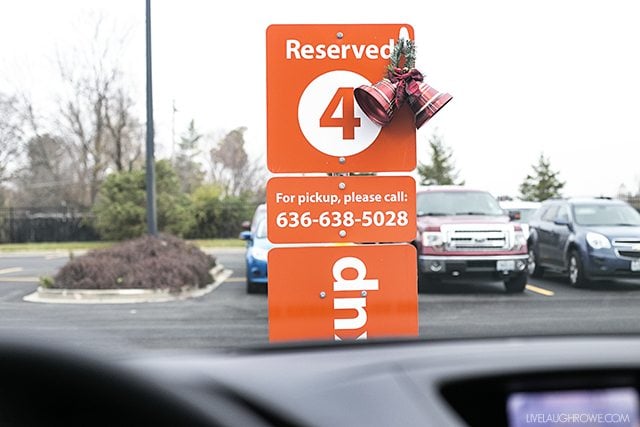 An associate will come to the driver side window and confirm whether all of the items were available and have you sign for the order — and start loading up the groceries into your trunk!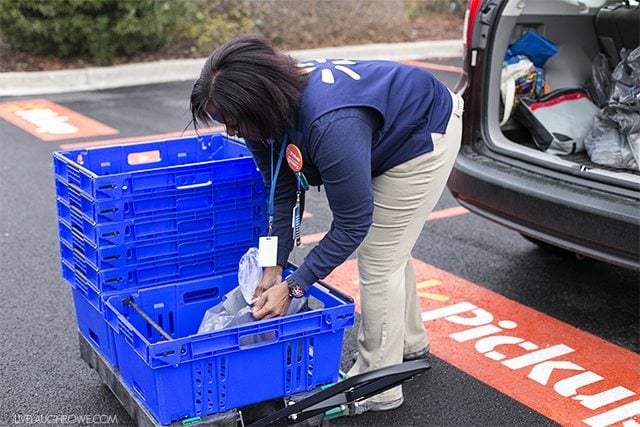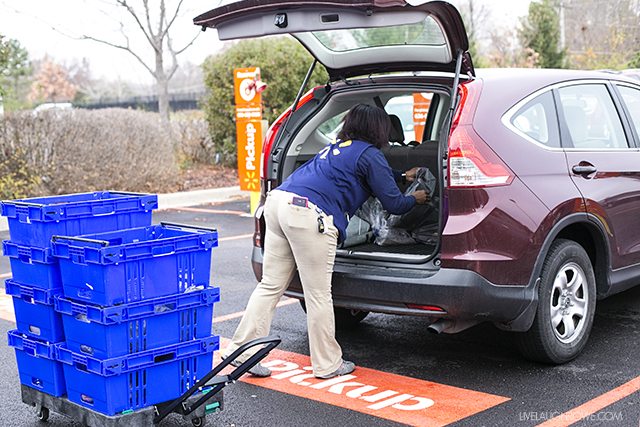 You don't have to get out of your car or anything. Simply pull in, sign for charges, hold tight for a few minutes and pull out. The app will notify you when the order is officially complete — and you're done!
This service has been a HUGE blessing for me… I do it a couple of times a month and convinced several friends and family to do it. I'm seriously obsessed! You can add your groceries to your cart while waiting in the car pool, watching tv, etc.
Now, if you add your meal planning to this equation, you can save even more time and money! Here is a farmhouse inspired Printable Menu Planner to use. I'm still a work in progress on the meal planning, but I will be making this a New Year's resolution. Who's with me?
*Please Note: All printables and downloads designed by Live Laugh Rowe are for PERSONAL USE ONLY. Please do not alter the file or claim it as your own. This file is not intended for resale, nor are the printed versions of this file.
DOWNLOAD PRINTABLE MENU PLANNER
Want to be a #groceryhero too? Check out the online grocery pickup service and share your experience in the comments.
If you like this printable, you might like these as well: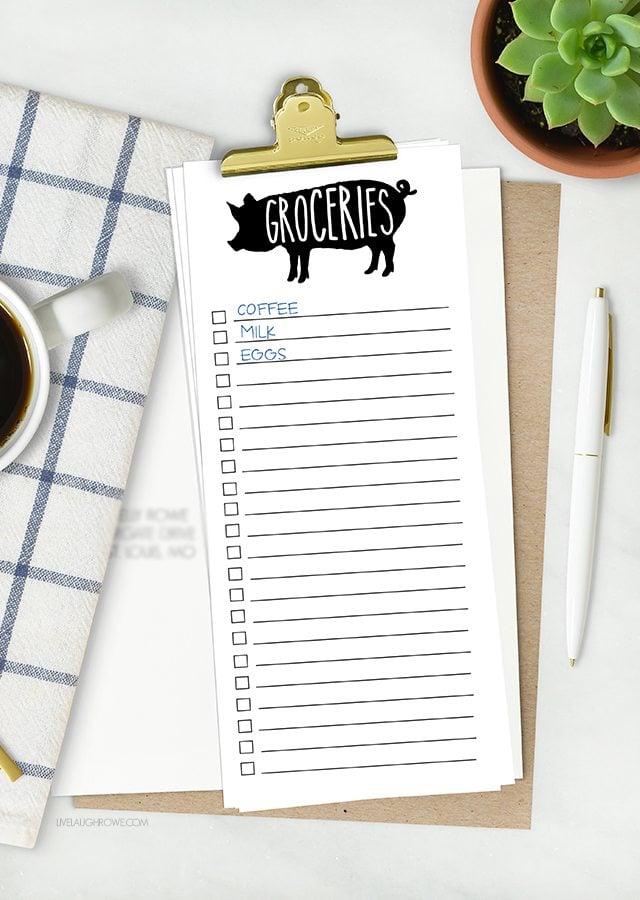 Printable Grocery and T0 Do Lists

Be sure to visit with me here too:
Facebook | Instagram | Pinterest | Twitter | Google+
This post is sponsored by Walmart; however, my opinions and obsession with this service is 100% my own.