Cast Iron pans are quite popular these days. I've been using them a lot more and inquisitive minds always seem to do a little more digging and exploring. So, today I'm going to share some fabulous cast iron accessories (and more) that might inspire you to do a little more with cast iron skillet cooking (or baking).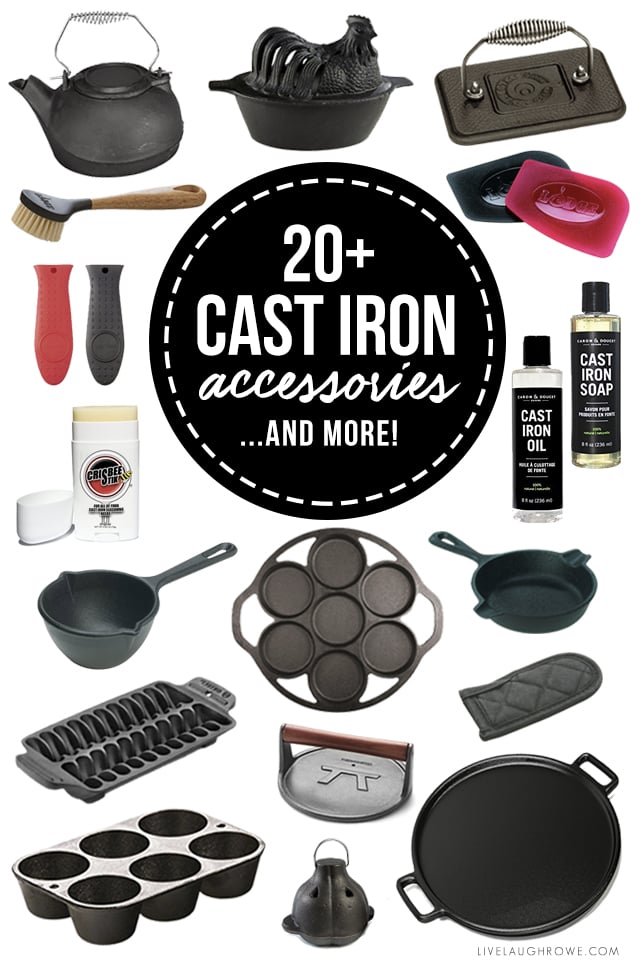 There's a commercial that aired from Golden Corral years ago and it always comes to mind when I'm using a cast iron skillet. Weird, I know.
Picture a young couple on a porch. The young woman (if my memory serves me correctly) is sitting and the young man is on one knee.
It appears as though he's going to propose, as he says her name and, "Will you…"
At that time he's hit over the head with a cast iron skillet and says, "…come with me to Golden Corral?" in a very dramatic, exaggerated way.
Every time I saw the commercial I would chuckle -and- roll my eyes. You know how that goes — it's so stupid it's funny? Yep.
Why that silly commercial has stuck in my head over the years is beyond me! Maybe it was the voice he used, how it made me laugh and/or that cast iron skillet. I don't know, just about every time I use a cast iron pan — that commercial comes to mind.
I honestly never thought I would really delve into using cast iron pans for cooking. It all started with the Bacon-Wrapped Filet Mignon. Then my mom gave me a pan when she was downsizing — and I recently bought an awesome cast iron grill/griddle.
As a result, a lot of yummy cast iron goodness has been made, such as these AMAZING Cast Iron Skillet BBQ Drumsticks (or thighs).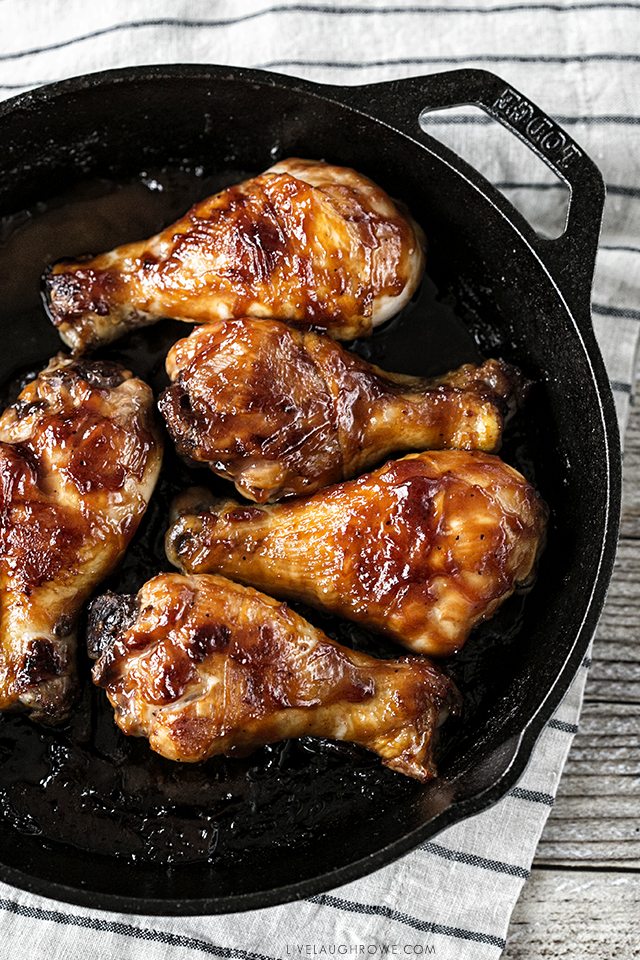 And these colorful chicken fajitas.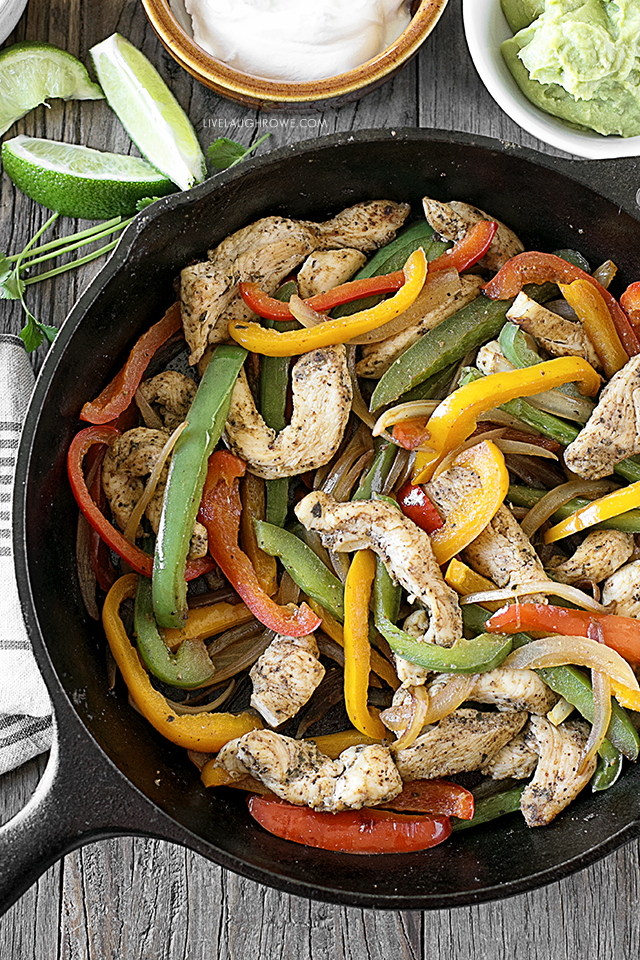 There are so many amazing recipes from sweet to savory to try too! You can even purchase a magazine (or book) full of recipes too.
So, as you can see, it's easy to jump on the bandwagon… why not add a few accessories, cleaning supplies or a melting pot to the mix?
Let's take a look at some of these cast iron goodies…. some I own, many are on my wish list and others I think are just pretty cool.
20+ Cast Iron Accessories and More
Cast Iron Grill Press (for steak, bacon, hamburgers, etc).
Double Dutch Oven (very cool)
Miniature Skillets (great for desserts)
Meat Rack for Dutch Ovens (over 4 quarts)
10 and 12-inch Cast Iron Skillet Set (popular sizes)
Square Grill Plan (used to make the Bacon-Wrapped Filet Mignon).
And, let me warn you, there are so many more pans and accessories out there — so be sure to do some additional exploring yourself.
Now, what will you be making and when should I come over? (wink)
A few more Cast Iron Skillet Recipes to try:
Skillet Chicken Tacos
50+ Cast Iron Skillet Recipes
41 Easy Skillet Recipes

Be sure to visit with me here too:
Facebook | Instagram | Pinterest | Twitter | Google+