Can you believe February is knocking on our door? Wait! What? We're a full month into 2017 already? That is crazy town, friends. So, it's time to print the 2017 February Calendar to keep us all on our toes (hee-hee).
February Calendar with Inspirational Quote
I love this quote. "Kindness is like snow, it beautifies everything it covers." Kahlil Gibran. Kindness is such a powerful thing. It can turn someones day around, decrease stress, lower blood pressure and inspire more kindness! Isn't that exciting?
This month, I'm going to challenge myself to spread a little extra love and kindness. Sure, some of us do this everyday in some way or another, but what if we did more of it intentionally?
In college, I had some tormentors… it was so bad at times that the Vice President of Student Development said he wouldn't be surprised if we (my sister and I) didn't return to the college the following year. To keep a long story short, we did return and I chose to forgive. I approached one of the tormentors and told her that I forgave her. The others? I killed them with kindness.
I have to admit when I look back on that, I'm incredibly proud of myself. Taking the higher road is not always easy, but sometimes it's necessary. Embracing forgiveness and kindness was the right choice.
Would you care to join me on a mission of kindness? I hope you will… let's beautify everything we can!
*Please Note: All printables and downloads designed by Live Laugh Rowe are for PERSONAL USE ONLY. Please do not alter the file or claim it as your own. This file is not intended for resale, nor are the printed versions of this file.
If you love vintage botanical prints, then you might want to print the February Calendar from my Vintage Botanical 2017 Calendar.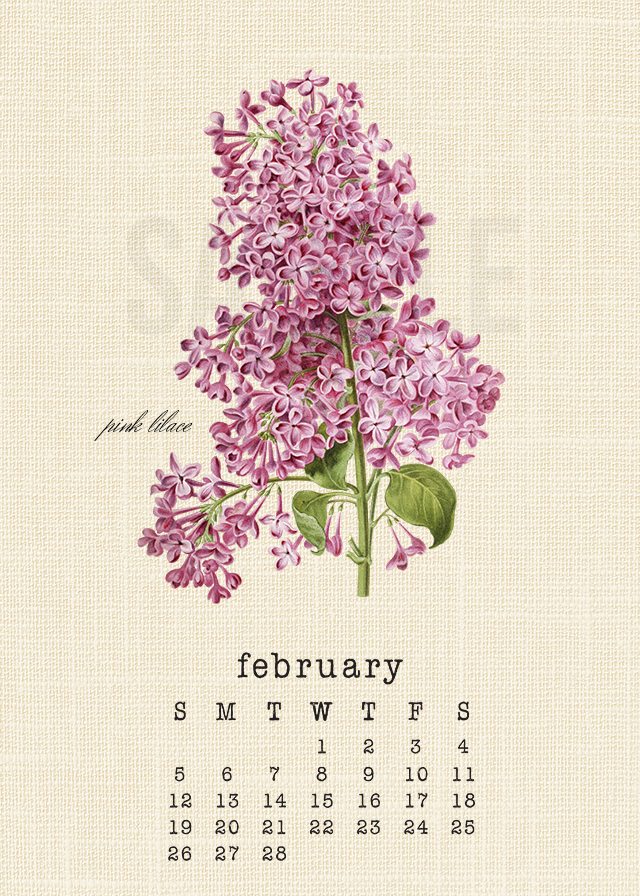 Happy February, friends! Let's make this a month to remember.

Be sure to visit with me here too:
Facebook | Instagram | Pinterest | Twitter | Google+