Simple Mozzarella Turkey Cutlets served over angel hair spaghetti, a delicious meal that the whole family can enjoy!
Last weekend we were in Springfield for Easter. We celebrated the holiday with some dear family friends that we've known for years. It was so nice to catch up with them and enjoy some amazing food. Of course one of the many dishes included a pasta dish. Nom nom nom.
I love carbs — and if you're also a lover of carbs, I'd be willing to bet that you love yourself some pasta! Am I right? Well, pasta is a HUGE weakness for me… Fettuccine, Penne, Bowtie, Elbow Macaroni and more. Carbs, carbs and more carbs — right? I could probably enjoy a bowl of pasta every day (if it were calorie free, of course).
Recently, I was flipping through my recipe box and found this one my mom shared with me and my sister years ago. I hadn't made this dish in a long time, but I was reminded what I loved about it. Delicious and simple, plus it has some of my favorite ingredients in it — pasta and cheese.
Turkey Cutlets with Mozzarella

We don't eat much red meat in our house, so turkey and chicken seem to be our go-to meat. Steaks make appearances on occasion, but not often. So, I'm always looking for different ways to make use of chicken and/or turkey.
When things are crazy busy, easy dishes are always welcome. These turkey cutlets served on a bed of spaghetti with cheese and sauce will not disappoint. Oh, and don't forget the french bread.
Simple Mozzarella Turkey Cutlets
Ingredients
1 1/2

pounds

turkey cutlet

1

jar spaghetti sauce

Mozzarella Cheese

sliced or shredded

1

box angel hair spaghetti

Salt and Pepper
Instructions
Season cutlets with salt and pepper.

Heat a large nonstick frying pan on medium heat.

Cook spaghetti according to directions on package.

Cook cutlets until golden brown and cooked through.

Add 1/2 slice or tablespoon of shredded cheese to each cutlet in pan.

Serve on angel hair spaghetti, add sauce and additional mozzarella cheese.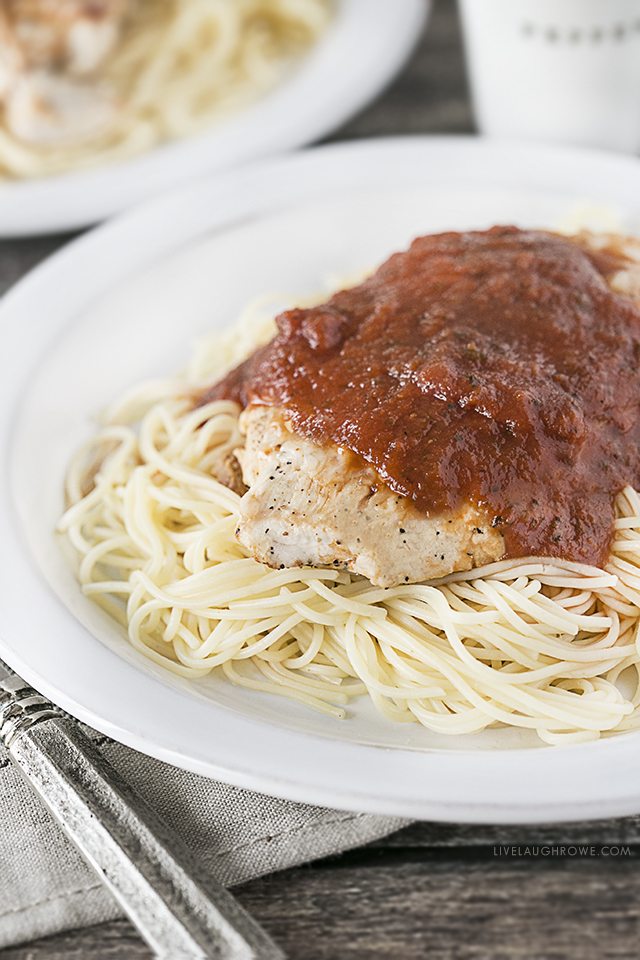 A slightly healthier version when the turkey cutlets aren't breaded or fried, so you can enjoy the pasta with a little less guilt (wink). Let me know what you think!

Be sure to visit with me here too:
Facebook | Instagram | Pinterest | Twitter |Google+