This almond cookie recipe is buttery goodness with a punch of almond flavoring. All things considered, this almond cookie might just be a new favorite, and they're easy to make. Delicious melt-in-your-mouth goodness is coming right up!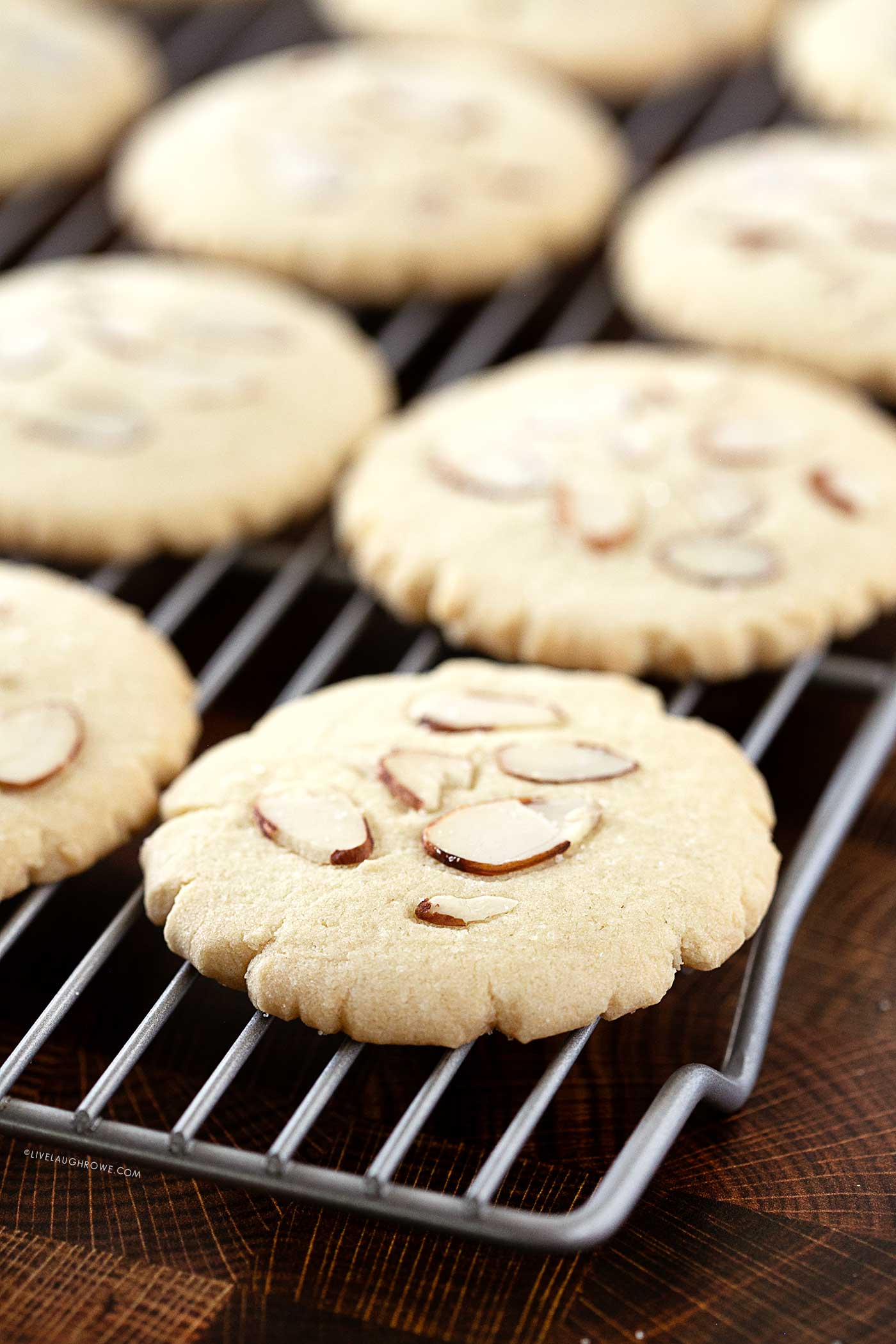 I frequent a local coffee shop that has some delicious cookies and muffins. They sell one particular cookie with almond slices on top and sugar sprinkled on it. It's so good.
Consequently, I wanted to recreate it, but this was as close as I could get. Although I'll be keeping my eyes open for something closer, this recipe certainly didn't disappoint.
Nevertheless, this almond cookie recipe is packed with flavor and will leave you wanting to eat another. It reminds me a tiny bit of a shortbread cookie taste, and they certainly pair nicely with a glass of milk (wink-wink).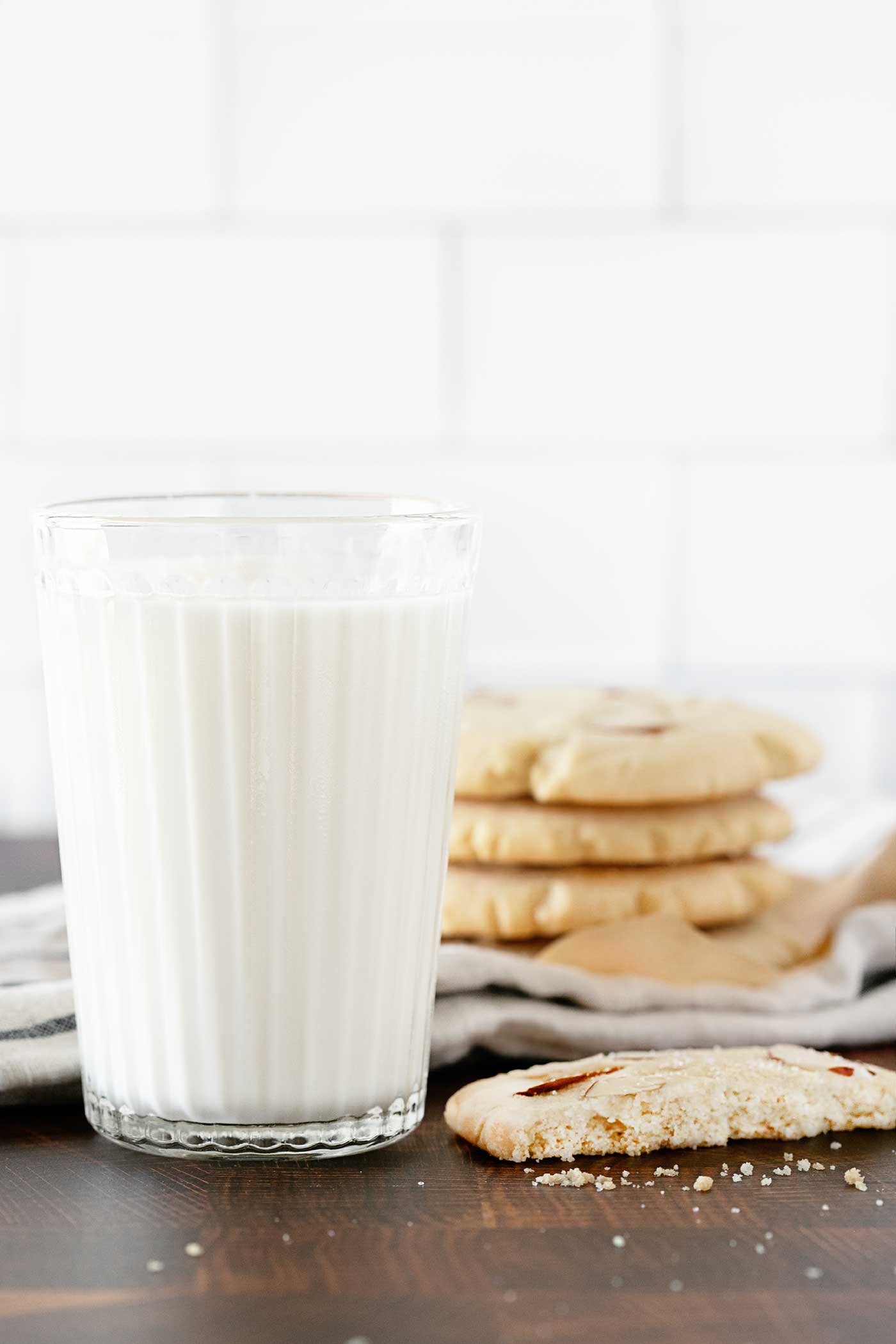 How to make this Almond Cookie Recipe:
(full printable recipe with directions can be found at the end of this post)
Ingredients:
Unsalted Butter
Sugar
Egg
Almond Extract
Flour
Salt
Baking Soda
Sliced Almonds
Instructions:
Preheat your oven to 325º F.
Start by creaming the butter and sugar until light and fluffy, then beat the egg and almond extract.
Next, combine flour, salt, and baking soda in a bowl. Afterward, add the combined dry ingredients to the creamed mixture and beat.
Once combined, roll a heaping tablespoon of dough into a ball. Place on a baking sheet and gently flatten. Lastly, sprinkle sliced almonds and gently press them into the dough.
Bake for 14-15 minutes.
Notes:
Interested in making smaller cookies? By all means, feel free to roll smaller balls of dough, and you can yield a lot more cookies.
I rolled the dough into 1-1/4″ balls and flattened them. After baking, the cookies were about 3-1/2″ in diameter.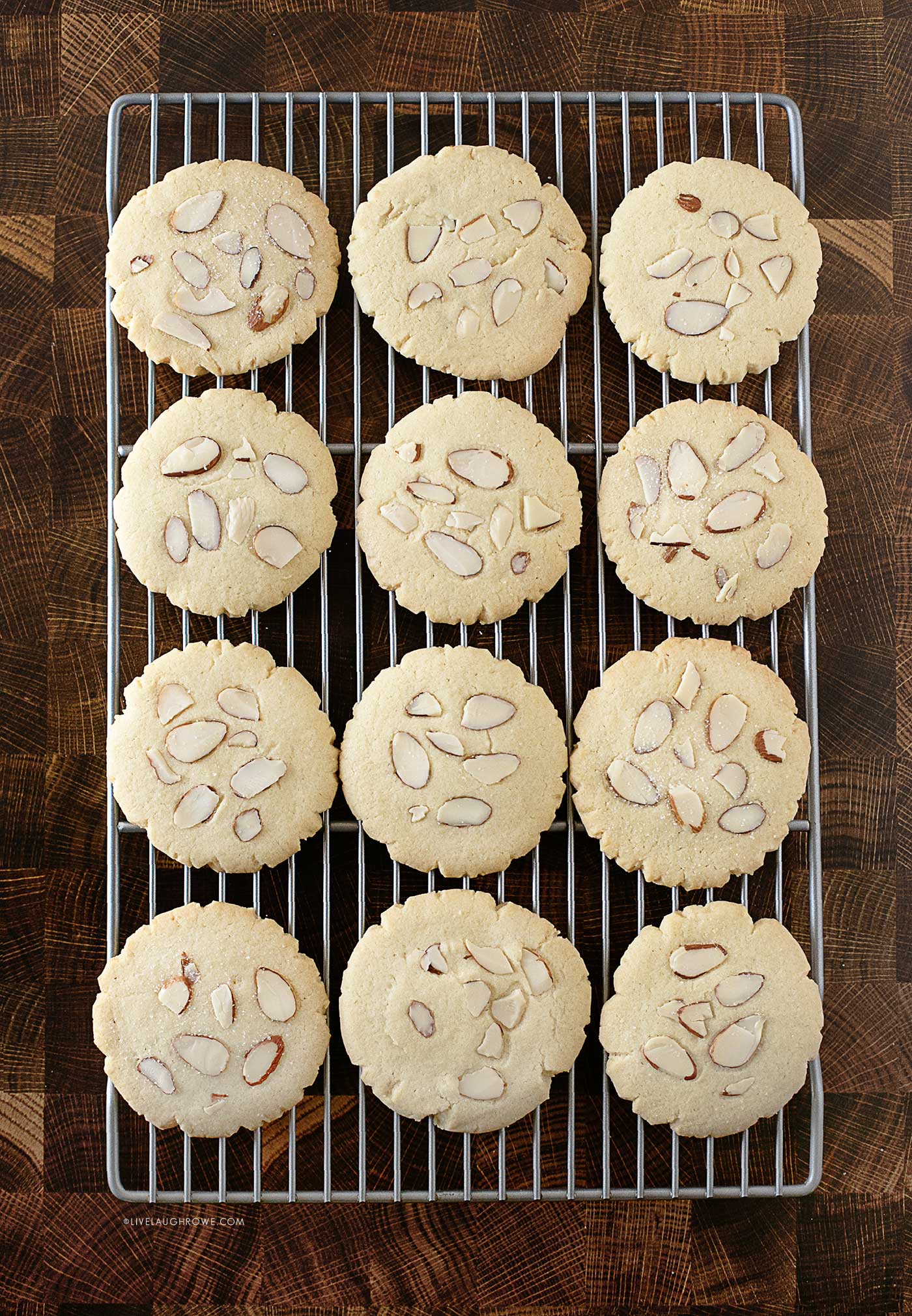 Can I freeze these cookies?
Can you freeze these almond cookies? Yes! It's said that already-baked cookies can hold up in the freezer for up to six months if stored properly. However, that seems a bit long to me.
I would suggest freezing for up to two months.
How should I freeze these cookies?
How should you freeze these cookies? First and foremost, be sure the almond cookies are completely cooled. For best results, wrap the cookies individually in plastic food wrap and store them in an airtight container before placing them in the freezer.
When it's time to thaw them, allow them to thaw at room temperature for approximately 20 minutes. To warm the cookies, microwave for a few seconds or reheat in the oven at 325°F for about 5 minutes. Lastly, enjoy!
LIKE THIS ALMOND COOKIE RECIPE? PIN IT!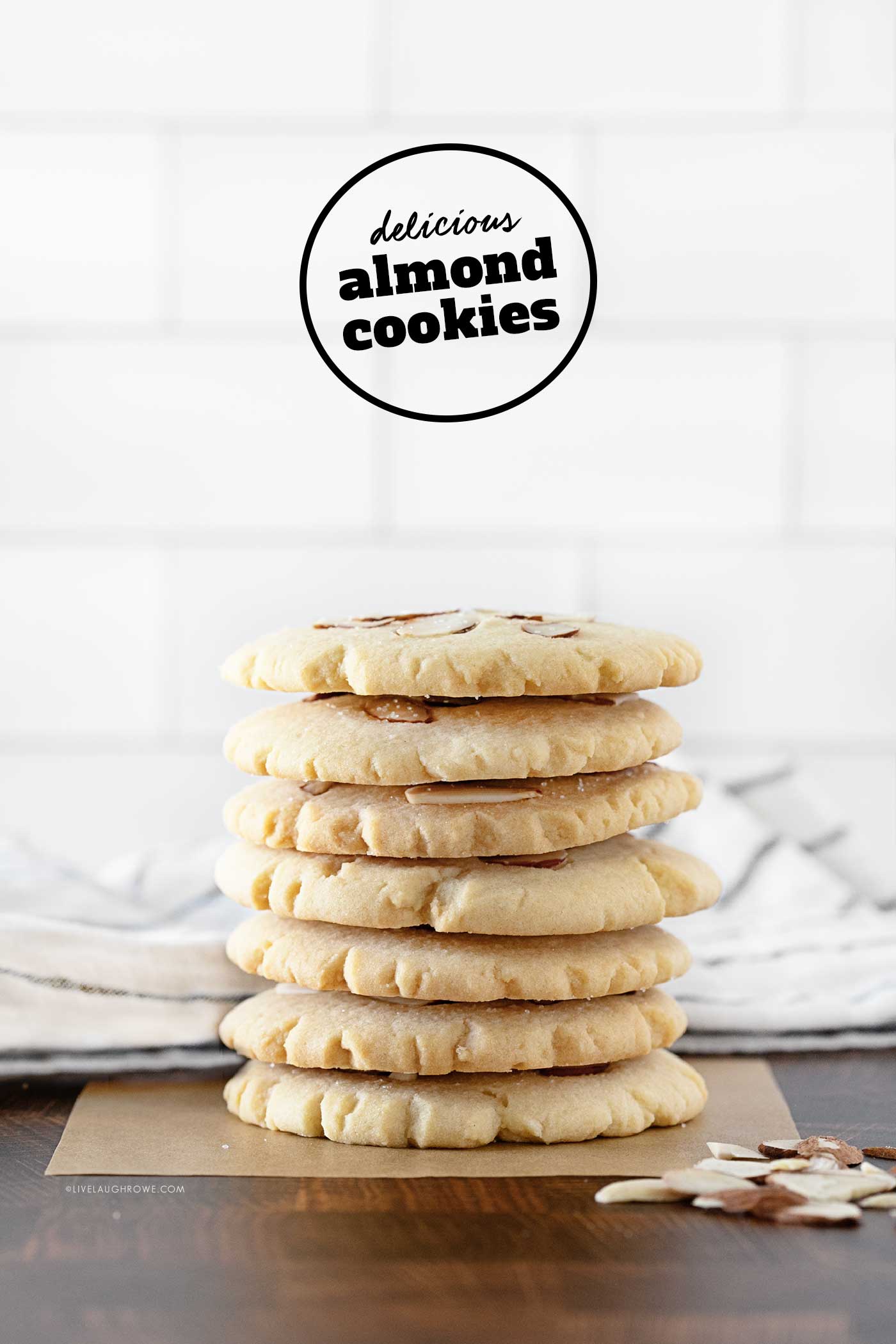 These almond cookies are the perfect indulgence for busy women like you. So go ahead, treat yourself to a batch of these scrumptious cookies, and savor the goodness.
Almond Cookie Recipe
Instructions
Preheat oven to 325ºF degrees.

Cream unsalted butter and sugar in a large bowl until light and fluffy.

Beat in egg and almond extract.

Combine flour, salt, and baking soda in a separate bowl.

Add to creamed mixture and beat until thoroughly combined.

Take a heaping tablespoon of dough and roll it into a ball (approximately 1" to 1-1/4" in size). Place a couple of inches apart on parchment-lined baking sheets.

Gently flatten with the bottom of a small bowl.

Sprinkle each cookie with sliced almonds, gently pressing almonds into the dough.

Optional: Sprinkle white sugar over cookies before or after baking.

Bake for 14-15 minutes or until edges and bottoms are lightly browned. Cool for a few minutes before transferring to wire racks to cool completely.
Pssst. Enjoying the content? Buying me a coffee or two occasionally is a fabulous way to support all my hard work and the content I provide. Thank YOU!